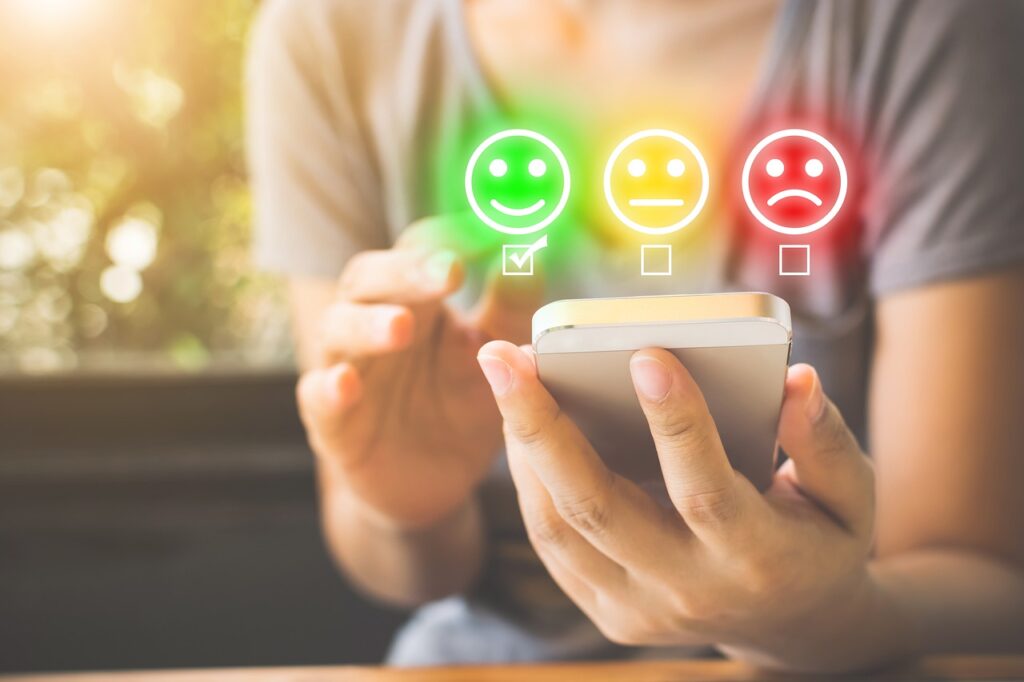 Introduction to Customer Experience
For any business or company, it all comes down to its customers. You can have an out-of-the-world service or product, but it is useless if no one buys it. So along with a solid marketing strategy and sales team, a good customer experience is crucial.
Customer Experience is the benchmark for a company's growth and development. We have brought these simple tips on enhancing your system so that your customer experience is beyond par. 
What is Customer Experience?
Customer experience refers to the interaction experience of your customer with your team, website, or outlet. It is the perception or impression of your customers about your product and services.
Customer experience is different from the product quality or services you offer. It is more of understanding how your sales team treats them and how apt they are to help them with their problems.
A company with a good client experience strategy beats a company with a higher quality product of a similar type but lags in a good experience. As the saying goes, "You can kill with a smile" similarly, with proper and compassionate dealing with customers, you can make more sales and revenue.
What are the Main Components of Customer Experience?
Many factors contribute to making up a great customer experience strategy. But the main three elements that play the pivotal role in giving an impeccable customer experience are:
1. Knowing what they want
The first key to helping the customer is to understand their intent. The first key to helping the customer is to understand their meaning. What are they looking for? What are the problems with the channel or product?
Or what they want to know about? Once you get that right, you can help them appropriately and efficiently. In addition to that, the success or result of the interaction, if positive, is counted as a good experience.
2. Customer Effort
Another central point in client experience is the customer's effort into the process. A self-service platform is always better because they find it easy and faster. If they can report or inquire from the automatic panel and get their answers instantly, it will add to a good experience.
3. Personalization and value
Apart from quick answers and getting the intent right, you show your customers that they are genuinely valued. Listen to them and give them a personalized experience rather than just using similar terms and answers.
Offering them attentive and focused service, additional discounts, or recommendations they might like will encourage them to stay longer and trust more.
Benefits of Managing Customer Experience
If a company screws up in the customer experience department, it won't excel no matter how much it invests in its products, engaging ads, or genius marketing strategy. 
Some of the main advantages that a reasonable Customer Experience offers are:
1. Increased number of loyal customer
 A happy customer is a loyal customer. If you deal with your customers, help them, listen to their complaints, and rectify them, they won't go anywhere. A Good customer experience is essential in building long-term and loyal customers for your brand.
2. Better brand image and value
Customer reviews and experience are the organic marketing you get. If a customer goes from your store frustrated, it will send the wrong impression to the outside market. 
Positive interaction with customers leads to a positive message, improving your brand image and leaving its value, attracting more potential customers.
3. More customer retention
Higher satisfaction among customers and a prompt customer service team will boost the trust and reliability of your brand. In addition, it results in retaining more and more customers to make repeated sales and conversions. 
4. Elevated sales
With delightful experience and valued interaction, it is super easy for a client to purchase and trust the brand. Furthermore, engaging the customers leads to boosted sales, and they tend to buy more products than planned.
Additionally, they come again for further purchases afterward, too.
How to Measure Customer Experience?
Along with implementing a compelling customer experience strategy, observing the performance side by side is imminent. It will give your insight into how your steps affect the customer experience.
Parameters used to measure customer experience are:
1. Average response time
The company takes time to respond to a customer query or complaint—the less the average response time, the better the customer experience.
2. Net promotion Score
This score is the customer's rating about how they feel about your service. In addition, it indicates the percentage chances of them recommending your service to their family, friends, or colleagues.
3. Customer Satisfaction points
It is similar to the NPS score but is more in-depth and consists of customizable questions and scoring sections. With this parameter, a company can know how satisfied its customers are, what they can do better, and what domain they lack.
4. A score of Customer Effort
This parameter or score highlights the customer's main pain points or hurdles in the journey. How difficult the task was for them and how much effort they had to put in.
How to Improve Customer Experience?
Here is how you can deliver a good and positive customer experience:
1. Devise a multichannel strategy
With multiple-channel connectivity, the quality and effectiveness of customer interaction elevate immensely. Use different sources such as email, phone number, chat box or app, etc.
The connection is consistent throughout the process, and with an integrated system, the customer can continue from the point they left on any channel.
2. Be available 24/7
Problems with customers and online sales do not happen between office hours only. So a customer service team should be available 24/7. It helps build reliability and trust that they always have your back.
3. Give a personalized customer experience
Customers have different ages, demographics, tastes, and ethnicities, so dealing with them would require a different approach. The same plan for all won't work. Instead, try to give your users recommendations and empathize with them on their level. It will make them feel unique and valued.
4. Use of AI and the latest technology
Automated chat boxes, Chabot's (Chat robots), and other latest tools help engage the customer even when no human is present. The AI-powered system will detect the customer's needs, emotions, etc., and give prompt and relevant responses, making them feel heard instantly and consciously.
5. Feedback forms
Build up a feedback system for improving customer experience. Survey forms, feedback messages at the end of the call, or other feedback channels from customers aid in developing better customer service.
Take in all the feedback, analyze it, take required steps and then monitor how they resulted in bettering service via the feedback loop.
6. Train your service teams and empower them
Your customer service team is on the front line facing the customers. Your whole Customer experience depends on that. Train your customer agents immaculately and assign them enough to make minimal decisions to cater to customer needs.
It will give them a feeling of authority and value in the company. This happy feeling in the customer service team will reciprocate in the customer dealing enduring a good Customer Experience.
Some Customer Experience Management Tools
It is an automated platform for customers to chat with the customer staff. With this tool, the company can have live sales support assistance for the customers.
Zoho is a one-unfired platform providing the company with Omni channel interaction support, marketing tools for social media, analytics of customer feedback, and Chabot's. 
This analysis tool is excellent for keeping an eye on the sales conversion and what is a significant setback in your customer policy. In addition, it will give you a complete insight into what irritates your customer and how to take steps to deal with that.
Final Points to Customer Experience!
Customer experience can impact your business's performance and sales. With the right strategy, your customers will be happy and deliver long-term benefits to your brand. 
A customer-centric strategy will bring them back to you and boost your brand awareness and reach without any extra investment. So make sure to train your teams likewise and give your customers value-added services they will remember for a long time!