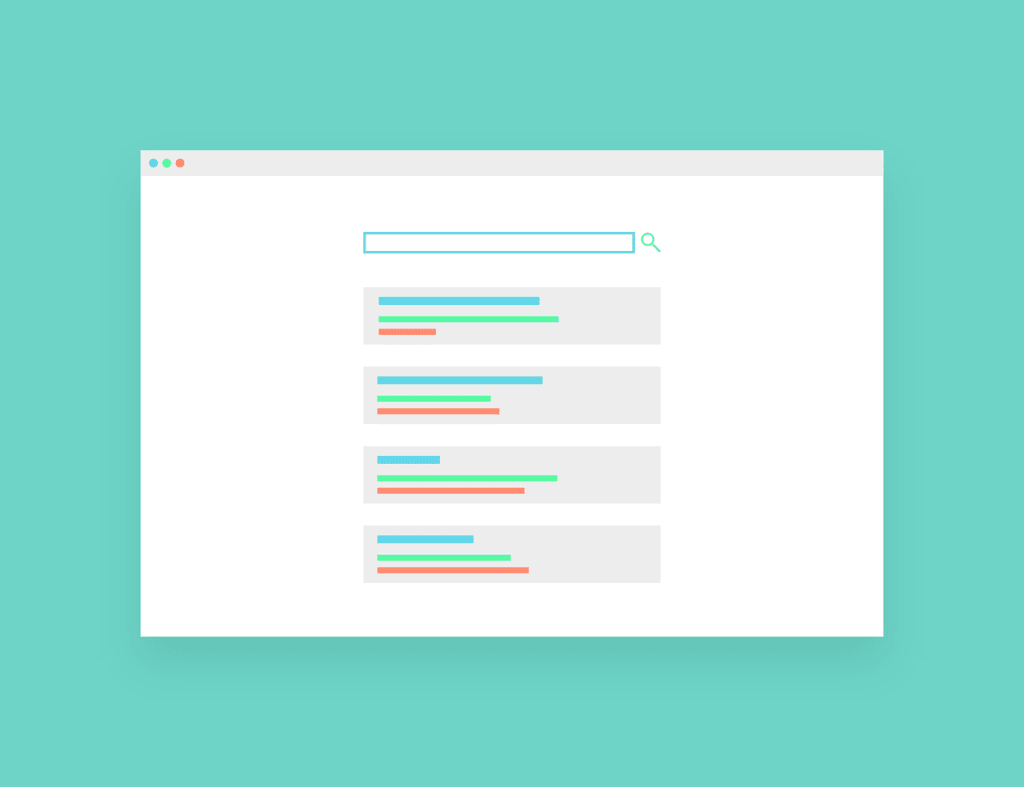 Introduction
Google is undoubtedly the most used search engine, but it may be surprising for many people that it is not the only search engine available today. Yahoo, Msn, Bing, AOL, Duckduckgo, Dogpile, etc., are some leading search engines.
If you wish to know about the top 10 best search engines that are alternatives to Google, keep reading this article because we will reveal them individually.
But before deep-diving into the countdown, let us define the basic definition of a search engine to have a better understanding. Let's get started:
What is a Search Engine?
A search engine is a platform that takes a searcher's questions, keywords, or phrases and searches the internet to find the most relevant information you're looking for.
In seconds, the search engine interprets the user's intentions and, using a complicated algorithm, returns hundreds to millions of results from its index that it deems relevant.
We hope it clears now – Let's move forward!
Ten Best Search Engines that are Alternatives to Google
1. Microsoft Bing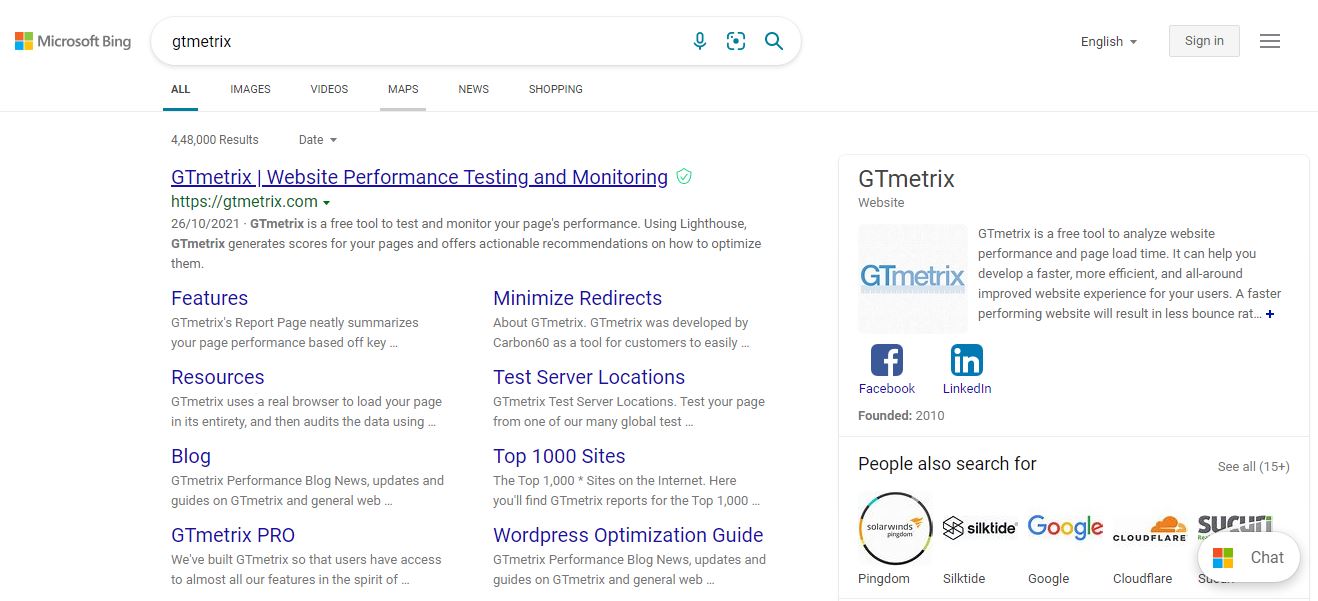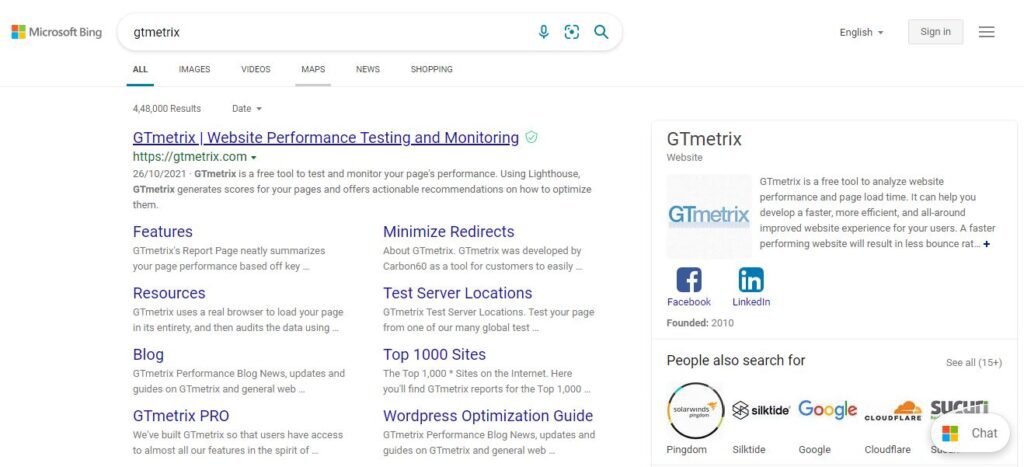 Microsoft replaced the old live search with its advanced search engine called 'Bing,' later renamed Microsoft Bing in October 2020. So far, it's the best alternative to Google, holding a market share of 3% to 12% of searches.
Of course, Microsoft Bing has more features to offer, but it's still trying to convince people that they are as reliable as Google. You can try and advise in the comment whether it is worth your patronage or not.
2. Yahoo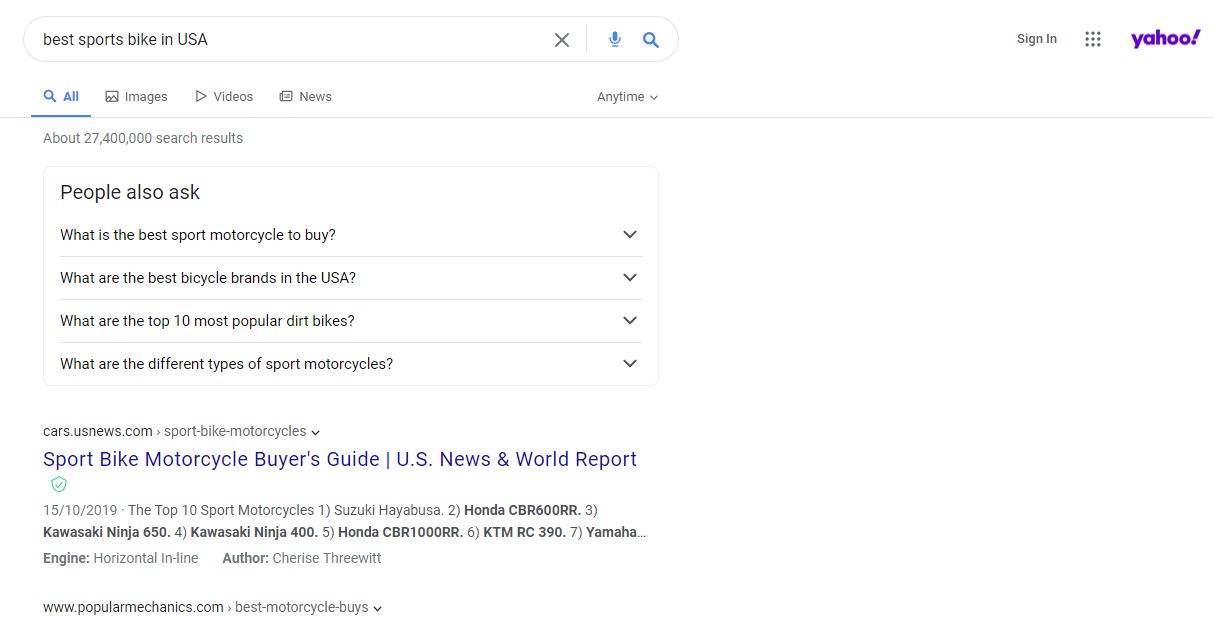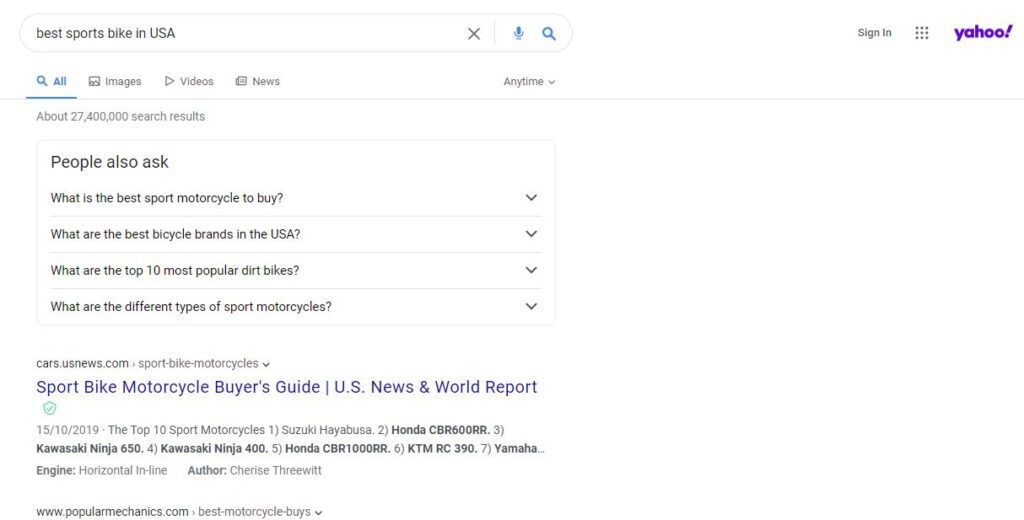 Yahoo is among the top ten search engines that were the pioneer in searching and still hold a 1% market share in searches. Once the internet leader, Yahoo still has a unique algorithm with accurate search results.
Moreover, its integration with Yahoo Finance and Flickr makes it helpful for users to acquire better image results.
Hence, with rock-solid performance history, it's clear that Yahoo will no doubt continue to answer our questions for years to come.
3. Yandex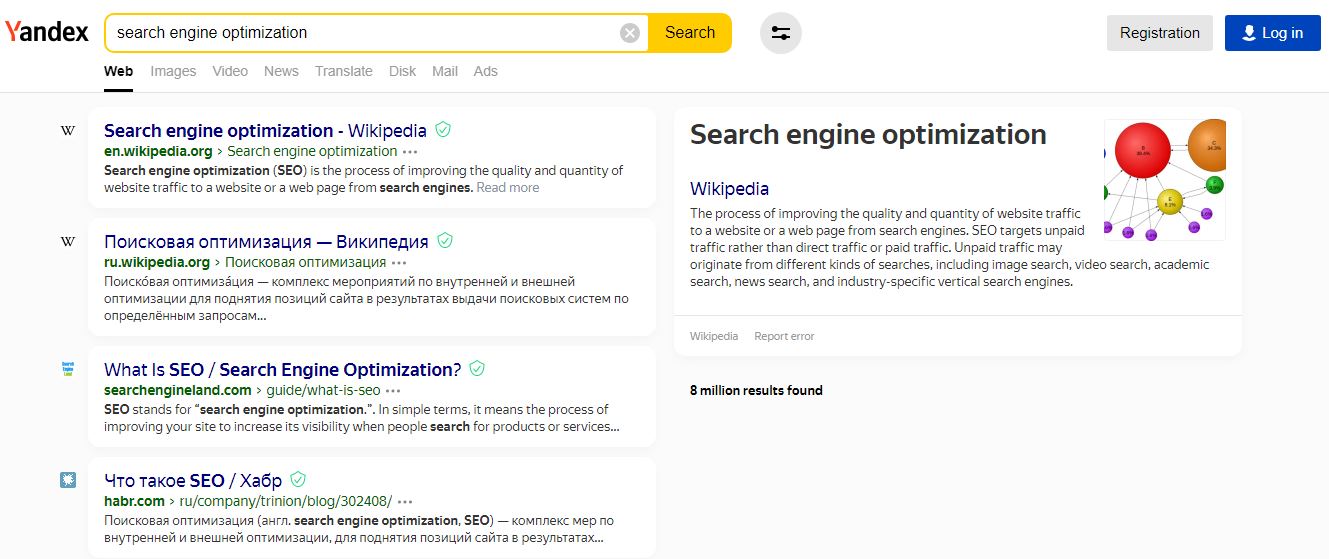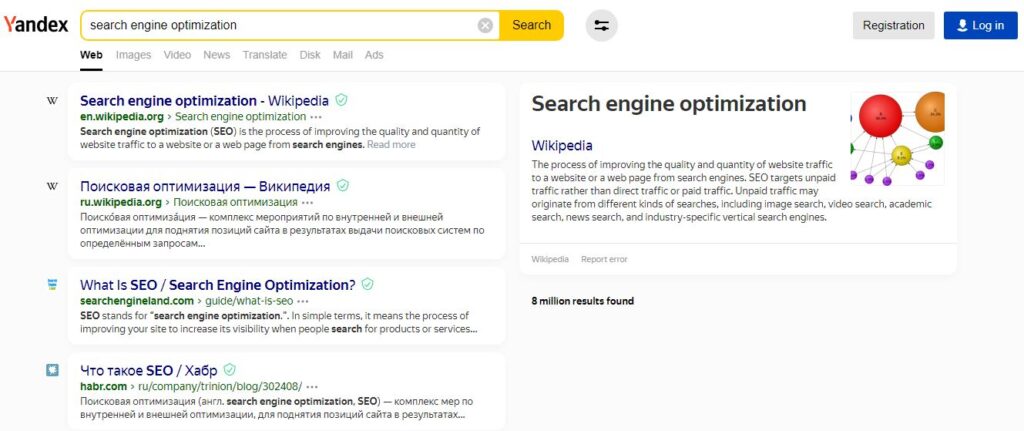 Yandex is Russia's most powerful search engine, holding a market share of 0.55% to 1.5% monthly searches. This platform is listed among the 30 most popular websites globally, whereas 4th in Russia according to different ranking criteria.
Yandex Reverse image search is a platform that's powered by machine learning. You can upload any images through it; you will get similar images and their URL. It makes Yandex the fastest yet most reliable search engine.
4. DuckDuckGo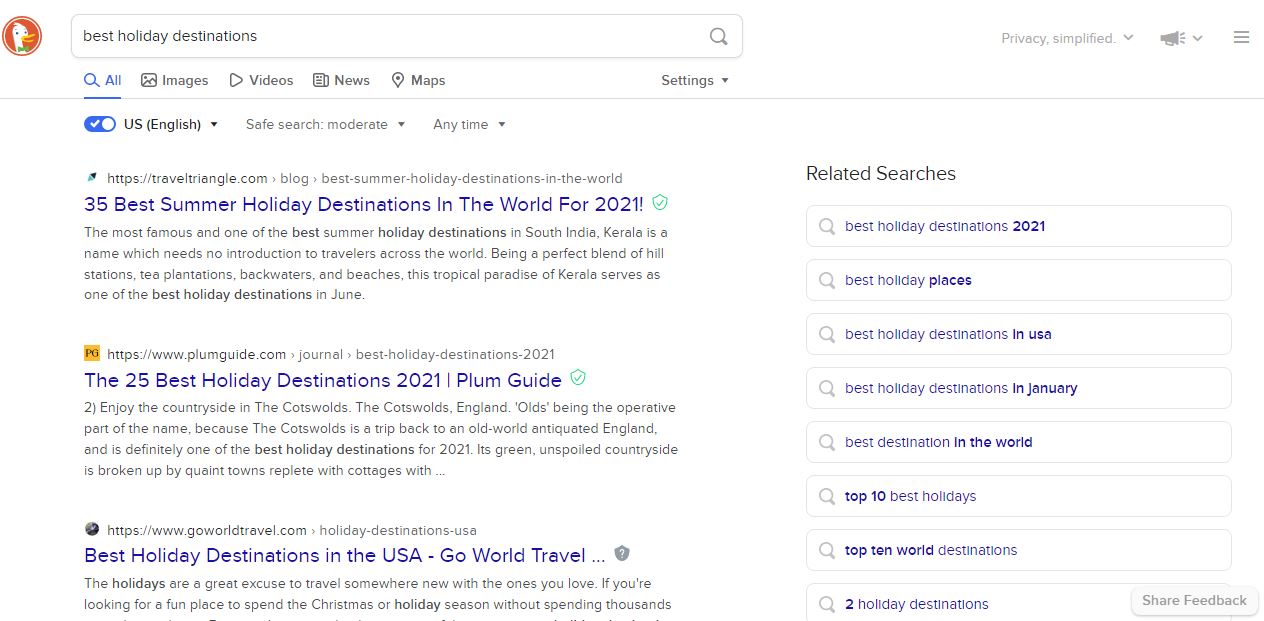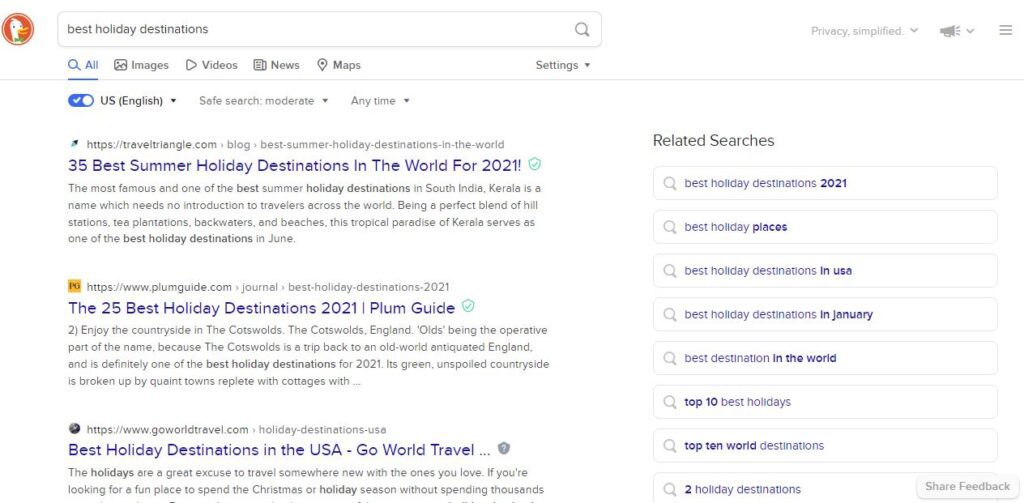 The next in our countdown is the DuckDuckGo search engine, launched in 2008. The search stats by the management shows that the search engine holds the market share of 0.45% of searches only; however, the clean interface of this platform makes people fall in love with it.
It's important to highlight that DuckDuckGo doesn't have search indexes like Bing or Google; they generate search results using various sources.
5. Ask.com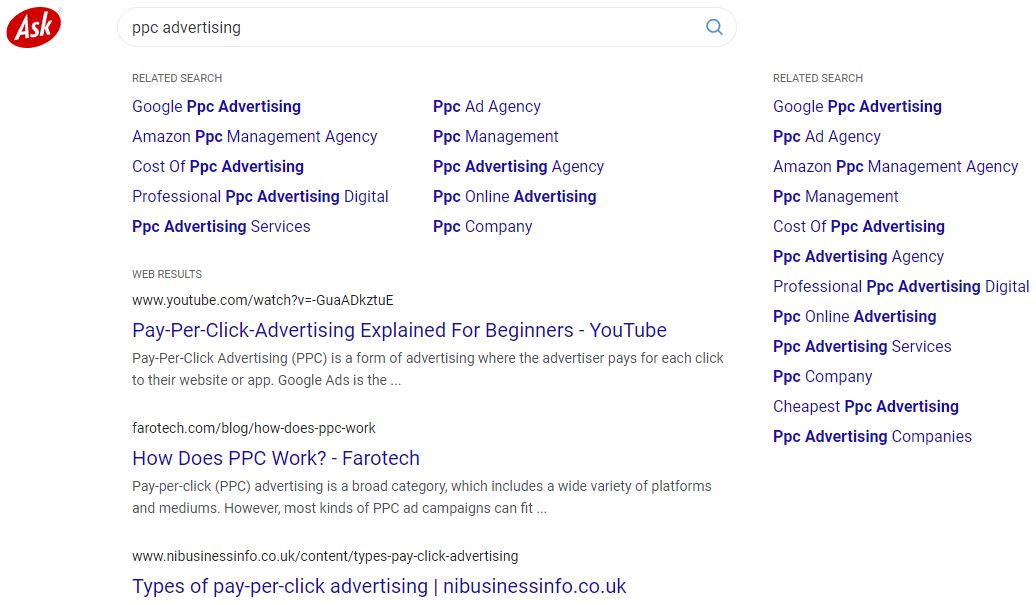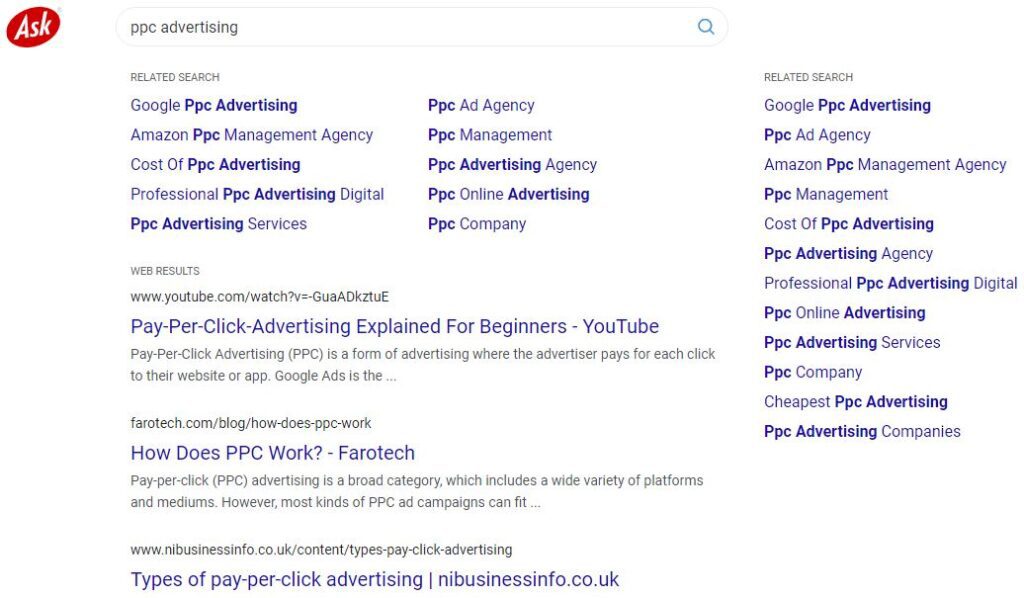 Ask Jeeves launched in 1997, which was later named Ask.com. Ask.com holds a market share of 0.42% search only among all the monthly searches.
This search engine is based on a Q&A format where people ask questions and get answers from others through polls.
The search results are pretty good, but not as good as Yahoo or Bing.
6. Dogpile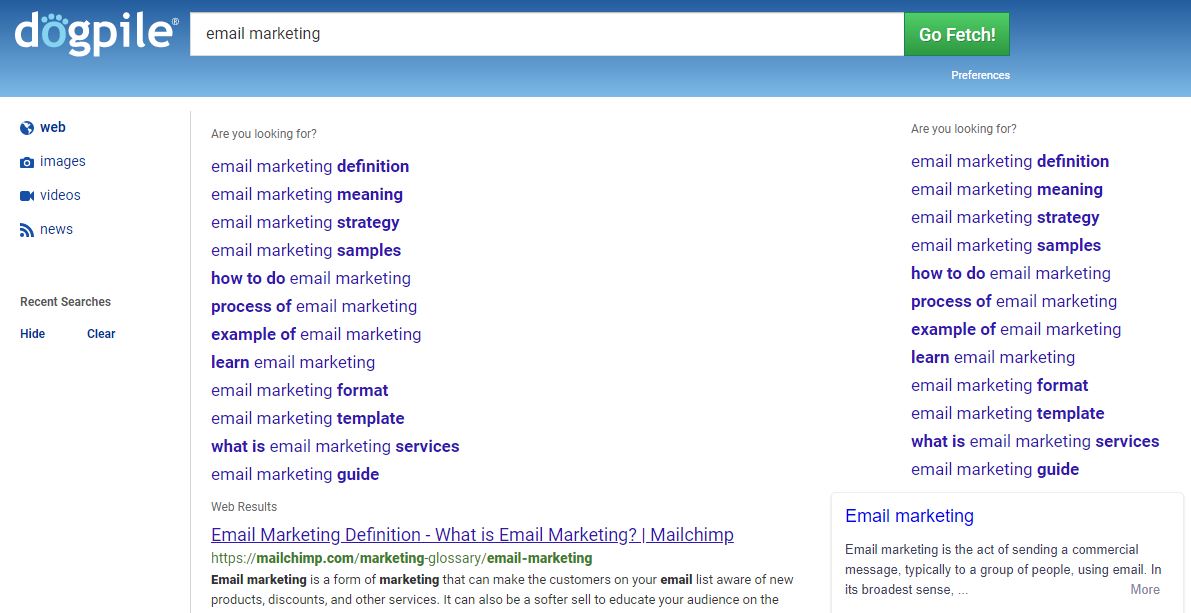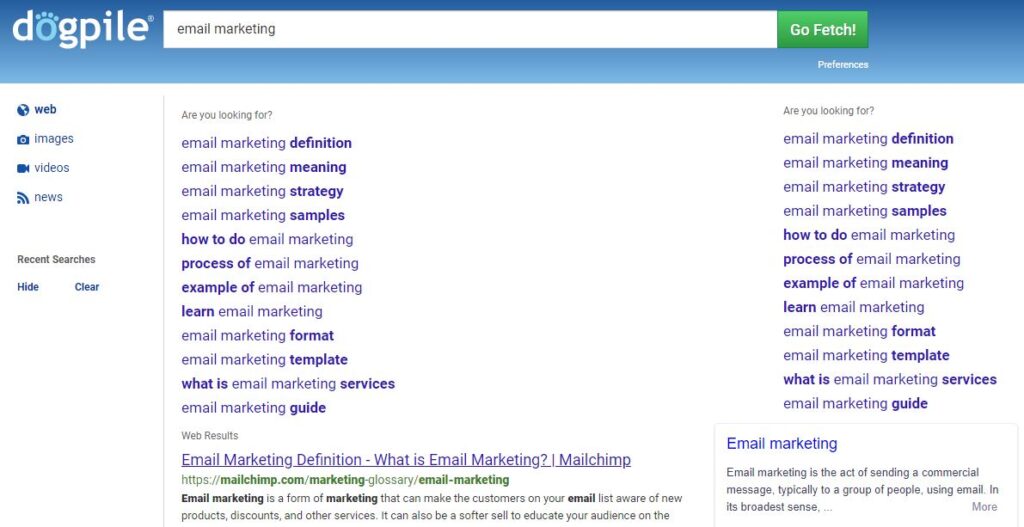 Dogpile search engine was launched in 1996 and arose as an excellent metasearch engine owned by InfoSpace.
This search engine compiles results from different platforms, such as Google, Bing, Yahoo, or other relevant directories or forums, giving you the most in-depth yet comprehensive effect in seconds.
This platform donates a portion of its revenue to animals when doing a search using Dogpile.
7. Baidu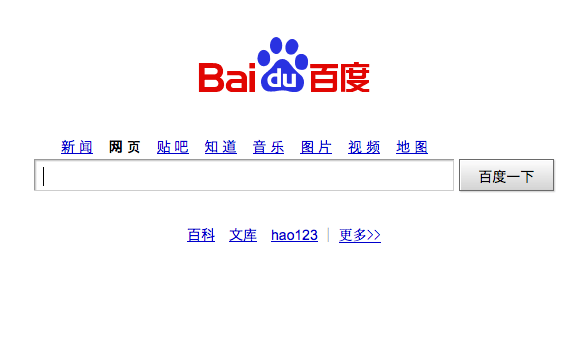 Baidu holds a market share of 70% of searches in China, making it the leading search engine in China. The design, accuracy, and features look similar to Google.
However, this search engine is heavily censored due to pro-democracy, leading to some websites being blocked on this search engine.
Overall, its outstanding features can give you an overview of your search results and the alternative websites that you can check on later.
8. Aol.com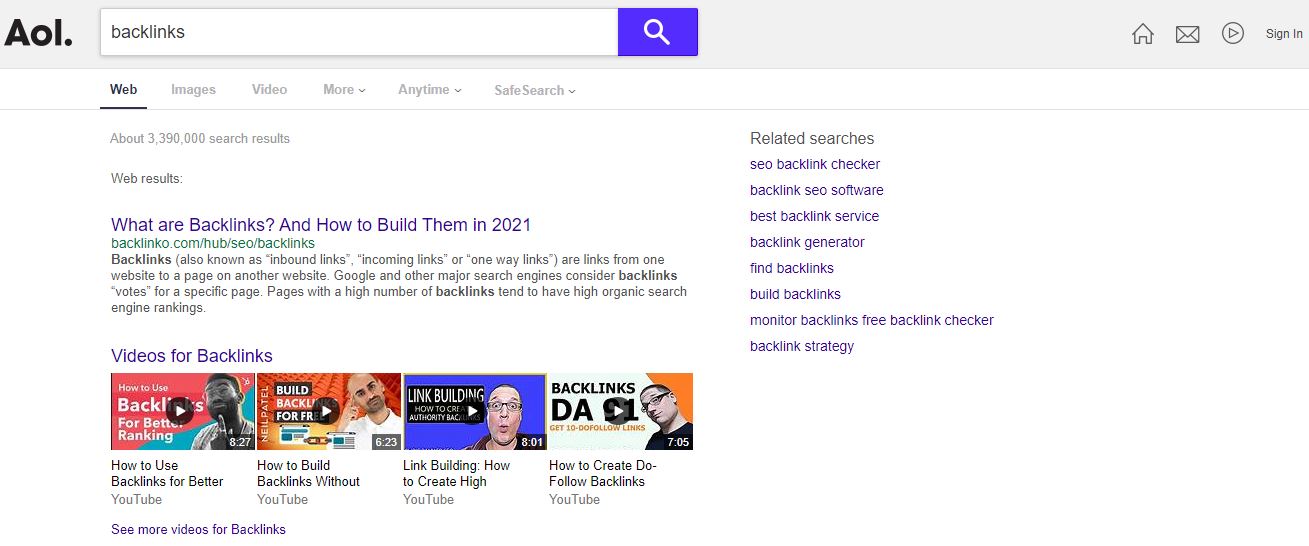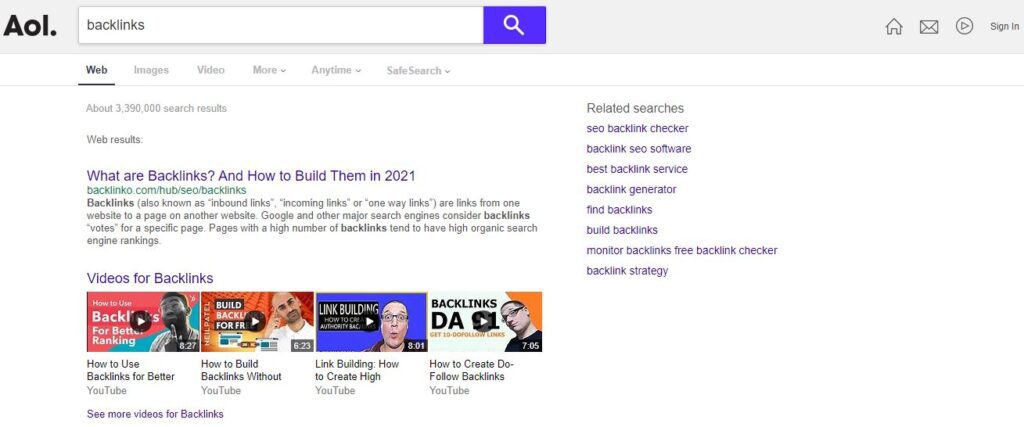 The old-fashioned AOL.com still ranks among the top 10 countdowns of best search engines alternative to Google with a market share of 0.05% searches only.
Later in 2016, Microsoft Bing took over AOL.com and confirmed that this platform has officially added to Bing to power its searches, making it a reliable platform to compete with others.
9. CC Search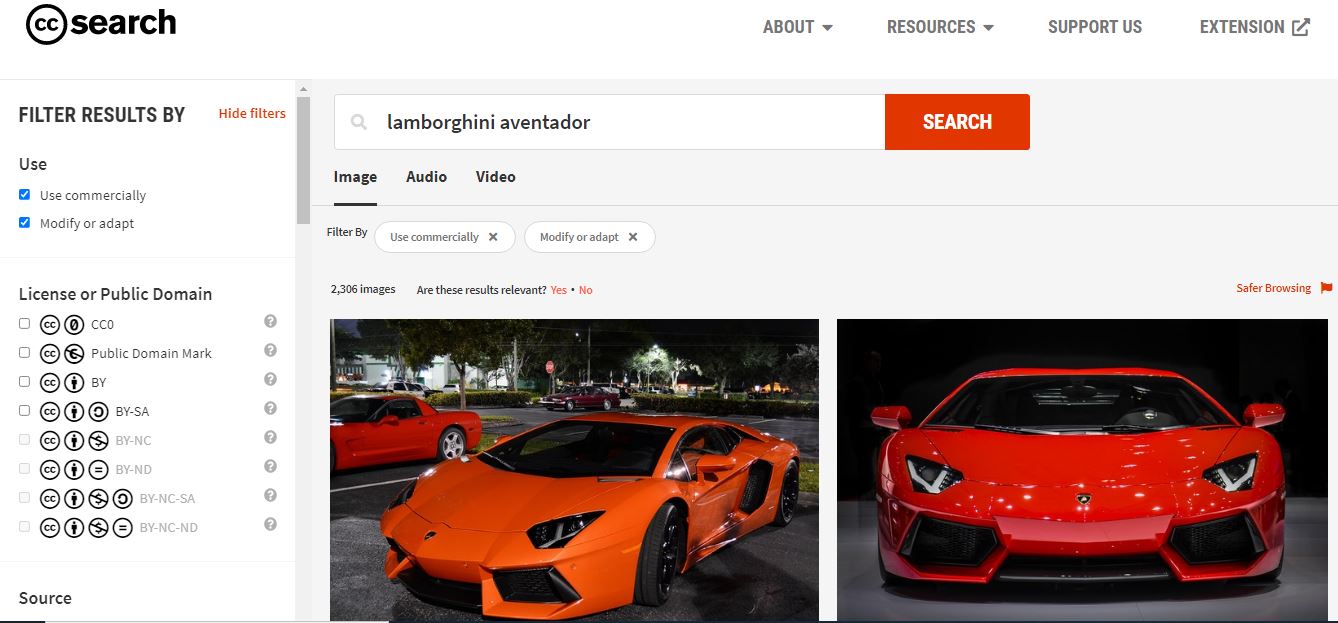 CC Search Engine is another beautiful alternative to Google Search Engine, especially when hunting for nearly copyright-free content.
This perfect search engine gives you the most authentic yet reliable information, whether it's videos, images, music, or content.
However, the platform draws results from different sources, such as Wikimedia, Soundcloud, and Flickr, and shows results as everyday creative material.
10. MetaGer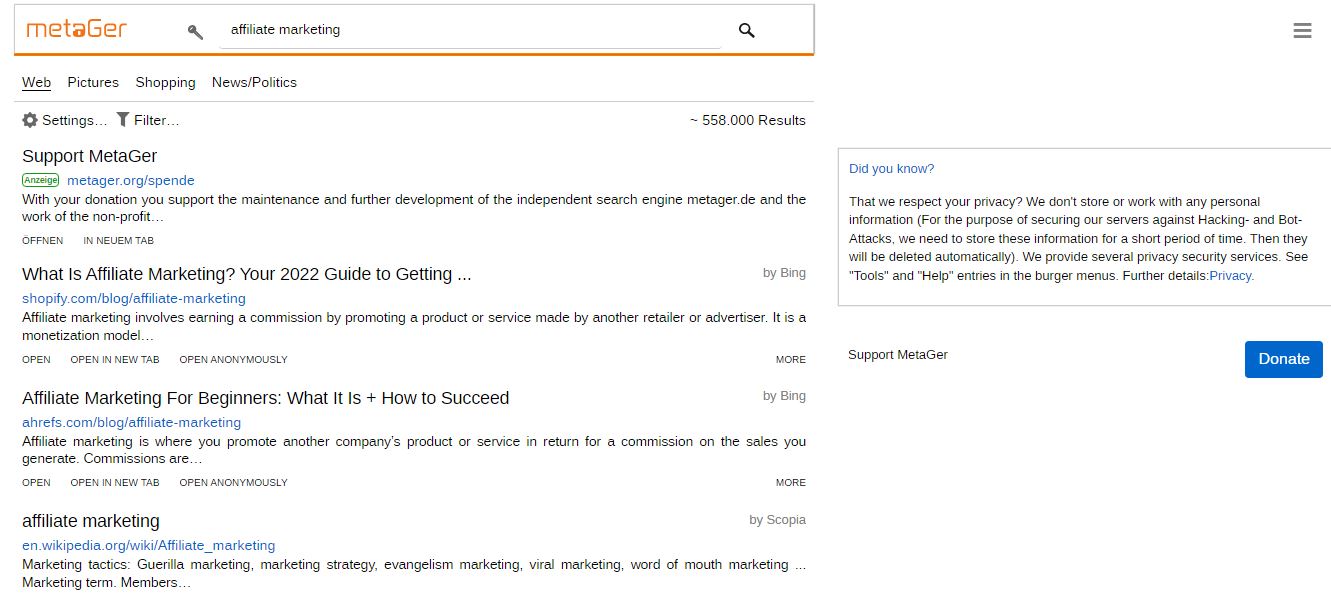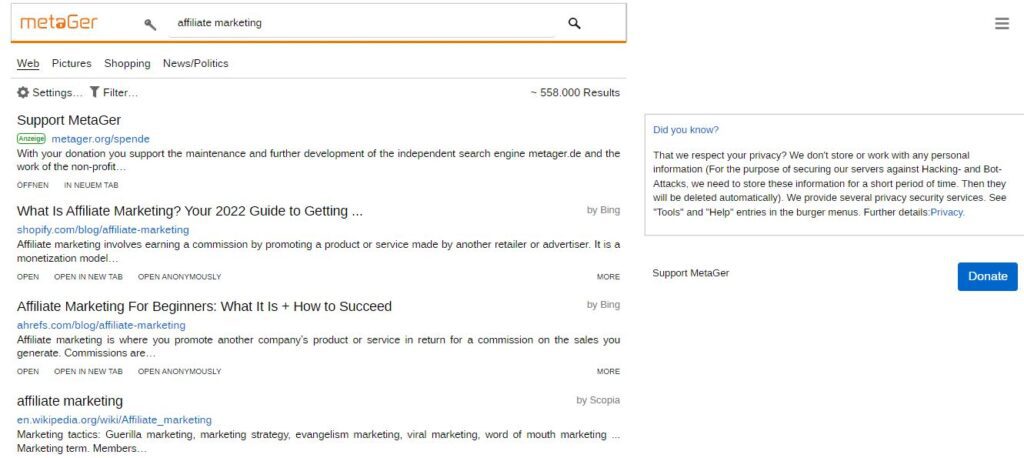 MetaGer is a metasearch engine that combines search results from various sources to present a decentralized view. The platform search queries from fifty search engines give reliable, accurate, and in-depth results.
One of its outstanding features is route planning, offering maps without tracking your location. 
Conclusion
Google is undeniably the King of search engines. Since its creation in 1997 and release in 1998, this search engine has made millions of dollars in revenue because of countless advertisers, making it the most popular platform for optimizing or doing searches.
Now, you got the idea of the best alternative to Google search. But the abovementioned search is worth considering, especially when you don't want to use Google for some reason.
Most Google search alternatives give results with confidence or relevancy rankings. So, in other words, they listed the hits according to how closely they thought the results matched the query.
I hope you love reading it! You may also share any other search engine in the comment below.
More Resources:

Vijay Kumar is a digital marketing expert and founder of TechZant.
He is passionate about helping businesses grow their online presence through SEO and data-driven strategies.