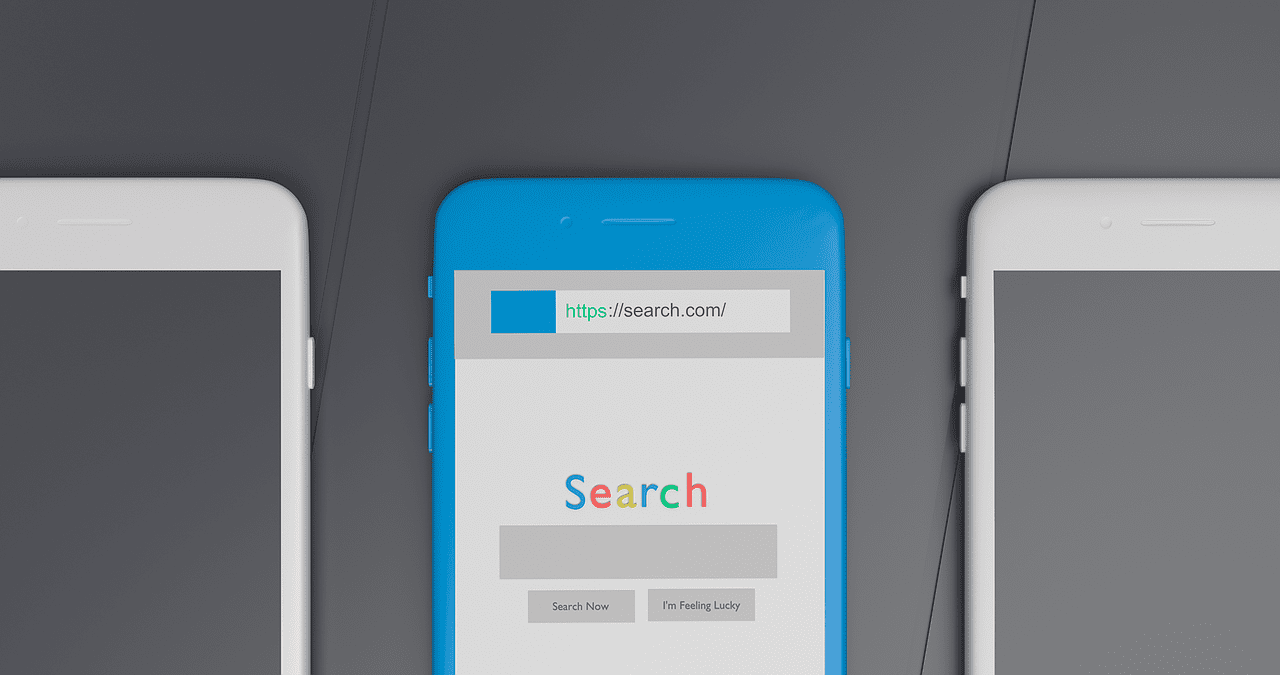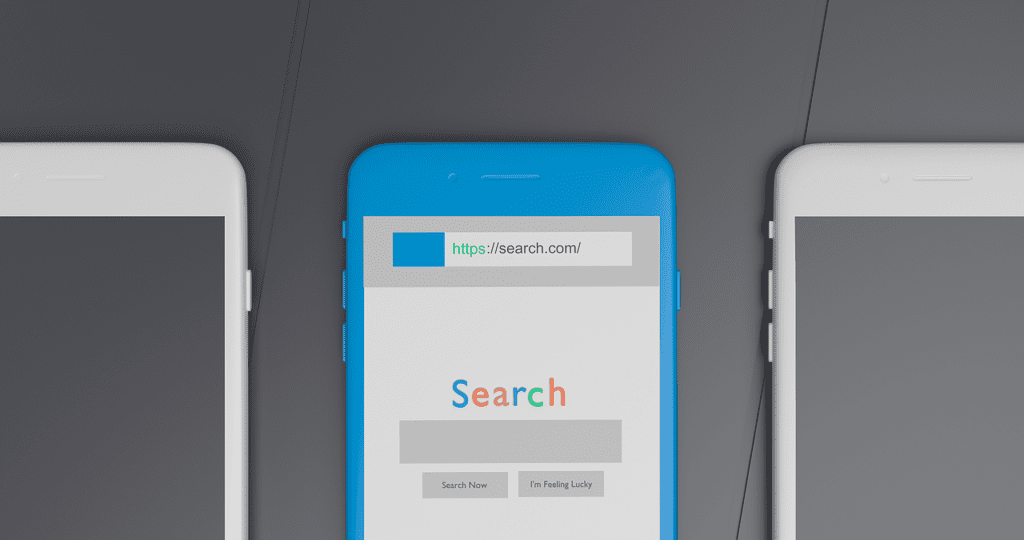 Introduction
You may have seen visual content across the internet from Google. They are known as Google Web Stories. Google always tries to provide content in a fast and easy way to rule over the internet.
It has changed a lot in the past few years, and it wants to provide users with a great experience with its features.
Coming to the point, do Web Stories can help online marketers and bloggers show their content? Can it help in generating a massive amount of traffic and conversion?
Today, we will learn insights about Web Stories and how they can help to rank your content and business to Google.
What are Google Web Stories?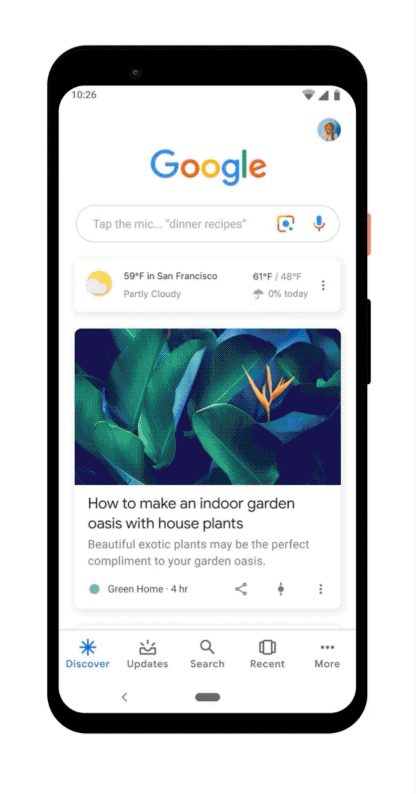 Google Web Stories is a rebranded version of AMP stories. Google introduced AMP Stories in February 2018, and the main focus of AMP Stories was to publish mobile-friendly, visually rich content that loads faster on mobile devices.
AMP is known as Accelerated Mobile Pages. You can learn more about the AMP project through their official website.
In May 2020, Web Stories launched that shows any content in story format. Web Stories usually show content that is in AMP format.
A plugin known as Web Stories is available for WordPress, where anyone having a website on WordPress can publish content to be discovered in Web Stories.
But, it would be best to make the content mobile-friendly and have an AMP format visible in Web Stories. You have to beat the competitors having similar content to be discovered.
Why did Google launch Web Stories?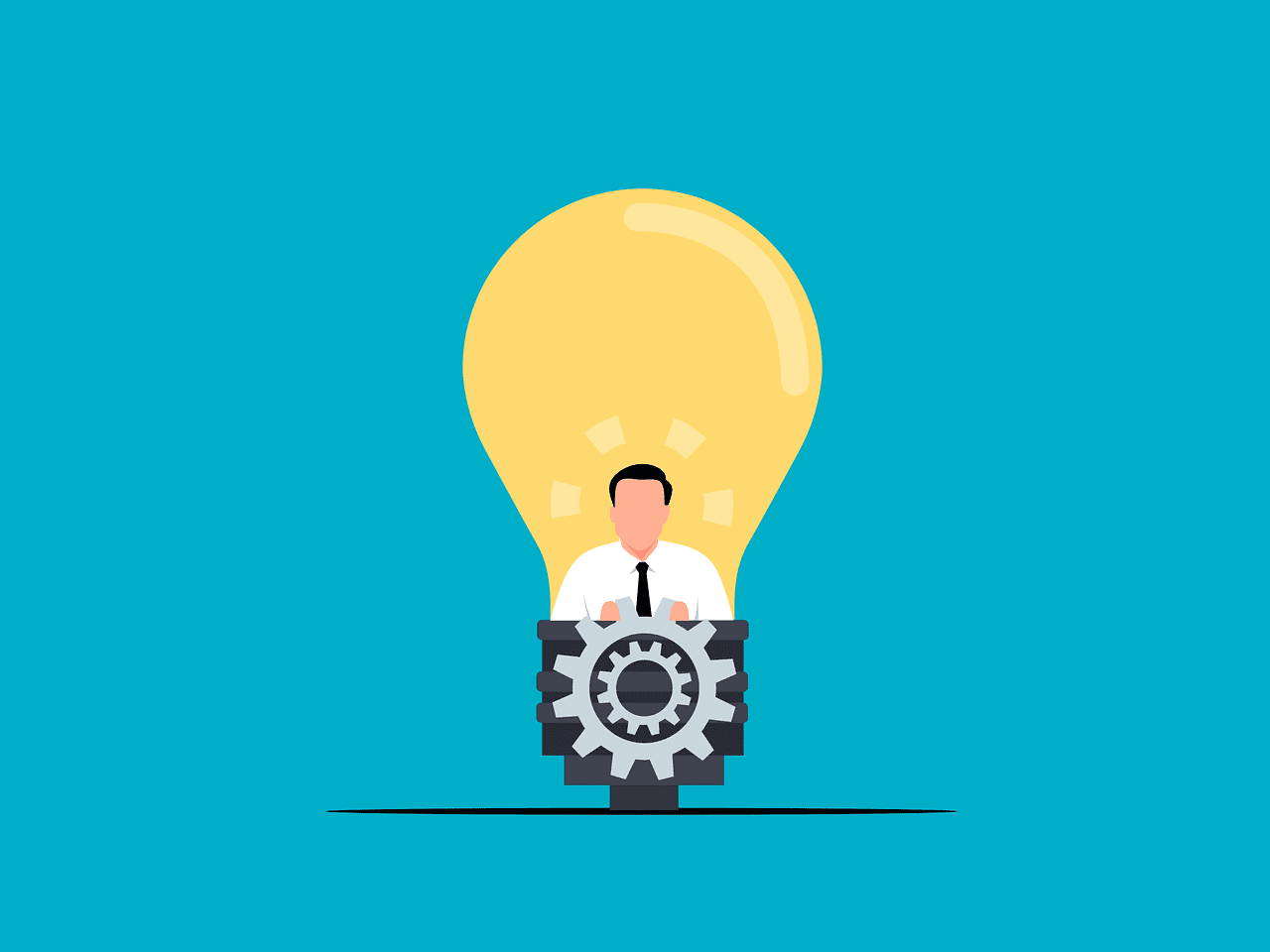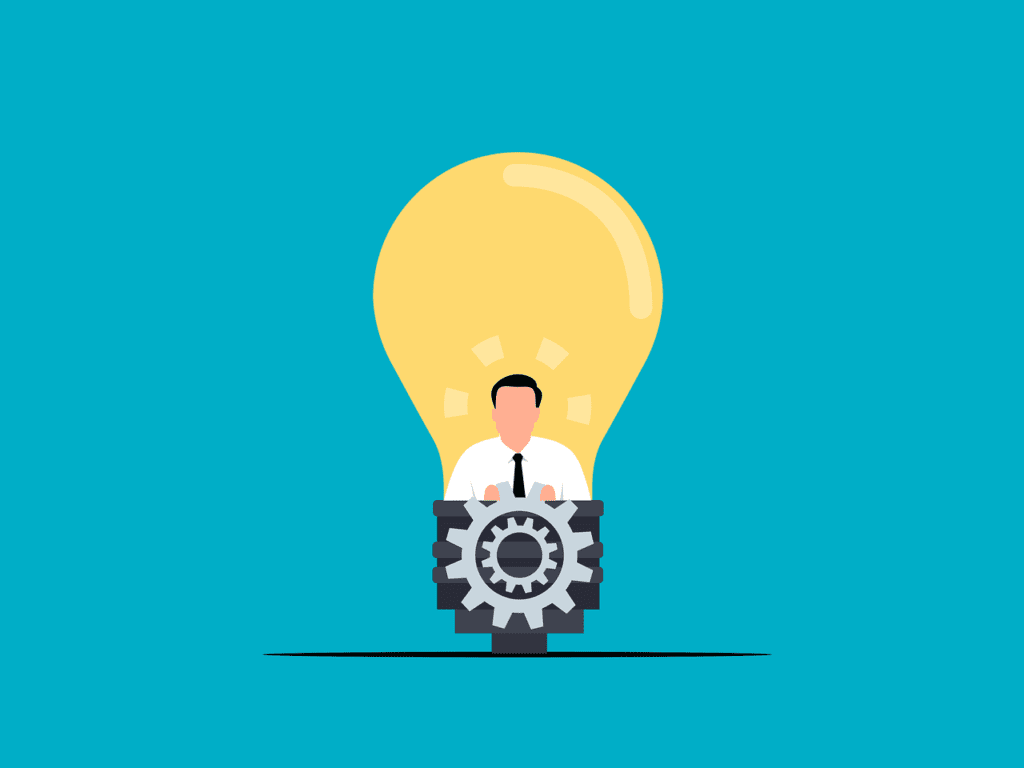 Web Stories shows users similar content they search on Google, and it is a recommendation-type platform. Google tracks what its users are searching for and presents identical content.
Like Instagram stories, users can create and publish videos or images. But here, Google will show you web pages instead of only media files.
Where can you find Google Web Stories?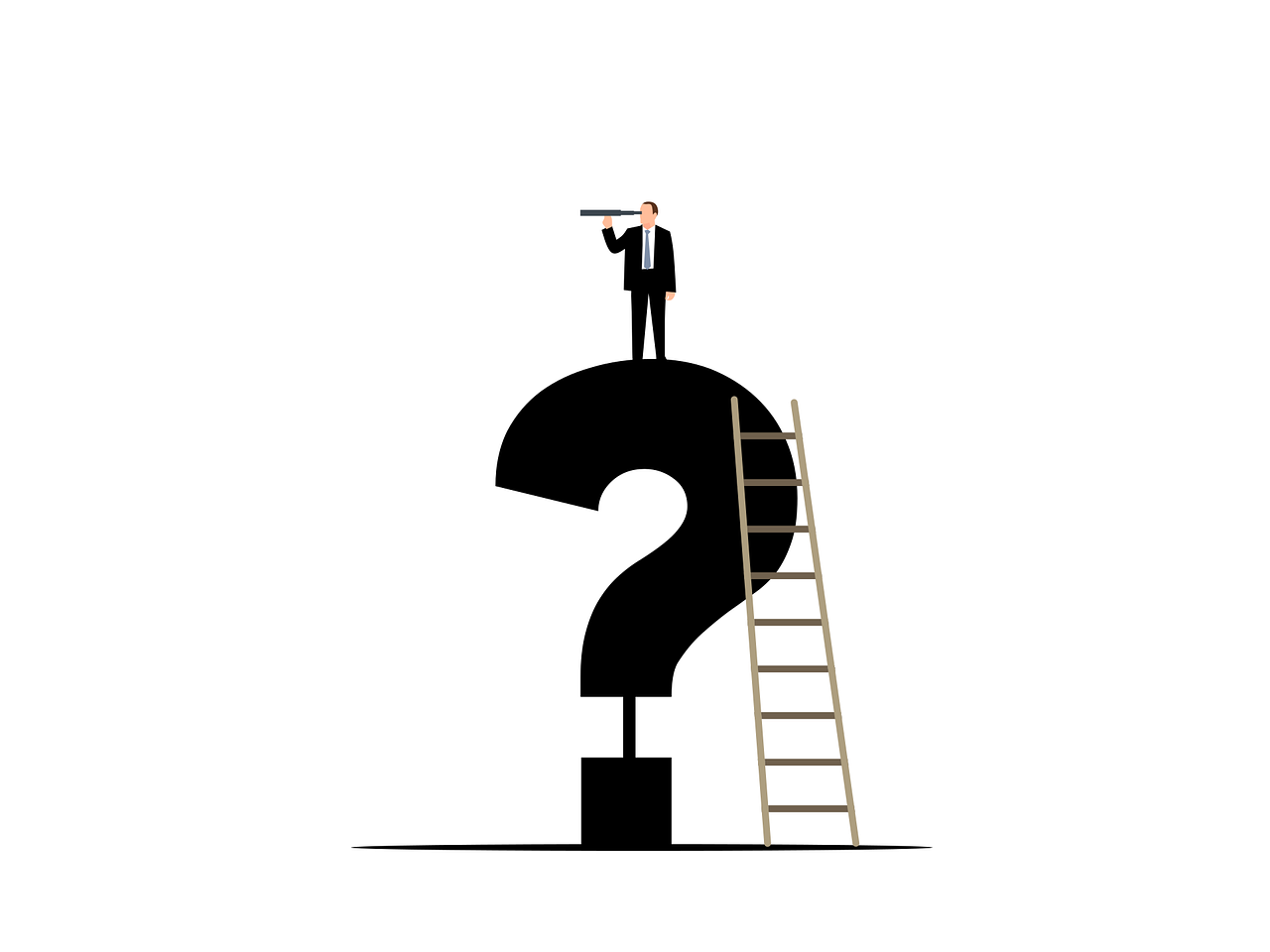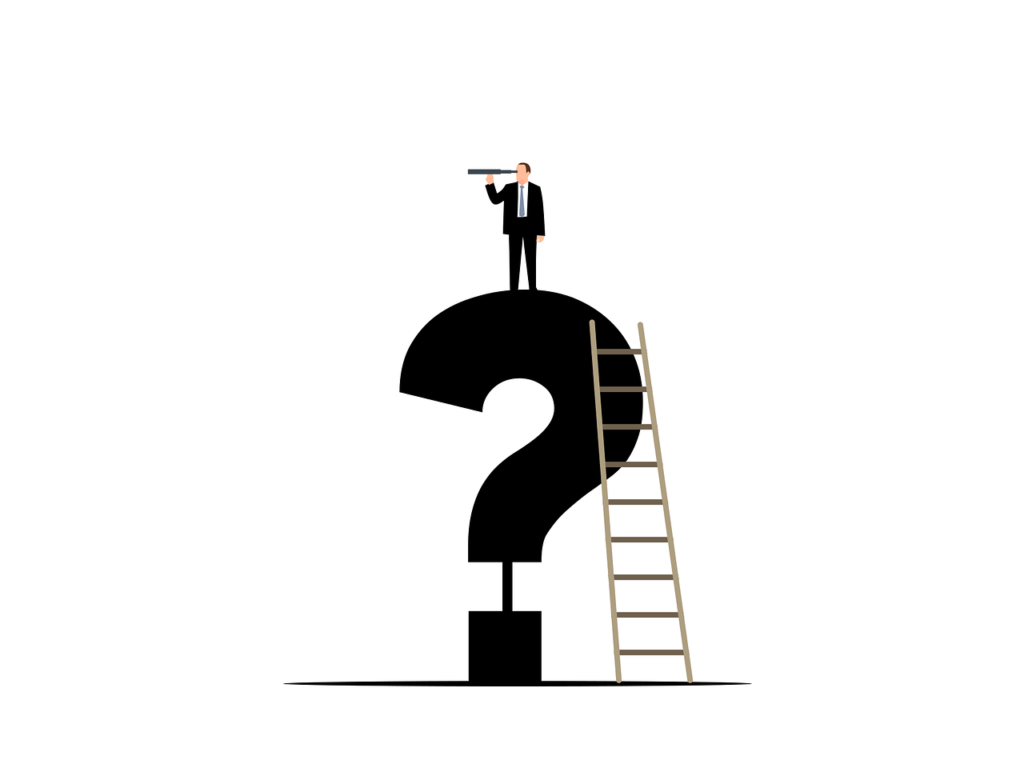 The best thing about Web Stories is that they can be found across the web. It is the same as any other web page and has a significant SERP factor. Some of the places where you can see Web Stories content are:
1. Google Discover
Google Discover is a feed launched by Google, and you can see it in mobile Chrome and the Google app. In October 2020, Google started showing Web Stories to Google Discover.
It helps users to navigate the list of stories by swiping.
2. Your blog/website
Web Stories can be hosted on the publisher's website or blog, giving the publisher freedom about the content, and there are no restrictions.
3. Search result
Like any webpage, Web Stories can be indexed by Google's bot and shown in search results. SERP plays an essential role in the stories.
4. Cross-platform
The primary traffic source for Web Stories is mobile devices, which are also visible to computer and tablet devices. Along with mobiles, AMP pages are also responsive for tablet and desktop browsers.
What are the benefits of Google Web Stories?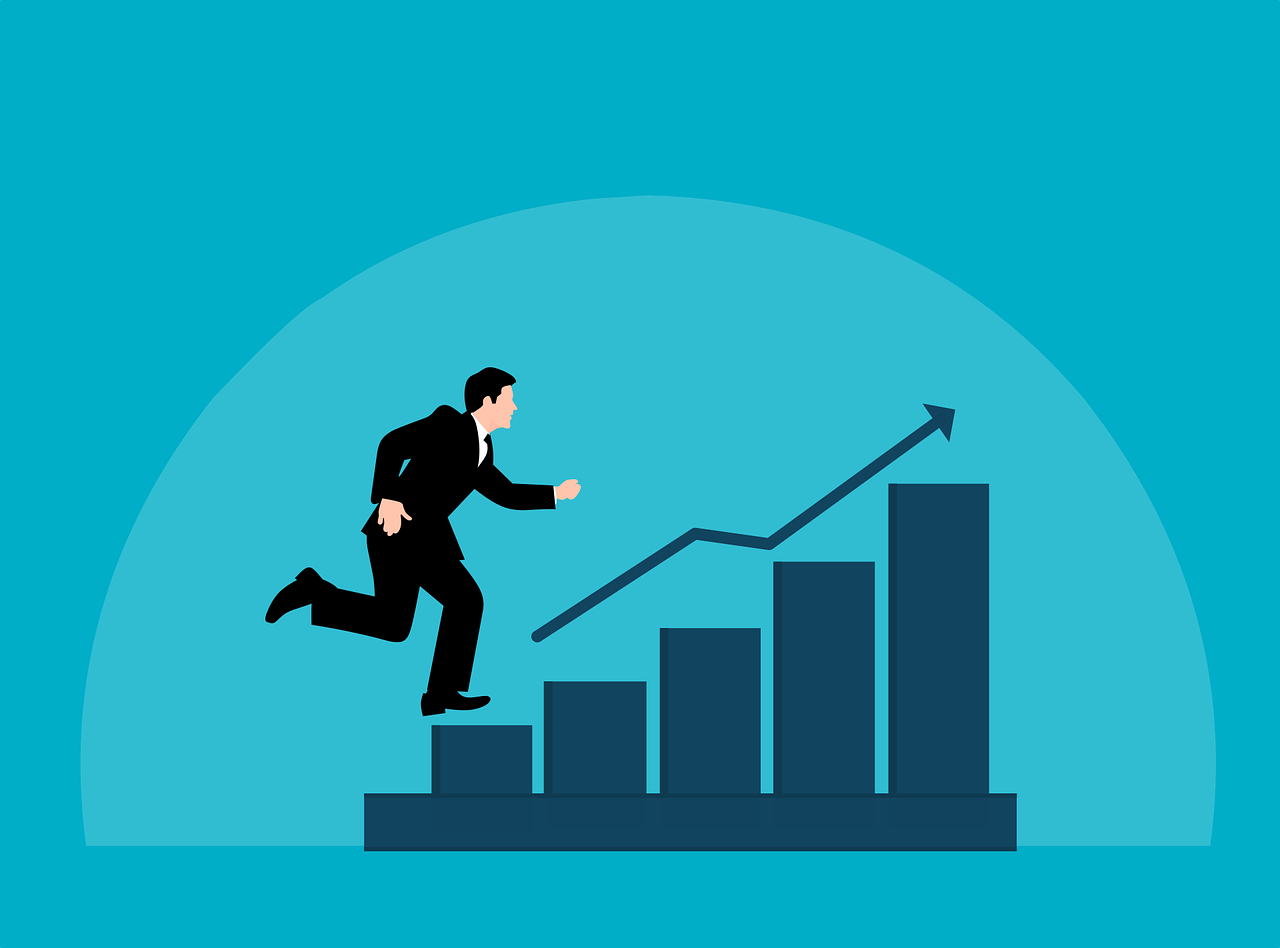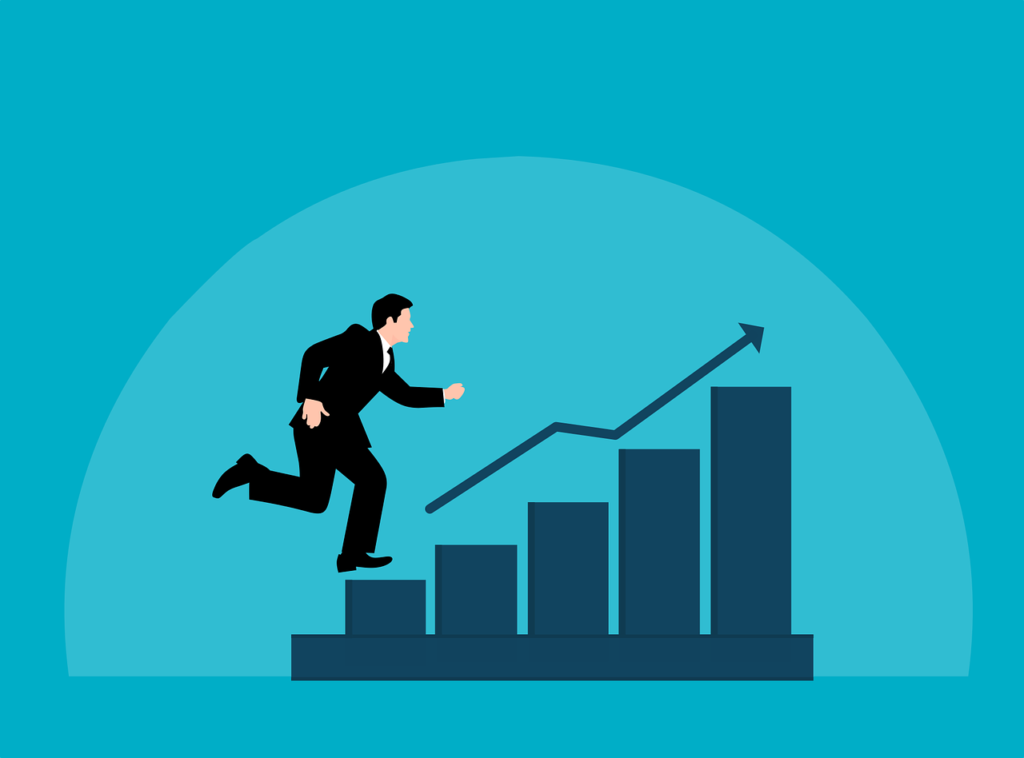 Besides driving traffic to your webpage, it can help you create a brand image and authority online. Here are some benefits of Google Web Stories:
1. External linking
As you know, many social media platforms restrict linking to external websites. But there are no such restrictions in Web Stories; you can connect as many links as you like.
2. You will have control of the content
You will have all the copyright and control of the stories and can publish them on your blog or website. Google will not have any rights over the published content.
But, Google has some restrictions on promotional or commercial content.
So, before writing your first story, check the guidelines or policies.
3. They are responsive
Google chooses web pages that are responsive to any platform and load faster. Therefore you don't have to create content for desktop or tablet devices separately to fit their screen size.
4. Supports monetization
Unlike standard web pages where you have to share the ad revenue with Google, in stories, you will get 100% of the ad revenue if you host any ad. Monetization of the content will be entirely at the discretion of the creator.
Google recently released programmatic ads solution for web stories.
5. Easily indexed by search engines
Web Stories are easy to index by search engines, and it is more likely that they will appear on the first page of Google results. So, you don't have to make any effort beyond SEO and keyword research.
6. Live stories feature
You can use the live story attribute in the Web Stories to notify users when you add a new page. It is best suitable for publishers who publish breaking news.
7. No expiration
Unlike a social media timeline, Stories does not have any expiration timeline. Thus, they did not disappear. Feature your Web Stories as long as you want.
8. Choose any style
You can choose fonts, animations, styles, colors, and images that suit your content, and there are no design restrictions.
9. Integrate Google Analytics with Google Web Stories
Like a regular web page, it can be linked to Google Analytics, making it easy to track and analyze. You will get insights into traffic, source, and other factors.
How to create Google Web Stories?
Several tools and integration are available for creating Web Stories; you don't have to do any coding.
1. WordPress integration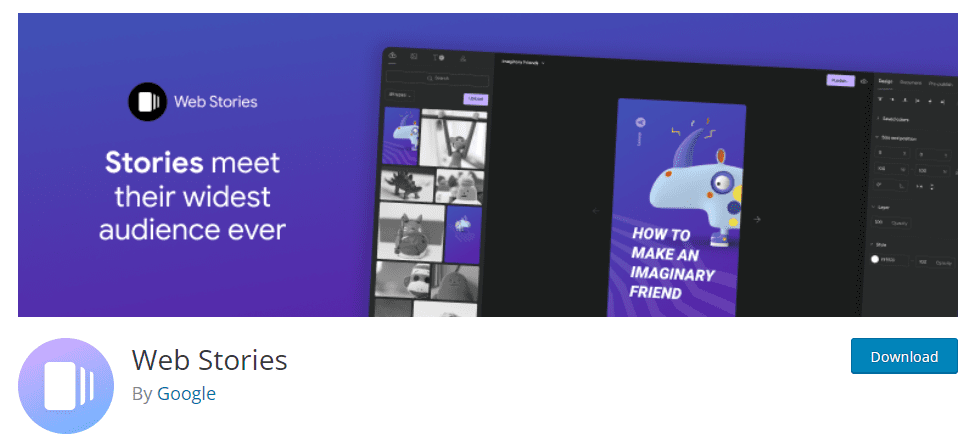 You can directly create Web Stories through the plugin made for WordPress called Web Stories. Google has partnered with WordPress to create the plugin.
It is free and easy to use. Google helps crawl a webpage with an XML sitemap, and WordPress provides a pre-built sitemap structure and helps index.
You can also set the metadata for the story, images, logo, and excerpt using the plugin.
2. Third-party tools
There are some tools available such as News Room AI and MakeStories. These tools provide an easy no-code editor for creating stories. However, they are not Google products.


It provides design functionality and deals with Getty images, where you can find millions of stock images.
Source: makestories.io
It has a drag-and-drop editor so anyone can create and customize stories, and it gives access to Google fonts and filters for your images.
3. Shopify integration
Source: youtube.com
An app called ProductStories is available that can convert Shopify pages to Web Stories. It creates an AMP version of the product page automatically and has different themes or requests customized themes.
Conclusion
Google Web Stories is an engaging content format helping marketers for a more extensive reach of audiences and drive quality traffic.
If you want to discover the content in Web Stories, make sure that it is in a mobile-friendly format and provides valuable information to the users.
Make sure to make your content rich in SEO and research high-ranking keywords. It can help bloggers and content creators with traffic and brand creation.
More Resources:

Vijay Kumar is a digital marketing expert and founder of TechZant.
He is passionate about helping businesses grow their online presence through SEO and data-driven strategies.