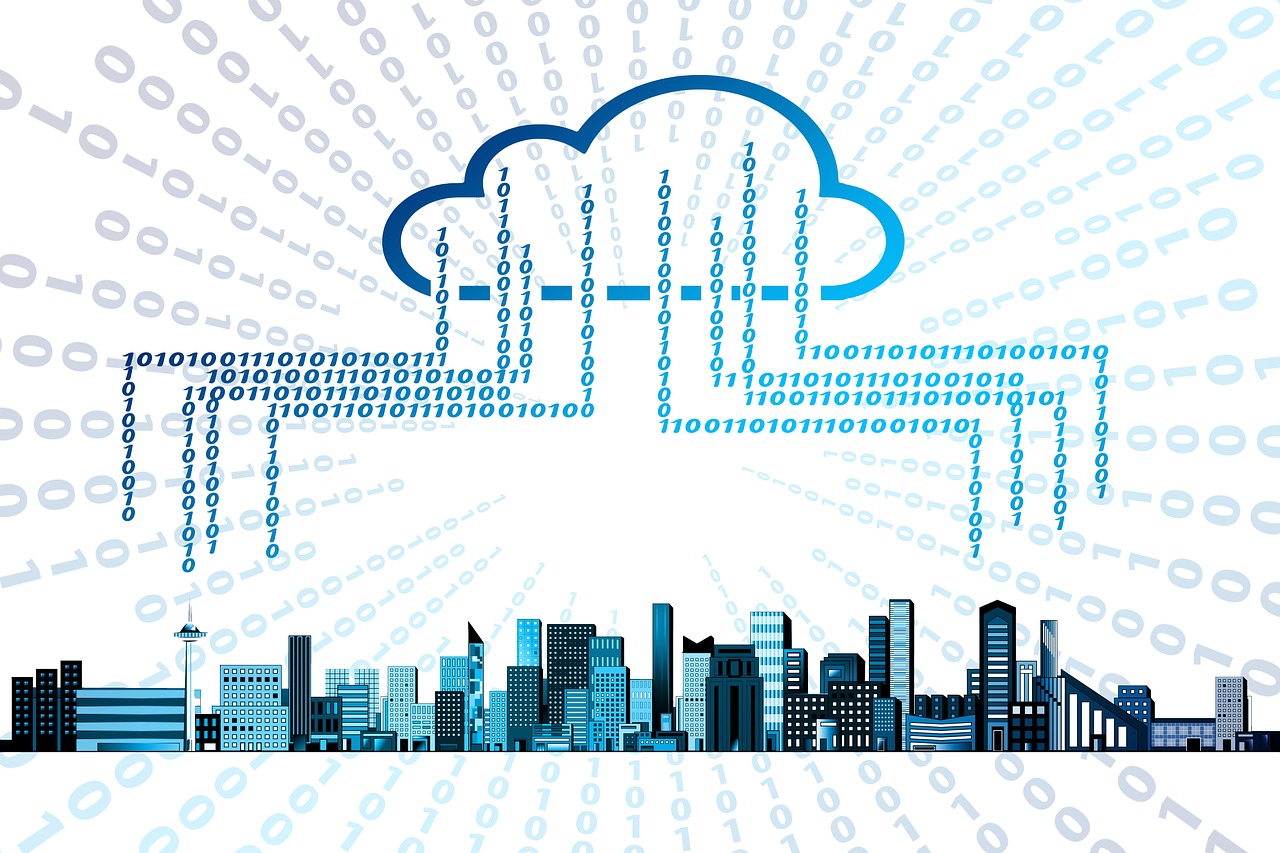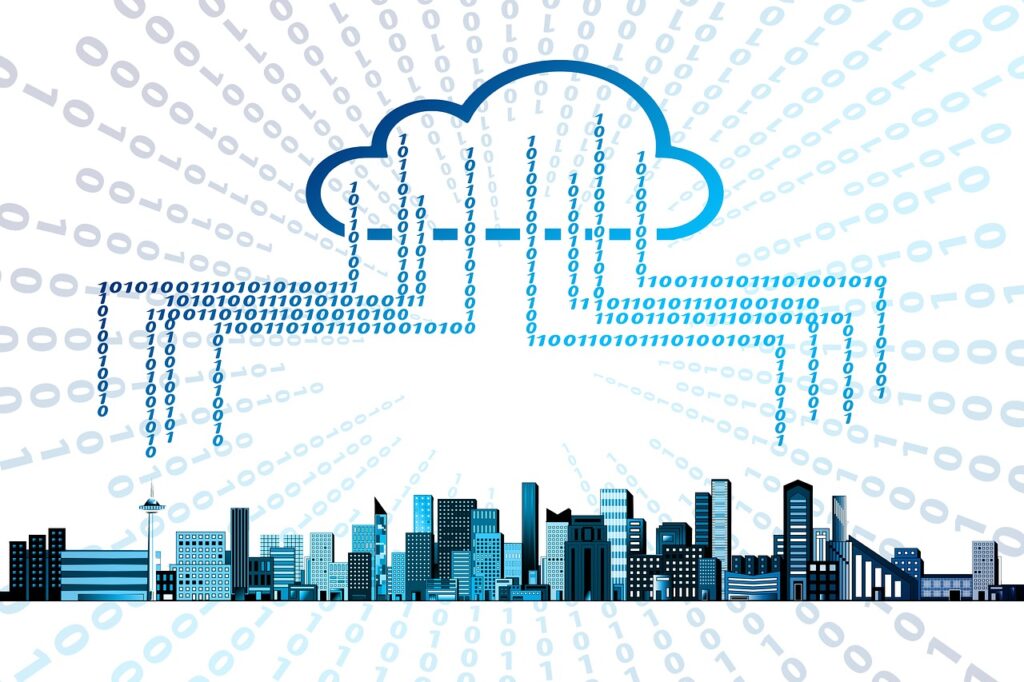 Introduction to IaaS, PaaS, and SaaS
With the advent of digitization in every sector, businesses and organizations are shifting their operations to the cloud. On-premise servers, databases, and IT infrastructures are now a thing of the past. Cloud computing generally has three main models: IaaS, PaaS, and SaaS.
We will give you a brief idea about all models and their features to pick the best model that suits your business needs.
This cost reduction on heavy hardware and IT workforce save many bucks for the organization.
In addition, cloud computing is easily accessible from anywhere, making the system agile and efficient. Cloud is a virtual platform, so many groups working on the same project can easily coordinate and share data online.
Moreover, scaling up or down on the cloud is far more accessible, and you can get extra storage and other features with just some additional cost.
Due to its flexibility and ease of use, cloud computing is the savior in today's world. The system is for all, from small start-ups to multimillion-dollar organizations. Everyone can pick up a plan and model per their choice and budget.
What are the three major types of cloud computing?
Cloud computing offers three basic types of working models, which are as follows:
1. IaaS
IaaS, or Infrastructure as a service, is a cloud model that provides organizations with a complete infrastructure and deployment environment. It is one of the fundamental models offering pay-as-you-go services and can be easily scaled up or down.
What does it include?
IaaS includes servers, networking, storage, virtual tools, and data centers. The business can have complete control over the servers via API or dashboard. Storage and additional devices can be bought as needed or when the company plans to scale up. 
How does it work?
IaaS provides the virtual Infrastructure and servers to the business without investing in hardware. The developers access the computing system from anywhere and also integrate existing apps or software in the system. 
Benefits of IaaS
With the pay-as-you-use model of IaaS, you need to pay only for the resource used, thus saving you from investing in unused space or resources.

IaaS gives complete control over the Infrastructure via virtual servers so that they can manage their resources efficiently.

Easily scalable model.

High flexibility, and you can add or eliminate any features you like.

Access to the latest tools and technologies with minimal costs.

Reliable disaster recovery solutions.

Quick and hassle-free setup of software development and testing environment.

Customizable model as per needs.
Disadvantages of IaaS
You must check your existing system's compatibility before integrating it with IaaS.

Increased Security threats due to virtual storage compared to on-premise ones.

Staff might require technical training to manage and access resources via a dashboard.
Examples of IaaS
Some of the most popular IaaS platforms are:
2. PaaS
PaaS, or Platform as a service, is a cloud model that provides a virtual platform to developers to develop applications according to their business needs. The Platform offers complete framework and software tools for app development.
What does it include?
In the PaaS model, the host or vendor manages servers, networking, storage, etc., while the consumer handles only the application development. 
How does it work?
Like the SaaS model, consumers don't use pre-made apps online. Instead, they get an online environment to make apps according to their needs.
This frees them from other management issues, and in a pre-built development model, app building is quick and easy.
Benefits of PaaS
PaaS provides a cost-friendly option for app development and deployment.

PaaS is super flexible. You can easily migrate in a hybrid cloud model.

Time-saving as someone can develop customizable apps without software maintenance issues.

Easy to scale up or down.

Easy to collaborate environment for multiple developers working on the same project.
Disadvantages of PaaS
Integration issues with existing IT setup.

While third-party managing all the operations data is at a security risk.

Customized cloud functions might not run properly with the PaaS solution, limiting your business scope and capabilities for end-user operations.
Examples of PaaS
Some examples of PaaS are:
3. SaaS
Another model of cloud computing is SaaS. SaaS complete form is software as a service. This cloud model provides the users with applications managed by a third party.
These applications are usually directly accessible on the web browser and may not require additional installation or setup on the consumer's side.
What does it include?
In this cloud model, almost everything from operating systems to servers, middleware to network management is controlled and managed by third-party vendors.
These service providers are responsible for storage, upgrades, maintenance, and data security.
How does it work?
With easy-to-access applications on the web, the SaaS model relieves the company from the time-taking installation process. The staff may not require extra technical training to use and manage these resources.
 The data is managed via one central location, hosted on a server at some remote location. The organization is free from handling any upgrades and network issues. However, this might put the data at a higher security risk.
Benefits of SaaS
We reduced the cost and licensing fees.

No need for downloads and installation on PCs.

Easy to scale.

Most SaaS applications are compatible with the model, so there is no extra investment in additional integration software.

Automatic software upgrades.
Disadvantages of SaaS
Due to multi-user environment data sharing, the system's security is compromised.

Integration with existing apps might be an issue.

Significantly less user control over the functioning.

Minimal options for customization.
Examples of SaaS
Some SaaS examples are:
IaaS vs. PaaS vs. SaaS
Model
IaaS
PaaS
SaaS
Access
Provides access to virtual storage and machines
Access to development and deployment environment for developers
Access to applications for end users
Security
Sufficient security measures
A bit compromised security system
Very low security on shared servers
Prerequisite
knowledge
Requires technical training to manage
Some level of basic technical knowledge is required to use the development environment and tools
No technical knowledge required
User Control level
Operating systems, runtime, middleware, and data of the application
Application data control
Nothing is in the user's control
Suitable for
Network architects, researchers, and app developers
Developer for creating apps and writing scripts.
End users, for data sharing among consumers and company
How to choose a suitable model for you?
Choosing the right cloud computing model depends on your use and the company's size. If you are looking for a future-friendly system that is easy to scale and cost-friendly, IaaS or PaaS is also suitable.
While for small projects or initiatives for a start-up, you can opt for SaaS.
But PaaS is advisable due to less flexibility and waste of resources in the SaaS model, even for a smaller start-up.
A big company can implement hybrid systems to rent complete Infrastructure in IaaS and use some quick operating apps for employees via SaaS or develop some on PaaS.
FAQs
1. Who is the leader in cloud computing?
Amazon Web Services is the leading cloud computing service provider.
2. Which model gives the best control and security?
IaaS is the most flexible model, giving users maximum control and better security and customization option.
More Resources:

Vijay Kumar is a digital marketing expert and founder of TechZant.
He is passionate about helping businesses grow their online presence through SEO and data-driven strategies.