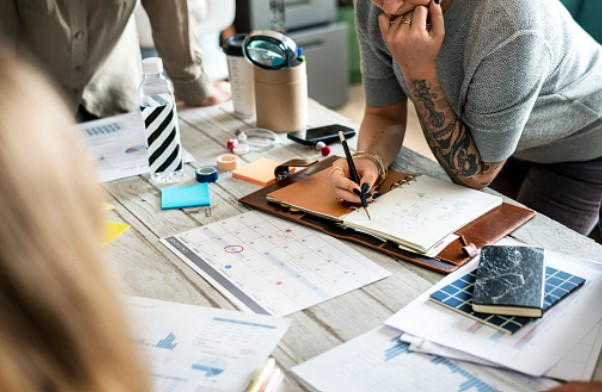 What Is Content Strategy?
To make a great content strategy, you must figure out how to create and handle content that will grab your visitor's attention and hit your goals. That means making goals, getting to know your audience, making a plan for creating content, and checking how well it does.
Why Is It Important?
Content strategy is important because it gives valuable info to the folks you want to reach, boosts your visibility, levels up your Google rankings, and sends way more people to your site.
A solid content strategy is like having a secret weapon that helps companies create the perfect content for their people. 
By tapping into what their audiences are looking for, companies can produce content that speaks to them, earning them authority and loyalty. 
A sweet content strategy is like a GPS for a company to rock and roll with its content and slay its targets. 
Businesses must have targets in mind to make it happen, know their audience, kick off their content game plan, and keep an eye on whether it's a hit or miss. 
It can boost your brand's credibility, boost your search engine rankings, and drive traffic to your site. Plus, it can position your business at the top of your industry and build trust with potential customers.
Key Elements of a Successful Content Strategy
Creating a content strategy is essential for any business or brand looking to rock the online world. It's all about making and posting relevant, useful, and valuable stuff for the people you want to attract. 
A good strategy means getting many visitors, leads, and conversions. But making this happen is challenging; it has to be done with a system!
Let's have a look at the key elements:
The first step towards a kickass content strategy is figuring out who your visitors are. What do they like and don't? What are their problems? 
All this helps you make content that speaks to and helps them out.
The second step is all about goals. You have to know what you want to happen from your content marketing. 
More hits? More leads? Better branding? Whatever you want, make it real, make it measurable, make it doable, and make it count.
The next thing you have to do is make a schedule of all the cool stuff you plan on sharing, when you'll post it, and where you'll show it off. 
This will keep you organized and keep the good times rolling.
Then, it would help if you made the good stuff. It has to be read, helpful, and engaging. 
It has to teach them something, entertain them, and make them look nice. And remember to make it easily shareable.
Last but not least, you have to get the word out! Publish it all over social media, send it through emails, ask other excellent blogs to talk it up, and get some key players behind it. 
Make sure the right people hear about it.
Finally, a bang-up content strategy needs a solid game plan that involves getting to know your audiences, setting achievable and trackable goals, plotting a content schedule, crafting top-notch content, and getting the word out there through different channels. 
If you stick to these vital components, you can develop a content strategy that brings in visitors, produces leads, and ultimately crack those conversions.
Key Takeaways
If you want your business to slay, you must have killer content. You must determine your visitors' wants and create content that hits the spot. 

So, how do you create killer content? First things first, make sure it lives with your overall business plan. 

Know your target audience inside and out – what they want, need, and love. Once you've got that down, pump out content that speaks to them directly – solving their problems, answering their questions, and making them feel like you're their ride-or-die.

The second key is that you must keep tabs on how your content is doing and adjust accordingly. You can spice up your content with some experimentation and make it lit!

The third mega-important thing about content strategy is to keep it accurate. You have to make a plan and follow through with it.

That way, you'll keep delivering the goods to your fans, and they'll return for more. And that's how you build trust and loyalty in the end.

Yeah, a killer content game is essential for any business that wants to make it. Suppose you're crushing it with a solid plan, backing everything up with data, and keeping it all looking good. 
How to Create a Content Strategy?
The content strategy involves making and sharing valuable content that matches the organization's goals. 
Doing so might help them attract and keep customers, gain more recognition, and become an online sensation.
If you're still clueless, here are seven steps that can help you through the process:
Step 1: Be Crystal Clear About Your Plans
Before you start making content, know what you want to accomplish. Are you after more people checking out your site, hitting you for business, or want more conversion? 
Once you set your goal, you can start content creation.
Step 2:  Get To Know Your Audience
Another crucial step is to check out who you're trying to reach. Who's your content meant for? What gets them going? Get the lowdown on your audience, including their age, vibe, and habits. 
By doing so, you can produce content tailored specifically to their tastes.
Step 3: Take A Close Look At Your Content
Let's get dirty with your content and give it a good check-up. You can scope out Google Analytics to check the stats. 
That'll help you whip up a sweet strategy backed by content.
Step 4: Come Up With A Content Strategy
Launch the plan once you have a solid grasp of what you want to achieve, who you're targeting, and what you already have. 
This should cover what stuff you want to make (like blog posts, videos, and news), the topics you'll explore, and how you'll get the word out (using social media, sending emails, or with SEO).
Step 5: Produce Killer Content
Now that you have a plan, it's time to create some excellent content! Ensure it's top-notch, relevant, and valuable to your audience. 
Try mixing things up and using different formats and platforms to keep people interested and engaged.
Step 6: Share Your Content with the World
Making amazing stuff is just the beginning. You have to put it out there and spread the word! 
Hit up social media, send out some emails, and use whatever else you got to bring users to your site and get that traffic pumping.
Step 7: Monitor Your Stats and Level Up
It's crucial to monitor how your staff is doing and make changes based on what you find out. 
Tools like Google Analytics can dish out things like how many visitors are reaching your site, how long they kick it there, and how often they're doing stuff there. 
By doing all these things, you'll hit your goals and connect with the audience you're trying to talk to.
Content Strategy Template
In today's digital world, it's super important for businesses to have a solid plan for their content. 
A content plan is a roadmap that shows how a company will make, publish, and manage its content to achieve its goals. This helps them stay on track and organized when creating content. 
Coming up with a content plan can feel overwhelming, but there are tons of templates online that can make it easier. A content plan template is a pre-made document that lays out all the critical parts of a plan. 
This gives businesses a guideline to follow when making their plans. 
The main parts of a content plan template usually include the following:
1. Business Goals And Plans
This part outlines the business's wants and how content can help achieve those goals.
2. Ideal Audience
This part defines who the business is trying to attract and what they like and do.
3. Types Of Content
This part outlines the variety of content the business wants to make, like blogs, videos, or social media posts, and how they'll put them out there.
4. Topics And Themes
This part shows what the business will discuss in its content and its intended audience's interests and needs.
5. Content Creation
This part explains the content creation process, from brainstorming to publishing, including everyone's responsibilities.
6. Spreading And Advertising Content
This part tells the business's methods to get its content to its audience.
7. Checking Metrics
This part picks out the indicators that measure the efficiency of the content plan, such as traffic to the website, collaboration rates, and conversion rates.
A content plan model is helpful for companies since it outlines and sorts out all the essential elements and makes designing a content strategy more straightforward.
If you want to take the easy way out and get your hands on a content strategy template, there are plenty of legit sources to choose from online. One of the best sources is HubSpot, a free template that can be tweaked to fit your business like a glove. 
Download this template from HubSpot.
It's got all the essentials down pat and even throws in some examples and cues to help you fill in the blanks.
A content strategy template is a must-have for businesses that want to get real with their content plan.
It gives you a stepladder to climb up and outline your business goals, spot your audience, create fantastic content, and measure your results. 
With a template, you can save time and energy and make sure your content game is on point. Trustworthy sources like HubSpot make it easy to get a template and kick things off immediately.
More Resources: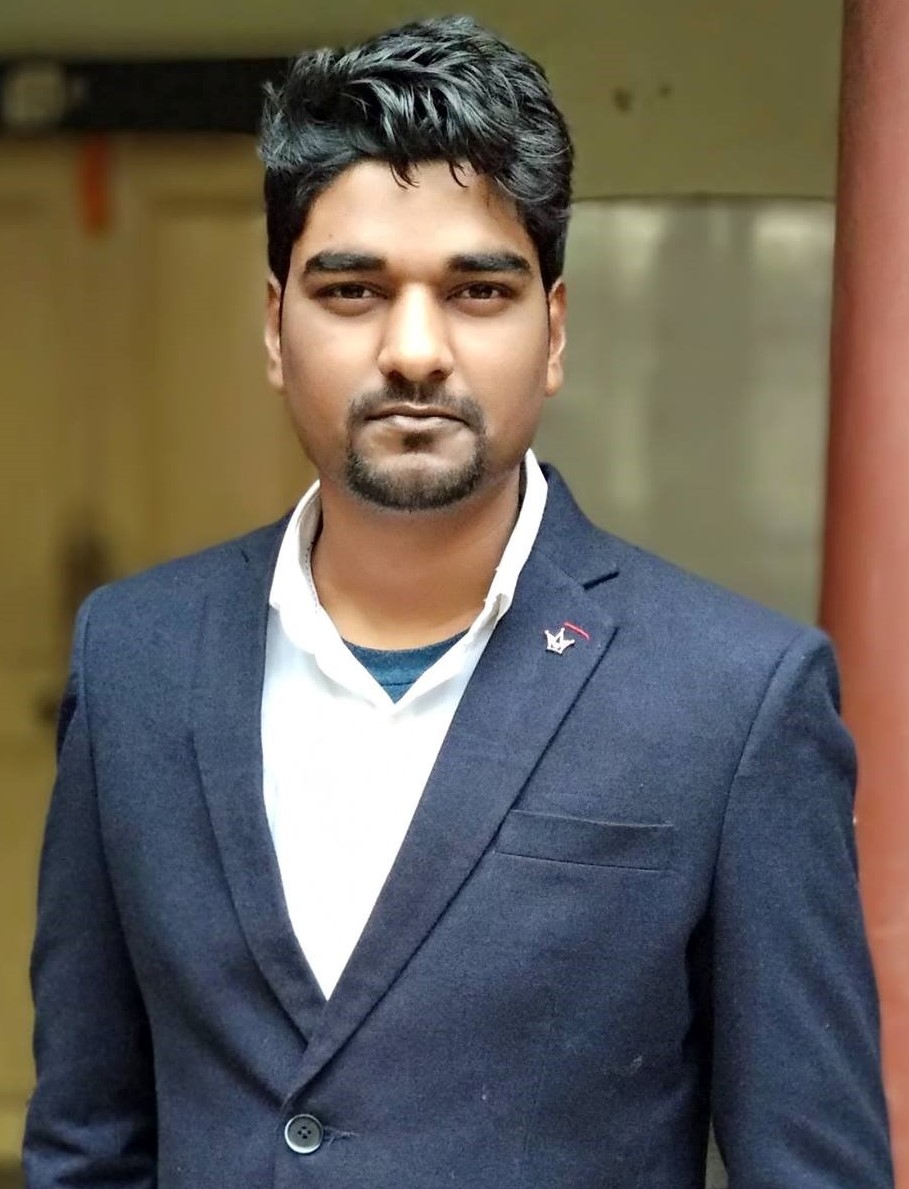 Vijay Kumar is a digital marketing expert and founder of TechZant.
He is passionate about helping businesses grow their online presence through SEO and data-driven strategies.