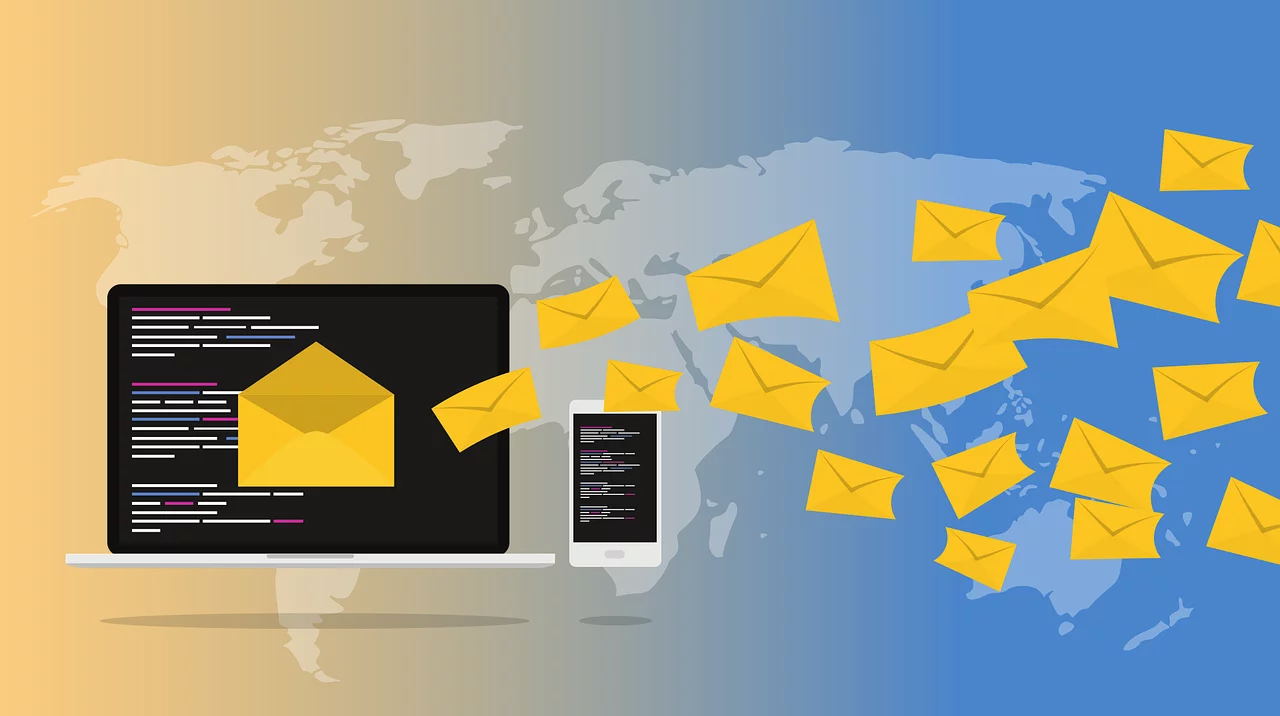 What is Email marketing?
Email marketing is one of the best digital marketing strategies that use emails for sending commercial messages to acquire potential leads and convert them to customers. It gives more ROI compared to other techniques.
It is helpful to have an email list of trusted users or subscribers.
Key Takeaways
When using email marketing for your business, personalize the emails so that it can improve your marketing campaign. Use the recipient's demography to make it more relevant.
You can segment your email lists as per your customer interest. It improves the effectiveness of your campaigns and increases engagement.
Try A/B test to identify which email campaign works best for you.
Track the campaign performance metrics, like, open rates, click-through rate (CTR), etc., that can help you to optimize your campaign.
How do I promote my business through email marketing?
You may have thought about creating a mailing list when you start an online business. It helps to send promotional emails and updates over email to get more visitors to your business site.
Also, it keeps your users up-to-date about your business.
But, the question arises of how we can get many subscribers to reach a wide range of audiences. Here are some methods that help achieve mailing lists and success.
1. Set up an opt-in form for your website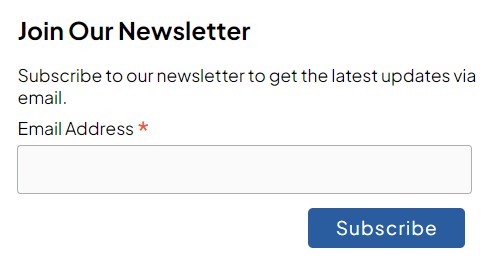 If you automatically grab your visitors' emails, the opt-in or sign-up form can help you. People will visit your site and may be interested in further updates, so they enter their email in the opt-in form.
It helps to promote your best deals and offers and your business newsletter to the users directly to their inbox and also complies with privacy.
Setting up autoresponders to automate this process is beneficial and saves a lot of time you can use in business development.
2. Give freebies to visitors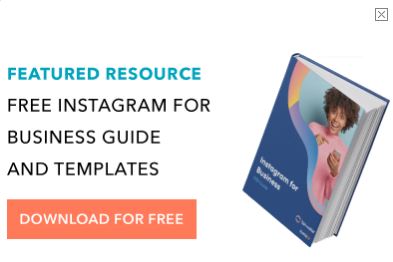 People like free stuff and will become more loyal to your business if you provide some freebies. You can include a free Ebook or course as a pop-up that can appear while users surf your website.
In exchange, you can ask them to enter their email to receive the freebies in their mailbox.
Most visitors will enter their email, and you can quickly build your subscriber list.
If you are running an E-commerce, you can give a discount coupon code to their mailbox and ask for their email. People love deals and discounts, which boost user conversion to your website.
Also, people will share these websites with their friends and family to grab the offer, and thus it drives more users to your website.
3. Share on social media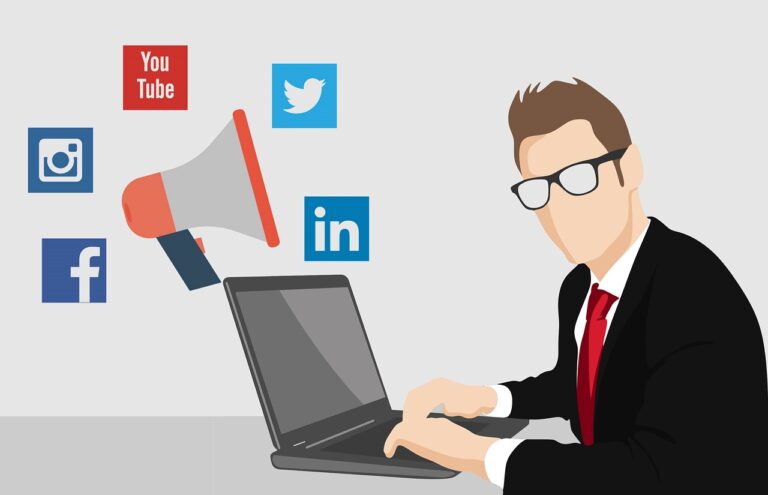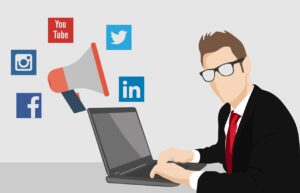 Social media is the largest online platform where people engage. You can drive lots of users from social platforms to your business.
Sharing valuable content and deals helps with massive traffic generation. You can promote your newsletter and subscription links along with the posts.
People usually share what they like on social media, and if you promote your business there, you are more likely to get visitors to your business. Also, you can encourage your freebies on social media.
4. Host webinars and podcasts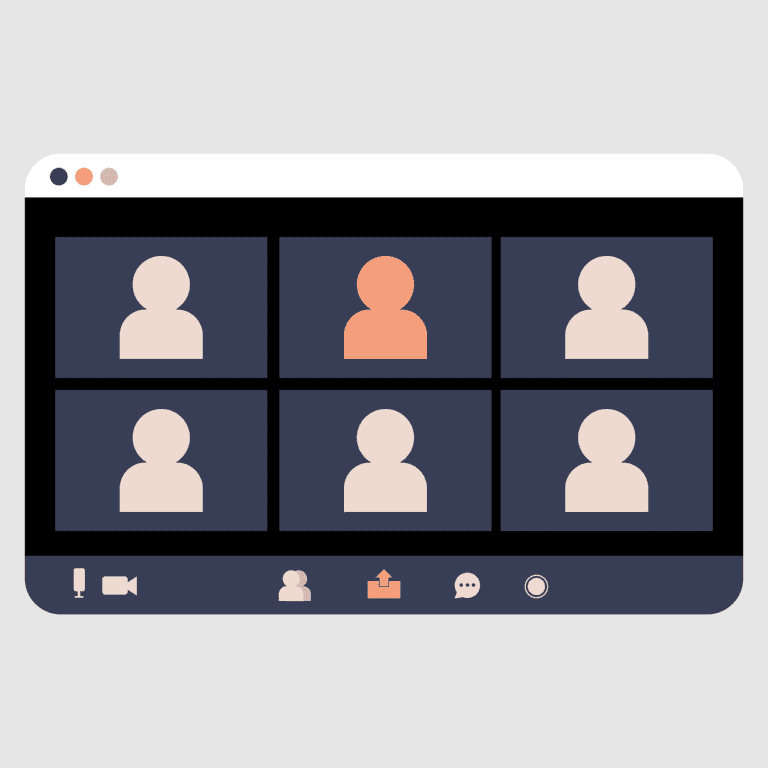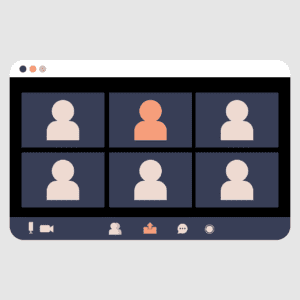 Webinar plays a vital role in interaction with your users and your upcoming plans for your business. Users love to join webinars if they find them relatable and valuable.
You can send emails to your subscribers and promote them on social media and Ads for your upcoming webinar.
People will input their email to participate in webinars, and you can build more audience to your mailing list. Webinars bring faithfulness to your business, and it helps in interacting with new users, which brings more sales.
Podcasts can provide information to your listeners, and you can discuss the strategy of your business plan.
Through podcast registration, you can get emails from users willing to listen.
How to attract more customers to your email marketing?
In email marketing, you can succeed only if you attract more subscribers to the campaign. It requires quality work to make a campaign successful. Let's see some of the techniques to create a successful campaign:
1. Build better content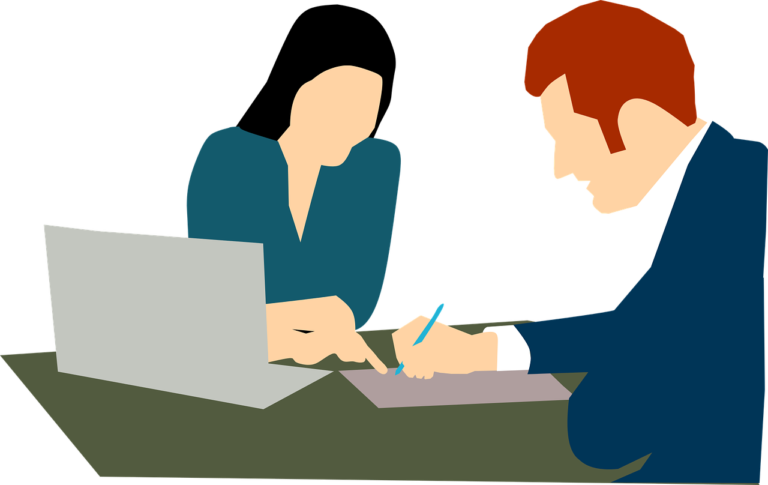 "Content is the king." You may invest more money to run campaigns, but people will engage if they find some valuable content in your campaign. Content attracts more users than any other promotional method.
The content should be relevant and digestible to the receiver and not deviate users from the main idea. It should not be of selling type and asking to visit your business.
The content you will post should be appealing and as per user requirements. Include more information and communication information to the content, how you will provide service to the users, and why they should trust your business.
2. Specify a better subject line for your mail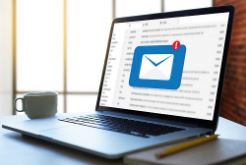 The subject line should describe a brief view of your content and not the off-topic of your business. The opening rate is very much dependent on your subject line.
A good subject has a better click rate and less bounce rate. It should be easy to understand and non-lengthy.
3. Find a perfect time to send your campaign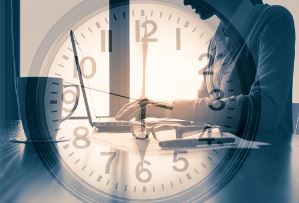 Always send your emails at the right time, and don't bother your users by sending frequent emails. It reduces the chance of opening and leads to spam which will not go to their priority inbox.
Don't try to send duplicate emails over and over again. Users will get annoyed with the identical mail and may unsubscribe from your emails.
Doing so will reduce your audience and decrease your sales. Also, faith in your business can be affected. In the autoresponder, don't set the automation daily and leave some gaps between the scheduled mail timing.
What NOT to do in email marketing?
Now you know how to attract customers to your email marketing. Apart from that, you need to know what NOT to do in email marketing to avoid losing customers and gaining more trust.
1. Sending only images instead of content
Don't send only images when using an automation service for your campaign. Always include some content and minimize the use of images.
More images will make your email spammy, affecting your click-through rate. Images should be optimized for all devices and should not cover many areas.
2. Not including your business website link
The mail you sent for promotion should not lack links that will drive you to your website. People will not reach your service without a link, and the bounce rate can increase.
You can include links or mention your website link along with contact information in your content. Avoid 3rd part links that can deviate your users from your mail.
3. Avoiding portable devices for your marketing
Most users check their daily emails through mobile, so remember that your mail should be optimized for mobile devices and not focus on computers only.
People like to surf the internet on the go, so mobile-friendly content is crucial to reach a better audience. The navigation feature should be easy and user-friendly.
Best Platforms for Email Marketing
Here, we will learn the best platforms that help build and promote our campaigns. These services are trustworthy, have great reviews from users, and have a lot of customers.


It is quite a popular provider with a complimentary premium membership. It helps create landing pages, automation, and broadcast, and you can integrate its subscription form into your website.
You can try it for free, which will provide some basic features. You can send emails to limited subscribers per month.
If you upgrade, you can get more features, and you can send emails to a lot of subscribers per month.

A widely known email marketing service with lots of features. Bloggers and website owners mostly use it for promotion, landing page design, automation, and broadcasts; It can also be integrated with your website to capture an email list.
It has free and premium versions, which you choose and gets started. The free version has fewer features compared to the premium one.

It is very famous among affiliate marketers and bloggers. It has a better facility and drag-and-drop features for emails and landing pages.
You can choose any business type while signing up for its service, whether you are a blogger or an agency. It also has free and paid plans.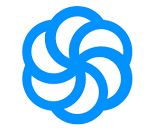 This service provider is very effective for lead generation and a broad user base. It has a perfect UI and features to run your campaign smoothly. It suits businesses or solo users who want growth in email campaigns.
FAQ
Why is email marketing important?
Using email marketing, one can contact customers directly and build relationships with them. 
It is a cost-effective way to promote products and services and can help drive traffic and sales. It also allows businesses to segment their target audience with relevant content.
What email marketing service is best?
Many email marketing services are available, depending on your specific business can choose these services. 
Some popular email marketing services include Mailchimp, Constant Contact, and AWeber. 
Email marketing vs. social media – which is better?
Both email marketing and social media can effectively reach your audience and promote your business. 
You can use email marketing to contact your customers and build relationships. 
Social media allows you to engage with people in real time. The best approach will depend on your specific goals and target audience.
What should I include in an email marketing template?
An email marketing template should include the following:
A clear subject line.

An engaging opening so that people will continue reading the mail.

Well-written content or information that provides value to the reader.

Include a call to action button, such as a link to your website or a special offer. 

Ensure your template is visually appealing and easy to read, with a clean design and well-organized content.
More Resources:

Vijay Kumar is a digital marketing expert and founder of TechZant.
He is passionate about helping businesses grow their online presence through SEO and data-driven strategies.