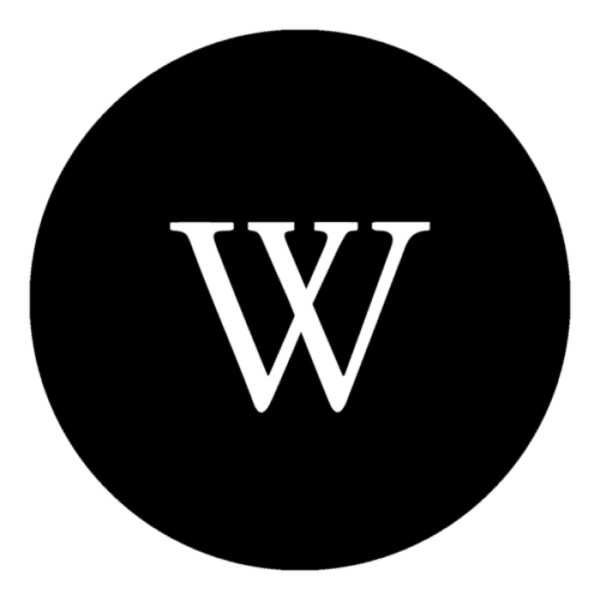 Introduction
Wikipedia has also become a fantastic marketing platform that is popular for sharing information. Being the giant encyclopedia, it comes in the best websites in the world. In the past two decades, it moved up and down in ranking the top 10 websites because of its alluring and credibility. Looking at its high credibility, people use it for marketing and creating a Wikipedia page.
Publishing a Wikipedia article needs a Wikipedia page. You might be thinking of creating a page. Stay tuned if you do not know how to make a Wikipedia page.
Before discussing the creation process, check whether you are worthy enough to run a Wiki page. Irrespective of creating a Wikipedia page for a company or yourself. It would help if you considered some fundamental policies. 
Let's dive deeper into how to create a Wikipedia page for the company or yourself.
How to Create a Wikipedia Page for Yourself?
Whenever you create a Wikipedia page for a person, make sure you have no conflict of interest regarding the page subject. Having a conflict of interest in a subject takes your page toward rejection.
That is why you should consider this. 
Your personal Wikipedia page must be relevant and focused on guiding readers. Avoid promotional content of any kind on your Wikipedia pages.
Moreover, avoid bragging and promoting content about a person, as the Wikipedia page is for information. Here are some steps you need to follow while creating a Wikipedia page.
1. Creation of an Account


Source: wikipedia.org
Firstly, you need to create your Wikipedia account. For this purpose, open Wikipedia and click the "login" icon in the top left corner.
Then, click on the "Create an account now" button to create your account. Fill up the form and get verification of your account creation through email.
2. Establish Your Account as an Editor
After creating your Wikipedia page, establish your presence as an editor. It will allow you the creation and publishing of articles. 
3. Create an Article
Profile making is one of the most critical steps in creating a Wikipedia page. In Wikipedia, "article" is an empty portion where you can enter a complete biography of yourself.
It would be best if you were famous when creating a Wikipedia page for yourself or someone. If you are famous, your Wikipedia page will go very well. Your article will be live within 1 to 2 weeks of page creation. 
4. Edit Your Wikipedia Page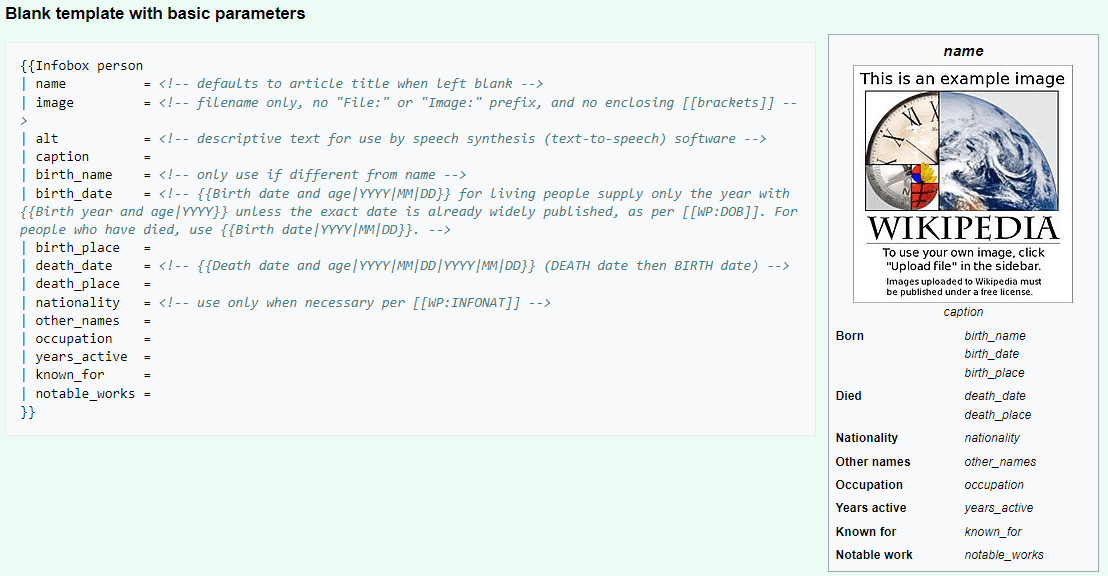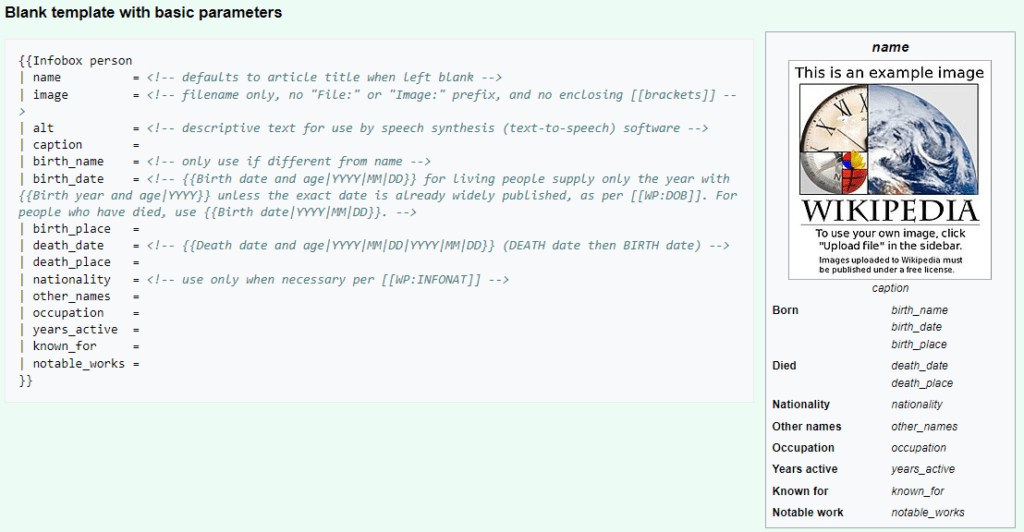 Source: Wikipedia Template
It is the step in which you have to add important information. While writing an article about yourself, enter all the necessary information, like your name, birthplace, and date.
In this regard, you can get help from the Wikipedia template. Make sure to add your picture and occupation as well. It will improve the credibility of your Wikipedia page.
5. Cite Sources
Citing sources is the most challenging step of wiki page creation for yourself. People usually commit mistakes while citing resources.
You must employ suitable citation sources in the correct style to make your page legitimate. Avoid formatting errors while citing sources.
6. Submit Your Wiki Page for Approval
When you create an article and cite sources, submit your page for approval. Your wiki page will never reject if it is following deadlines. Suppose there are some mistakes on your page. You will have to edit and fix them.
However, removing and fixing errors can often delay the approval process of page creation. That is why you must carefully follow all the guidelines for creating a wiki page. 
7. Maintain Your Wikipedia Page
If you follow every policy and guideline, your Wikipedia page will run at its horizon.
To avoid bugs in the ranking and visibility of your wiki page. You need to maintain, edit and upgrade your information occasionally.
How to Create a Wikipedia Page for your Company?
Suppose you want to create a Wikipedia page for the company. You must follow the wiki guidelines with modified rules. A company wiki page cannot be similar to a personality page.
You must follow some steps while creating a Wikipedia page for your business, brand, or company. 
1. Create an Account
The first thing you must do to create your company wiki page is account creation. Click the "create your account" icon and enter all necessary information, including your username.
Wait for the verification email and log in to your account.
2. Be an Autoconfirmed User
After making your company's wiki page, you will see a "Help Improve Wikipedia" pop-up tag. And it will take you to the editing of your article. You should become an autoconfirmed user before editing and creating your company page.
According to guidelines for becoming an autoconfirmed user, a user having ten edits on an account four days old becomes an autoconfirmed user. 
3. Create a Company Page


Source: Wikipedia Article Wizard
To create your company's Wikipedia page, click the "write an article" icon. On the "Write an Article" page, you will see a blue tab, "Article Wizard."
We suggest you use Article Wizard to create your article, as it is the simplest and most reliable way for you if you are an autoconfirmed user. 
4. Don't Forget to Add Citations
After creating a Wikipedia page, don't forget to add citations. Citations will make your company page more reliable and authentic.
You can look for a magazine or newspaper that features your company. Add all relevant information about the article's date, name, and author.
5. Submit the Wikipedia page for Review
Now, you have created your company's Wikipedia page. The last thing you must do is submit your company page for Review.
An administrator will check all the information given by you. According to Wikipedia's guidelines, it will be approved if your company page is.
6. Update Regularly
You need to update your company's Wikipedia page regularly. It will help you maintain the ranking of your page. You should also upgrade information about your company regularly.
FAQs
Q. How long does it take for a Wikipedia article to be approved?
It usually takes 3 to 6 months for Wikipedia to approve your article. However, if there are some mistakes on your page, you will have to edit and fix them.
This can often delay approval, as Wikipedia receives thousands of submissions daily.
Q. Can anybody create a Wikipedia page?
Yes, anyone can create a Wikipedia page. However, it must follow the guidelines set by Wikipedia.
Q. Is it free to create a Wikipedia page?
Yes, it is free to create a Wikipedia page. However, you must follow all the guidelines carefully to avoid delays in the approval process.
Conclusion
Wikipedia page creation for yourself or your company can be a great way to improve your online visibility. Follow the steps above carefully to create an informative page compliant with Wikipedia guidelines.
If you need any help, you can always hire a professional Wikipedia page creation service.

Vijay Kumar is a digital marketing expert and founder of TechZant.
He is passionate about helping businesses grow their online presence through SEO and data-driven strategies.