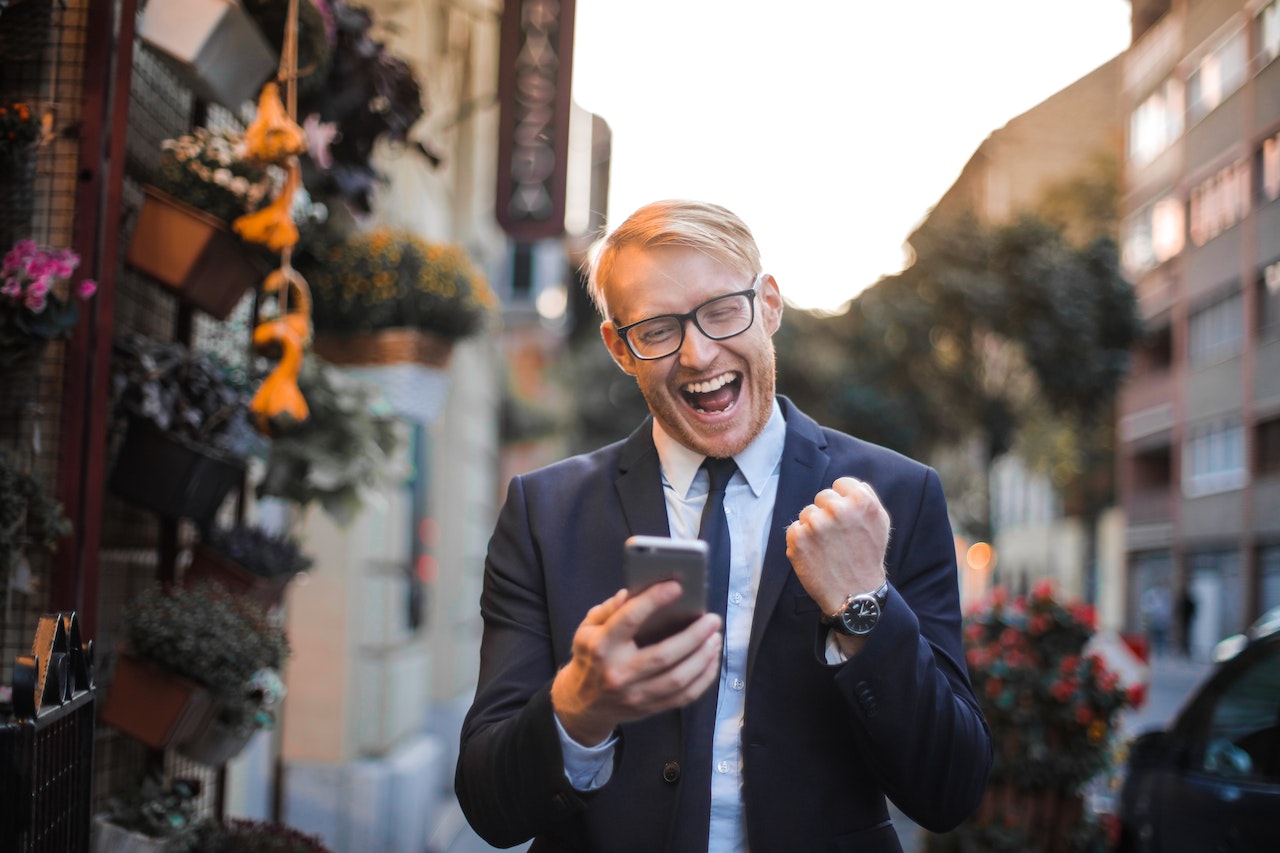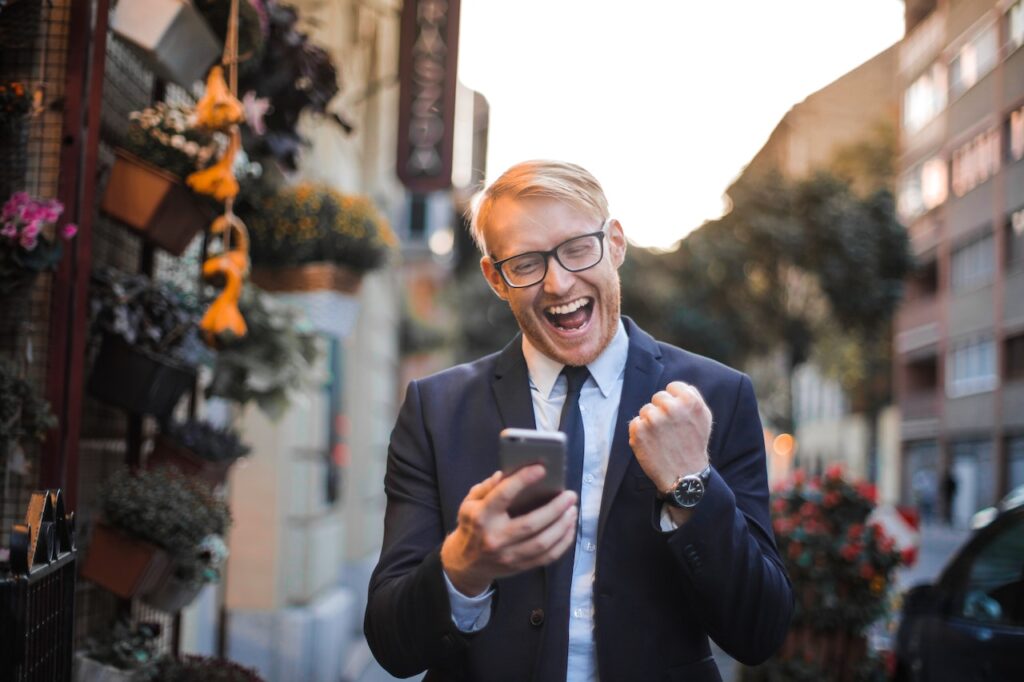 Introduction
Are you fed up with your 9-5 job? Getting scolded by your boss disturbs your mental peace. Do you want me to be your boss? Of course, you should keep reading this article for the top 10 affiliate marketing websites in 2023.
Here, we have come up with some exciting yet profitable means to kick off a perfect startup. Let's start by getting in touch with the introduction of affiliate marketing and how to adopt it. 
Things you should know about affiliate marketing?
The emergence of digital marketing as an overriding field has opened the doors of affiliate marketing for every age group.
Affiliate marketing is a digital business in which the person receives a part of the profit by promoting the product or services of the owners.
Both parties agreed upon the specific percentage before the contract to maintain clarity in the affiliate business. 
Top 10 Affiliate Marketing Websites for 2023
ClickBank 

ShareASale Affiliate

Amazon Associates

eBay

Shopify

AWIN

Commission Junction

Lead Dyno

Link connector

Everflow
Best Affiliate Marketing Websites for Beginners
These are some of the best affiliate marketing websites for newbies to earn some extra bucks: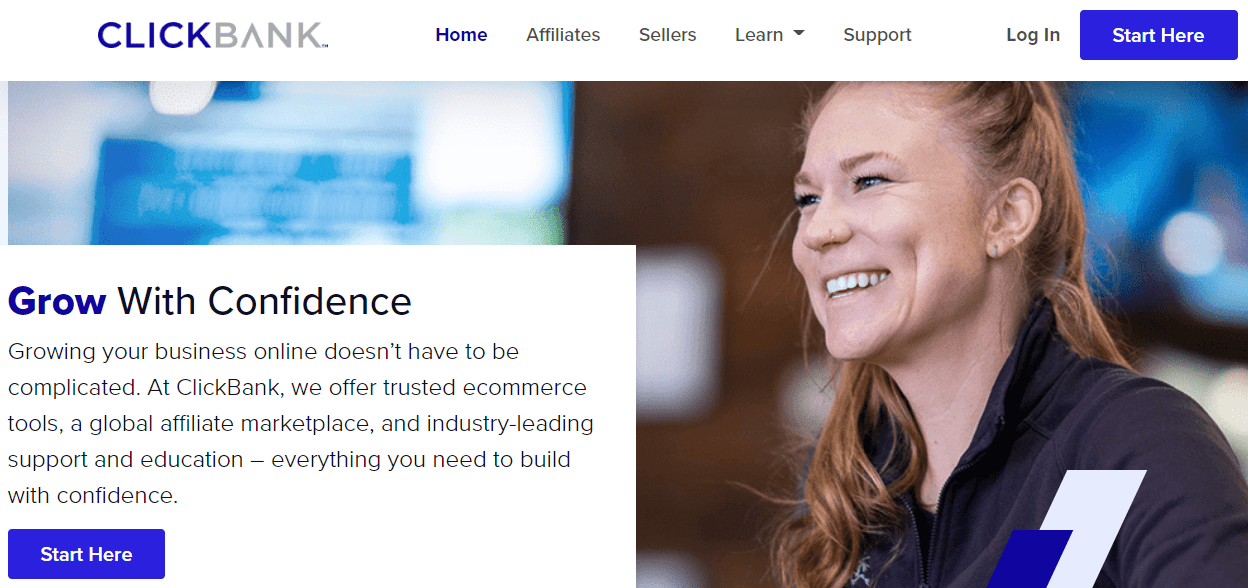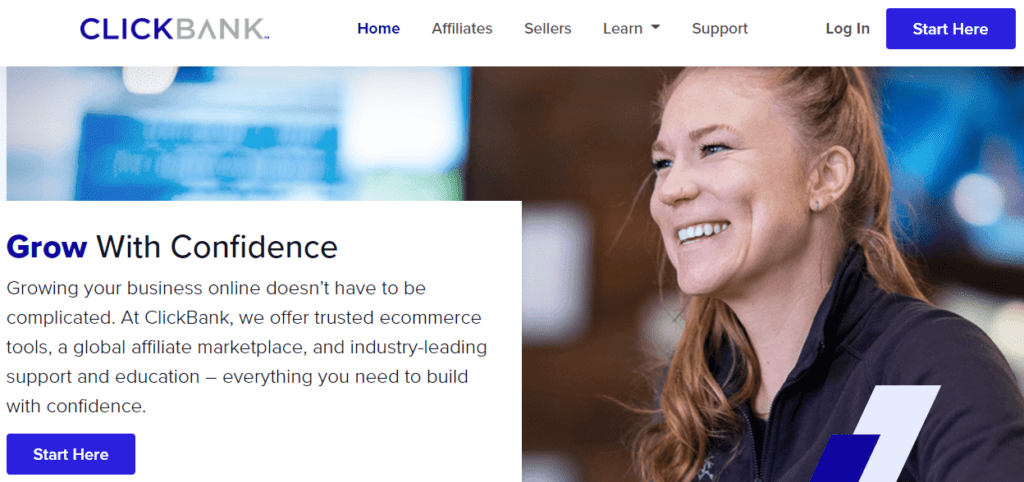 New affiliate associates cannot impress more prominent merchants and get connections quickly. So targeting small sellers and digital products will be a wise choice.
ClickBank thus serves as one of the best platforms for new marketers to have an entry-level experience in affiliate marketing. 
The platform hosts mainly small merchants selling digital products mostly. You can easily connect with these small merchants and generate links at the commissions offered. Initially, the payout may seem low, but sufficient to polish your skills and marketing strategies.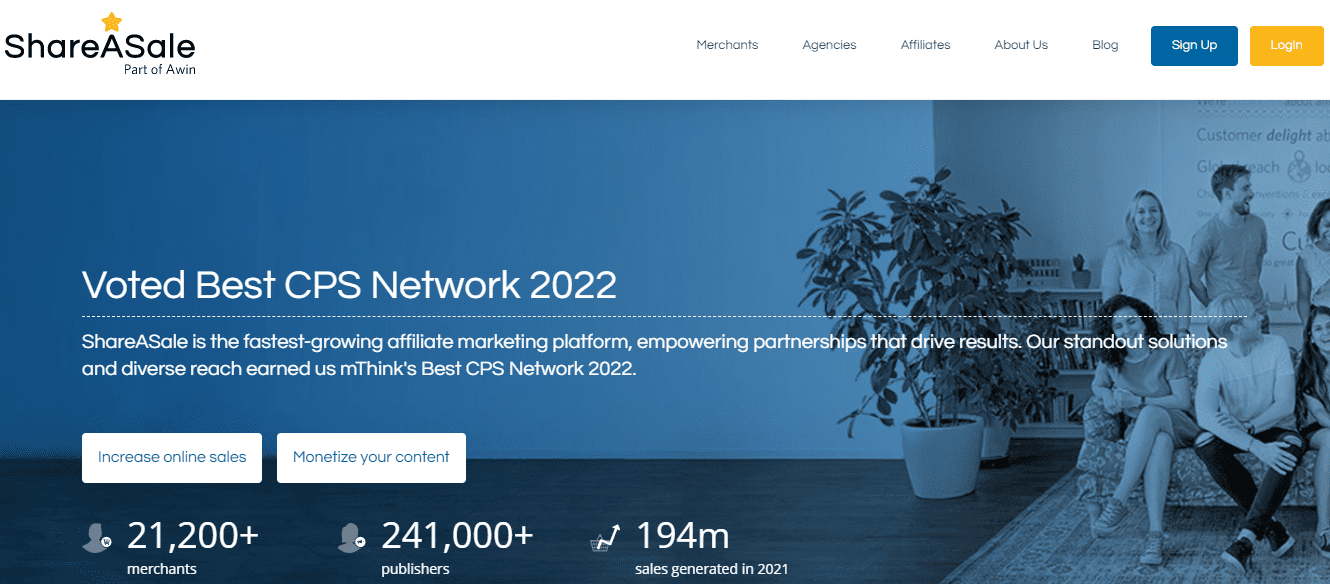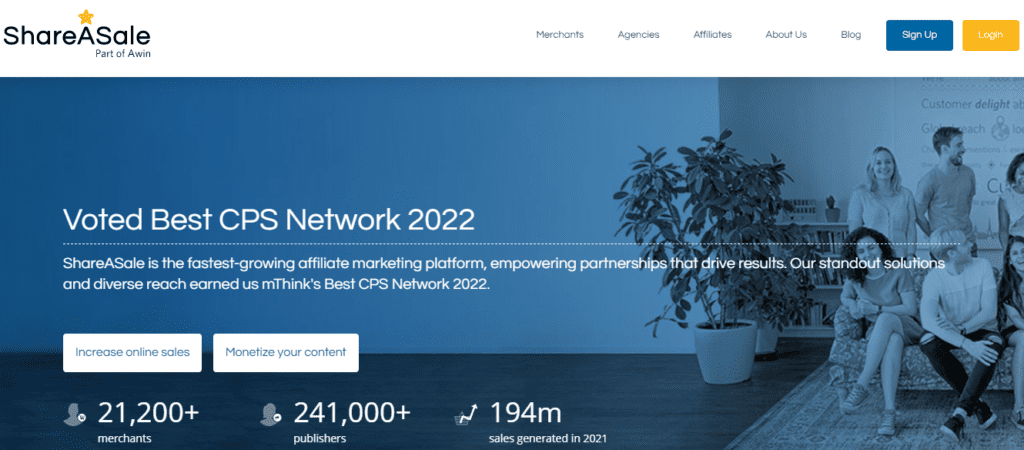 ShareASale is a platform for affiliate marketing that links merchants with affiliates. Affiliates can search for brands to partner with, representing over 39 consumer categories.
The platform offers real-time reporting and custom affiliate tools to promote partners uniquely. ShareASale has been around for nearly 20 years and is a reputable program.
Commission rates and affiliate deals are managed separately by each merchant. So you get a variety of options and products.
ShareASale has a massive network of trusted merchants and offers reasonable rates compared to Amazon or eBay.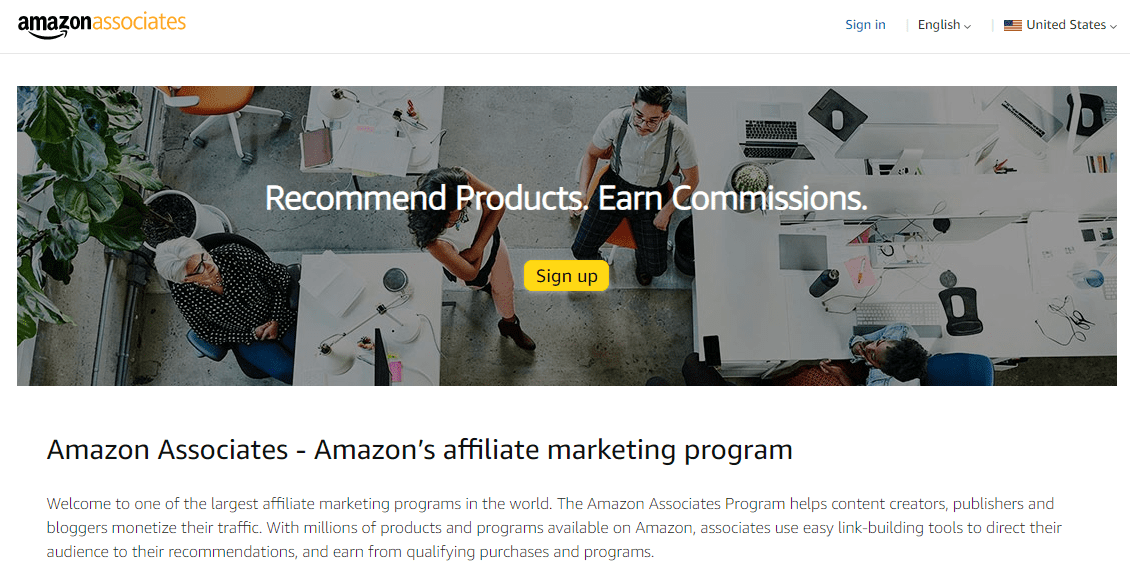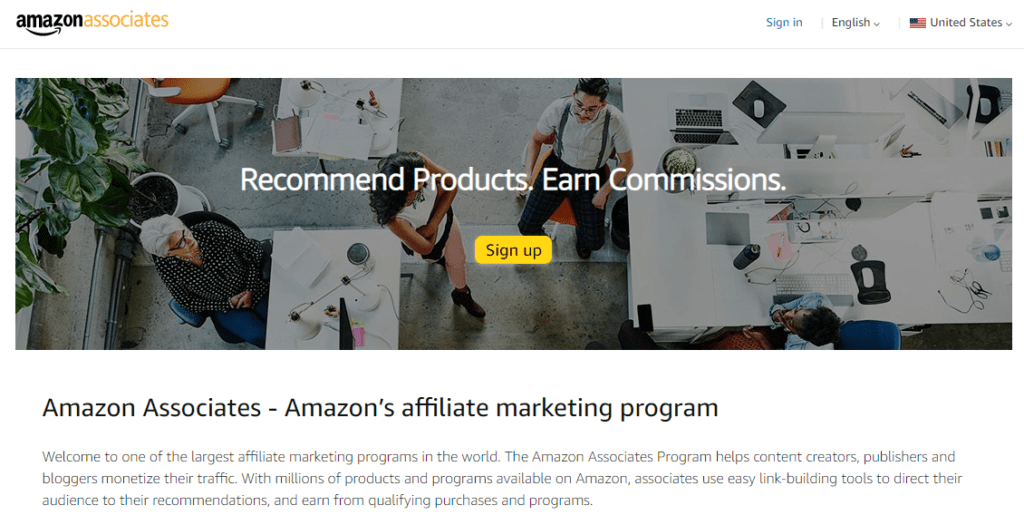 Being one of the most comprehensive product selling platforms, Amazon sells all kinds of products, thus giving more chances of sales to associates.
Suppose you can create authentic and unique content and is a passionate reviewer. You can refer to Amazon products and earn a commission on sales.
The best part about Amazon associates is that if a customer has landed on Amazon through your referral. Then no matter what they buy, you get the commission.
Requirements of an Amazon account are original content, ten posts initially, and at least three sales during 180 days.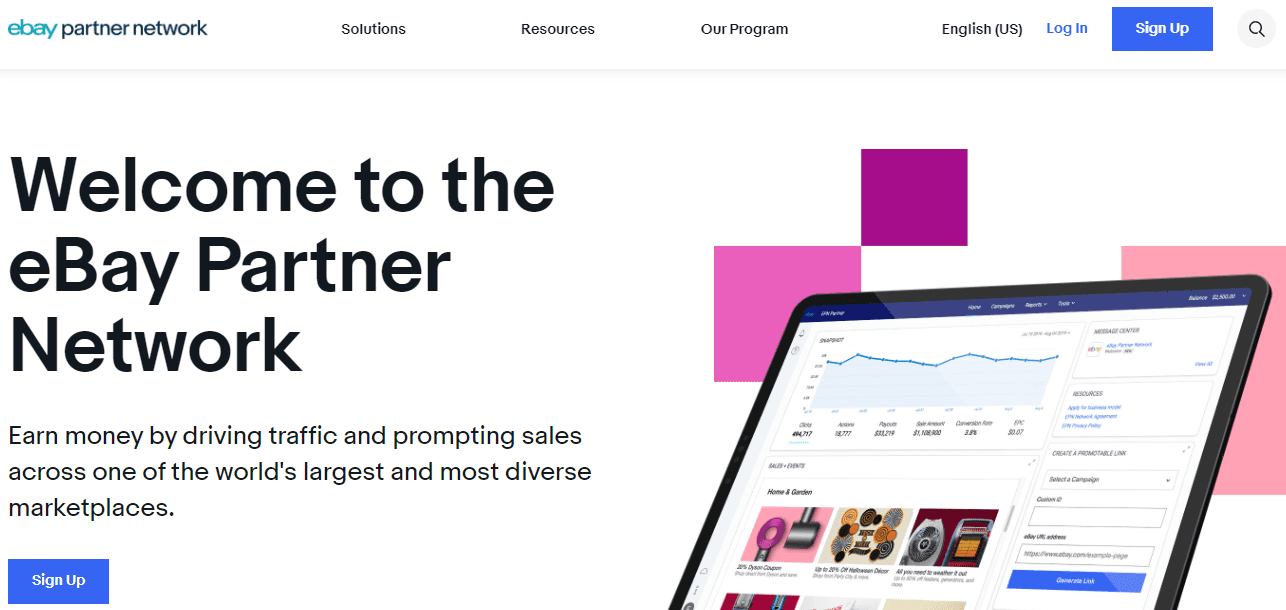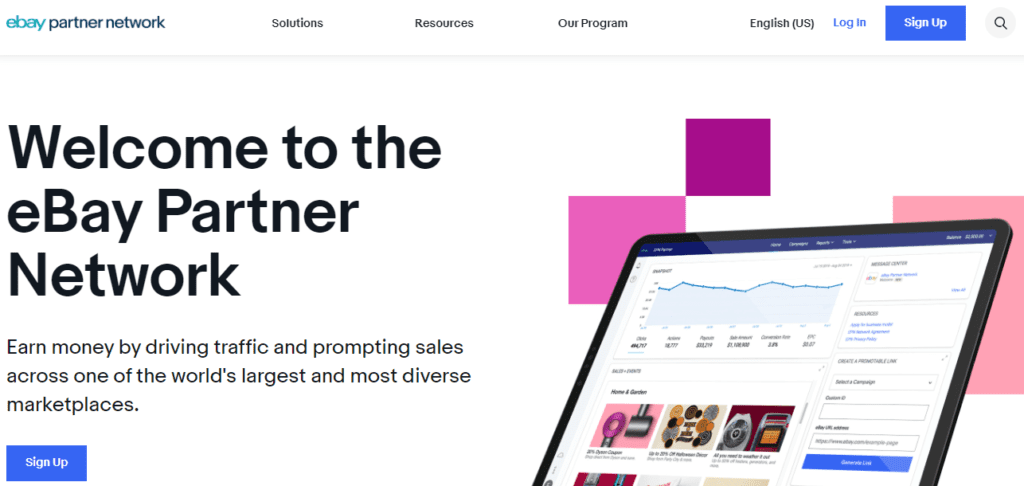 With its world's most extensive inventory, eBay is known to be another excellent platform for affiliate marketing.
It is said that almost 80 percent of the products on eBay listings are new, and thus associates can refer products through their sites to earn commission easily. 
One of the best features of eBay is that they self-host an affiliate program in which they provide you with tools, guidance, and resources to let them successfully refer and earn commission on sales.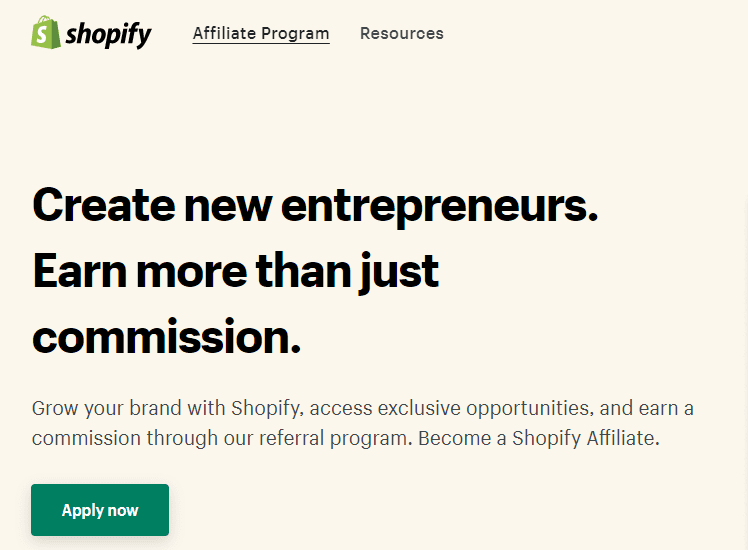 Shopify is known to all for its online selling app and marketing programs. Its affiliate app offers an excellent opportunity for affiliate marketers to drive traffic to the app and earn via sign-up and sales.
Also, these affiliate associates can get their affiliate marketing apps from Shopify for their affiliate startups.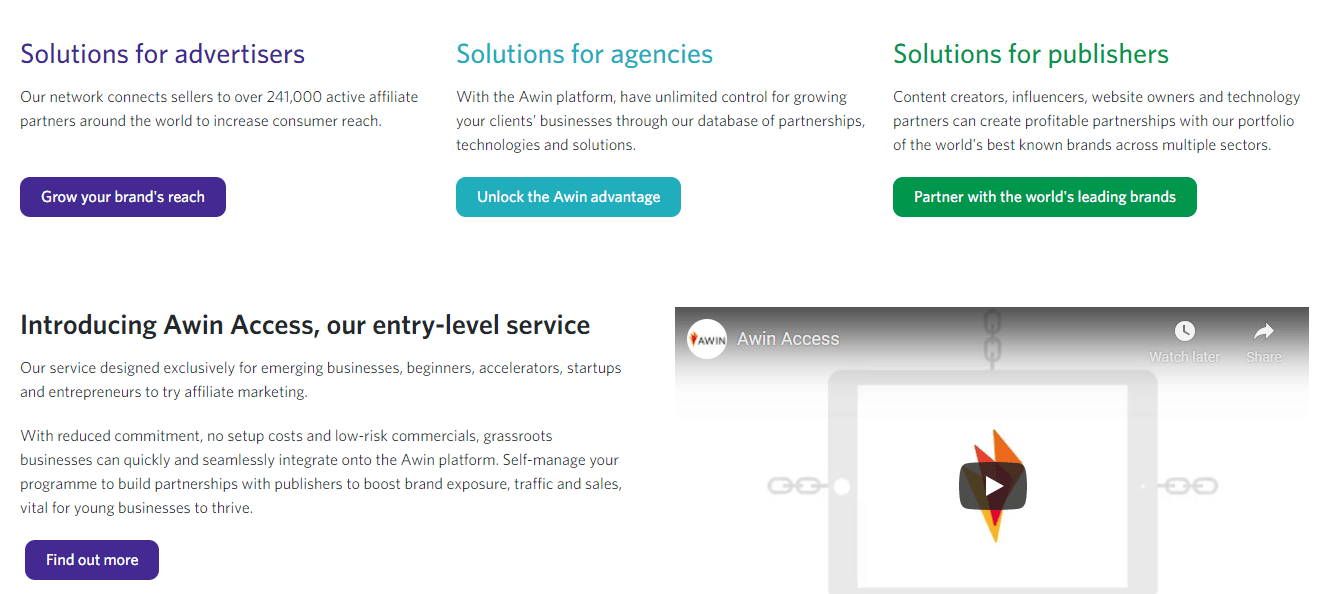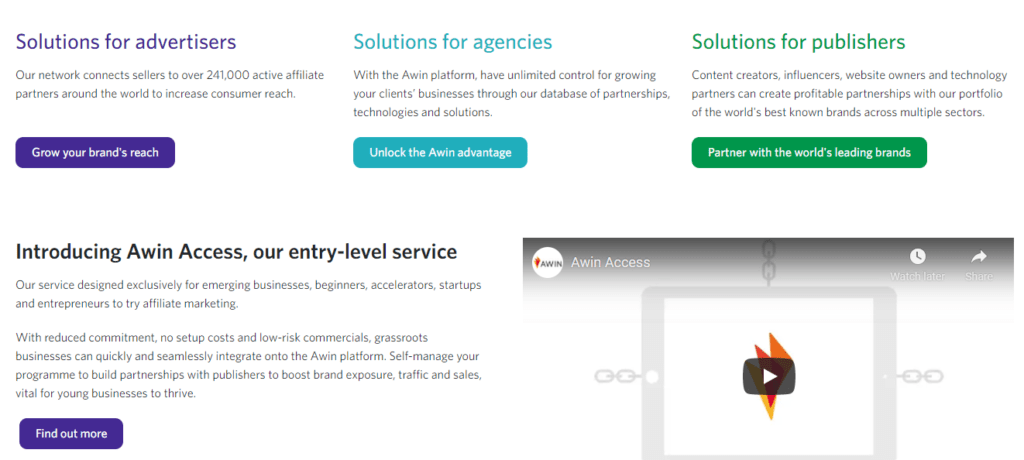 Hosting about 13000 big and small merchants worldwide, AWIN is another promising platform for beginner affiliate marketers to start their online earning journey.
From digital products to physical goods, the AWIN inventory is loaded. 
The platform is a subset of the original Affiliate window and acquires ShareAsales, the operations and dealing are still completely independent.
You must connect with each merchant separately to start marketing and generate referral links.


Like ShareAsale and AWIN, Commission Junction has a collection of big and small merchants offering different commission rates and products on a single platform.
The connecting process is similar, through a dashboard where you can generate links and monitor the sales separately for each merchant.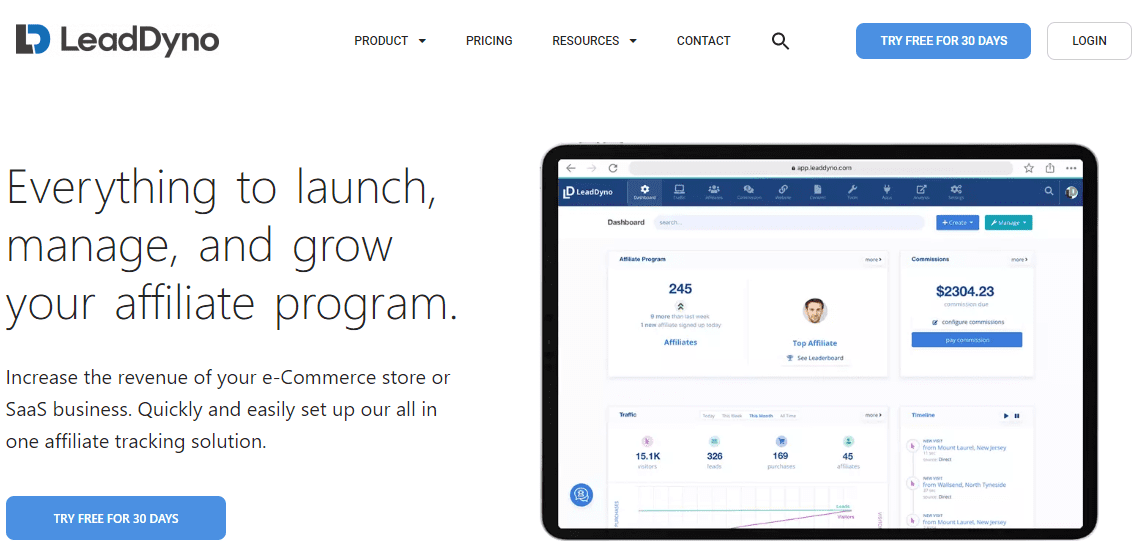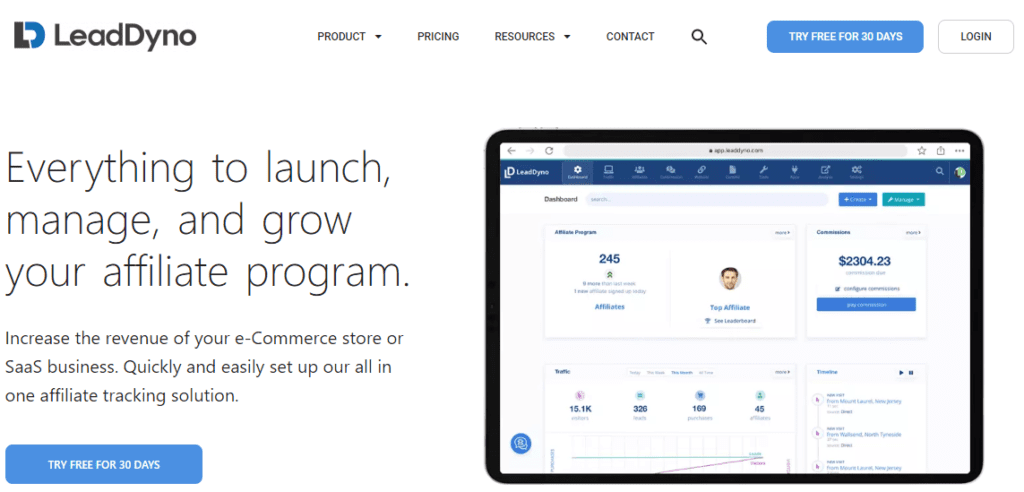 With over 1800 affiliate programs in 21 categories, Lead Dyno is a great platform to boost your commissions and affiliate marketing skills.
The platform provides a user-friendly affiliate marketing dashboard through which they can monitor and manage their links and statistics.
The dashboard is customized according to each partner and equipped with the tools and resources to market a store or products without hassle.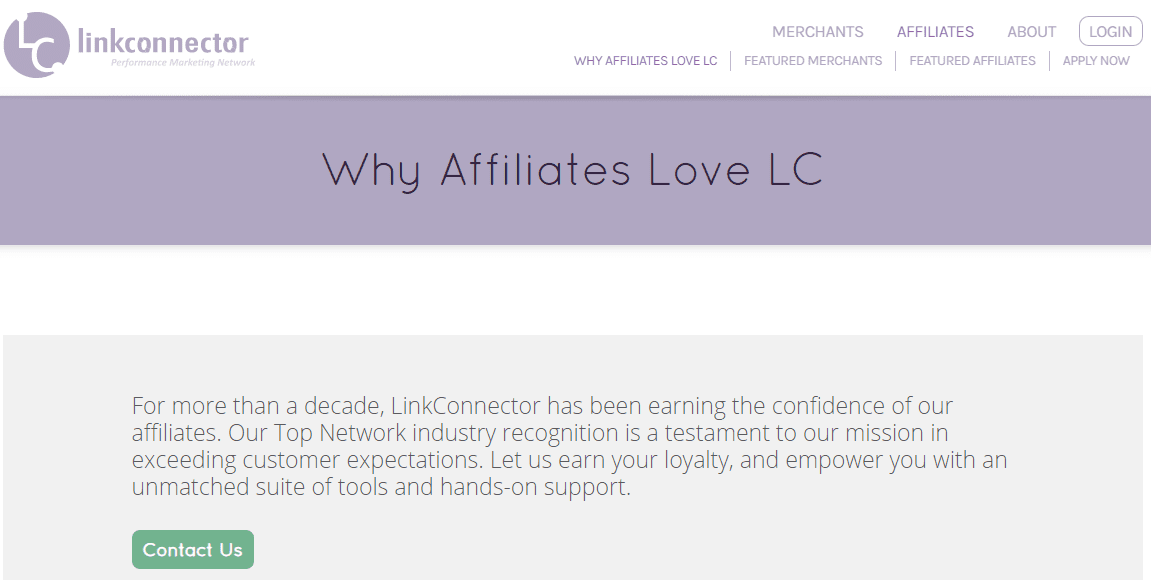 Linkconnector is suitable if you want an affiliate platform that offers commissions based on marketing and ad posting instead of after-sales.
Suppose you are a blogger or have sufficient website traffic. You can apply for an affiliate program, post their merchants' ads, and get a commission.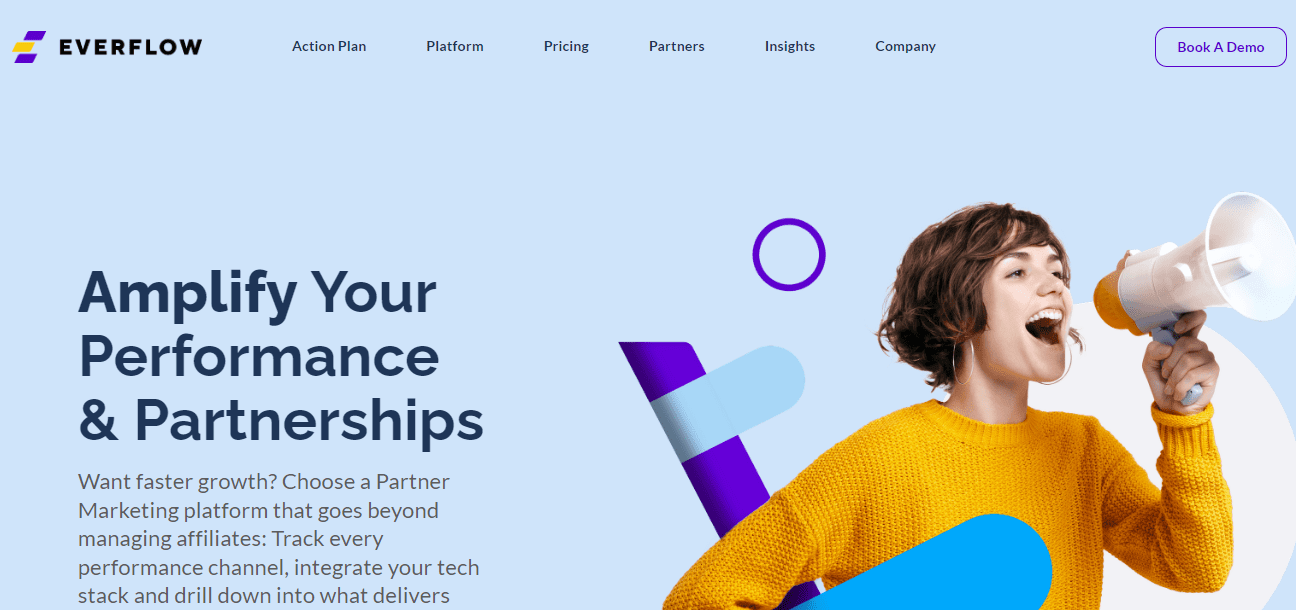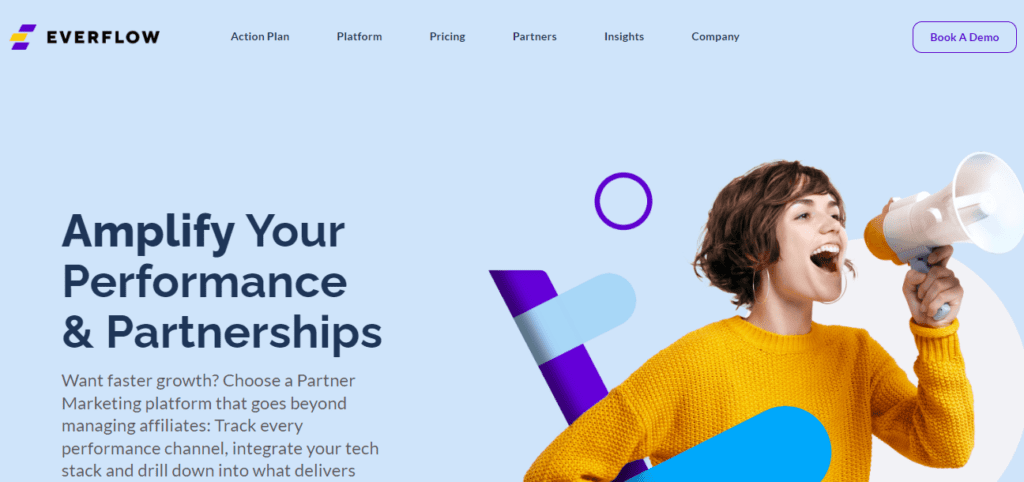 We offer a customized partnership program and direct linking feature to observe sales and revenue. Everflow is another effective affiliate marketing platform for beginners.
The platform is integrated, from Facebook ads to digital shopping carts. Also, there are coupon rewards and an instant tracking system so that no impression goes unnoticed from your referral links.
What are SaaS affiliate programs?
SaaS or Software as a Service program is a business model where users pay for a monthly or annual subscription.
Affiliate programs integrated with SaaS merchants get a commission based on subscriptions and are great earners.
The referral partner earns a share whenever the user renews their subscription. Or upgrades to a better program, thus getting continued payback from all its top links.
FAQ's                                     
1. How can I do affiliate marketing for free?
If you are short on budget, you can start affiliate marketing via social media posts by including links in your posts and comments.
Or you can market through YouTube. Also, there are platforms offering affiliate programs you can sign up for free and start earning.
2. Which is the best affiliate marketing software? 
Well, it depends on your niche and skills, but in general, ClickBank and Amazon Associates are the two most promising affiliate marketing software platforms.
3. Which is the best affiliate management software? 
To monitor and manage your affiliate marketing sales and statistics, IDevAffliate is a great software platform.
Conclusion
You can trust our selection process and apply the abovementioned strategies if you intend to start an affiliate marketing program. 
Here's all you need to know. Being your boss feels different. Taste the difference and thank us later.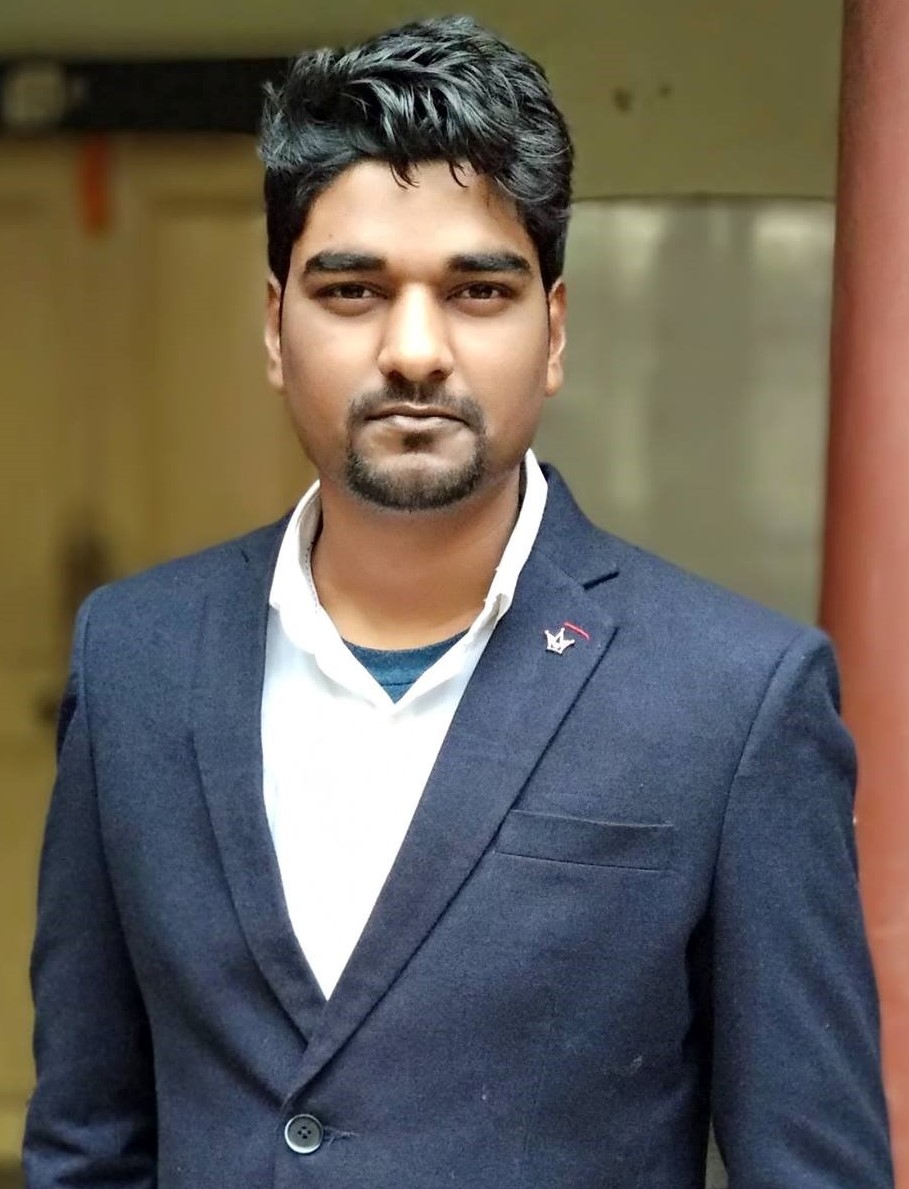 Vijay Kumar is a digital marketing expert and founder of TechZant.
He is passionate about helping businesses grow their online presence through SEO and data-driven strategies.