Introduction to YouTube ads
Do you want to promote your brand and grow your business? Then try YouTube ads, as they are the best options. YouTube ads help you to show your product and its use to people. Furthermore, it's a platform that provides you with different ways to grow your business.
The best part? You can select any advertisement according to your budget.
Your customers can reach your brand through YouTube advertisements. So, it is a golden chance for you to promote your business in minimal time. This guide will teach you about the different types of YouTube ads.
What are YouTube ads?
YouTube ads mean advertising something on YouTube, an online video-sharing platform. On YouTube, we promote the video content.
Furthermore, you can search for anything on YouTube by writing it in the search bar. Google owns YouTube. Hence, we can advertise on YouTube only through Google ads.
Companies utilize many videos ad formats through YouTube ads. They use it with the display campaigns.
Many companies have extended their online marketing strategies by availing of the opportunity of advertising on YouTube.
How to use YouTube video ads to grow your business?
YouTube is one of the top-ranking marketing platforms which is known everywhere. However, there are a lot of competitors on YouTube. Firstly, you might face hurdles when you are advertising on YouTube.
But once you get over it, YouTube will offer you different tools for marketing purposes. You cannot find these tools anywhere, and YouTube can only provide them.
Types of YouTube ads
The primary advertising format for YouTube is the True View ad. Now the question arises what the True View ads are? These ads solve your massive problems.
Before this ad, YouTubers did not have any method to control their advertisement experience.
YouTube aimed to present itself as a platform that has valuable advertisements. There is no use in the ads if someone feels it irritating and skips it. The brands advertising on YouTube pay if viewers watch the ad for 30 seconds.
Now we will discuss the types of YouTube ads:
1. Skippable In-stream Ads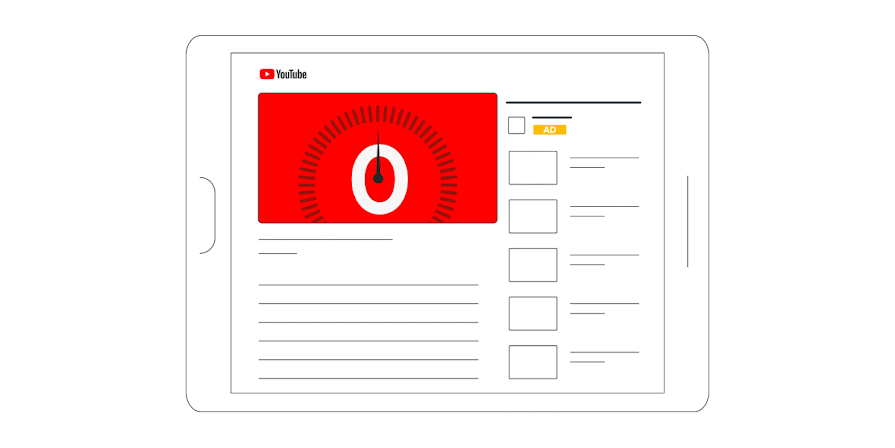 Skippable In-stream ads are the first variation of the True View ads. These ads are played for 6 to 12 seconds before starting your video, which you will watch on YouTube.
A countdown timer appears on the bottom side of the screen, and you can skip this ad after 6 seconds or 13 seconds. This ad is in a link to the website of brand. Once you click on the ad, you will reach the brand's website.
The most necessary part of this type of ad is that you can skip it after watching it for a few seconds. If you choose to ignore the ad, then the brand pays nothing for this advertisement.
It is because you do not watch their complete ad. If you watch the ad for 30 seconds, you will be counted in the list of viewers, and the brand will pay for it.
2. In-feed video Ads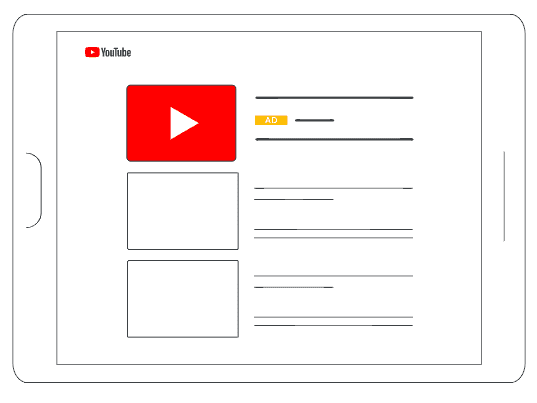 It is also a variation on True View ads like video discovery ads. These ads appear as an image thumbnail. Moreover, three to four lines of text are written on it. It is optional for the brands to promote their content.
Such type of ads appears on the top of your YouTube page. 
Whenever you search for something, this ad appears at the top of the list of videos. The brand has not had to pay anything unless and until someone interacts with the ad.
This type of YouTube advertisement is very beneficial for brands and marketers as well.
3. Non-Skippable In-stream Ads
For this ad, there are some rules on YouTube. These ads look like the Skippable ads, but you cannot skip them before 15 seconds. You must have to watch the ad for 15 seconds.
Brands have to pay for every thousand views on YouTube. So, it would be best if you used these ads when you wanted to enhance your reach. Note that these will be costly as compared to skippable in-stream ads.
4. Bumper Ads
There is something unique in this type of ad that makes it different from Non-Skippable In-stream Ads. Bumper Ads last for less than 6 seconds.
First, YouTube learns about your experiences and your searches on YouTube. After that, YouTube provides you with ads that are relevant to your inquiries. 
You will not skip their ads when they are of interest to your interest. You will not have to make long ads in this type of ad. Your brand can complete the ads in just five seconds.
This way, the viewers will not get frustrated by your brand's ads.
5. Masthead Ads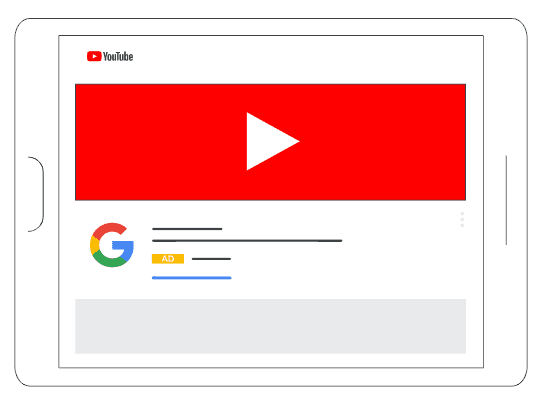 Masthead Ads are the ads that appear whenever you search for anything on YouTube. Brands dream about such ads that our brand appears on every search.
Brands have to pay 2 million for this ad every day. This type of ad is quite expensive than the other kinds of ads.
YouTube ad costs
As mentioned earlier that Google owns YouTube, and you can only advertise on YouTube by using Google ads. Bidding for ad displacement is involved in the cost of the YouTube advertisement.
We cannot calculate definitely that how much it costs for YouTube ads. It varies according to the type of ads.
A YouTube advertisement's average cost per view is almost $0.01 to $0.03. Moreover, the views generated by you will be included in the total viewers of the ad.
On every one lac views, you will earn 2000 dollars. This cost is the average cost of reaching 100,000 viewers.
Step-by-step process to create YouTube ads.
There are a few steps that you have to follow to create an ad on YouTube. First of all, make it clear that you are going to work on conversion, consideration, or whether you are working on awareness.
This selection will impact the format you select for the bidding strategy. So, let's put a sight at these steps.
1. Creation of a new campaign
Startup by opening your Google ads Manager and selecting a new campaign. After choosing the new campaign, create a campaign without the guidance of the goal.


After that, select a video for the type of your campaign.
2. Choose the sub-type of your campaign
Select an appropriate option that is based on the goal of your ad and your objective of the ad. It also depends on the format of the ads. If you are not sure enough about the purpose of the ad, then you can make it a custom video campaign for now.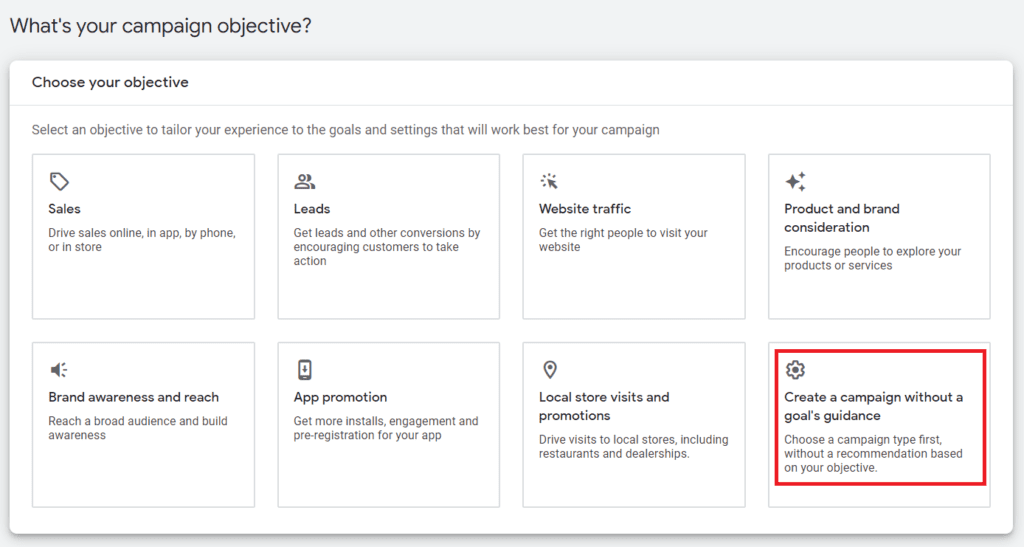 You have the option to change it later.
3. Set the strategy of your bid
After selecting the ad's subtype, you have only one or two bidding options. The bid options can cost per view, or they can also cost per thousand impressions.


If you think bidding on Google is complex, you can also bid on YouTube. However, the requirements for YouTube bidding and Google bidding are different.
4. Select your network
If you don't want any search partners, you can deselect the option for video partners. It depends on whether you want to have partners or not.


If you have a specific campaign subtype, you cannot deselect any of these options.
5. Select your content exclusions
There is a standard inventory for the advertisers. However, you can choose the option for the limited stock also. In this way, you can serve ads for potentially sensitive content.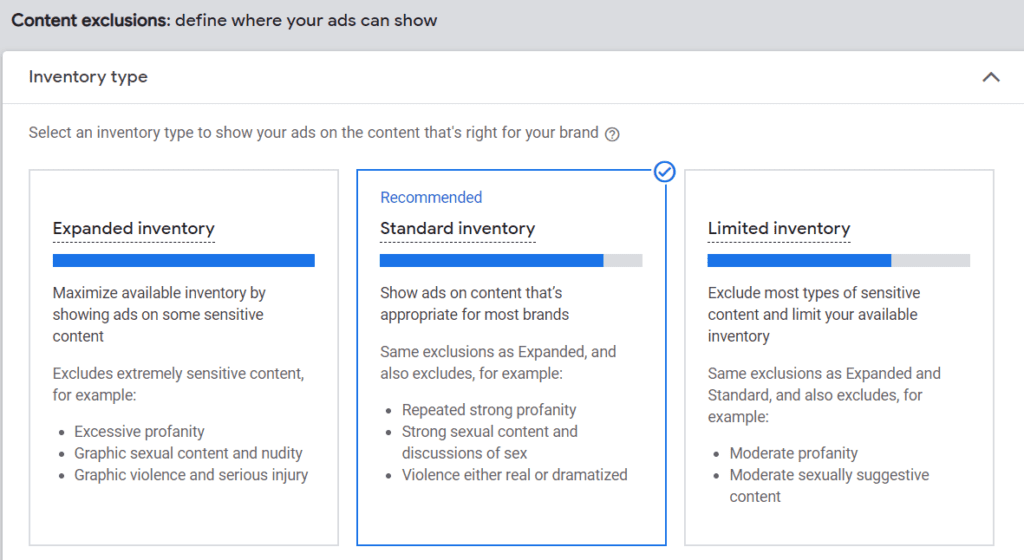 Moreover, you can also select the expanded inventory. It is for the additional placements at a lower price. It can happen when the competition is relatively low.
6. Add the related videos
Never overlook this part while creating an ad. First, you must have to add the related videos. In this way, the engagement of people in your ad will be increased.


Also, there are additional settings, and you will find an ad scheduling option in the other settings.
7. Set your target
The advertisements can fleet the target options in the Google ads. Also, YouTube campaigns give this opportunity. There is a wide range of contextual possibilities as well.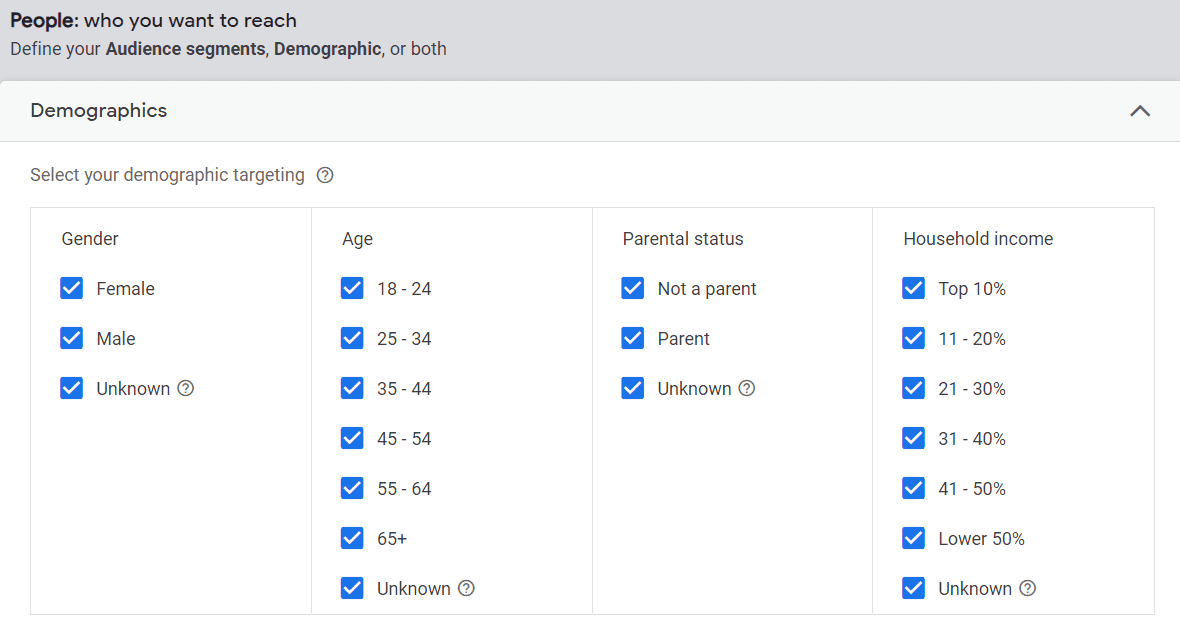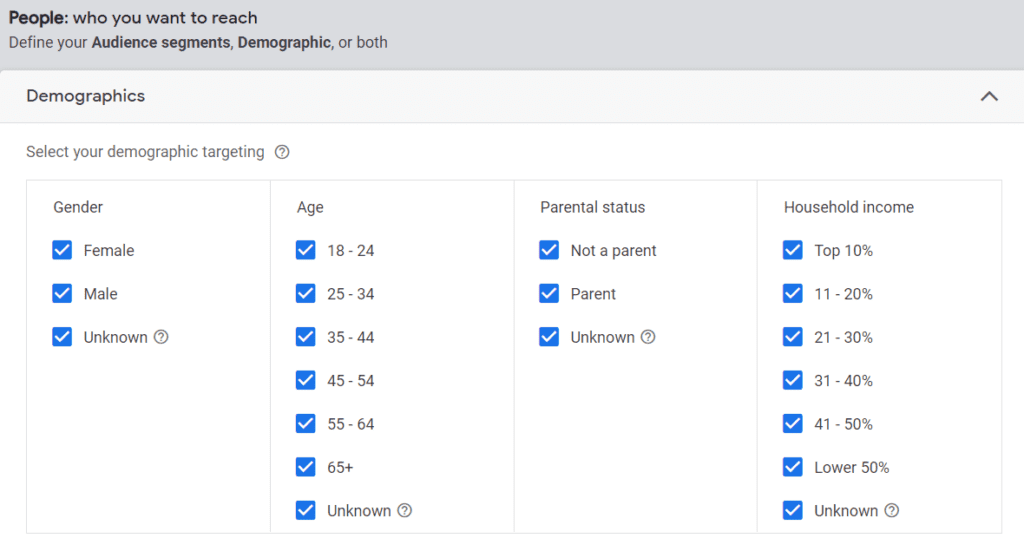 Every type of person is available for you as an audience. You have to note the two things while targeting your campaign. These two things are people and content.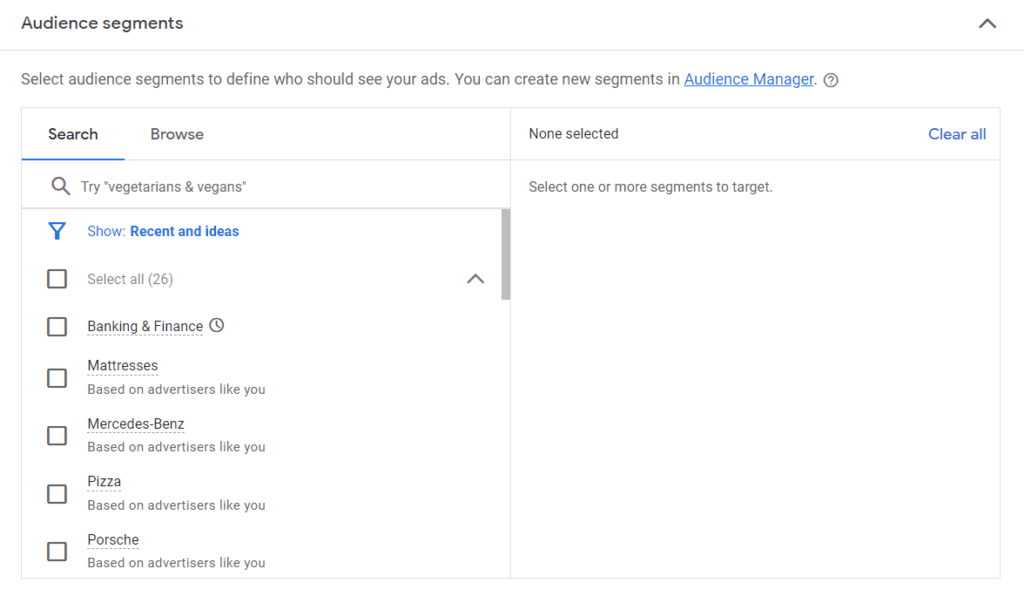 8. Create your ad
After completing all these steps, it is time to create your ad. So, upload the video you want to use for the advertisement on YouTube.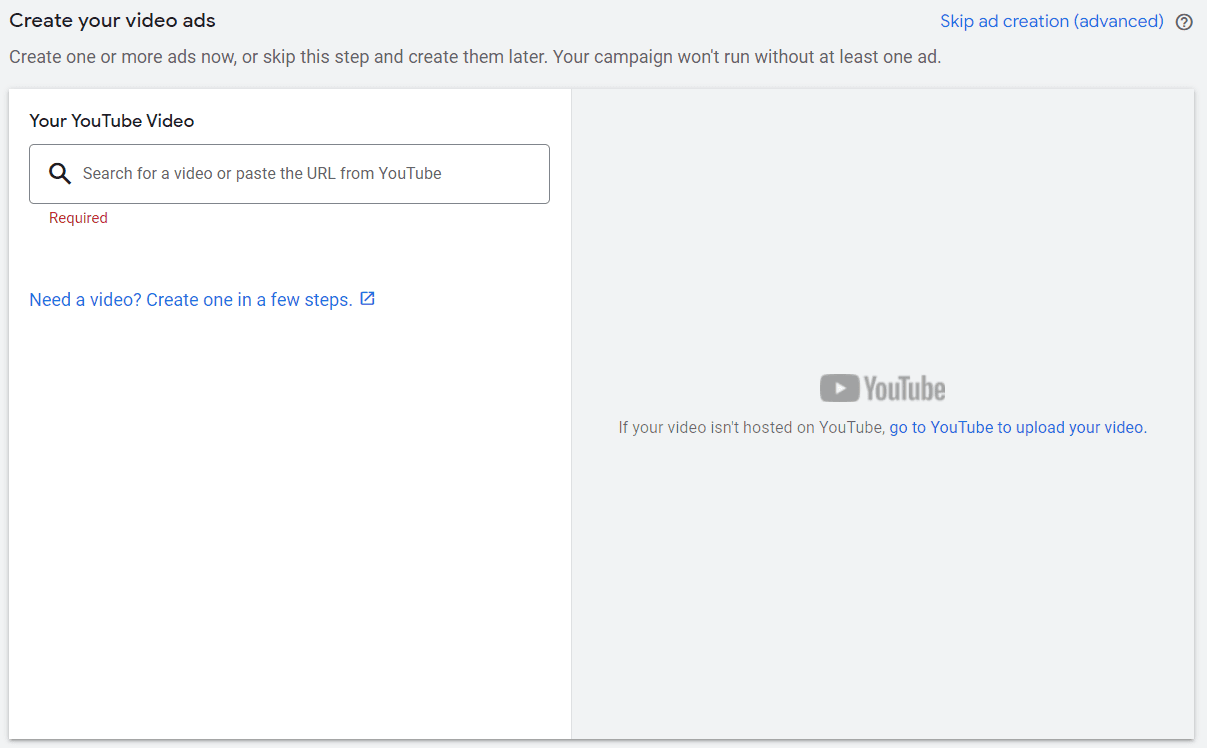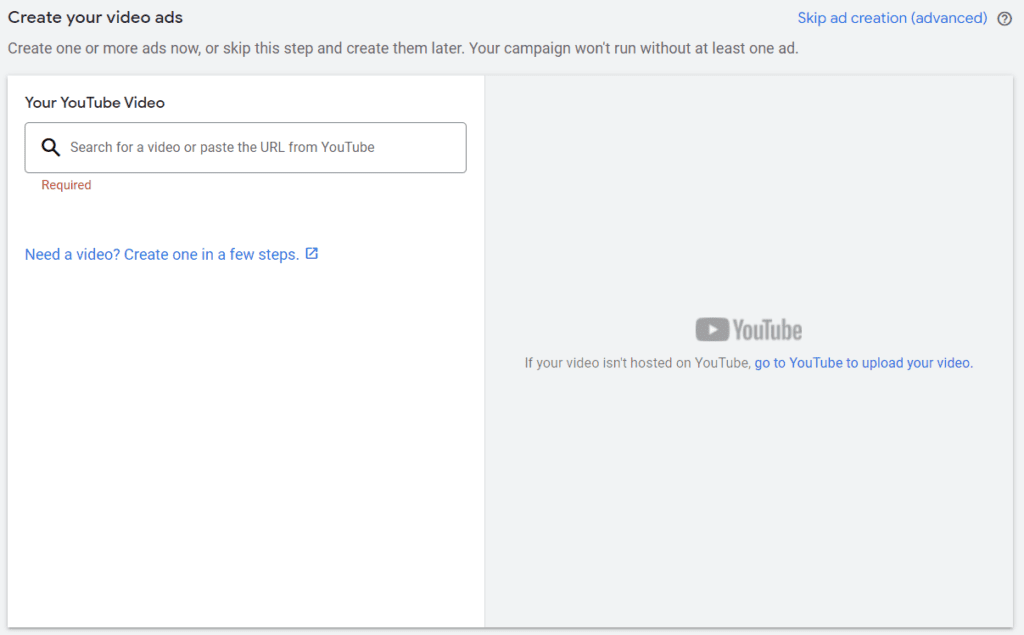 9. Set your bid
After creating the ad, set a bid, and you are ready to launch. The initial CPV bid is almost $0.05 to $0.10.


Custom thumbnail in creating YouTube ads
When creating a YouTube ad, you must add a custom thumbnail to your video. The attractive thumbnails grab the attention of the viewers. Therefore, make your thumbnail highly catchy and attractive.  
The uniqueness of the thumbnail will let the viewer click on that video. After that, they will watch your video to learn about its content.
The size of the custom thumbnail will be 1280×720. You can use Photoshop or Tube Shift to make a thumbnail.
Add the End Screen
The end screen in the YouTube ad is a feature of YouTube and appears in the last video for almost 5 to 20 seconds maximum. It can also promote external websites, playlists, and promotion videos.
The end screen is important because it helps you get more views and subscribers for every video you upload on YouTube.
In addition, you can suggest another video at the end of your video, and all this will appear on the end screen.
Now it is up to you what you want to display on your end screen.
YouTube allows you to add the following things:
Playlist

Subscriber button

Channel

Link
Use YouTube cards to drive sales
Annotations can replace YouTube cards. The feature permits marketers to add a call to action to the video. But now, YouTube cards are used instead of annotations due to some disadvantages.
You can interact with the videos through YouTube cards, which are compatible with mobiles and desktop devices. They help you to increase conversions.
You can use the YouTube cards through the following:
Merchandise

Fundraising

Video playlists

Channel

Fan funding

Associated websites
Within a video, a video creator can use up to five YouTube cards. Different types of cards can be mixed up and matched as well. It all happens according to the purpose of the video and the length of the video. 
YouTube cards minimize the obstructiveness of the overlaying call-to-action videos, which is beneficial for the publishers. In addition, mobile users can also interact with minimal layouts.
How to track YouTube ads performance?
Tracking ads performance means collecting data about the insights on your advertisement and learning about the pay-per-click on your advertising.
For example, you can follow the performance of your ads in the following ways.
Firstly, you can use the UTM parameter to track the ad performance. Through this method, you can keep a record of the clicks on your URL. It is best for the campaign, which works on the pay-per-click rule.

Secondly, you can also track the pixel to monitor the performance of your ads. It collects the comprehensive data of the user.

Cookies can also be used to track ad performance. You will know about the user's interest by using the cookie methods.

Double-click ad tracking is another way to track the performance of the ads.
Conclusion to YouTube ads
In short, if you want to grow your business, YouTube ads will significantly help you. Nowadays, everyone uses it, with almost 2 billion monthly active users.
So, YouTube ads can help to grow your brand by leaps and bounds. But, other than that, it is a better option for advertisement than shouting on the rooftops for your product.