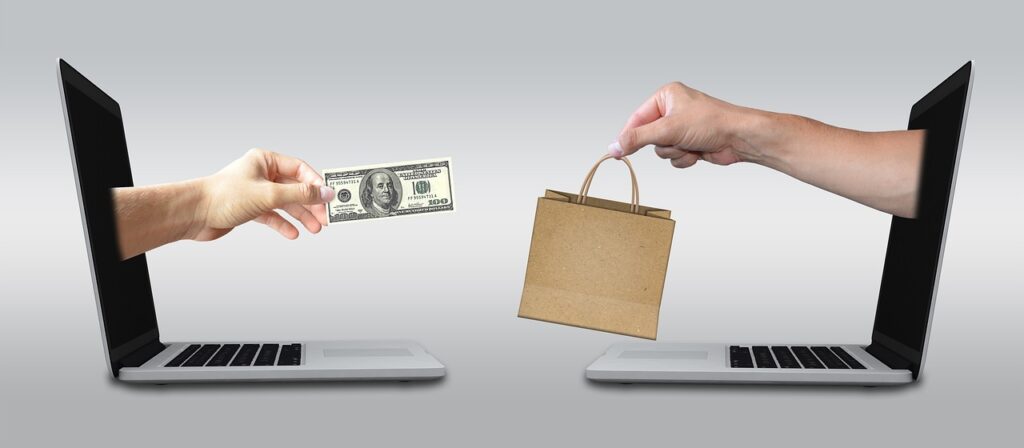 Introduction
Have you ever wondered how your eCommerce website ranks in search engines? If not, then reading this guide will help. With the right SEO tactics, you can ensure that visitors coming to your site can quickly and easily find what people are searching for. Need guidance? Here we have unveiled the SEO for Ecommerce websites and show you how to rank your site higher on search engine results in pages.
What is SEO?
SEO is optimizing a website for search engines to make it more visible to potential customers. As a result, you can improve the website's rank in Search Engine Results Pages (SERPs), which gives your site an advantage over its competitors.
Several ways to improve your site's rank include optimizing content, linking to relevant websites, and creating quality backlinks.
Once you have implemented these measures, monitoring your website's progress is essential to ensure you still rank high.
Many resources are available online to improve your website's SEO ranking. However, consulting with professional eCommerce SEO agencies is essential to get the most from your optimization efforts.
The Basics of SEO for E-commerce
If you run an eCommerce website, your business relies on Search Engine Optimization (SEO) to rank higher in search results.
As a result, your customers will find you faster and with less effort if your website is well-ranked. But how do you rank higher?
There are four fundamental elements to SEO for Ecommerce: site architecture, on-page optimization, backlinking, and link building.
The first step in SEO for Ecommerce is optimizing your site architecture. It includes creating a well-organized and search engine-friendly website.
Besides, optimizing your site architecture ensures each page is optimized for a specific search engine. For example, if you sell clothes, ensure all your pages focus on clothing, not general sales or product information.
Another vital aspect of site architecture is creating a navigational structure that is easy to follow. For example, ensure all your pages have clearly labeled headings and links to other relevant pages.
Next, you need to optimize your website for on-page optimization. It includes ensuring your website is easy to navigate, and all content is formatted correctly.
A great way to improve on-page optimization is by using keyword-rich titles and Meta descriptions. Ensure all your text is relevant to the commercial keyword intent you are targeting and is keyword dense.
Also, ensure you include alt tags and image optimization for SEO. And lastly, make sure you have optimized your URL structure. A well-optimized URL will help your website rank higher in search results.
Backlinking involves linking your website to other websites relevant to your target market.
You can do this by networking with other business owners in your industry. You can improve your website's search engine rankings and increase traffic by linking to them.
Meanwhile, we can't overlook the importance of link building, which involves strategically placing links on relevant websites.
To do that, you can participate in online communities and forums related to your industry. In addition, building relationships with other business owners can help boost your site's search engine and Google rankings.
Link building is essential to optimizing your website for SEO. It would help to build links from high-quality websites related to your target market.
Factors that Influence SEO for E-commerce
SEO is a common practice used to improve the ranking of an online website. When done correctly, SEO can help your business attract more web traffic and customers.
This guide will cover some key factors that influence SEO for E-commerce websites.
The title tag is one of the essential factors when optimizing your eCommerce website for SEO. The title tag captures the user's attention and appears at the top of the page.
A reasonable title tag will include keywords that are relevant to your product or service, as well as your target audience. It is also essential to use keywords throughout your website, including in the header, footer, and content.
The description Meta tag is another important factor when optimizing your eCommerce website for SEO. The description Meta tag is a text box next to your site's title.
It includes essential information about your sites, such as the target audience and topics covered. It would help if you also had keyword-rich descriptions in this text box so that users who search for related terms will see your site as a potential result.
How to Implement SEO for E-commerce?
So you've got an eCommerce website, wondering how to rank it higher in Search Engine Results Pages (SERPs). SEO for eCommerce can be daunting, but you can see your business grow with a little effort.
1. Build an optimized website
A great way to improve your ranking is by building an optimized website. It means creating and using HTML5, CSS3, and JavaScript code to make your site look better and perform faster.
In addition, use valid tags and avoid duplicate content, which will help improve your site's indexing and ranking.
2. Optimize images
Images are another critical factor when it comes to SEO for eCommerce websites. Make sure your images are high-quality and optimized for search engine visibility.
Use keywords in captions and optimize product names, if possible.
3. Write effective content
Providing quality and relevant content is highly important. Your site should include at least one article per month, and ensure all your content is well-written and easy to understand.
Use keywords throughout your text, and ensure your site's navigation is clear and straightforward.
If you want to improve your eCommerce SEO, start using the tips above. Then, with little effort, you can see your business grow and reach new heights in the search engine results pages.
How to Rank Your E-commerce Website Higher?
The days of simply uploading your eCommerce website to Google and hoping for the best are gone. Instead, in today's competitive eCommerce marketplace, ranking higher on search engines is essential to attracting more customers and keeping them.
Track us below to learn valuable tips to improve the ranking of your e-commerce website!
1. Make Sure Your E-commerce Site is Optimized for SEO
First and foremost, make sure your eCommerce site is SEO-friendly. It means optimized for keywords, title tags, images, and other elements that help to attract people searching for related information.
It includes setting up your site to use keywords throughout the content, including the titles of your posts and products and the metadata of your HTML files.
Once your site is optimized, keep it that way by regularly monitoring search engine algorithms and making necessary adjustments.
Don't rely solely on search engine rankings to determine your eCommerce site's success – keep track of other measures, such as traffic and conversion rates too!
2. Focus on Traffic Generation Methods Other than Google Ads
One common mistake eCommerce site owners make is relying solely on Google Ads to generate traffic. While this is an effective traffic generation method, it's not the only one and not the best.
You can use other traffic generation methods: paid search (through Google Ads or Microsoft Ads), social media marketing, email marketing, and even viral marketing campaigns.
3. Make Sure Your E-commerce Site is Mobile-Friendly
Mobile devices are becoming increasingly popular, so more people browse eCommerce sites on their phones. Use responsive design, and ensure all content is easily accessible and legible on a small screen.
4. Consider Using Social Media Marketing to Reach More Customers
Social media is an effective way to reach a wider audience and promote your eCommerce site. Use social media platforms like Facebook, Twitter, and LinkedIn to promote your site and attract new customers.
5. Create Eye-catching Graphics that Capture the Attention
Graphics play an important role in attracting attention to your eCommerce site. Make sure your pictures are eye-catching and help capture potential customers' attention.
The Best SEO Techniques for E-commerce Sites
If you own an online store, you know that ranking well in search engine results pages (SERPs) is essential.
SEO is not a one-time process. It's a continuous practice, and you must implement it regularly to keep your website ranking higher in search engines.
It isn't just crucial for attracting new customers; it's also critical to keep your existing customers. So what are the best SEO techniques for eCommerce sites? Here are six tips:
1. Content Marketing
The first thing you could do to improve your website's SEO is to generate quality content. This content should focus on your target audience and brand awareness. You can also use your content to drive traffic to your website.
Quality content is the key to ranking well on search engine results pages. It means writing well-formatted, keyword-rich articles that include images and videos.
In addition, make sure your website has helpful resources such as FAQs and product descriptions.
2. Keyword Research
Another important tactic for optimizing your website for SEO is keyword research. You need to identify the most relevant keywords to your business and target them with your content marketing and SEO efforts.
Keyword research can also help you determine which keywords drive traffic to competitors' websites.
3. Target Keywords and Phrases
Firstly, you need to know which keywords and phrases your target audience is looking for. It can be determined by conducting market research, observing your competition, or using a Google AdWords Keyword Planner tool.
After having the list of target keywords, you need to find websites that have ranked for those terms. Use a tool like the Google Search Console to do this.
Once you have a list of relevant sites, research their content and see which keywords they've prominently used (and ranked for). Then, duplicate their strategies by implementing these keywords into your content.
4. Optimize Your Website for Search Engine Indexation
Your website needs to be indexable by Google and other major search engines. That means that it needs to have correct grammar, correct spelling, and proper formatting.
It's also essential to ensure your website is responsive – meaning it looks good on all devices, including smartphones and tablets.
5. Promote Your Website through Paid Advertising and Social Media Marketing
Paid advertising and social media marketing are powerful ways to reach potential customers and promote your website.
You can also do advertising with Google Ads or other paid advertising platforms. In contrast, you can do social media marketing through sites like Facebook and Twitter.
Things to avoid when ranking your eCommerce website
Besides, you don't want to rank for irrelevant keywords to your products or services and don't want to spam Google with irrelevant or duplicate content.
1. Avoid Using Keywords that are Not Relevant to Your Products or Services
You're likely to waste your time and effort when you rank for keywords that aren't relevant to your products or services.
For example, if you sell clothes, don't try to rank for keywords like "online shopping," "shopping online," or "best online shopping." These keywords are too general and will not lead any meaningful traffic your way.
Instead, focus on keywords that are specifically related to what you sell.
For example, if you sell T-shirts, try ranking for terms like "men's T-shirts," "women's T-shirts," "boy's T-shirts," and so on.
This approach will give you better results because Google is more likely to show your page in search results for people looking for T-shirts.
2. Don't Try to Rank for Duplicate content
Another mistake you should avoid is ranking for content already ranking for other keywords. It means you'll be wasting your time and energy trying to rank for content already being noticed and indexed by Google.
Be specific and create content to help people seeking information about your products and services. In addition, it will help you rank higher in SEO for eCommerce product pages, which is what you want.
3. Avoid Spamming Google with Unnecessary or Duplicate Content
Finally, don't spam Google with irrelevant or duplicate content. It includes writing the same articles and posting identical pictures, videos, and other types of content.
If you do this, you'll likely get penalized by Google, lowering the search engine page ranking.
Conclusion
Suppose you're an entrepreneur with an eCommerce business. You know that ranking your website higher in search engine results is essential for growth. 
Sure, other factors must be considered (like creating a great product and marketing it effectively). However, if your site isn't showing up on the first page of Google or Yahoo when people type "your brand name + eCommerce," chances are you're not making enough money from your sales. 
Fortunately, the abovementioned tips will help you to improve your website's ranking and make more money from your online store. Read on for some tips on SEO for eCommerce businesses!
More Resources:

Vijay Kumar is a digital marketing expert and founder of TechZant.
He is passionate about helping businesses grow their online presence through SEO and data-driven strategies.