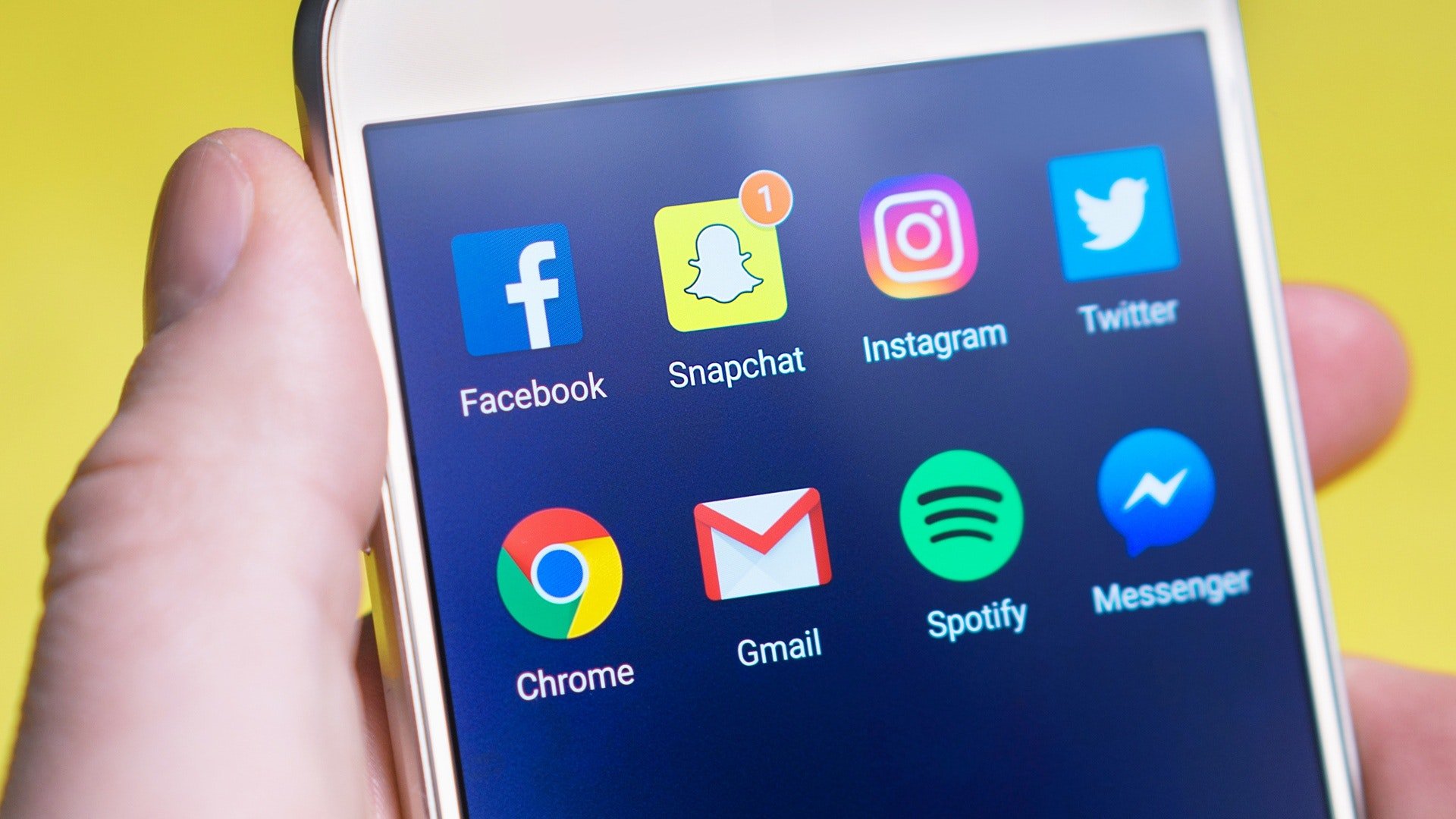 Introduction
To reach a potential customer for your business social media marketing is a possible way that also helps for leads and sales. Online marketers focus on social media to engage with their prospects.
It is easy to connect with and available throughout the world. Social media marketing uses different methods as compared to other digital marketing techniques.
Most businesses recommend using the social platform because it has a huge audience base which brings the opportunity to make new consumers.
The promotion spread quickly and become engaging to different users around the world and the connection of people helps in the brand awareness.
But, how to use it as a marketing tool for your business, and what are the smart ways to grow your business through social media? Today, we will know about social media marketing which can be used in your business.
What is social media marketing?
Social media marketing is a form of digital marketing strategy that involves creating and sharing content on social media platforms. It drives engagement and creates brand awareness among the users.
The contents can be a post, image, video, or promotion campaign that helps prove the information about the promoted businesses or products. And it can take the help of paid social media advertisements.
If we compare it with another form of marketing style, then we can see that it only takes the help of social platforms and is dependent on the users of social networks.
Other marketing methods are targeted to any people and do not dependent on only one medium.
Why social media marketing for the business?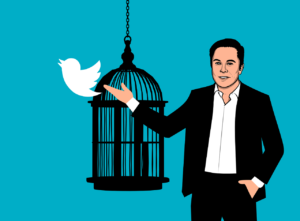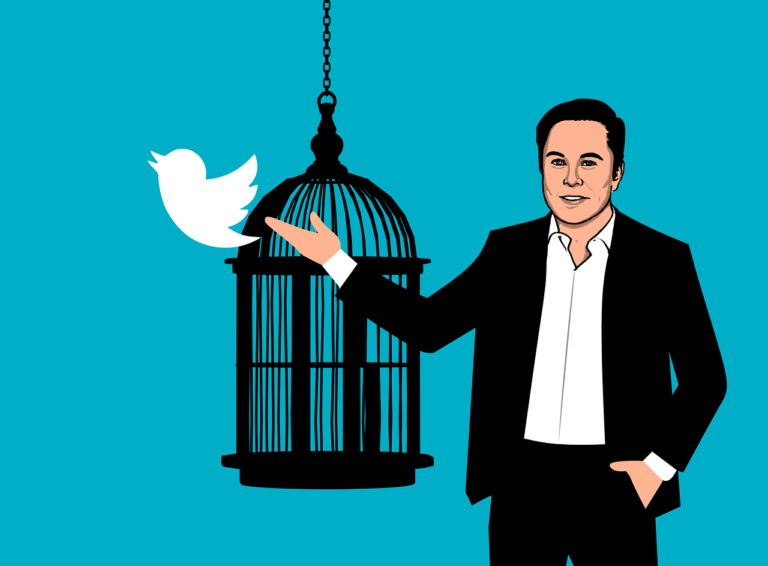 Social media platforms are not so old platforms and it merely been presented on the internet for the last two decades. It becomes famous because it helps to connect people around the world.
It is a place where people engage, chat, share, watch and entertain but, it's not only a platform for enjoyment rather it is the best place for marketing.
Any business needs people's support to grow and social media provides a lot of engaging people around the world.
Businesses see a lot of changes and they see the vast popularity of the internet and the platforms ruling the internet.
They want more targeted customers to increase their sales and revenue. It provides a place where they can engage with their consumers apart from only selling. The businesses that focus on only selling can't survive more.
To provide real value and support to their customers, businesses started considering social platforms in their accounts.
How to get started with social media marketing?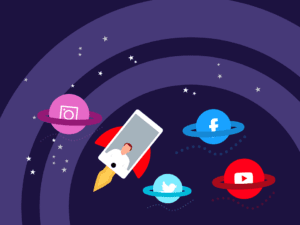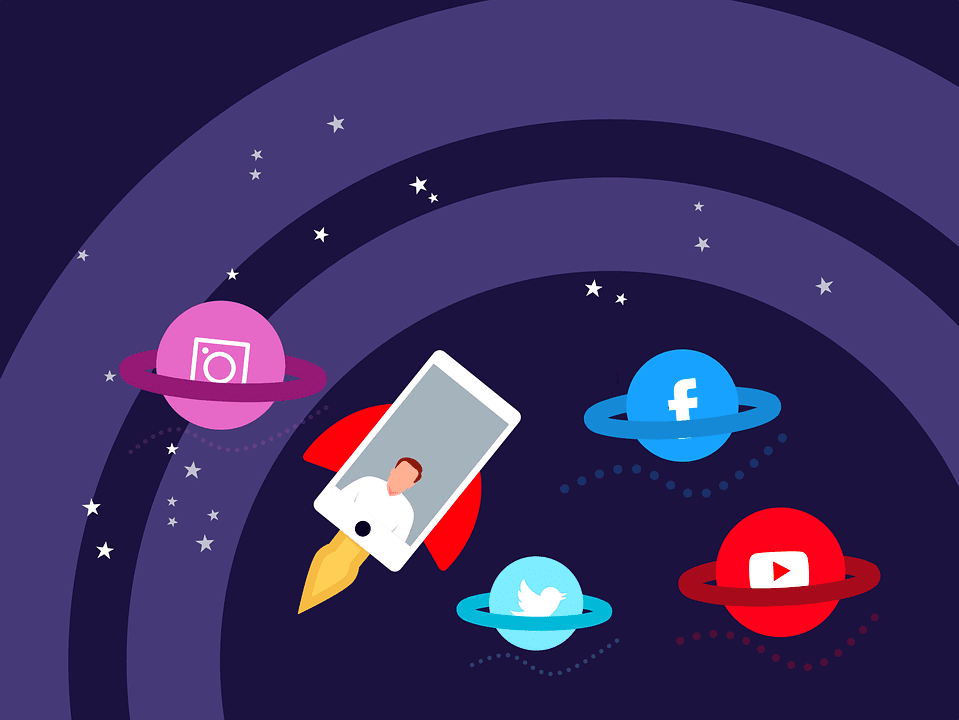 Before starting social media marketing for your business goal, start with a plan. A plan should be made to know the usage of social media for business.
Before starting any social media campaigns follow the plan because without a strategy it is like flying a plane without a RADAR- You will probably get lost.
For defining a plan consider some questions which you can ask yourself:
1. What do you want to achieve through social media marketing?
2. Which platforms you will consider?
3. Who is your target audience?
4. What message do you want to send your audience through social media?
5. What is my budget for paid social media advertising?
6. Is it only for promotion or for generating customers?
7. How to create brand awareness for my audiences?
How social media can help you to meet your business goals?
Social media marketing has many benefits and it can help you with several goals like:
1. Driving traffic to your website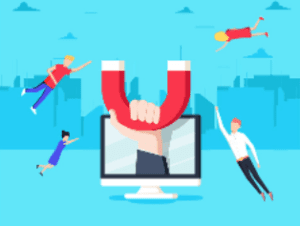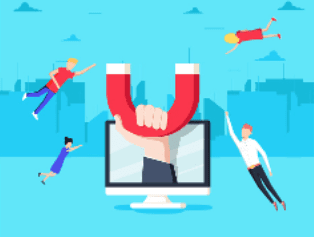 Social media is a great place for quality traffic. If you promote your business or just share your business website link to social websites then you expect huge traffic to your website.
This is due to a massive amount of active users who spent time on social sites regularly.
Not all of the traffic will convert into your customer but they can get a lot of information about your business or service and they may take visit your website and take your services or products later.
If you started getting traffic then the authority of your business will increase and it will give you profit in the long term. The traffic will be ultimately converted to leads and consumers.
2. Building conversion to sales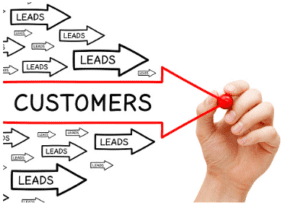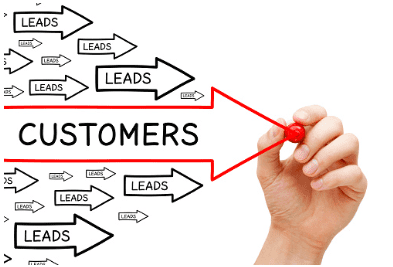 Every business will either provide you service or product and they try to make their customers loyal so they take their services or products in future too. Social media helps in conversion building through the traffic it produces to the business websites.
The traffic came from social media is generally high-quality that are interested in your business because when users find out about their requirements then they are likely to click the links that provide value.
3. Creating brand awareness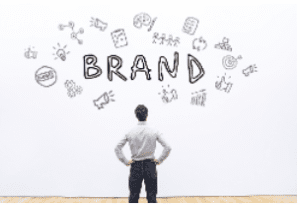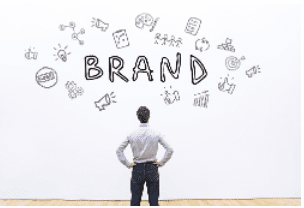 If your business lacks brand identity then the conversion will be affected. Brand awareness can be imposed through social media. Because users find a lot of business websites on their social media pages and it leaves an impression on them.
If your business has some unique products and services that can be helpful for users then it easily creates an authority of brand image for them.
A business that has a high reputation and good brand image will convert to more sales and profit.
4. Helps in communicating with your customers and clients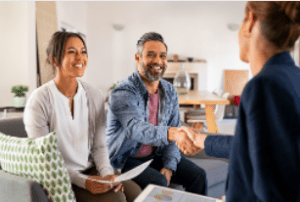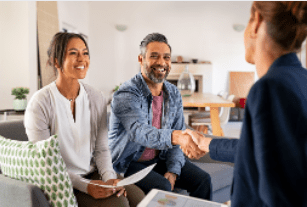 Social media marketing is a good way to communicate with your clients. It is a faster and safer method of communication.
Social media provides apps and various integrations through which businesses can engage with their customers when needed.
5. Tracking the activity, performance, and statistics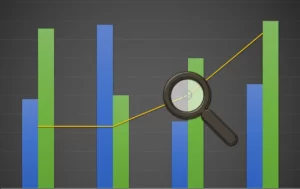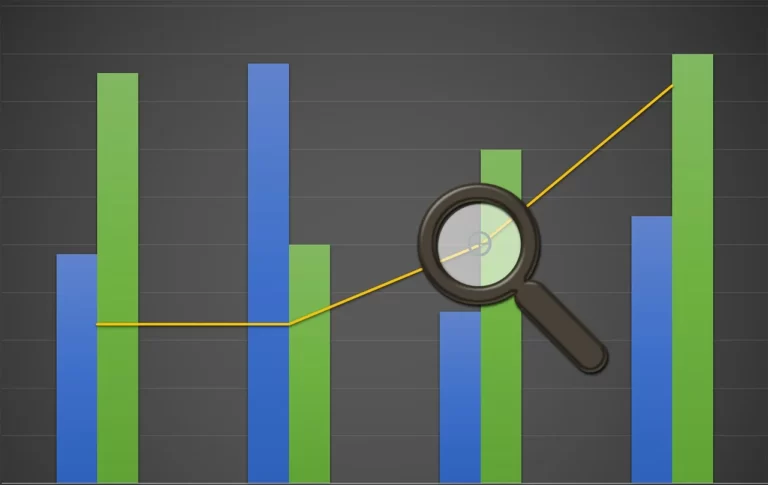 Social media provides tools for business purposes. These tools are helpful to analyze the activity and help in generating reports, performance, impressions, clicks, and sales.
You can use these tools as your business suite and manage your paid social campaigns.
It helps in calculating your ROI and comparing past results which helps to analyze your plan to grow more audience and better performance.
6. Competing with the rivals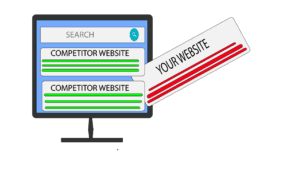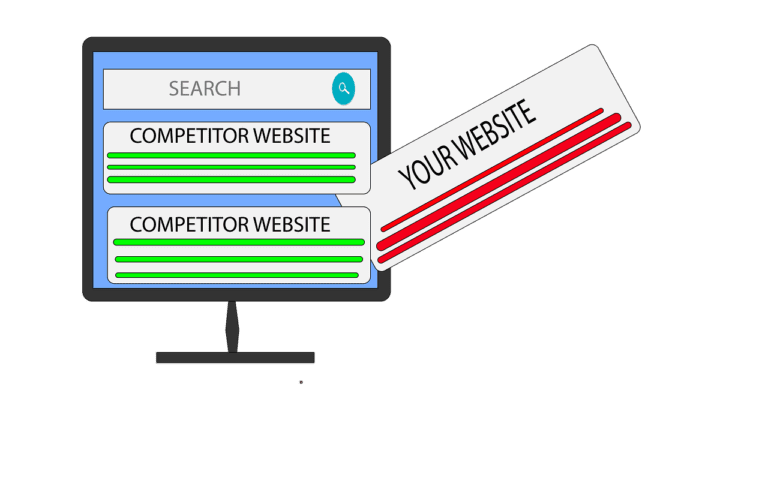 Tracking your reposts and analytics will help to beat your competitors. You will get an idea of how other companies are taking the help of social platforms and the benefits of marketing through it.
Collecting more audiences for your business can help to stand you in the crowd and once your business becomes popular your sales and profit will increase.
7. Providing instant support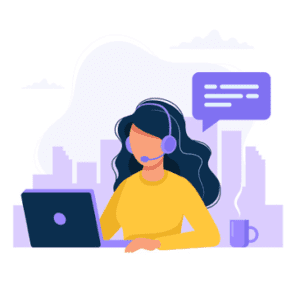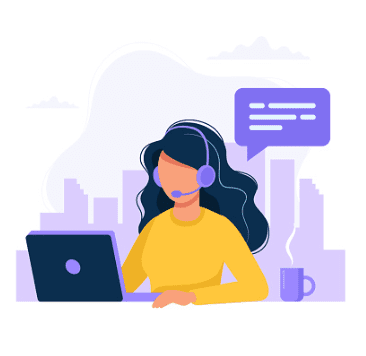 There are many apps and messaging tools on social media platforms through which you can resolve your customer's queries and provide support to them.
They also provide API to integrate it with your business websites for providing solutions to your clients.
How to be a master in social media marketing?
If you are planning to take the help of social media for your business then you have to commit and follow some steps. It will bring success to your goal and leave a positive impact on your business.
To take the opportunity of social media marketing follow the steps mentioned below:
1. Invest your time and engage in social media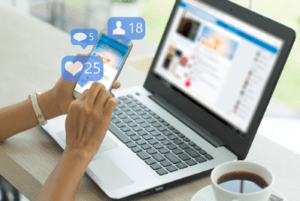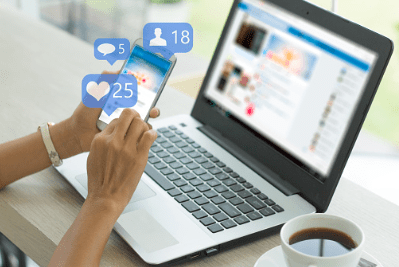 Social media is not an automating tool, you have to give your commitment to social media. Keep investing your time and effort and do not leave in between if you don't see results as expected in the initial days.
It takes some time to build a reputation. We have seen many brands who quit because they did not see frequent results.
Usually, it takes some months to one year to see the results on social media. People will start following your brand as it becomes old and it will not happen suddenly.
2. Choose selected platforms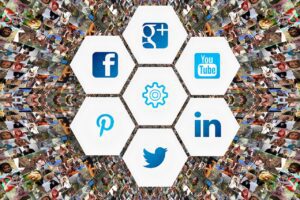 There are so many social media platforms but it does not mean you will use all of them. Choose the major platforms having a lot of users and a reputation. Use them as per your interest and be an active member of all of them.
Platforms like Facebook, Twitter, LinkedIn, Pinterest, Twitter, Tumblr, and Reddit are great places to create your business profile. They are the market leader and provide high-quality traffic and conversion.
They are available as a website and app that helps to reach an audience of both computers and mobile. These platforms are now become a company and reputed brands for social engagements and business.
3. Focus on customers rather than promotion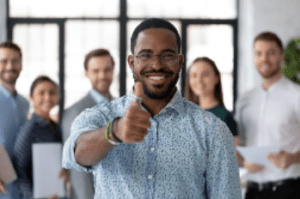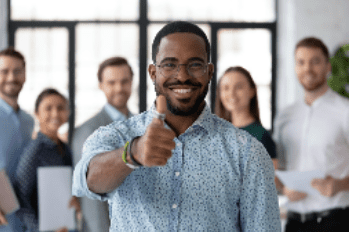 The main rule of any business that wants to be scalable is focusing on customer issues rather than only promotion. The promotion will help you to bring traffic but solving customers' problems will bring you leads and sales.
People will be coming to your brand expecting that they will get quality service or product and it needs better care from the brands.
Don't invest all of your time and capital in sales pitches only. If you do so you might lose your new as well as old customers. Look at their FAQs, or what users are asking on social media and support them.
4. Show off your authentic profile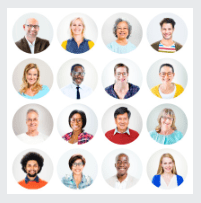 Being on social media means you are authentically providing your information so that users will know who you are. The brands that show the real face attracts more visitors.
Make your profile full of real information and include your other social media links to the profile. It helps people to know that your brand is available on every other social platform.
Also, create a social media presence so that it will provide the value of your product and service to your audience.
5. Create valuable content
Like you have to create content for your website, campaigns, and promotion. Similarly, you have to create content for social media. Without good content, social media marketing will not provide you results.
People will know your business and service through content. And they should be sharable through all of your social profiles.
If you are using WordPress for your website and publishing any post then you can use plugins like Jetpack to share your post contents and links to your social media profile.
Your content types should be dependent on your social media if you want to share it on Facebook and LinkedIn then share some portion of it along with the URL.
If you are sharing on Instagram and Pinterest then make infographics. Similarly, tweet on Twitter with hashtags and link to the post.
Also, you can create short and memorable videos for Instagram and Facebook stories to promote the post.
6. Consider video marketing into account
Video marketing is also helpful for sharing your content. You can upload the videos of your product and service to your YouTube channel. YouTube helps in sharing any videos on social media and other websites.
You can use animated videos to summarize your product review and take the help of whiteboard drawings to present anything like a video.
These are easy to understand and help the users to elaborate on your business and service.
7. Take the help of social media advertising
Almost all social media platforms provide advertising services for promotion. Marketers take the help of these services to promote their brands to most of the users and want to achieve leads and new customers.
It is a paid service but has a lot of potential that can be promoted to a large audience base.
Social media advertising helps in driving traffic, leads and sales conversion, promotion of content and updates, and every other thing you can do with a campaign.
It will give you a business suite to track your campaigns and their performance. You can check the analytics and how much the advertisement is spending to acquire a new customer.
Manage your target customer and set your demographic based on age, gender, location, device type, and interests. You can choose the campaign type and pay for the action like pay for impression, pay for clicks, and pay for leads.
It is a very effective tool for social media marketing and big brands are investing a lot of money in these services.
Conclusion
Social media marketing is a great method to create brand awareness for your business. Like any other form of marketing, it requires a large audience base to help reach the presence and authority of your brand.
And social media is a platform that can help to acquire unlimited customers if you can use this marketing style wisely.
Now, online marketers rely on these platforms because of the various features and tools provided by them and they can help to connect your customers quickly anytime from anywhere.
These marketing tactics help to boost your business creating brand awareness, sales, and profit.