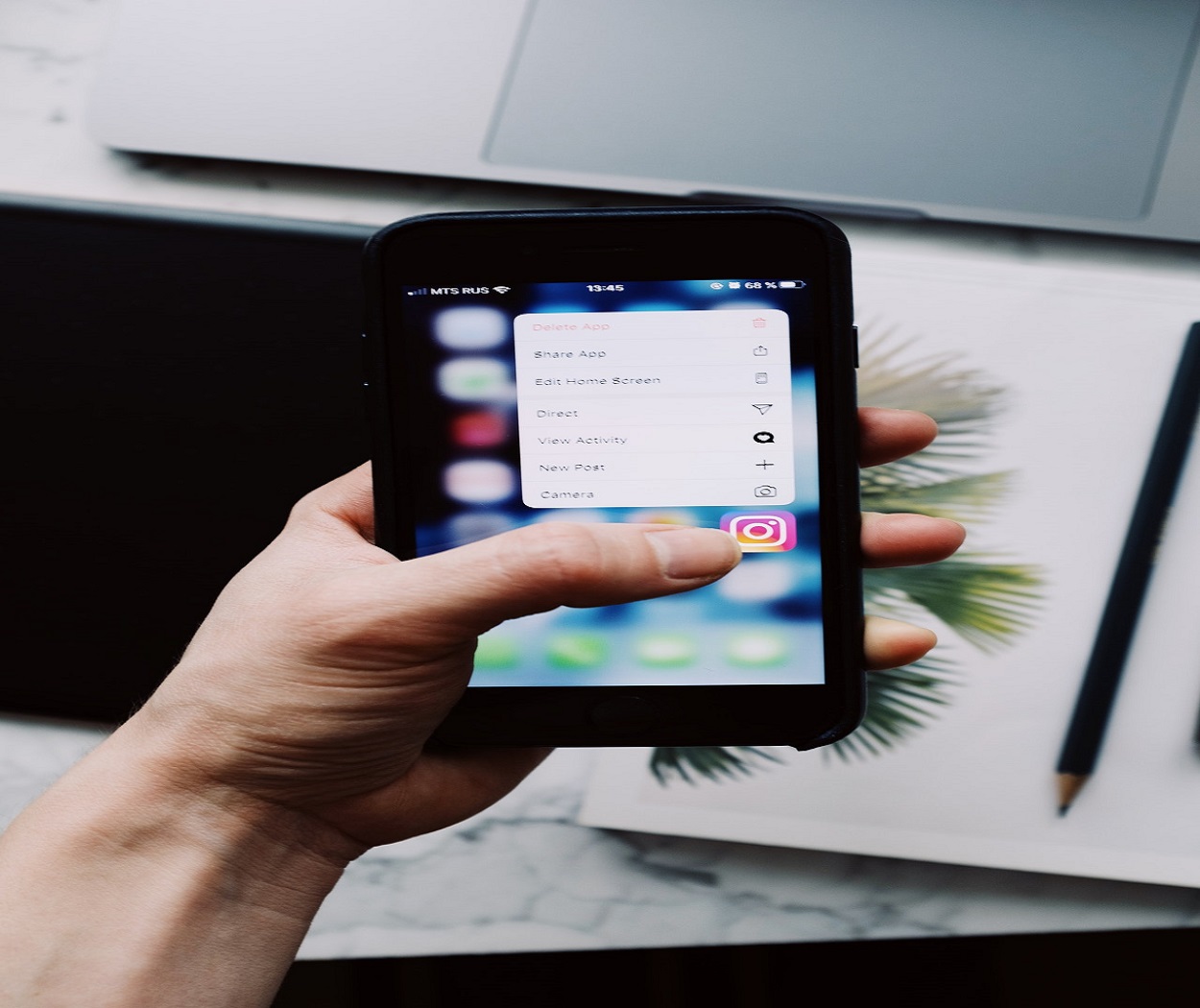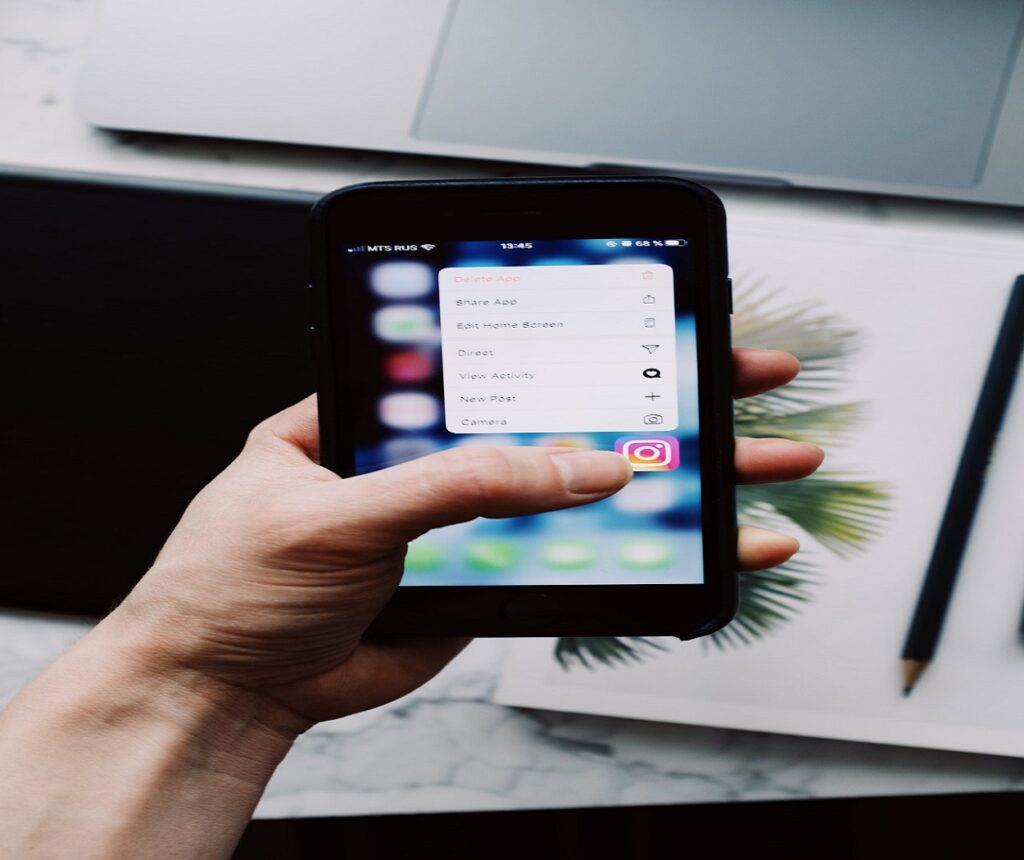 Introduction
Want to know how to build a brand on Instagram and use it for your business?
Branding through Instagram is not new; it attracts digital marketers because of its vast user base and popularity. Do you know that on Facebook, 32% of users engage with brands daily, while on Instagram, it's 68%, which is more than double? That is why Instagram is a favorite platform for today's marketers.
I have already published a post about "How to Grow Your Business through Instagram?". You can read that post to learn how to set up your business using Instagram. Today, we will learn how we can create our brand on Instagram.
Branding on Instagram can help you to reach your customers better. Building a brand is crucial whether you are doing it offline or online. Your brand will determine the trust in your business.
Branding is not just for promotion; you can create your unique identity in front of the world. Social media is a great place to develop and grow your brand.
How to Build a Brand on Instagram?
Before using Instagram to create your brand, you should remember some points. It should be done systematically, and you should not be in a hurry and compare yourself with your competitors. "Rome is not built in one day." Brand awareness and creation take time.
It is social media. You will get famous if you know how to use it, and you should know your audience.
Taking the help of short-cut methods can ruin your plan, and you should do it genuinely. You can start from scratch and don't worry about followers. It will take your effort and time, too.
Now, let's proceed with the methods we should apply for building a brand on Instagram:
1. Set up your goal
You have created a business account on Instagram, and now you should ask yourself why you want your brand to be there.
What do you want to accomplish using Instagram? Who are my target audiences? How is it different from other marketing techniques?
Setting your goal helps you understand more and achieve more with less effort. There is some purpose of your brand on Instagram, which can be:
Acquiring new customers
Increasing your business website traffic
Brand awareness
Generating more sales
Interacting with customers
Regularly update about your business or product
Becoming famous on social media and more…
Here, our focus is brand awareness. We want to create a brand for our business. Your goal can be changed timely, but I recommend starting with one and trying others later.
2. Find a theme according to your niche
When you finish your goal setup, you can start setting up your theme. Suppose you are running an apparel shop; then, you will not share a photo of a car. It has nothing to do with your business.
Your theme will represent your business and what you do. The theme has its benefits. People will stick to it if they find the relevant content in your post.
If you post a photo of a car and people visit your website and find that you have an apparel website, then it will lower their interest.
Your post should show your personality. Posting daily quotes won't help, and you may lose engagements. Try to make your theme that way so your followers will know who you are and what you do.
3. Create a pattern to build a brand
While publishing any post to Instagram, ensure your pattern or style is the same throughout Instagram. If you choose a white background for your pictures or infographics, make it default for all posts.
If you choose a darker color, include a dark background in every post.
Creating a similar pattern will leave an impression and show simplicity. You can also choose an alternate color pattern for every two posts to stand out and mix it.
If you post infographics, use the same font and size every time. If you are posting photos of any product, they should be of high quality, as per Instagram, and try to use a white background to show the details of your product.
4. Be an active member
While creating a brand and wanting to grab more attention, you should be an active user of Instagram. Build a relationship with others.
Follow others having similar interests, like and comment on their posts and photos, like their profile, and visit their links.
Respond to someone's comment on your posts. If they have some queries, then reply with an answer. People love to interact with those who are constantly active.
Turn your notification ON to see your post's performance and what comments it is getting.
After posting any pictures, don't just forget them and move to a new post. See the analytics and its performance. Log in every day to your account and post regular updates.
Check any messages you have and connect with the senders.
5. Post high-quality content
Contents not only work for blogs and websites, but they also work for Instagram too. Your posts should be high in range, whether an image, infographic, quote or short video.
Put the best keywords in the description and make it appealing. Include hashtags that play an essential role in optimizing the posts.
If you want to make high-quality infographics or quotes, you can use a website called Canva. It provides the feature of creating Instagram posts and other social media posts.
Many themes are available there; you can search and browse any themes and pictures. You can also upload your photos and make them suitable for Instagram.
The content should be per your niche and improve brand awareness among your followers. Rich content attracts more audiences, and they will follow your profile.
High-quality content gets more views, shares, likes, and comments, and people may interact with you.
6. Create a hashtag that represents your brand
A hashtag is very important for any Instagram post. It will help your post be visible to the users if they search for relevant keywords.
Branded hashtags are when people use your hashtag to stand a chance to get featured on your Instagram account.
Suppose you have a coffee shop, and your website link is a "coffeelover.uk" You can create and use the hashtag #coffeelover in every post.
It will help people recognize your brand URL, and when people use your hashtag, they will be featured on your account. It helps in increasing engagement.
People love to tag hashtags that they have seen before. Someone who has seen your brand hashtag, #coffeelover, and when they visit any other coffee-related posts may comment on your hashtag.
It helps in bringing audiences to your profile.
Similarly, if they post a coffee or picture, they may mention your hashtag so other users can interact with your account.
Like the posts of popular hashtags, it will increase the chance that people will notice your account. It increases your followers and helps in branding.
7. Take the help of a shoutout
Shoutout means featuring your post on another account with a good follower base or through influencers. Some shoutouts may be paid, while some may be free.
To do a shoutout, message the person you want featured on your account. Ask them if they do shoutouts, and if yes, how much will they charge, or is it free? Also, ask whether it will be a post or a story shoutout.
Tell them that you want to include your brand URL in their profile. The benefits of a shoutout are that you will get impressions in your post, and people will get to know about your brand.
Before asking any influencer for a shoutout, connect with the right profile. Suppose you have a coffee shop. Then, connect with other influencers or brands having similar interests and post about coffee.
Check the likes and hashtags of the posts.
Check the profile's number of followers and ask whether it is paid or free. Some people remove the shoutout posts after some time, so confirm with them whether it is permanent or temporary.
Useful Tricks for Shoutout
There is also a trick called S4S I,e. Shoutout for Shoutout. It is a partnership between accounts with the same specialty and similar following.
You can ask the persons belonging to a similar profile like you to do a shoutout for you, and you will do a shoutout for them. You can mention their username in the description, and they will do the same.
Suppose your username is @coffeelover, and you find a profile having the username @coffeeaddiction. Then, you can check that profile and see if it has a similar interest to your account. Then you can message him and ask for S4S.
In a post, you will mention in your description, "For more inspiration, check out @coffeeaddiction." Similarly, on the other side, he will say in his description, "For more inspiration, check out @coffeelover."
This way, the users will visit both profiles and engage. It is easy and works well for grabbing more users.
8. Use videos, Livestream, and stories
Instagram has a live video feature where users can interact with others. Every time you do a live video, your followers get a notification and can comment on it.
You can reply to their comments and answer any queries.
It has the benefit of doing a live video. Suppose you want to show your coffee shop to your followers. Then, you can present it live, and people will learn about your shop, its location, how it looks, what types of coffee your shop has, and other details.
Also, the Instagram live feature has a higher engagement rate than others. People like to see live videos, which will create brand awareness. Instagram supports short videos.
You can post short video content explaining your business, service, and product. You can ask them to check your bio and visit your business URL.
Stories are also a feature provided by Instagram where you can share any post, picture, or video and put links. People can swipe up to visit your link.
Stories are available for 24 hours, after which they will disappear automatically. Use these features to attract more users to your brand.
9. Keep patience
It would be best if you had the patience to succeed in making a brand on any social media platform. All of your efforts do not perform immediately, but definitely.
It would be best to face the reality that you are not the only one willing to do something.
There are lots of people who want to use Instagram as a marketing and engagement platform. So, sit tight, relax, and let the time work for you.
If you want to learn how to be patient and calm, read this article. It will help you to achieve your goals.
Key Takeaways
Identify Your Audience

: Understand your target audience to tailor your content to their interests and needs. Engage with them regularly to build a loyal following.

Consistent Branding

: Maintain a consistent brand image, color scheme, font style, and tone of voice. Your Instagram profile should be an extension of your overall brand identity.

Quality Content

: Create high-quality content like informative posts, inspiring images, or engaging stories. 

Leverage Instagram Features

: Make the most of Instagram's features, such as hashtags, stories, reels, and IGTV, that can help you increase your visibility and engagement.
Why choose Instagram for branding?
Most studies show that the engagement rate on Instagram is higher than on other services like Facebook, Twitter, or LinkedIn, and people are more likely to be convinced by your profile and posts on Instagram.
Once users get attracted to your profile, the engagement rate will become high, and they will check your every update. Users of Instagram share something if they find it entertaining or valuable to other social networks.
As a marketer, sharing your posts with external sites will help increase your traffic.
Instagram is a source of quality traffic. If traffic quality is high, there is more chance they will convert to leads and sales. Marketers invest plenty of money to create a unique brand and try to beat their competitors.
Offline methods like TV and newspaper advertisements are old branding techniques. Social media changes the way of marketing, and new marketers know that to survive our business, we should take the help of social media.
Users of Instagram visit the profiles of their followers and followers, and if any profile contains any link, they visit to learn more about the shape and get an idea of what this profile does.
If you include your brand's link in your profile, users may likely visit it.
Instagram is a place of influencers where public figures or profiles with many followers can promote anything easily.
Users get inspired by the influencers and want to try the promoted products. So, because of promotion or endorsement, it is a great place to start.
FAQ
Why is Instagram good for personal branding?
Instagram is a popular visually-driven social media platform that allows you to creatively showcase your brand. 
You can share different aspects of your brand and engage with your audience using features like Stories, Reels, and IGTV.
How do I promote my brand on Instagram?
You can create engaging content that attracts attention and share it with your followers to promote your brand. 
Hashtags and collaboration with influencers can increase your brand awareness. Paid promotions and Instagram ads can also effectively reach a larger audience.
What are some tips for building a strong brand presence on Instagram?
Here are some tips for building a strong brand presence on Instagram:
Consistent Branding

Quality Content

Regular Posting

Engage with Your Audience

Use Hashtags Wisely

Leverage Instagram Features

Collaborate with Others

Monitor Your Performance
Conclusion
Instagram proved to be an excellent platform for brand awareness, and many marketers, businesses, bloggers, and influencers use Instagram for brand creation. But, it needs patience and commitment to your goal.
It takes time to be recognized as a brand and attract more followers to your profile. If you follow the proper steps, show your dedication, and use some tricks, you can succeed in your brand creation, which will help you get more sales and improve your business performance.
More Resources: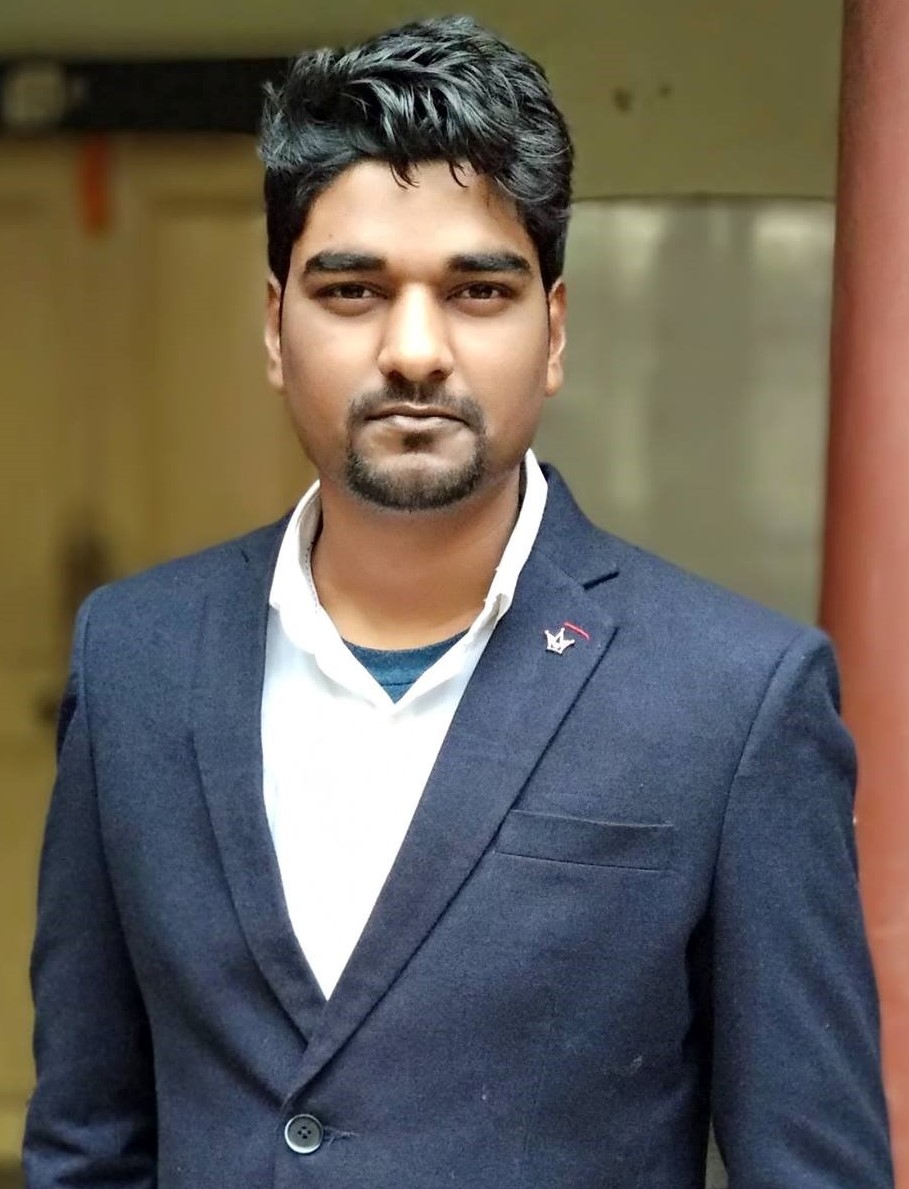 Vijay Kumar is a digital marketing expert and founder of TechZant.
He is passionate about helping businesses grow their online presence through SEO and data-driven strategies.