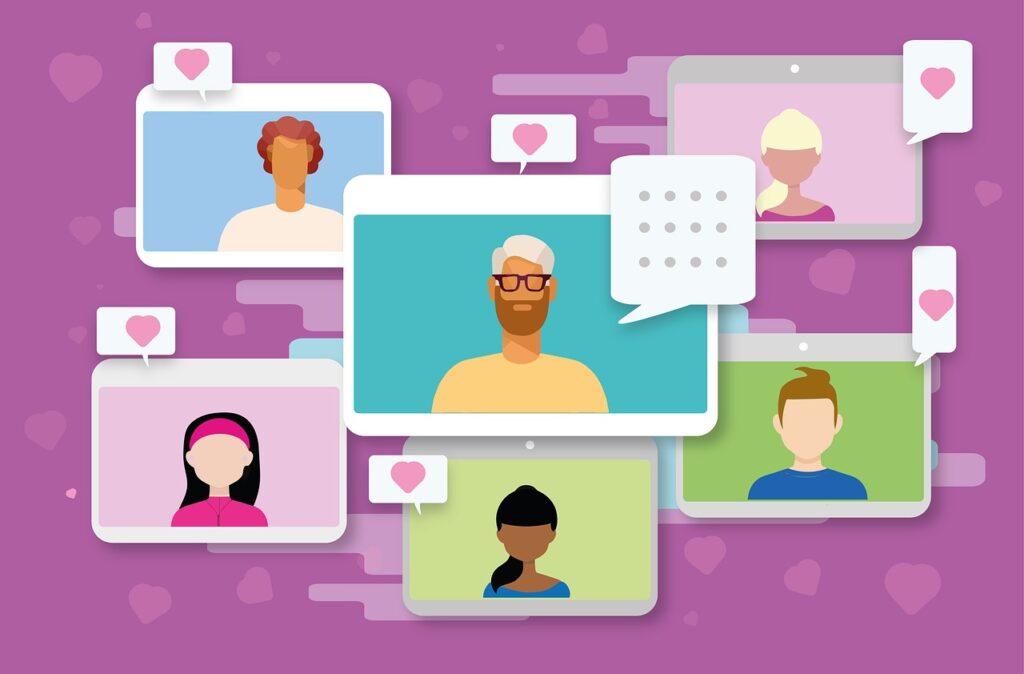 Introduction
By 2023 the influencer marketing expenditure is expected to cross $4.6 billion, just in the USA. The high figures prove that this marketing is highly effective and provides value to businesses.
Influencers are rapidly growing, especially on Instagram, the top site for influencer marketing. It provides an opportunity for brands to increase ROI and generate better sales. Customers also trust their favorite influencers, giving the brand more value if they promote them. 
So, how does this type of marketing work? And how can you work with influencers to grow your brand? Keep reading to get your questions answered. 
Influencer Marketing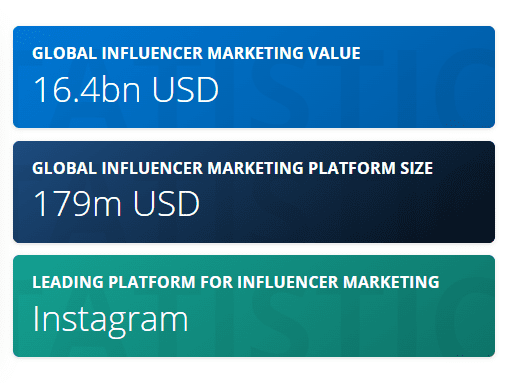 Source: statista.com
Influencer marketing is just another connotation for online selling. The only significant difference is that influencers can be many people, not just mainstream celebrities and TV stars.
On the contrary, people go after specific creators that have made their name on the online platform rather than the traditional celebrities with millions of followers.
Another reason why influencer marketing is gaining popularity is that people prefer to follow them rather than brands.
Most of the audience does not care about the product, but the creator's review holds importance to them. 
Creators build a loyal group of followers through hard work and personal image. These online celebrities hold value and have the power to sell a product as their audience trusts them.
Therefore, brands pay them to promote whatever they wish to trade. In return, the company drives better sales and higher revenue. 
How Do I Start Influencer Marketing?
There are a few steps you can follow to start influencer marketing. Here's your guide to getting started:
Before starting your campaign, it's essential to do a market study. It'll help you learn about trends and customer behavior. Additionally, you can also associate value with your brand through the campaign.

Rounding down the target audience is imperative. It will help you create a strategy to address the customers' pain points to make your campaign relatable and unique.

Then comes the point of reaching out to an influencer. When you do so, remember to add micro-influencers to the list, their followers may be little, but the engagements are usually better. 

Then you can get started with finalizing the campaign and launching it. 
Types of Social Media Influencers
When it comes to social media influencers, there are several different types of them, ranging from prevalent and well-known to small ones.
Here's how the various segments of trendsetters work on social media platforms:
1. Mega-Influencers
Many top-tier influencers with over a million followers—celebrities, stars, and well-known figures- acquired this position.
In short, if you're outside of a particular platform, especially on media and TV channels, you can become a mega influencer (in terms of numbers). 
A high number of followers comes to increased engagement, so brands mainly target this group. But, the high cost of marketing with high-level celebs only sometimes works. 
2. Macro-Influencers
The second category is macro-influencers, whose followers range between 500k to a million. Sports stars, TV celebs, and leaders are part of this group.
With a relatively high follower number, macro influencers are the best fit for most brands as they charge high but less than the mega ones. 
3. Mid-Tier Influencers
Mid-tier influencers are content creators and bloggers on a particular social media platform. They might have low followers, but the engagement ratio is impressive due to relatable content. 
4. Micro-Influencers
Micro-influencers have around 50k followers. They might not be high-status or well-known, but their reliability makes them unique.
According to a survey, about 80% of people buy things if a micro-influencer promotes them. Their niche-oriented content is what sets them apart. 
5. Nano-Influencers
Nano influencers have the smallest number of followers, usually under 10k. They might need to be able to give a brand sufficient reach, but the engagement level is high.
Nano influencers connect with their audience and create follower-centric content, so their way of working is entirely personalized and unique. 
Influencer Marketing Platforms
Influencer marketing platforms are software that helps a brand create its marketing campaign. These help narrow down and select influencers based on their reach and performance.
Here are some of the top influencer marketing platforms for your next campaign: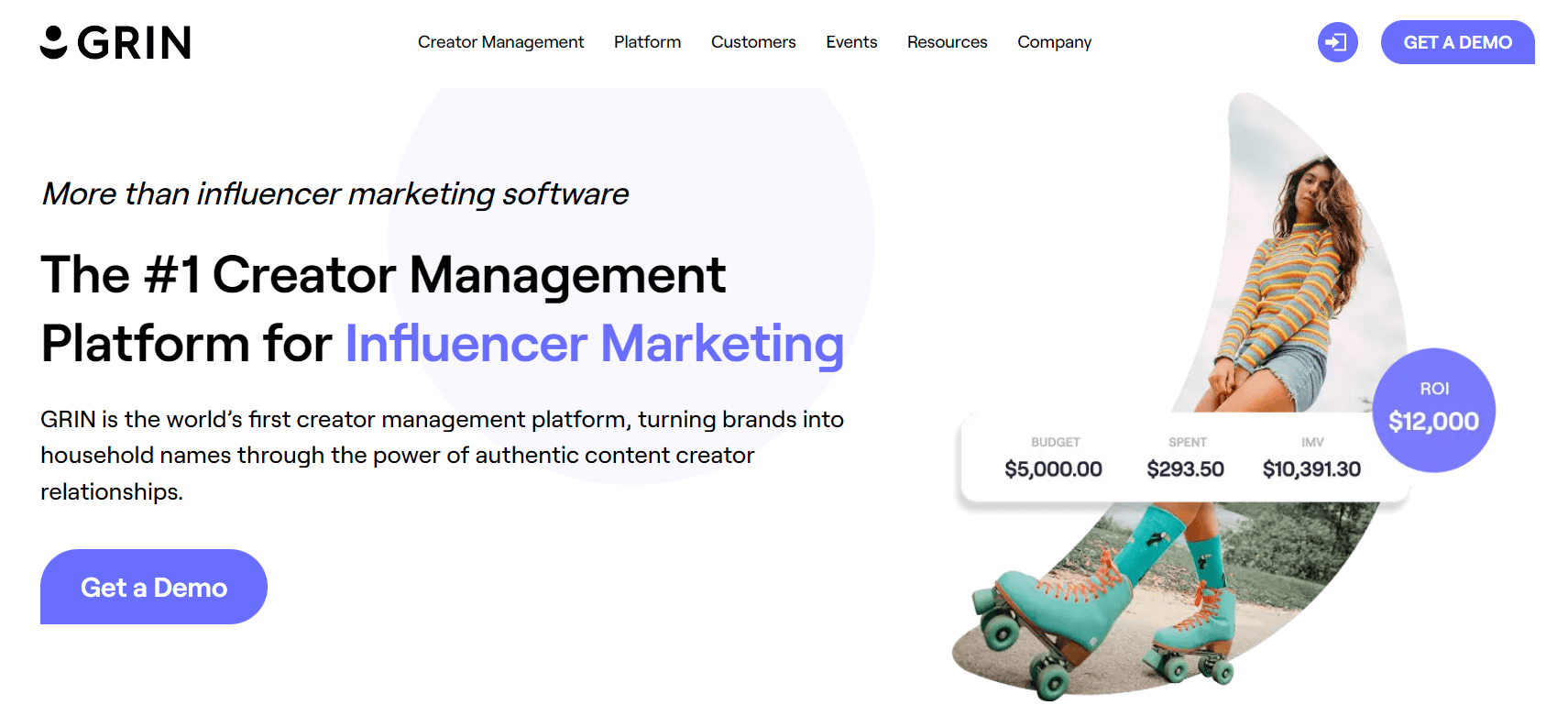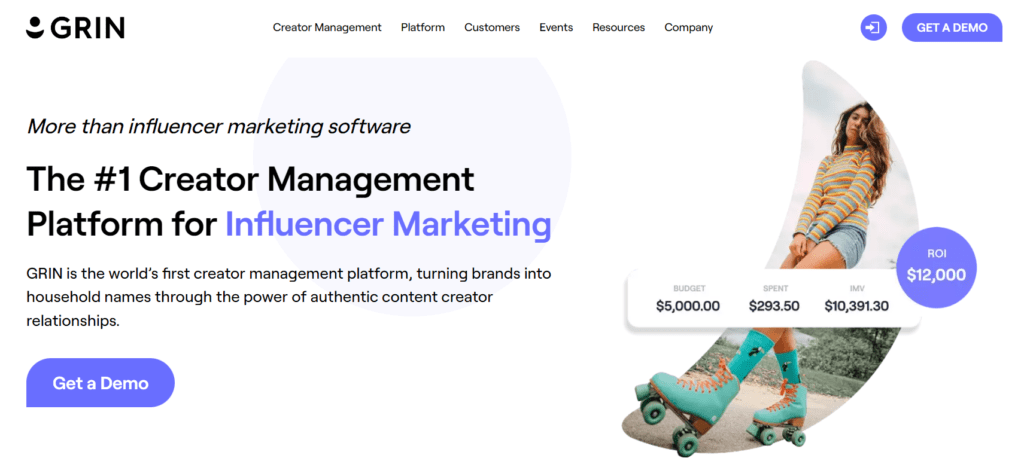 Source: Grin.co
Grin's strategy is clear; they believe influencer marketing is all about marketing to the influencer. Therefore, company and influencer relation is one of their top priority.
E-commerce business integrations are their forte. Their user-friendly interface and top-tier management software make Grin a top choice for most brands.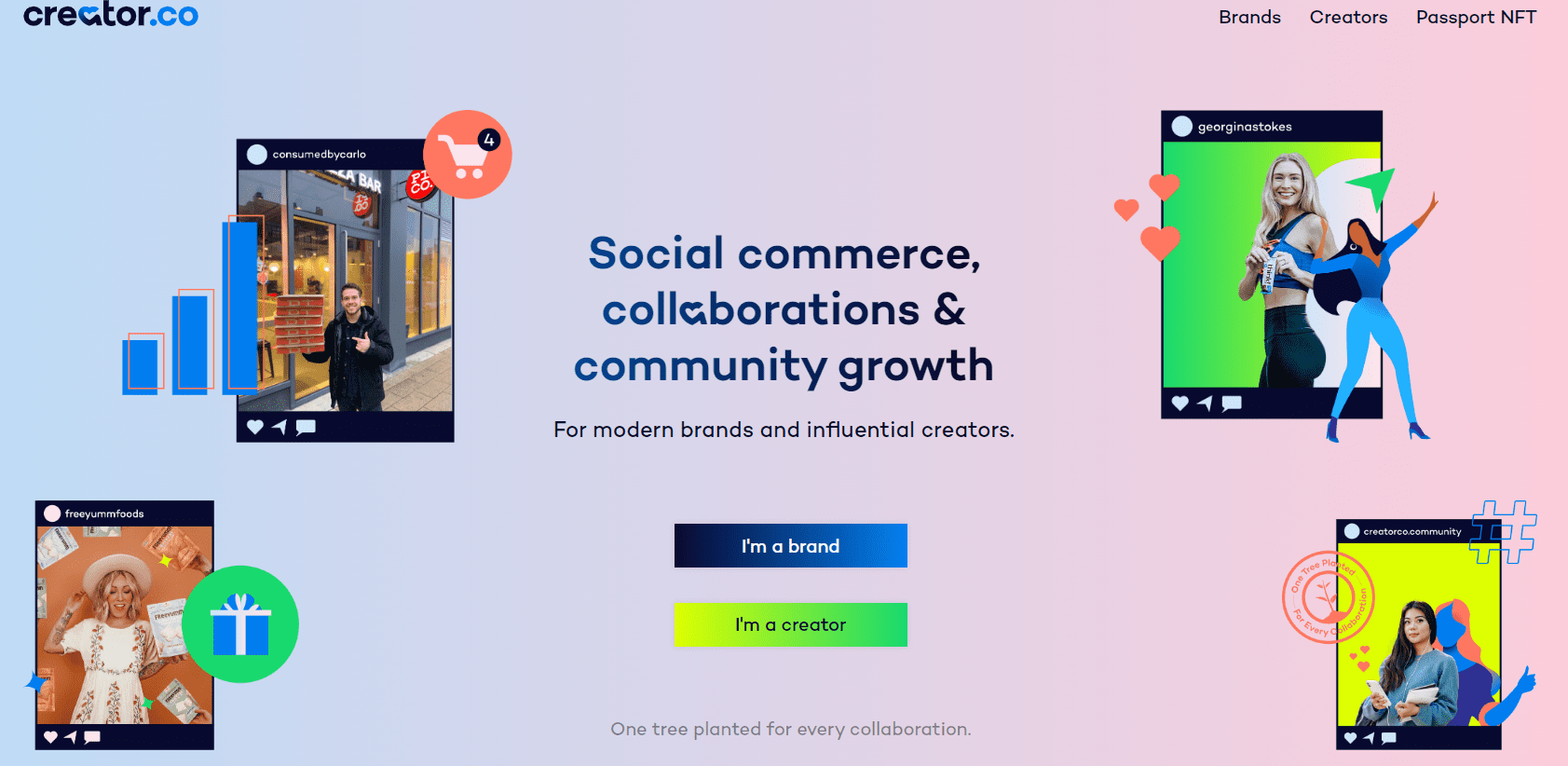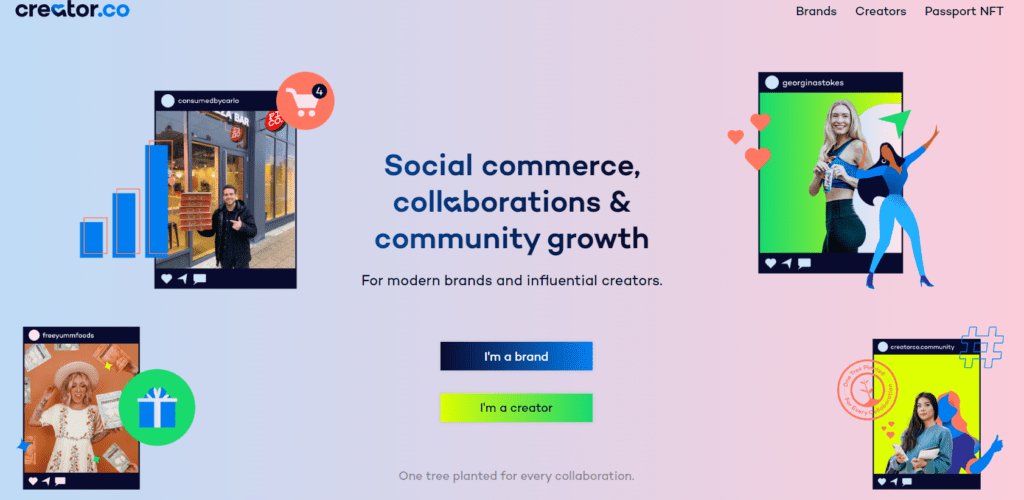 Source: creator.co
Creator.co began in 2018, intending to provide businesses with a viable influencer marketing platform. Their database is comprehensive and offers in-depth information on about 500 million influencers.
However, the main chunk of content is produced by micro-influencers, meaning that the software focuses on the quality of campaigns and marketing.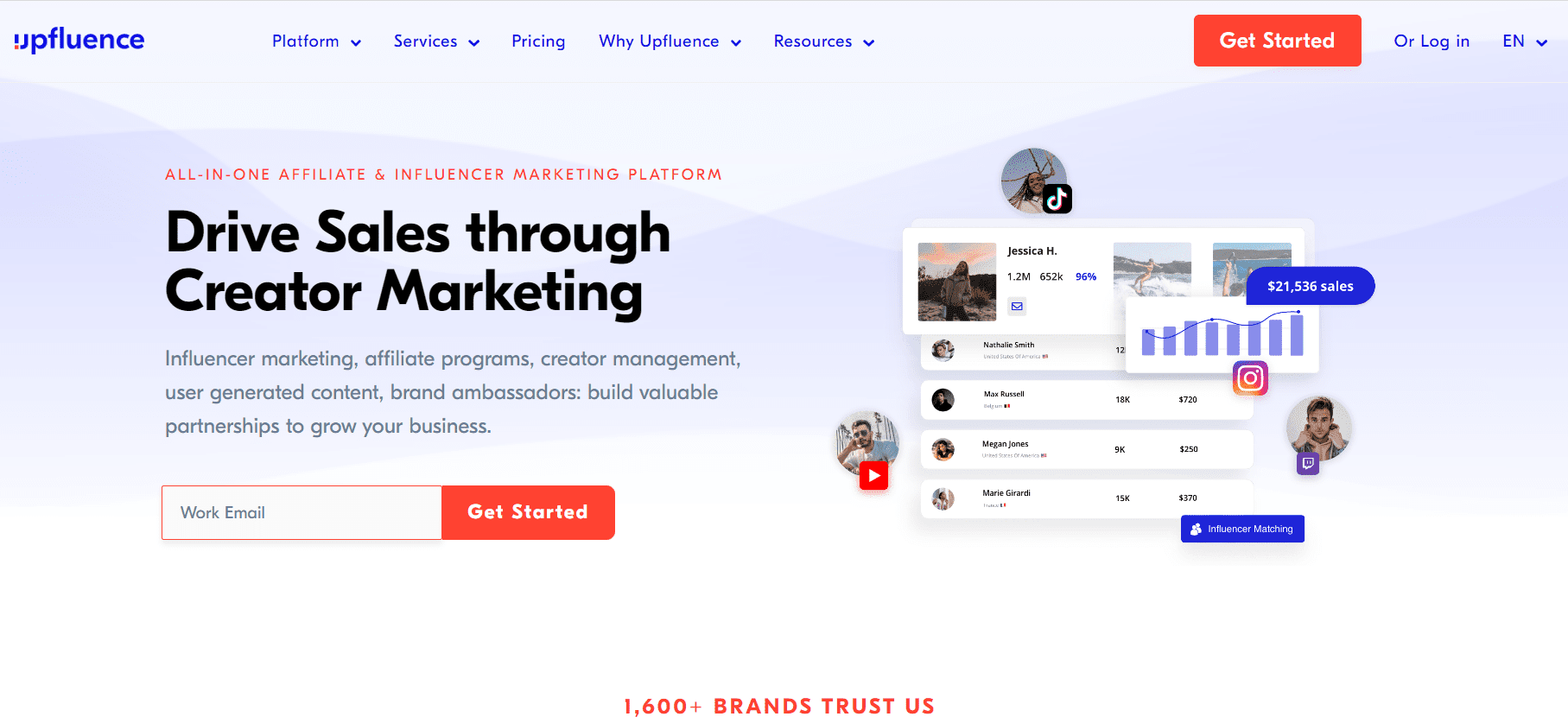 Source: upfluence.com
With over 500 million content items and data, Upfluence helps businesses dig deep and find the perfect fit for their brand representation.
Additionally, their prices make it feasible for small and medium-sized companies to use this facility. However, the quality of service is so impressive that PayPal and Microsoft use it.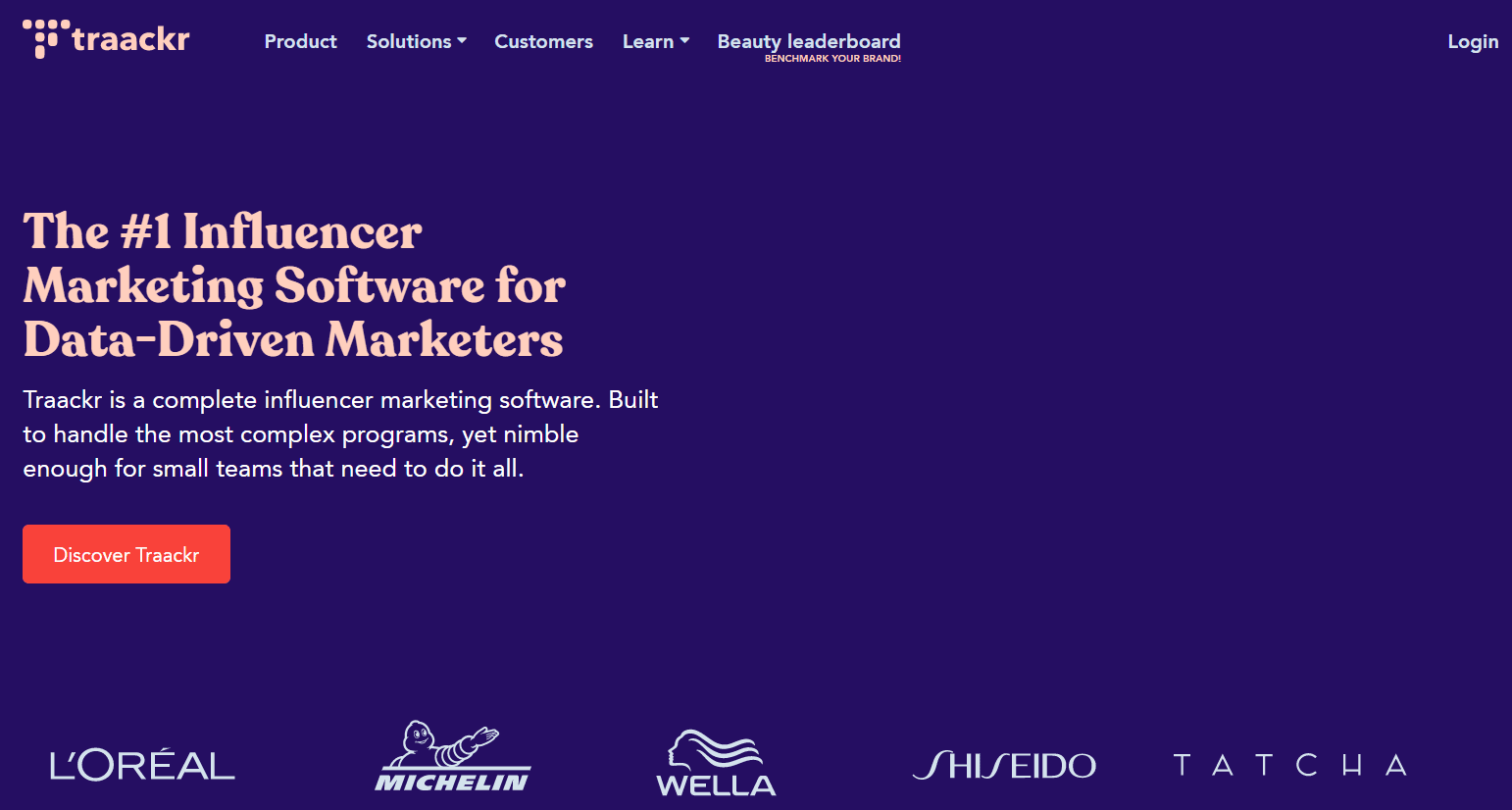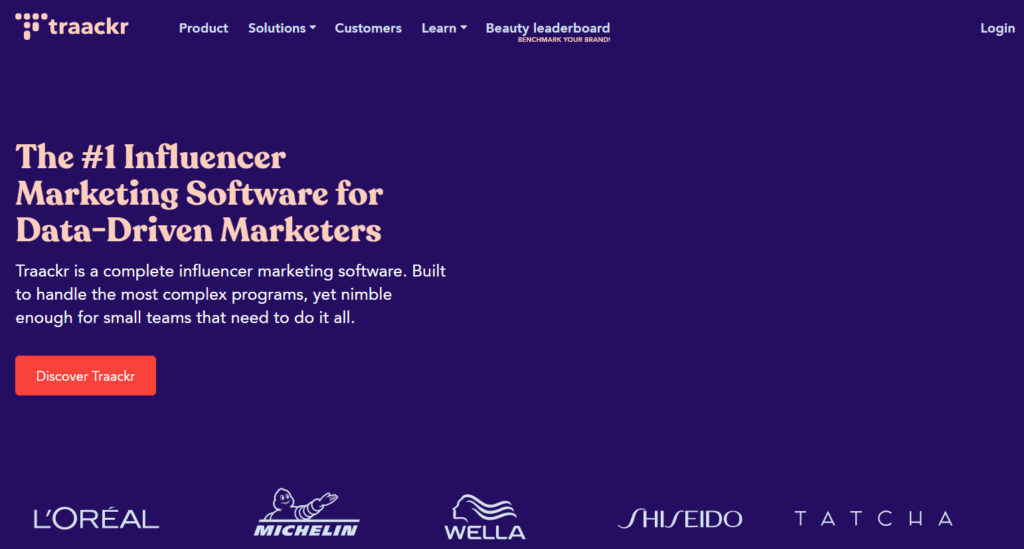 Source: traackr.com
Traackr has the benefit of being one of the oldest influencer marketing platforms that started in 2008. Their services and innovations have kept them afloat since the initial years.
Besides helping businesses launch a successful campaign, Traackr helps influencers and brands build long-lasting friendships.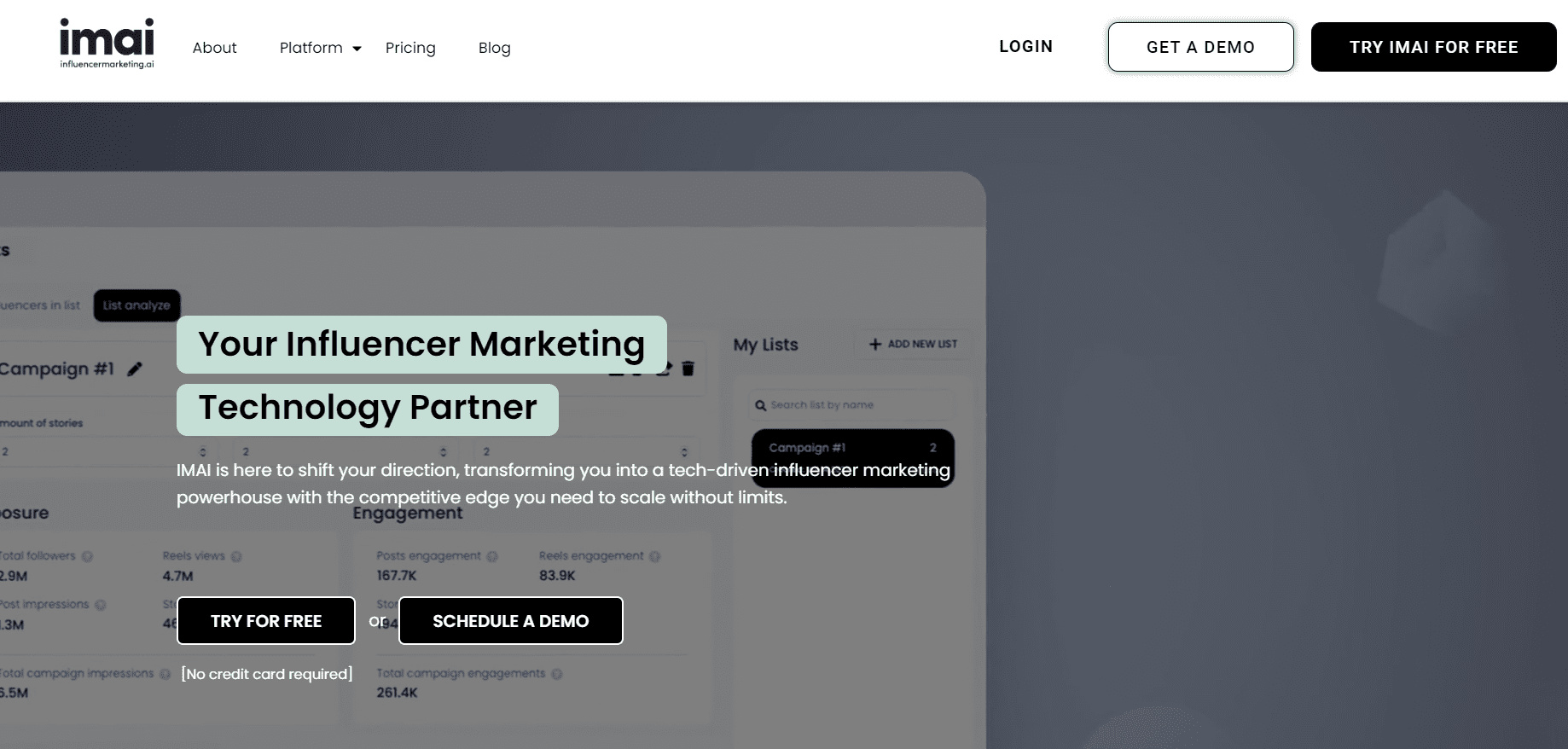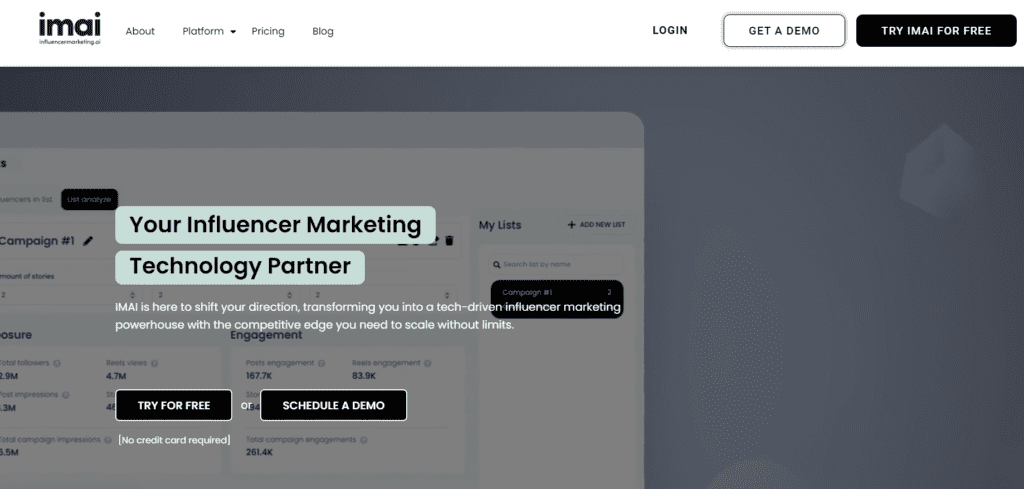 Source: influencermarketing.ai
IMAI is your best bet if you're looking for data-driven and metric-based searches. This influencer marketing platform will ensure that you find the best fit for your brand each time.
Its database has over 220 million influencers from different sites, including TikTok, Instagram, etc. 
IMAI will help you create a fantastic campaign and get recognized 
How to Work with Influencers to Grow Your Brand
Are you looking for business growth but need clarification about how to go about it? Then working with an influencer might be the best bet.
To grow your brand organically, you can partner with an influencer to generate sales and revenue.
1. Make a goal
The first step to influencer marketing is about making a goal of what you want to achieve. For example, do you want to sell a PR or put your brand out there? Is your aim to get more followers, or do you want to drive sales?
You'll make a marketing campaign depending on your end goal, so keeping the result focused is imperative. 
2. Identify the target audience
Identifying the target audience will help you narrow down the influencers and provide an idea about the marketing campaign.
For example, do you want to appeal to the current audience or attract new ones? Is your campaign niche oriented or general? Answering these questions will help you select the right influencer for the job. 
3. Read the rules
When it comes to influencer marketing, reading the directions is vital. Every country has distinct policies regarding virtual contracts and campaigns.
Most places require the creator to post the content as a paid promotion, while others are more discreet regarding the rules.
Depending on your location, ensure you read and understand the policies. 
4. Relevance, Reach, Resonance
Influencer marketing campaign depends on three things relevance, reach, and resonance. 
First, does a specific influencer's audience relate to your campaign? 
Second, can they benefit from your product? 
Third, will it reach the target audience? 
Fourth, and most importantly, will it resonate with them? These aspects are essential to keep in mind as you design your campaign.
5. Create a list
Choosing the right fit for the job ensures the campaign goes smoothly. First, list all the influencers that fit the campaign well, then narrow it down.
Next, review their followers, posts, and engagement rate to determine the best fit. 
6. Reach out respectfully
Connecting with a social media influencer is not just about sending and finishing a text. Instead, try to establish a respectful means of communication to get a better chance of finalizing a contract.
You can start by following them and engaging with their posts.
Once done, send them a direct message or contact them via email to further discuss the process. 
7. Create a campaign
When you create a campaign, the partner influencer must be onboard. It will help the brand and the creator understand and customize it according to requirements. 
Remember that the creator's audience connects with them so that they would have some helpful suggestions. 
8. Evaluate the results
Lastly, analyzing the results for future endeavors after the campaign launch is crucial. For example, you can check the clicks that converted to sales and customer reviews.
It will also be an excellent time to review whether the creator's audience resonates with your brand and wants to see more. 
What is the role of influencer marketing?
Influencer marketing is essential, especially in 2023, when most brands are digital. It is becoming necessary to have a creator onboard to promote your brand and get profit.
Here are a few roles that influencer marketing plays for a company:
It increases brand awareness and helps the business to make more sales

It aids in boosting SEO, getting organic reach, and avoiding ad blockers

Small companies get visibility, while big brands get more customers via influencer marketing

In the end, influencer marketing allows businesses to generate better ROI 
What is an Influencer Marketing Agency?
An influencer marketing agency works to bring together brands and influencers for different campaigns. It also helps manage the campaign and generate better results for the rand and content creator.
If you're on the lookout, here are a few top influencer marketing agencies in the business: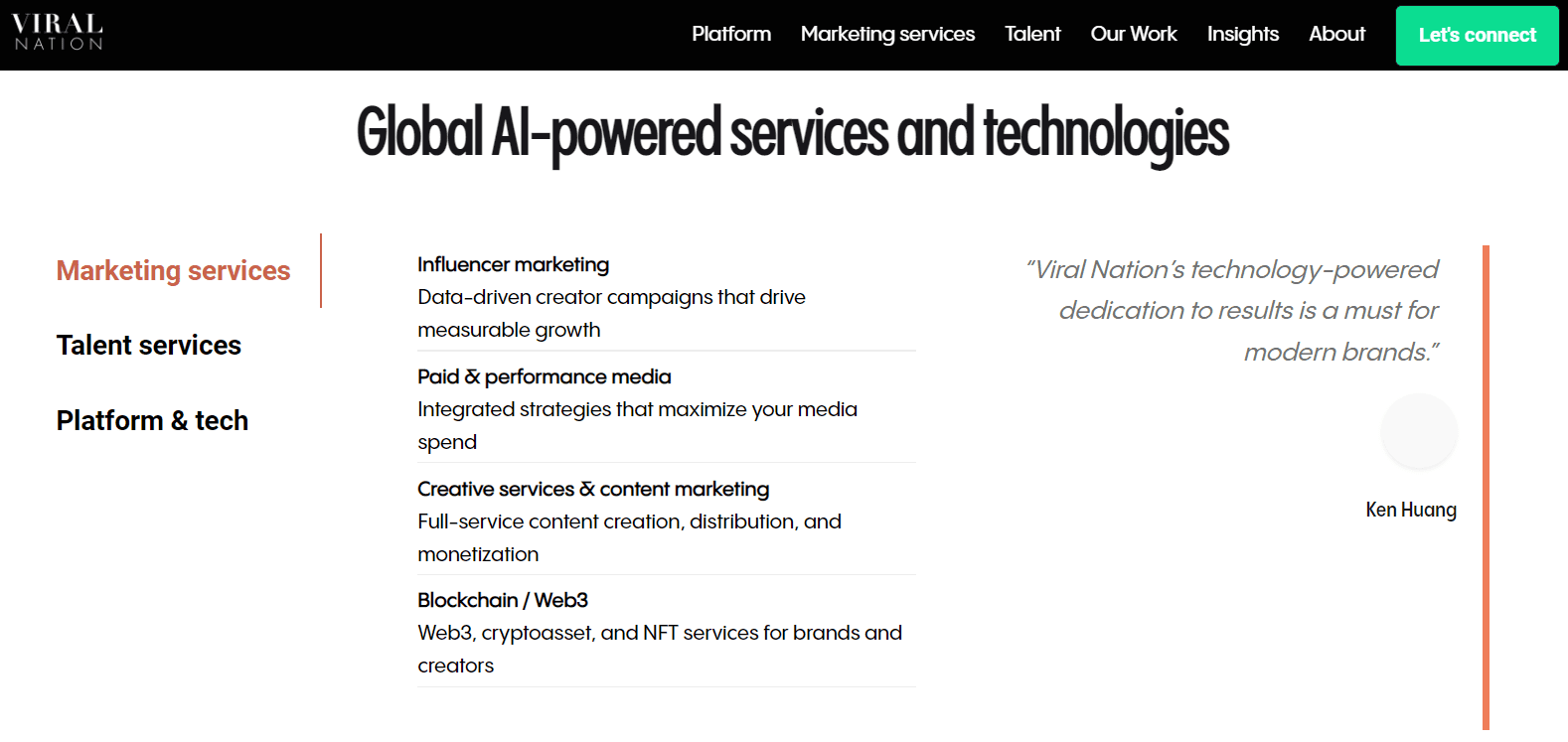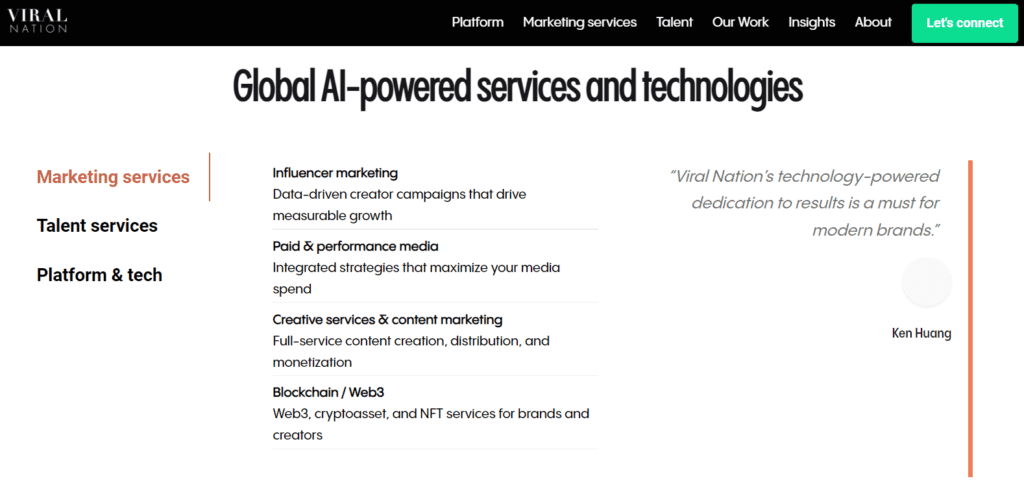 Source: viralnation.com
Viral Nation has worked with big names like the Coca-Cola Company, Disney, Oculus, etc., to fuel their growth and make a name in the business world.
Safe to say their strategies are in the right direction.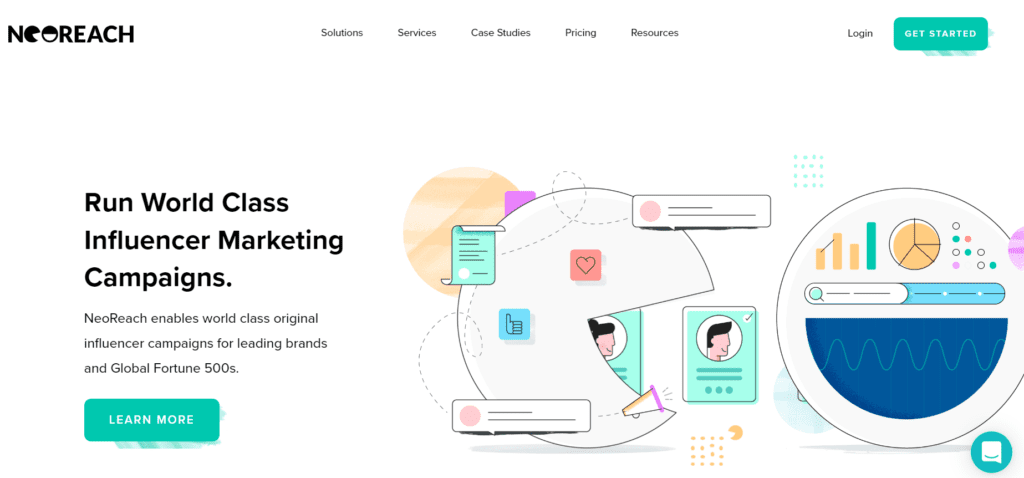 Source: neoreach.com
NeoReach is known for the top-class campaigns they create for their clients. Want an experienced team for your brand? NeoReach will satisfy you.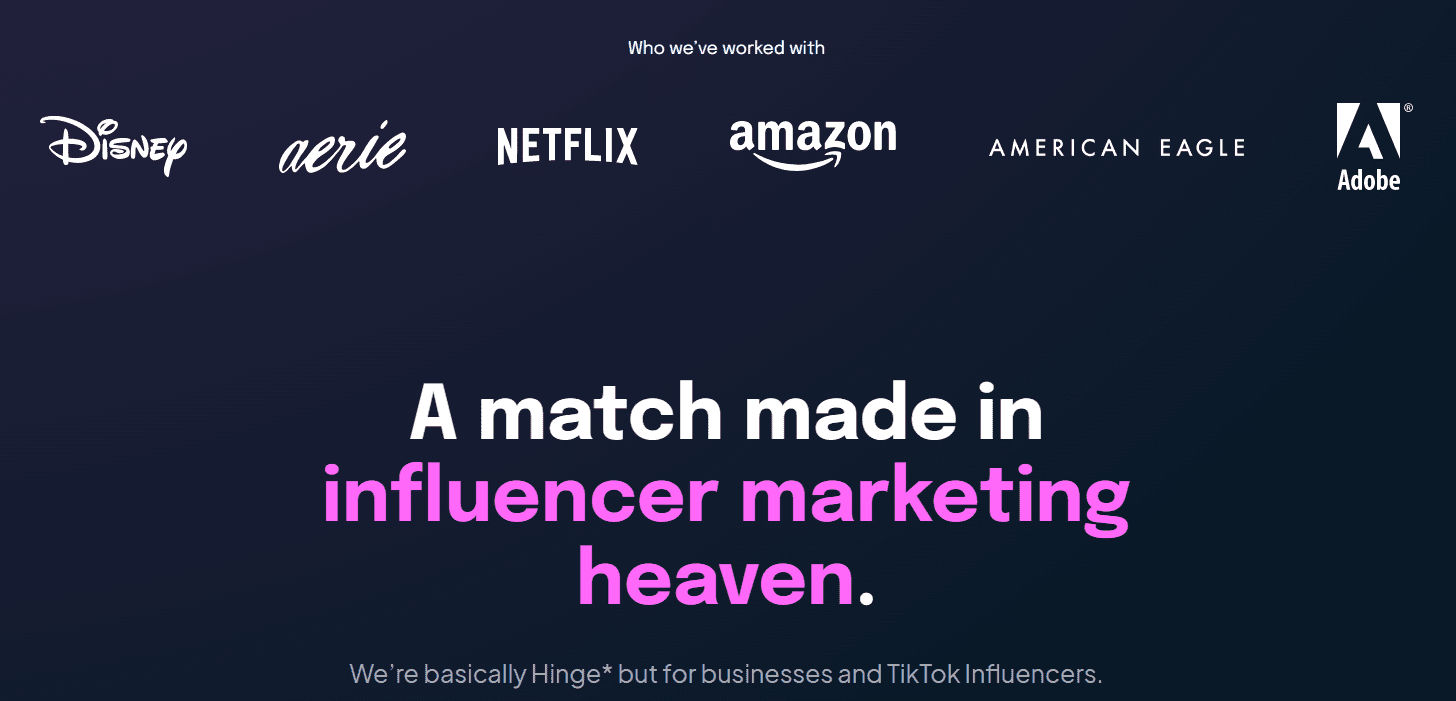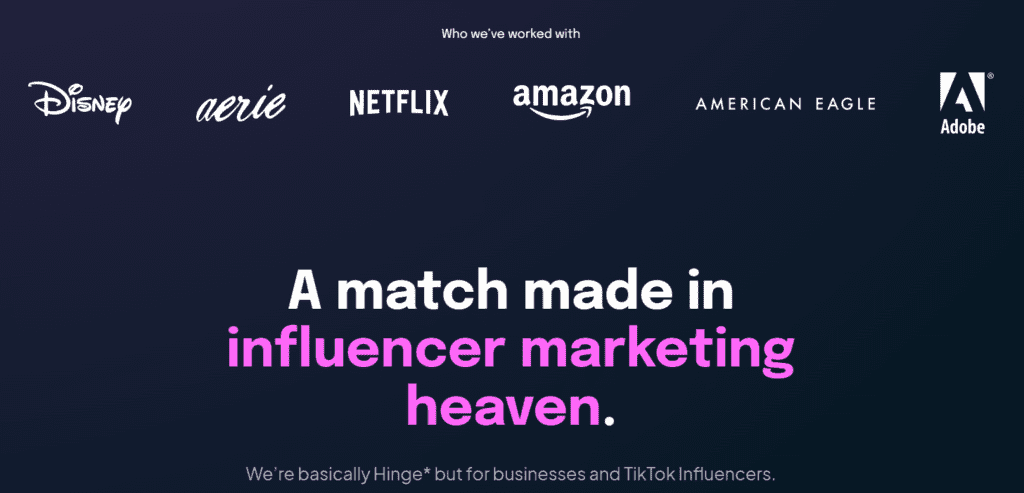 Source: ubiquitousinfluence.com
Ubiquitous brings a data-driven and expert-based approach to marketing. So if you want an agency to help you from the start of the campaign, including ROI calculation, this is your answer. 
Influencer Marketing Growth Chart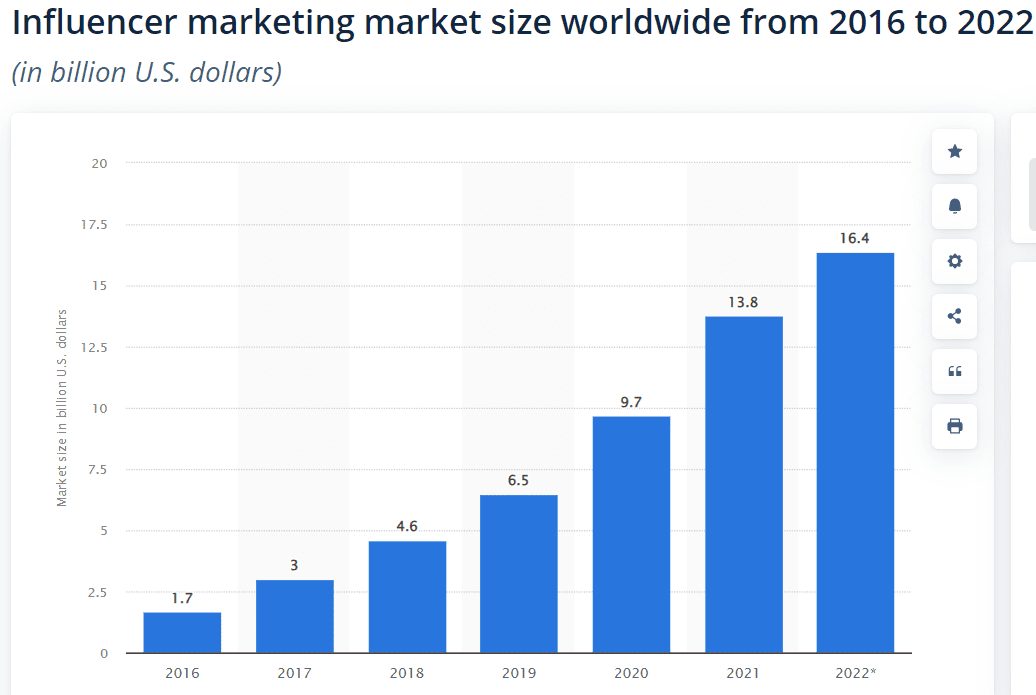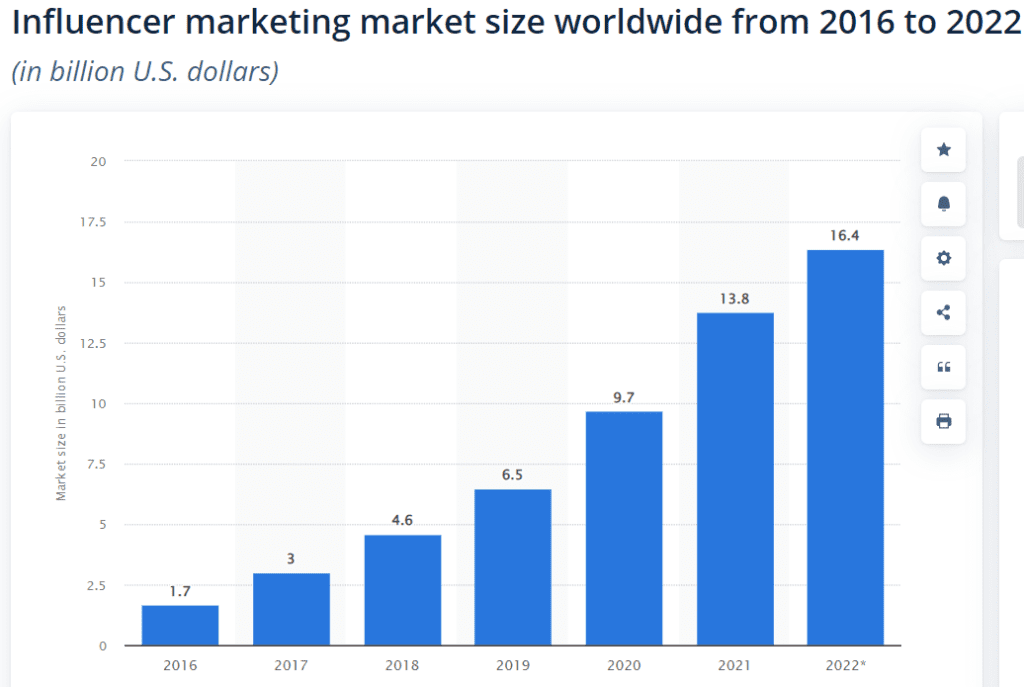 Source: statista.com
A growth chart is essential as it provides important details of how something performs over time. For example, a study was conducted on influencer marketing from 2016 to 2022.
According to it, the market has grown by over $15 billion in the last four years.
It started with a mere $1.7 billion in 2016 and jumped to $3 billion the following year. The next years saw an average increase to $4.6, then $6.5 billion. 2020 changed the game as the market size hit $9.7 billion.
The next two years also saw some exponential growth to $13.8 and then to $16.4 billion. These figures are not region specific, as it was a worldwide survey. But, the stats show how drastically the market size is growing. 
Social Media Influencer Marketing
Did you know that according to a survey, more than 68% of marketers say that Instagram is essential for their influencer campaigns? No doubt, it's the most important social media site for content creators.
In addition, many brands now prefer Instagram promotions as their target audiences use the platform. 
Additionally, Facebook and Instagram ads with influencer marketing have 85% more chances of driving sales than traditional ones.
These figures describe how important it's to have a face behind a campaign to make it more reliable and effective.
TikTok is also catching up with the trend as influencer-based ads on the platform increase the success rate by 27%. It tells us how essential creators' views are for the general public. 
Conclusion
Influencer marketing is here to stay, and rightfully so. Don't we all love our favorite influencers and the things they endorse? It gives us a sense of security and increases the brand's reliability.
Therefore, brands take this route to introduce their product in the market.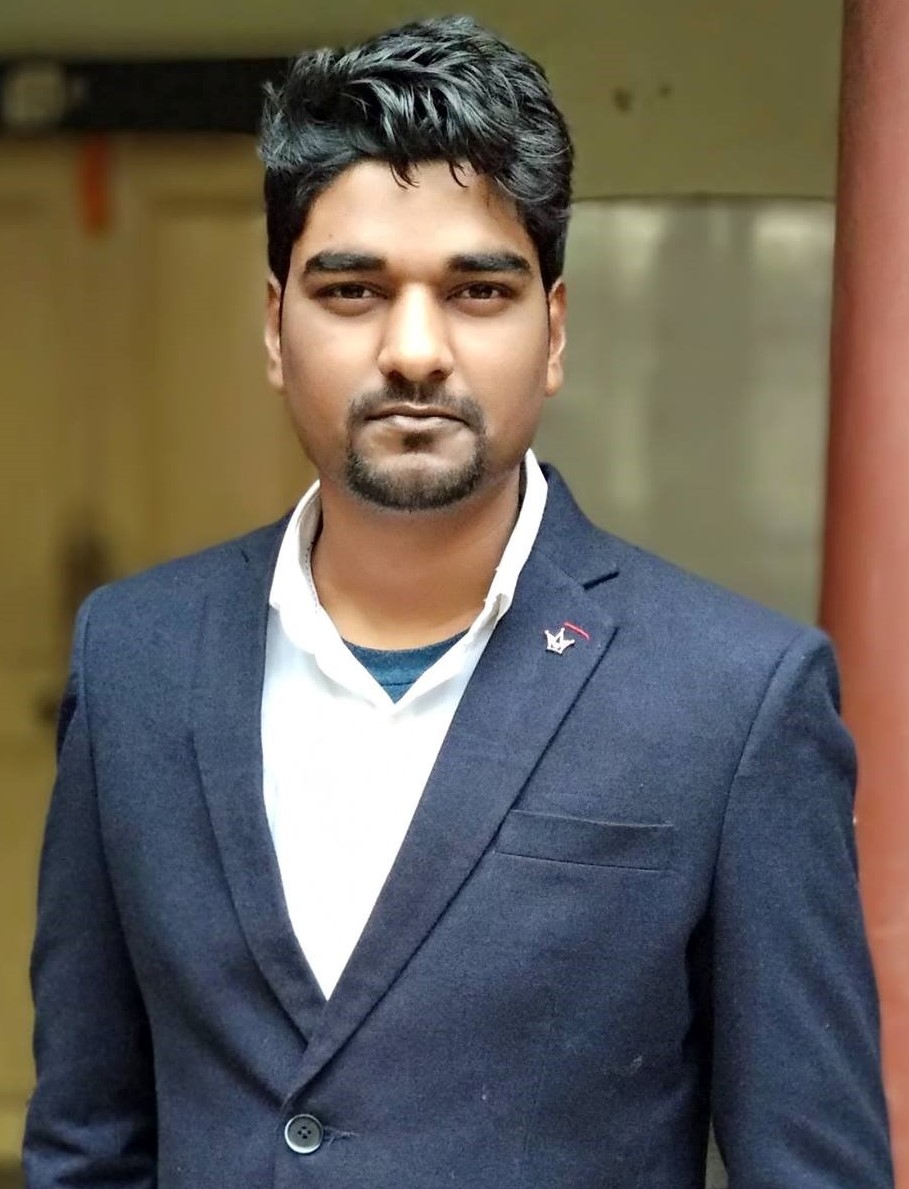 Vijay Kumar is a digital marketing expert and founder of TechZant.
He is passionate about helping businesses grow their online presence through SEO and data-driven strategies.