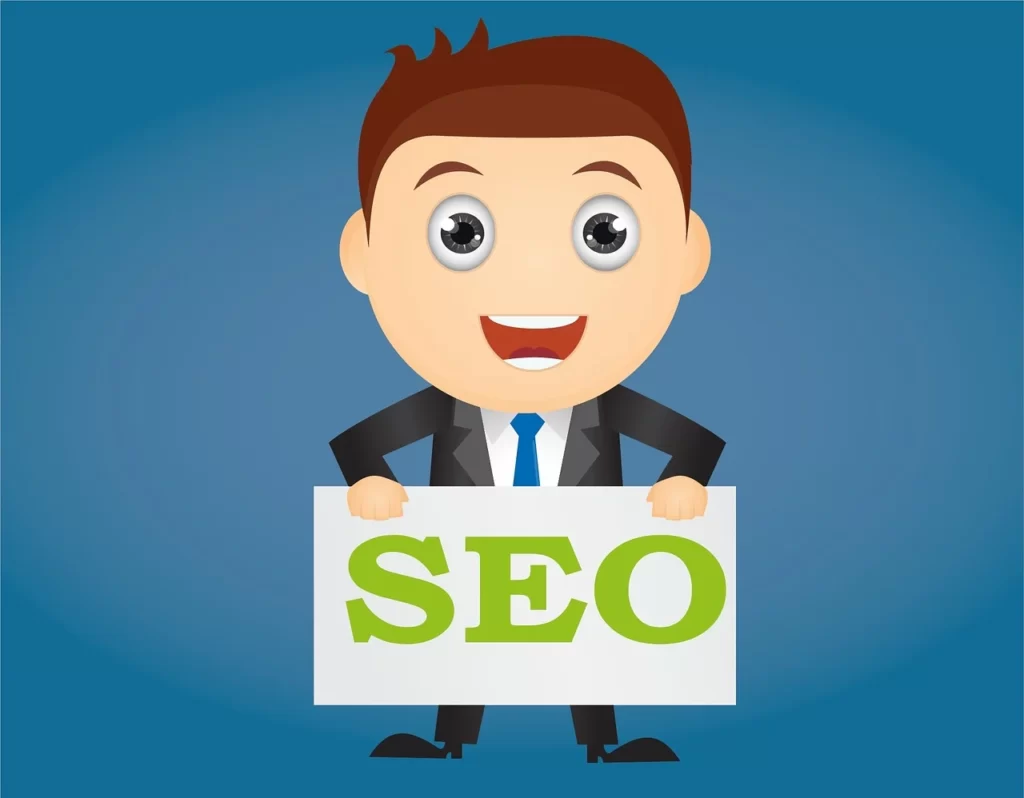 Introduction
Enterprise SEO focuses on SEO strategies that improve organic presence and ROI for larger organizations.
A good SEO plan needs careful planning, consistent execution, and constant monitoring. Companies must prioritize their SEO strategy to increase their visibility and attract more business.
Why Is Enterprise SEO Important?
In our digital world, every business wants to stand out and get found by customers. 
Companies need SEO tools to improve online visibility and search rankings. These tools analyze competitors and help refine website content for better results.
Businesses can attract quality traffic to their site and gain an advantage online with the right tools. Using enterprise SEO tools can offer numerous benefits for businesses. 
Use online tools to analyze website traffic, conversion rates, and search engine rankings. These metrics offer valuable insight into a company's online presence. Use this information to make informed marketing decisions and improve overall success.
Fix any deficiencies in your online presence to enhance your SEO strategy and gain a competitive advantage.
Notwithstanding its primary functionality, enterprise SEO tools benefit businesses by enabling them to outclass their rivals. These tools monitor and analyze competitor SEO tactics. They identify where the competitors excel.
By doing so, businesses can reveal their approach to surpass them. This ensures that a business maintains its position as a market leader and may attract more customers.
A strong SEO game is essential for any business that wants to succeed online. Enterprise SEO tools provide helpful insights to help you optimize your website and outperform your competitors.
With these tools, you can take your online presence to the next level and achieve marketing success.
This article contains nine enterprise SEO tips that will increase your website's visibility and attract more organic traffic.
9 Enterprise SEO Tips
1. Conduct a Site Audit
Conducting a site audit is essential for enterprise SEO. Site audits reveal strengths and weaknesses, helping the SEO team focus on making the most significant impact.
Regular audits also improve the user experience, giving businesses an advantage online. Site audits are critical for online success.
2. Focus on Keyword Research
Having an online presence is essential for a business. Keyword research is necessary for enterprise SEO. It involves identifying common words and phrases from potential customers searching for related products or services.
By prioritizing keyword research, SEO strategy is more straightforward. Traffic to the website is increased, search engine rankings improve, and visibility online improves.
Know your audience, search habits, and competition to find good keywords. Use tools and methods to find keywords that match your goals, have high traffic, and low competition.
Then, you can improve your on-page elements like metadata and content to rank higher on search engines. It can help you beat your competitors and get more qualified leads to your site.
3. Optimize Your Site Structure
Your website's SEO success is highly dependent on its structure. A well-organized website makes it easy for search engines to find your pages, boosting your online presence.
Establish a clear hierarchy and navigation system for your website to accomplish this. Optimize your URLs, meta descriptions, and header tags for a search engine-friendly website.
4. Optimize Your Content
To make a great SEO plan, you need good content. It must be high-quality, relevant, and optimized for your target audience and keywords. Use advanced SEO tools to find content gaps and make pieces that meet your audience's needs.
5. Optimize Your Images and Videos
It's crucial to make the most of visual content on your website. But it's also essential to boost site speed and SEO performance.
The solution is to optimize your images and videos by compressing them, choosing SEO-friendly file names, and using descriptive alt tags that fit your site.
6. Improve Your Site Speed
Enterprise SEO needs to improve your website's speed. Slow loading leads to a bad user experience, fewer site visits, and lower search engine rankings.
To boost site speed, optimize images and videos, decrease HTTP requests, and cut down on third-party scripts. You can also enhance loading times for users worldwide by using a content delivery network (CDN).
To improve your website's performance, it's essential to check its speed and improve it regularly. This will help your SEO and attract more visitors, increasing your chances of more sales.
7. Focus on Mobile Optimization
Mobile optimization is crucial for good SEO, as many people use their phones to browse the internet. It's essential to ensure your site is mobile-friendly, with a design that adjusts to screen sizes and loads quickly.
8. Leverage Local SEO
Optimize your website for local search with innovative techniques to attract more local customers and unlock the true potential of your brick-and-mortar store using local SEO.
9. Monitor Your Analytics
It's essential to track your analytics to understand how your SEO strategies are working. You can use enterprise SEO tools to monitor your website's progress, including organic traffic, rankings, and conversions.
How Much Does Enterprise SEO Cost?
To succeed in enterprise-level SEO, many necessary skills, tools, and experience can be costly based on the project's size, competition, and needed resources. Companies require enterprise-level SEO tools to manage significant initiatives and track progress.
The cost can vary between $30k – $1 mn per month or more, depending on the requirement.
However, some popular tools, such as Ahrefs, SEMRush, Moz Pro, and Majestic, can be expensive.
Enterprise SEO consultants have valuable tools and expertise for working with big companies. They provide strategies and insights to achieve optimal results and have access to a vast network of industry experts and resources.
Although it may initially seem costly, investing in SEO can be very profitable in the long run. By improving organic search rankings, businesses can attract more website visitors, increase visibility, and generate significant revenue.
Despite the high cost, companies seeking to grow their online presence should consider the potential return on investment.
Conclusion
In summary, enterprise SEO involves a lot of planning, execution, and oversight.
Use these nine tips to improve your website:
Check your website, Research keywords, Optimize content and structure, Speed up your website, Optimize for mobile, and Focus on local SEO—track analytics.
More Resources:

Vijay Kumar is a digital marketing expert and founder of TechZant.
He is passionate about helping businesses grow their online presence through SEO and data-driven strategies.