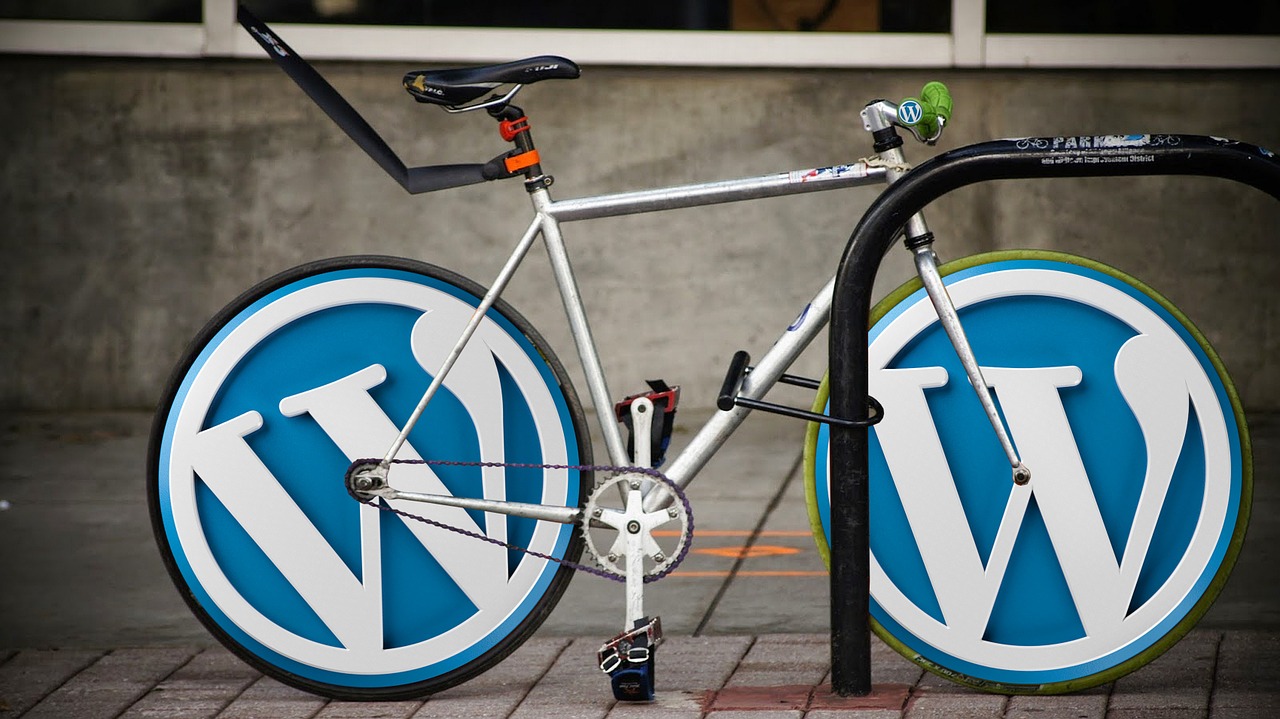 Introduction
Have you been looking for the best WordPress Cache plugins? If yes, you've come to the right place because we will inform you about various cache plugins by the end of this article.
But before discussing the ranking, let's answer a few questions that usually come to mind while discussing the WordPress cache plugin.
What is a WordPress cache plugin?
A WordPress cache plugin is an online tool compatible with WordPress sites that improves the performance of WordPress websites. When users visit your website, their browser requests information from your server to display the content.
This process can take some time, especially if your website has a lot of content or if the user is located far from your server.
A cache plugin stores a static version of your website when it's first loaded. Then, instead of generating a new page every time a user visits your website or any page, the plugin serves the stored version that reduces the load on your server, and your website loads faster.
In addition to improving user experience, a faster website can help with Search Engine Optimization (SEO), as search engines favor websites that load quickly.
Most cache plugins are easy to use and come with various settings that you can customize to suit your needs.
Does WordPress need a cache plugin?
If it takes more than 3 seconds to load, approximately 57% of the visitors leave the site; therefore, to lessen the load on the server and speed up the WordPress, a good cache plugin is required that makes your website run faster.
Websites like eCommerce, photographers' websites, and magazines with dynamic content (images, texts, products, and videos) and those with a lot of data are usually vulnerable to slow loading speeds.
If we don't optimize them, websites will load slower.
Key Takeaways
Performance Enhancement

: WordPress cache plugins play a crucial role in enhancing the performance of your site.

User Experience

: By speeding up your website, cache plugins indirectly contribute to a better user experience.

SEO Benefits

: Speed is a significant factor in search engine rankings.

Ease of Use

: Most WordPress cache plugins are easy to install and configure, making them easily accessible to beginners.
How do I cache a WordPress site?
Clearing the cache of a WordPress site is a very delicate process, as any mistake could break your site.
You can clear cache in WordPress with the help of plugins and also without the plugins by following the below-given steps:
Clear the browser cache.

Through hosting solutions, purge the cache.

Use CDN cache flushing options.

Within the installed plugins, clear the cache.

Use the WordPress command line.
Should I enable the cache?
They enable the cache to result in your website skipping a lot of steps. After loading the page for the first time, the cache plugins make a copy of the page, and this copy serves the cached copy to users rather than repeating the whole page generation process.
What does purge from cache mean in WordPress?
In simpler words, purging from the cache means removing or clearing unnecessary copies of your page. Mostly, this option appears when a caching plugin is in use.
Tip: You must also clear the DNS cache if you have just moved your WordPress site.
We know that caching helps boost and speed up your website performance.
Top 10 best WordPress Cache Plugins in 2023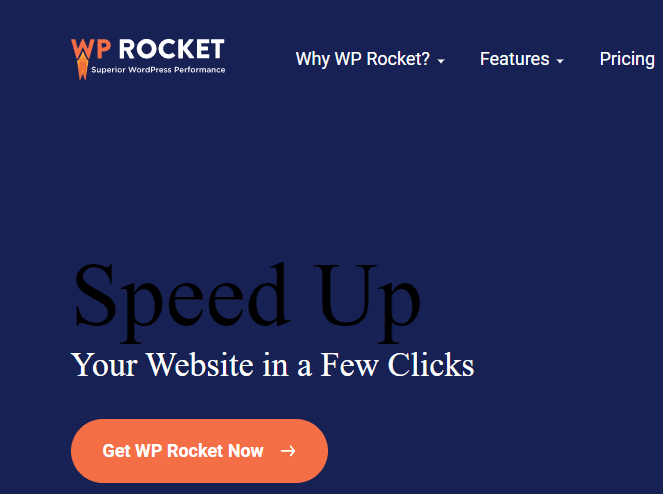 WP Rocket is the most beginner-friendly and easy caching plugin. If you don't know the technical terms used for caching purposes, then there is no need to worry about it.
With just one click, a user can clear all the cache instantly, and it automatically turns on the related settings of WordPress caching, like page cache, GZIP compression, and cache preloading.
To improve further performance, this plugin offers features such as CDN support, lazy loading images, DNS pre-fetching, and many more, making it the best WordPress caching plugin.
So, if you're a beginner, try using the WP Rocket caching plugin. But one drawback of WP is that it does not come with a free version, and you must pay for the pro version.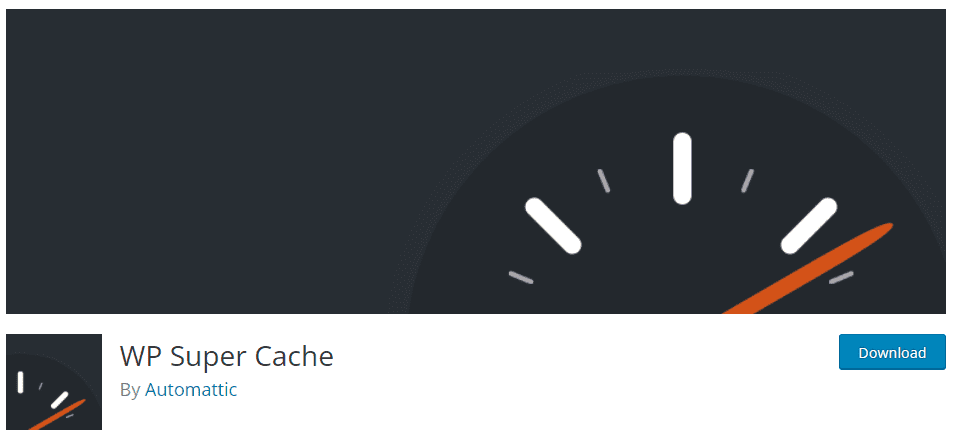 WP Super Cache is one of the best WordPress cache plugins. It generates static HTML files from the dynamic WordPress content instead of the heavy PHP script. The web server serves lighter files that decrease page load time.
This plugin has over two million active installations and has three caching modes: WP-cache, simple, and expert. The best advantage of this plugin is that you can use it without spending a single penny.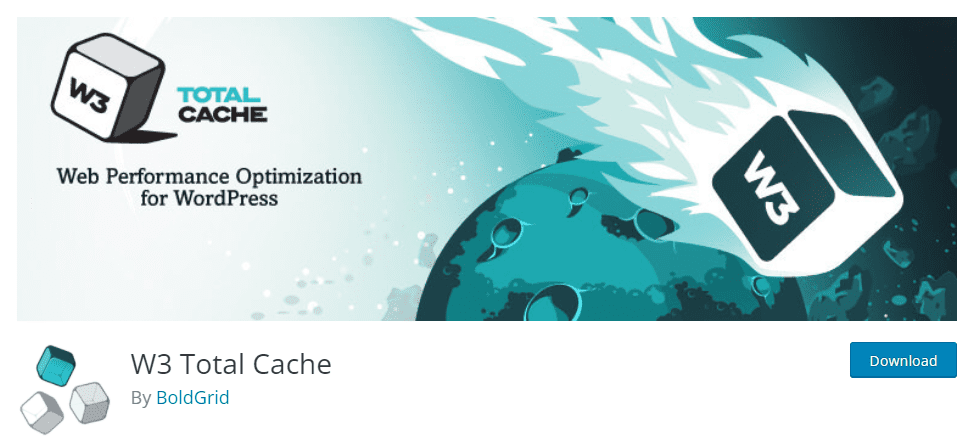 W3 Total Cache has the most functional options in this list. It also supports database cache, minification, object cache, CDN integration, opcode cache, browser cache, and fragment cache.
But this plugin is the most difficult to configure, making it appear intimidating for beginners.
After installing the plugin, you can use all the features since it is free.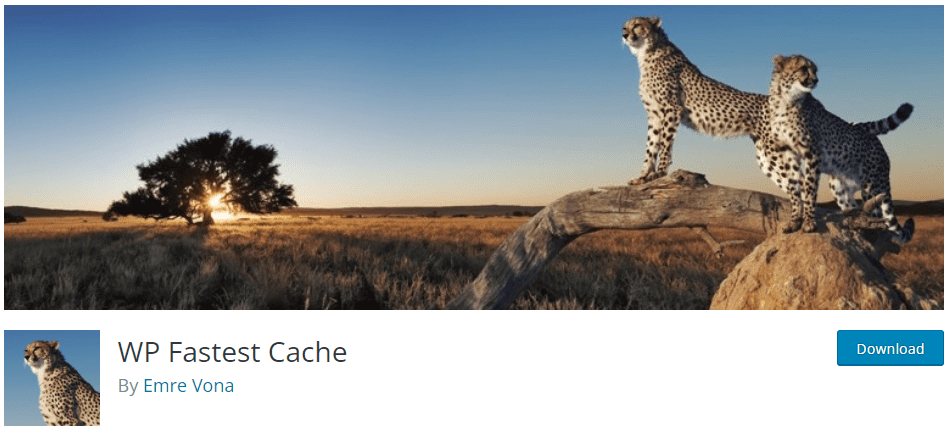 Getting to grips with all the average users is more accessible than W3. It has a much simpler interface. In addition to page caching, it provides other options such as GZIP compression, minification, concatenation, cache preload, and Browser cache.
The premium version of WP Fastest Cache offers unique features that boost the speed by cleaning up databases, optimizing images, caching mobile devices, and many other features.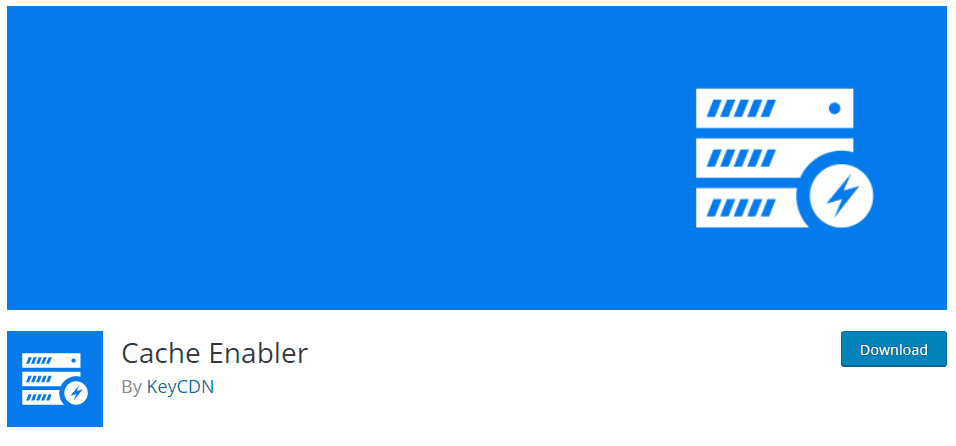 Cache Enabler is an open-source caching plugin that comes without a price tag. Web images can be served with this plugin without any need for JavaScript.
This plugin benefits online business owners as many eCommerce stores and blogs contain images.
It is considered the second fastest plugin and the fastest free plugin. With Comet Cache, you can perform caching on pages, posts, tags, or categories.
The pro version of this plugin offers intelligent and automatic cache clearing, but most of the primary features are free of cost.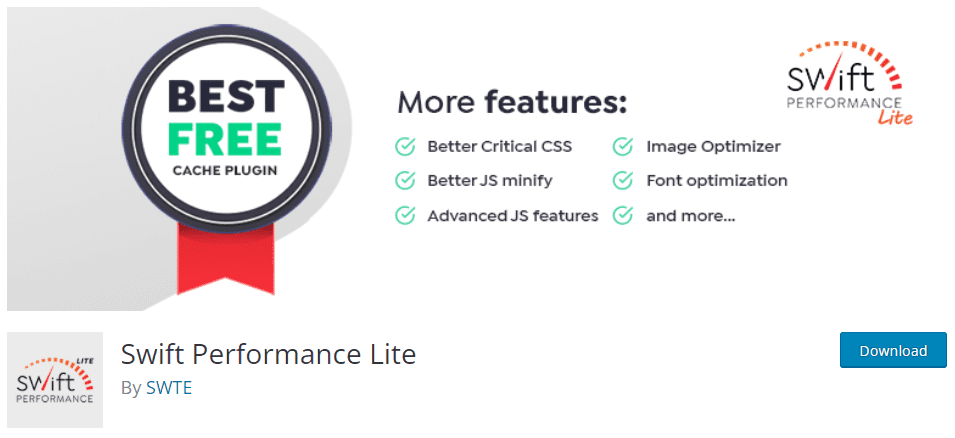 It is helpful to boost SEO scores, improve the speed of sites, and deliver a better user experience. You can turn plugins on or off on specific pages with its plugin organizer.
The Static resources delivery occurs with its minification feature that minifies or combines CSS and JavaScript.


It is considered the best WordPress security and firewall plugin. With a click, it enables GZIP compression and caches your website content with its built-in option.
This plugin is a DNS-level firewall and provides an incredible performance boost to your website.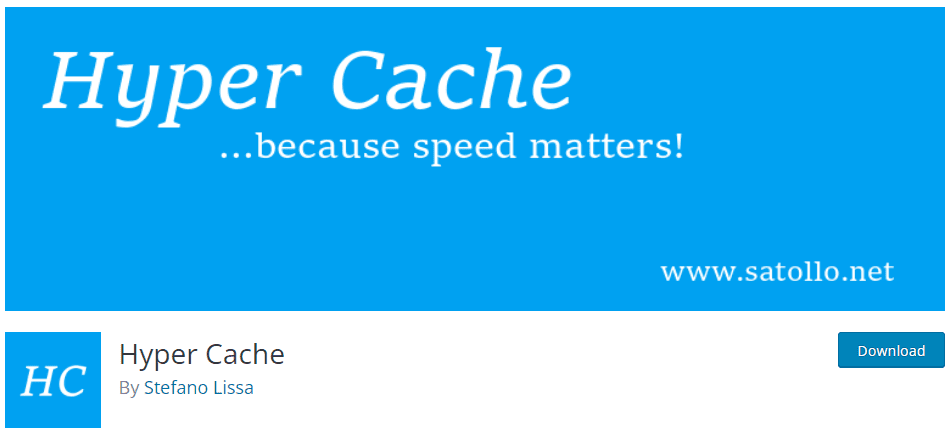 This plugin can run on any WordPress blog and solely on PHP, so there are no complex configurations. Moreover, there's no need to pay a single penny or worry about upgrades as the Hyper Cache plugin is open-source.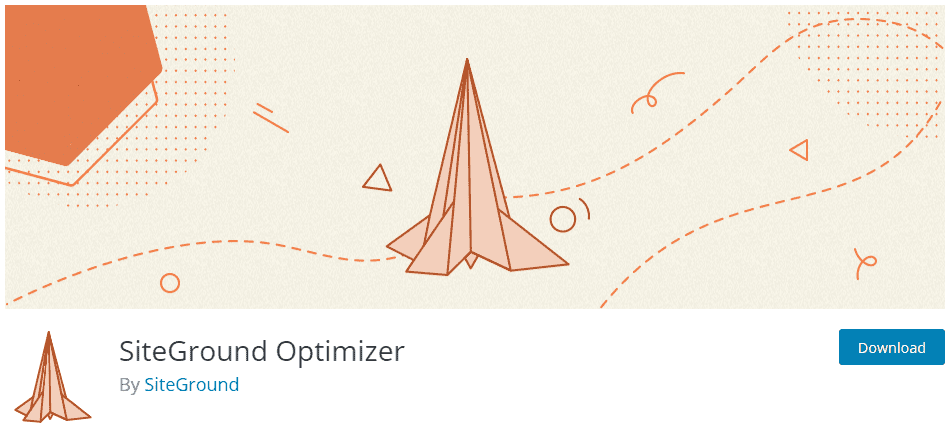 This plugin is suitable for both beginners and advanced users as well. SG Optimizer is a cache plugin that helps you combine files, compress your images, and minify your CSS, JS, HTML, and more.
FAQ
How can I install a cache plugin in WordPress?
Here are the steps to install a cache plugin in WordPress:
Log in

 to your WordPress dashboard.

Navigate to the 

'Plugins'

 section on the left side of your dashboard.

Click on 

'Add New'

.

In the search bar at the top right, type the name of the cache plugin you want to install and click 

'Install Now.'

Now, click on 

'Activate' 

after the plugin is installed.
Access its settings from the 'Plugins' section of your dashboard.
What are the benefits of using cache plugins?
Cache plugins improve the performance of your website by storing frequently accessed data, which reduces the load on your server and boosts your website speed. 
This leads to a better user experience as the visitors don't have to wait long for pages to load. 
What are some WordPress cache plugins that work with Cloudflare?
Here are some WordPress cache plugins that work with Cloudflare:
Conclusion
In the dynamic world of website management, WordPress cache plugins have emerged as a vital tool. They significantly enhance the performance of your website by storing frequently accessed data and files and serving them to users.
It will not only improve the speed of your site but also enrich the user experience.
Moreover, the SEO benefits of improved site speed can't be overlooked as they increase your website's visibility. The ease of use and customization options in most WordPress cache plugins make them accessible tool for beginners and experts.
So, to improve your website's performance, speed, conversions, and SEO user experience, try using the caching plugins listed above.
More Resources: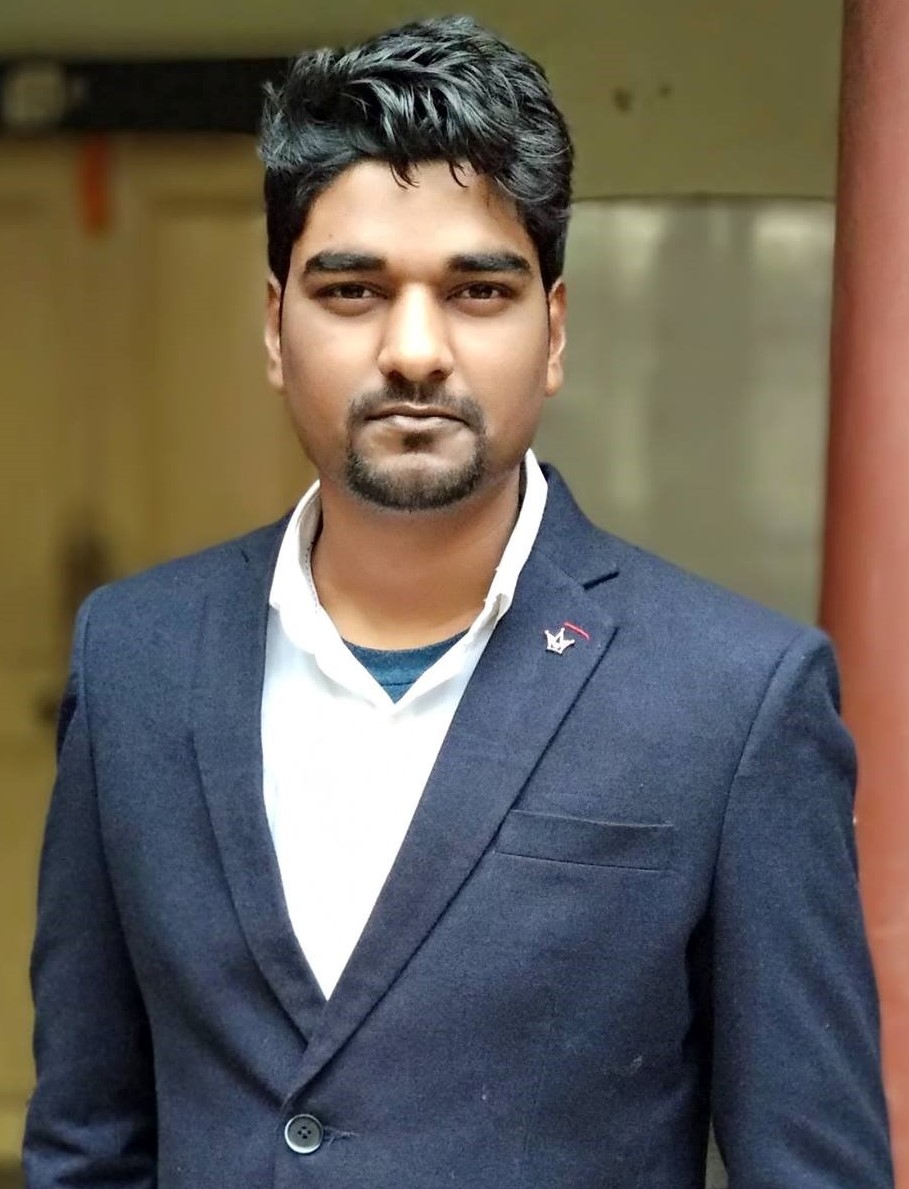 Vijay Kumar is a digital marketing expert and founder of TechZant.
He is passionate about helping businesses grow their online presence through SEO and data-driven strategies.