Introduction
If you run an online business, chances are you've already heard of the Google Search Console and the perks it brings for your business. Do you know what reports you can check in the Google Search Console? Or how does it notify you about indexing errors and any 301 redirects?
Well, the Google Search Console is simply for everything. This blog post will discuss everything you need about this fantastic Google product.
What is the Google Search Console (GSC)?
Google Search Console is a free product by Google that helps you keep track of your website's indexing and search performance.
It is a vital tool for every website owner to keep track of searched keywords, see keyword performance, fix indexing issues, and more. 
Besides that, GSC offers insight into your organic traffic and how to make adjustments to make indexing super easy.
This fantastic tool by Google was launched almost 15 years ago when it was called Webmaster Tools.
However, Google later changed its name and functionality, but it still serves the same purpose on another level. 
What does Google Search Console do?
For SEO, GSC is quite the best tool to adjust strategy. You can get the data from the search engine console, as it is a good indicator of your success in terms of rankings.
It shows you which keywords are ranking higher and which aren't. Additionally, it is an excellent indicator to see your competitor's keywords, their performance, and the keyword you want to target. 
For example, if you want to focus on a particular keyword or phrase, ranking lower than Higher on Google but higher on other search engines and do not know why GSC is where it starts. 
You can check many things, such as site accessibility, several indexed pages, and your indexing rate for that keyword. You can also see which competitors are ranking for the same keyword. 
Using GSC for Traffic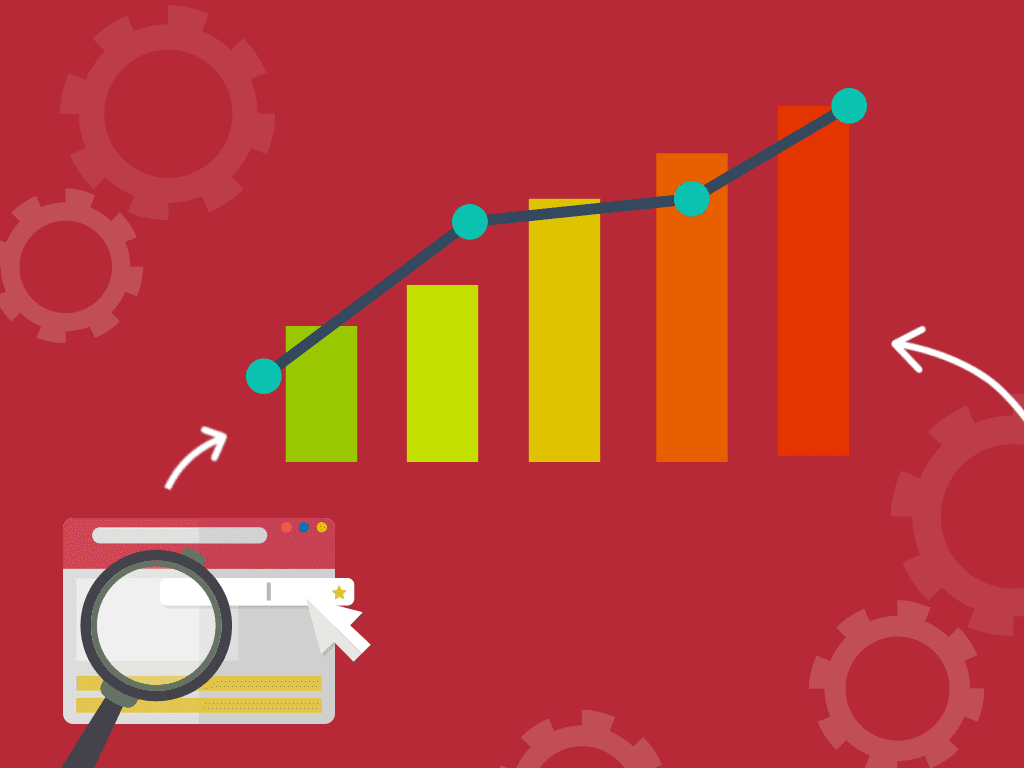 Google has made it easier to track the performance of your site.
When you visit the Search Console, you will see the number of daily searches, how often people find your site using different search engines and browsers, which keywords rank, how many pages are indexed on Google, and so much more. 
GSC offers several measures to keep track of clicks, impressions, CTR, and average position. Here is what you can see after your login:
Clicks:

The click metric displays the number of clicks your website receives. You need to import the data from your analytics tool, and then it will show the number of clicks. 

Impressions:

The impression metric displays the number of people who visited your website this month. For example, if someone visits your website and clicks on a single page or a link within a single page, it is counted as one impression. 

CTR: The

Click-through rate shows the percentage of people who clicked on your link compared to other websites. For example, if you click on a link for a product in Nordstrom, visit another site within the same domain, and find it low-priced, it is counted as one click. 

Average Position:

This number shows how many results are on your website. The average position shows how many results your Google SERPs find for that particular keyword or phrase.
Using GSC for Technical Site Health
Before launching a new website, it is crucial to check your new site's technical and information architecture. The site's primary purpose is to serve your users better and the services or products you offer. 
The technical side allows you to check whether your site is secure, whether there are any errors or redirect issues, and how it is compatible with mobile devices.
It would be best to incorporate these checks to create a web application that fits all screens. 
Check for any redirect issues, as you can use the XML sitemap to troubleshoot this; it is an easy way to find any problems and fix any errors. If your site uses a blog, you should check whether the blog is correctly set by checking the canonical tags.
Here, check whether the tags are correct and not missing anything. Using this tag on a website also allows Google Search to ensure that there is only one version of your content.
The Index Coverage Report


For search engine optimization, Google needs to keep track of your site's indexing. There is an index coverage report to ensure this and to check the number of indexed pages. You must create an XML sitemap and upload it on the Sitemaps page. 
You can check the following in the index coverage report:
Error: This means that your website pages are not indexed. Clicking on this report will give you extra information. For example, if your site is not indexed, it will show you when the error last happened and what the error was. 
Valid with warnings: A page has been found but is not indexed correctly. The warning comes up when it finds a page, but getting all your website content is impossible.
Valid: This means that your website pages are indexed, and the number of indexed pages shows the number of indexed pages. 
Excluded: Your website has been banned from Google search results. Google warns you that some of your content might be excluded if you have done something wrong or violated their guidelines. 
How to Add a User to GSC?


Go to the 

Google Search Console login

 page and add credentials to log in to add the user. 

Scroll down and click on Settings > Users and permissions in Search Console.
On the following page, click on a new user.

Add the email and access type you want to provide (owner, full user, restricted user, associate).

Click on Add, and you are good to go.
Other GSC Features: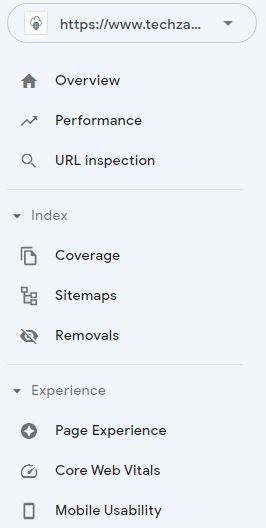 The Sitemap report: The Sitemap report shows all the pages on your site. It shows the indexable pages and other similar results. It is an XML structure of your website to help understand Google to fetch the pages.
URL Inspection Tool: The URL inspection tool is a search feature that lets you see the exact query that crawled your site. It gives you an insight into your overall traffic and how it compares with other sites.
Furthermore, the URL inspection tool is suitable for finding incorrect typos and broken links. 
The Site Analysis Report: It provides data on a website's performance. It will show your website insights. Besides that, it also shows your site's ranking among other sites competing for the exact keywords.
Core Web Vitals Report: The Core Web Vitals Reports give data on your site's performance.
For example, you can see if your site works on many devices, if your website load time is within the limit, and if any resources block Google bots from crawling your site.
Key Takeaways
Performance Measurement:

Google Search Console is a powerful tool that helps you measure your site's Google search traffic and performance. 

It provides insights into which queries drive users to your site and allows you to analyze your site's impressions, position, and clicks on Google Search.

Content Optimization:

The console allows you to submit sitemaps and individual URLs for crawling, ensuring that Google has a view of your site.

Issue Identification and Resolution:

 Google Search Console alerts you when it identifies issues on your site. It specifies which URLs are affected by these issues and lets you inform Google when you've fixed them.

Visibility Enhancement:

 The console is a valuable resource for optimizing the visibility of your website. It provides information on how Google crawls, indexes, and serves websites, helping you understand how Google Search sees your pages.
FAQ
Is Google Search Console free?
Yes, Google Search Console is a free service offered by Google that helps you monitor, maintain, and troubleshoot your site's presence in Google Search results.
How to login to Google Search Console?
You need a Google account to log in to Google Search Console. Once you have that, go to the Google Search Console website and click 'Start Now.' You'll be prompted to sign in with your Google account.
How to use Google Search Console?
Using Google Search Console starts with adding and verifying your website. 
You can use the dashboard to view your site's search traffic performance data, submit sitemaps, check mobile usability, and much more.
Is Google Search Console accurate?
While Google Search Console provides valuable insights and data about your website, it may only be 100% accurate sometimes.
What is the Google Search Console API?
The Google Search Console API is a way for developers to programmatically interact with the data in their Google Search Console account.
Google Search Console vs Google Analytics: What's the difference?
While both are powerful tools provided by Google, they serve different purposes. 
Google Analytics provides detailed statistics about a website's traffic and all traffic sources, whether organic, social, direct, or referral.
However, Google Search Console focuses more on the site's visibility on Google and its performance only in the Google search results. It will not show the in-organic traffic.
What is a sitemap, and how to submit a sitemap in Google Search Console?
A sitemap is a file where you provide information about your site's pages, videos, and other files and the relationships between them.
Below are the steps to submit a sitemap in Google Search Console:
Sign in to Google Search Console.

Select your website.

Go to 'Sitemaps'.
Enter your sitemap URL. In the 'Add a new sitemap' section, enter the URL of your sitemap. It's usually in the format of yourwebsite.com/sitemap.xml.
Click on the 'Submit' button.

After submission, Google Search Console will begin processing your sitemap. You can check later to see if errors were found during the process.
Conclusion
For now, you can see how the GSC can be a powerful tool for any website and how it helps to improve your website's organic traffic. Whether running a small business or a blog, you should set up a Google Search Console.
You need to know the data and use it for your SEO strategy. Please set up your Search Console data today and see how it goes!
More Resources: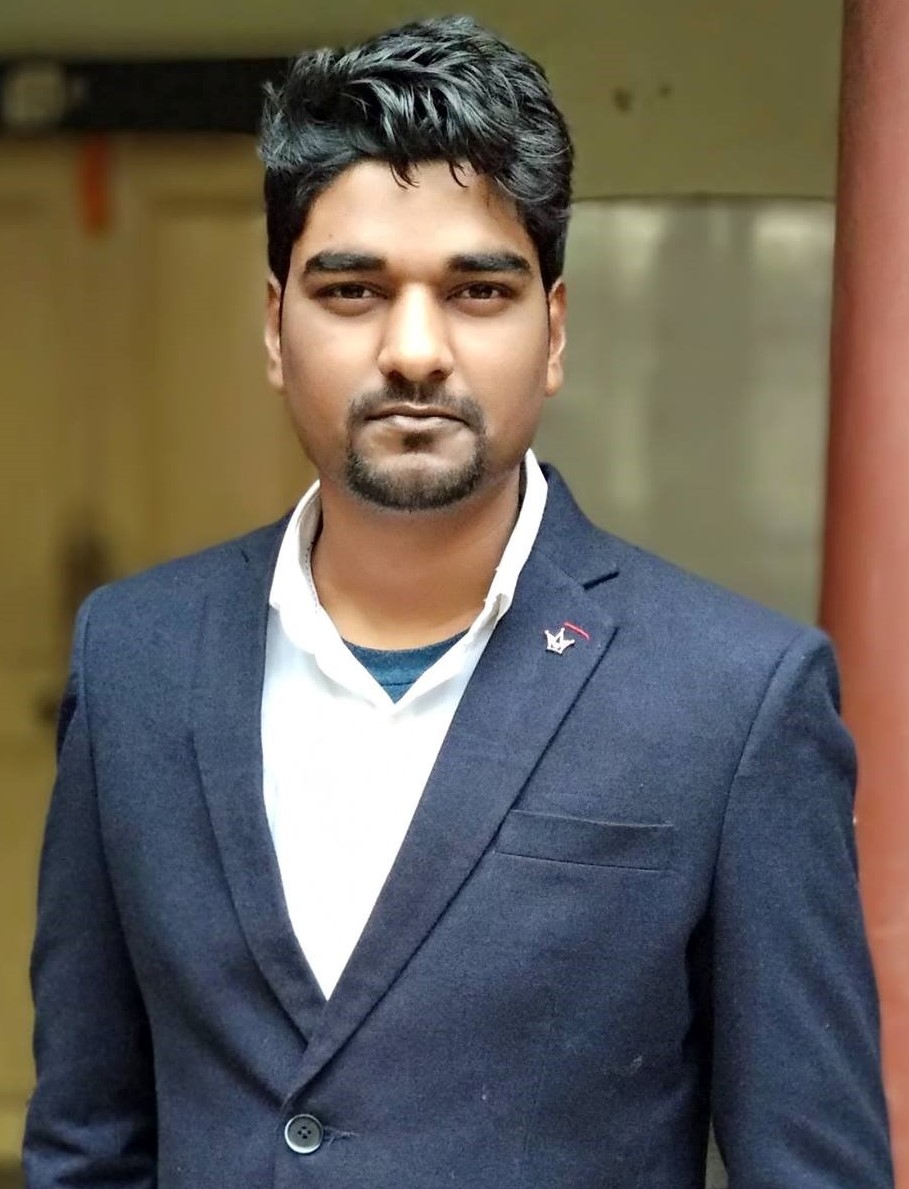 Vijay Kumar is a digital marketing expert and founder of TechZant.
He is passionate about helping businesses grow their online presence through SEO and data-driven strategies.