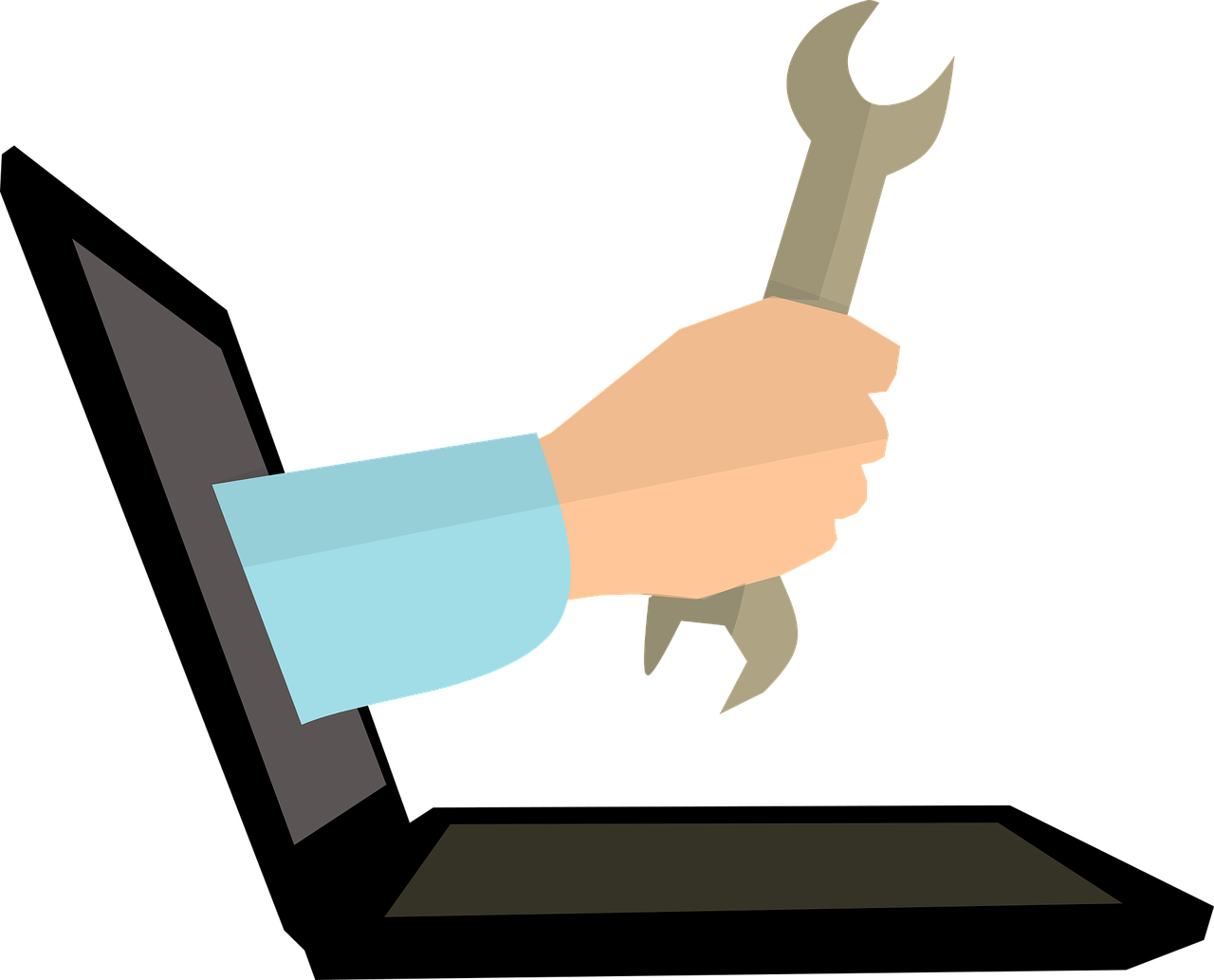 Introduction
Most businesses are switching toward the digital world to withstand the current market trends. Digital marketing tools help marketers drive organic traffic and convert potential leads into customers. However, picking the right tool, with so much versatility, is no easy job.
To keep up with the latest tools and trends in the digital market, we have compiled a list of the ten best digital marketing tools. But before moving towards it, let us examine digital marketing.
What is Digital Marketing?
Digital marketing is the marketing strategy that works through digital channels like social media, emails, websites, search engines, and many others.
But no digital marketing is complete without a proper strategy. Here is where these tools step in for seamlessly executing this strategy.
What Tools are Needed for Digital Marketing?
Digital marketing tools form foundations for web forms, analytics, email marketing, and CRM. Further, more specialized tools feature design tools and keyword rank trackers that help you surpass the competition.
It is time to take your marketing strategy to the next level with our outlined ten best digital marketing tools that every marketer tool kit must contain!
Key Takeaways
Embrace Automation

: Digital marketing tools offer automation that saves time and improves efficiency.

Data-Driven Decisions

: These tools provide valuable insights and analytics. Use this data to understand your audience better, measure campaign performance, and make informed decisions that enhance your marketing strategy.

Personalization is Key

: Digital marketing tools enable personalization at scale. Tailor your messages based on the user's behavior, preferences, and past interactions to create a more engaging and effective marketing experience.

Multi-Channel Approach

: Leverage digital marketing tools to manage and optimize your presence across multiple channels.
10 Best Digital Marketing Tools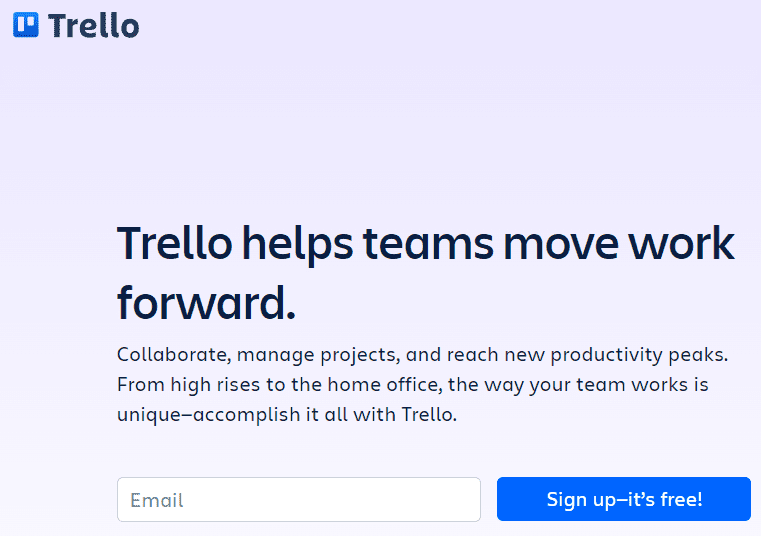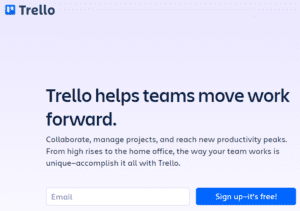 Trello works as a perfect content management tool. It helps you strategize content and brain for your digital marketing campaign. Treiss, as a visual collaboration platform, is compatible with every field, be it support, sales, human resources, or marketing.
For seamless execution, Trello defines projects and their requirement in cross-team communication with no geometrical barrier.
With Trello's digital board, you can prioritize, create, and organize global and remote teams.
Assigning multiple Trello cards to employees helps them quickly identify their task roles and current projects.


If you are looking for a unique content research tool, BuzzSumo is the best option. BuzzSumo identifies top influencers in your industry and opens a pathway to connect with them.
Generate evergreen or trending content for your targeted audience when you can look up trending topics. And subsequently, define the scope of your search.
With BuzzSumo, you can keep track of your performance by measuring content analytics and social mentions.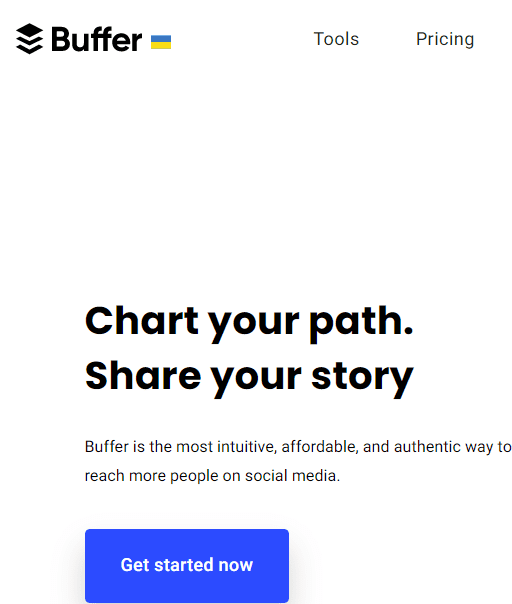 Handling multiple social media accounts gets quite complicated. Buffer is here to put you at ease by providing a platform that helps you manage all social media campaigns in one place.
Be it scheduling posts on Facebook or uploading stories on Instagram, Buffer can easily do that. Get a performance analyzer for yourself; none better than Buffer if social media is the center of focus for you!


Want to improve your SEO strategy? How about a comprehensive SEO audit? Whatever it is, SEMRush is one of the best tools that help in every aspect, from providing backlinks to keyword research and position tracking.
Recent updates feature improved advertising and content writing.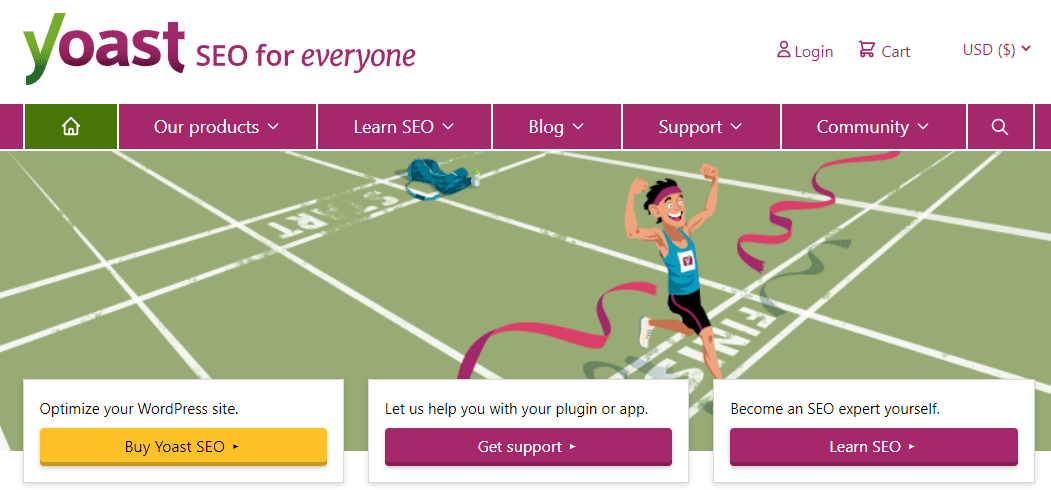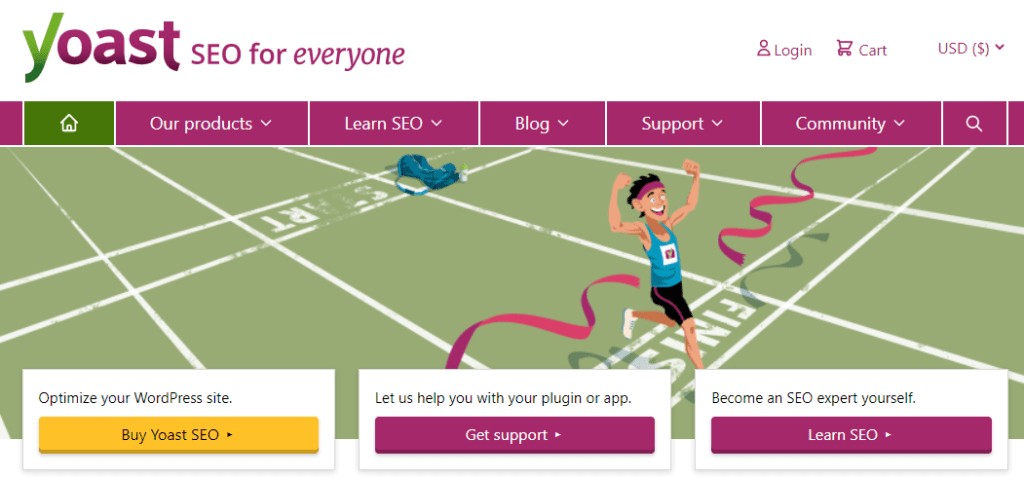 Yoast SEO sounds familiar. A WordPress plugin helps marketers optimize their website content to perform better in search engines' organic results.
Yoast does it all by focusing keywords, creating content and internal links, or using webmaster tools.
As a result, it evaluates page readability and provides a reading score to improve your website's ranking. Best of all, Yoast SEO keeps you updated by comprehending according to Google's algorithm updates.

Canva is the perfect go-to tool for creating professional graphics. It enhances your design experience with built-in templates, clip art, and fonts for designing CTA buttons, infographics, and social images.
Also, make your project stand out from the rest using the Canvas drag-and-drop design platform, which is also compatible with beginners.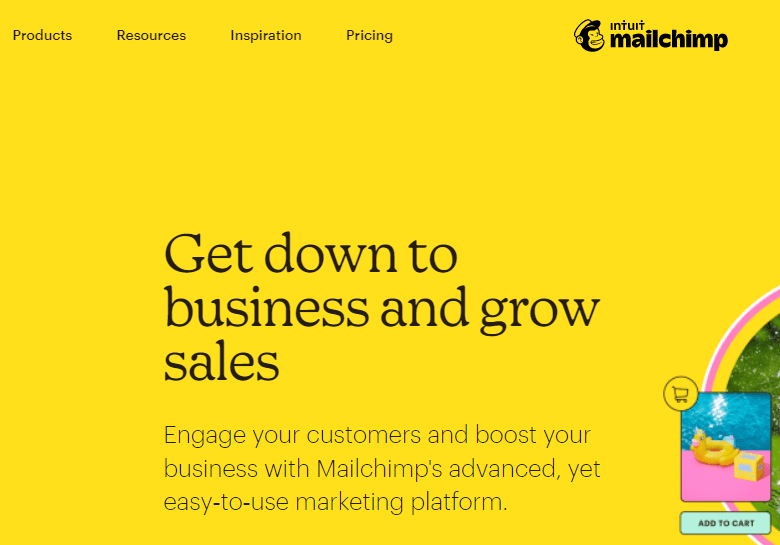 Create meaningful email marketing campaigns with our all-in-one email marketing tool, Mailchimp. Being super easy to use with its drag-and-drop functionality and pre-designed email templates, you can drive more sales and draft professional emails. 
Furthermore, it helps keep track of multiple email campaigns in real-time, ensuring that all your emails bring potential results.
Take your email marketing to the next level by adding GIFs, personalized fonts, and images, and then develop A/B testing for these emails.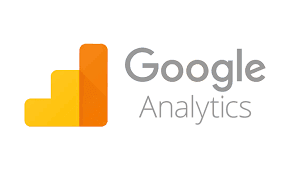 Another best digital marketing tool, Google Analytics, helps conduct website analysis efficiently. It keeps track of who visits your website from across the globe.
Moreover, Google Analytics also studies the most visited pages of your website.
With Google Analytics, you can build an enhanced e-commerce setup. It keeps track of your goals, explaining where to focus for your business's future growth.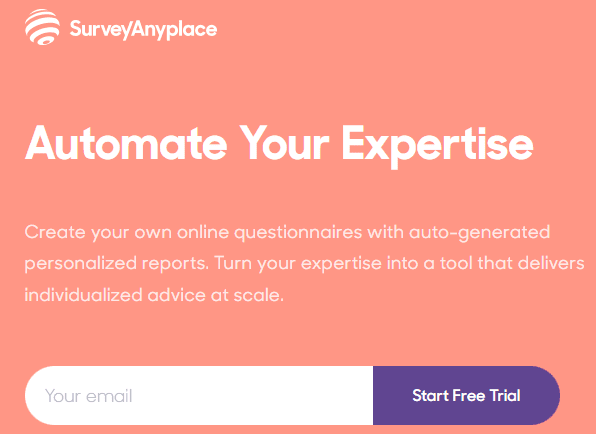 Are you in search of a powerful lead-generation tool? In that case, Survey Anyplace is another best digital marketing tool that your team must consider.
Survey Anyplace's ReportR pack shares a personalized PDF report to the respondents based on their answers right after completion.
In addition, you can integrate them with Zapier or MailChimp for a perfect combination. Just as Survey Anyplace allows easy transport of leads to your email marketing tool or CRM, it also starts building nurturing campaigns.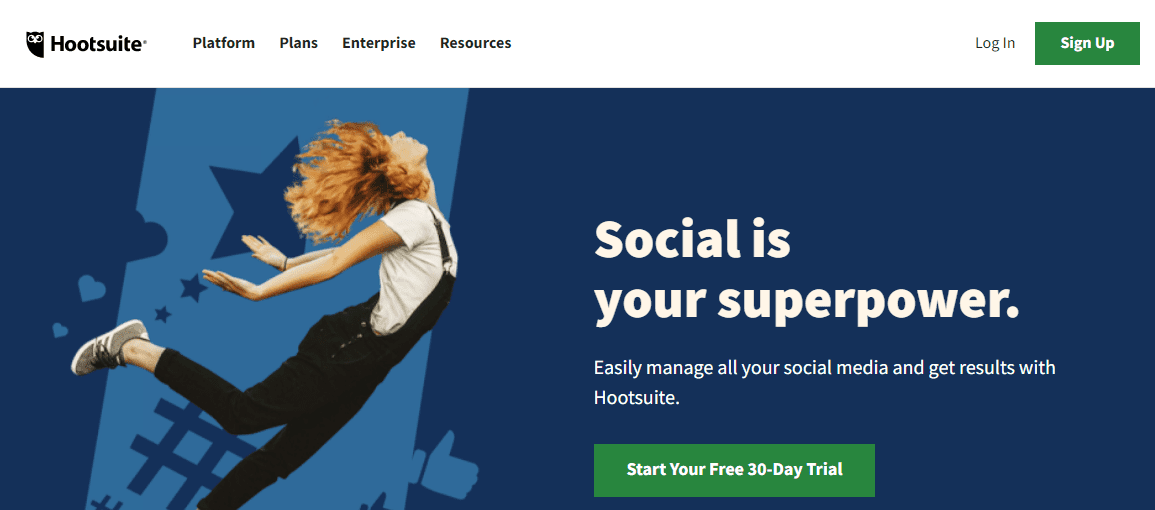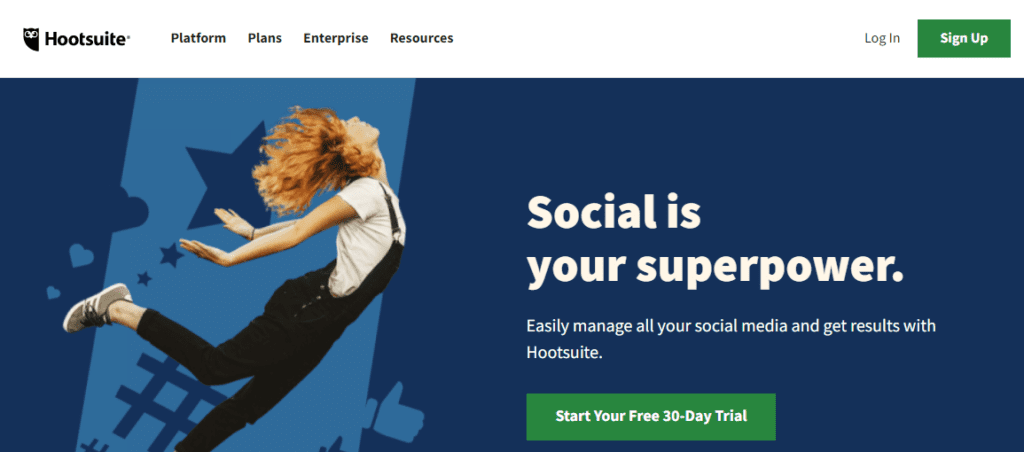 Likewise, Buffer, Hootsuite is another social media management solution that allows you to store your content in a cloud system, providing easy access to all team members 24/7 for social media posting.
With Hootsuite, you can schedule multiple posts for auto-posting with keywords and developed tags.
Similarly, this tool even helps in tracking your social media content. Hootsuite helps calculate ROI and conversions, boosting your overall brand marketing.
FAQ
What are some effective digital marketing tools for small businesses?
Numerous digital marketing tools are available that can be incredibly effective for small businesses. Some of the best tools are listed below:
Social Media Management Tools

: Hootsuite and Buffer

Email Marketing Software

: Mailchimp

SEO Tools

: SEMRush and Moz

Analytics Tools

: Google Analytics
Can digital marketing be automated?
Absolutely! Most of the tasks related to digital marketing can be automated using the right digital marketing tools. 
For example, you can automate email campaigns, schedule social media posts in advance, and even automate ad placements. You can find the suitable tools for each task you want to perform. There are lots of free and paid options available.
Conclusion
With continuous evolvement in our surroundings, we must comprehend how to grow our business by transforming potential leads into loyal customers. Using these ten must-have digital marketing tools will help you get closer to your goal of success.
Remember, each business is different, so not all these tools might work for your business. Understand your business requirements and pick those tools that suit your business needs.
Do share your thoughts with us in the comments section below!
More Resources: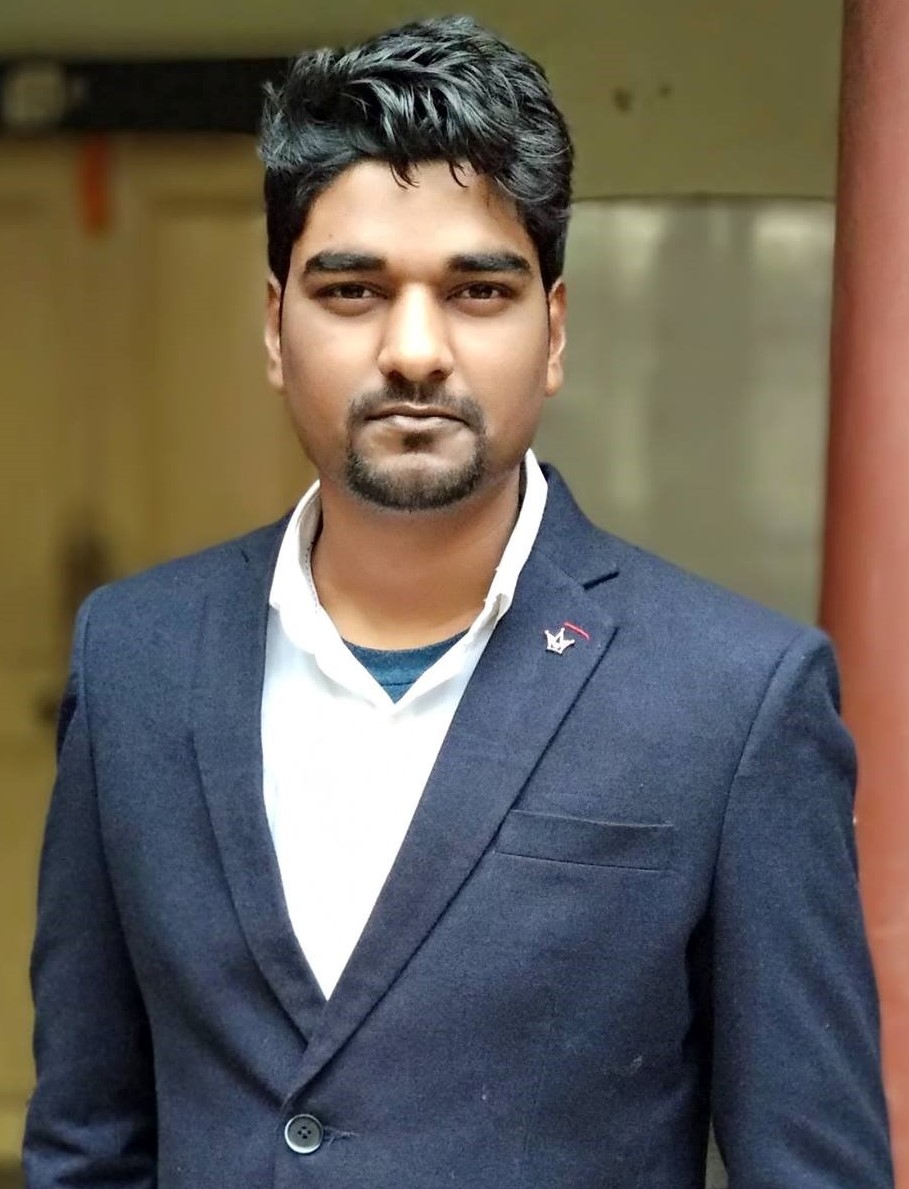 Vijay Kumar is a digital marketing expert and founder of TechZant.
He is passionate about helping businesses grow their online presence through SEO and data-driven strategies.