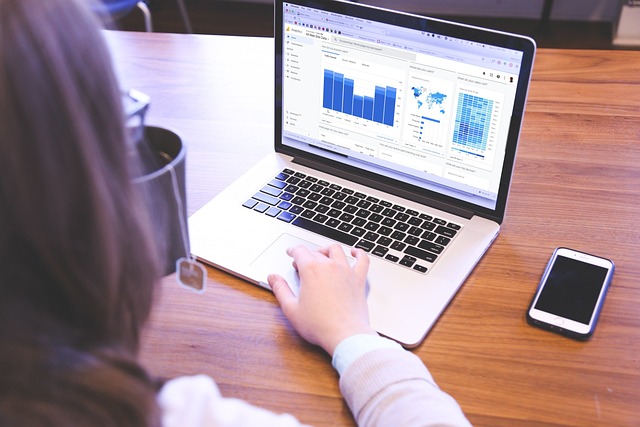 Introduction
When you run any website or blog, it will not gain popularity. You need to drive traffic so that users can know about your website and what information it is providing. Whether running an online business or an E-Commerce site, you need traffic to do your business and get sales.
Without traffic, there is no value in having a website, and anyone who posts something on the internet needs traffic to be successful online.
You may be wondering if getting traffic is enough. But, in reality, you need high-quality traffic to do your business. Having no leads, conversion from the traffic is just a number.
Traffic that can do nothing for your business is not worth it. To be successful in blogging, creating a website, or establishing an online business, you need good-quality traffic.
This article will teach us to get more traffic and take our business to the next level. So, let's start.
Key Takeaways
For driving traffic to your website, know your audience better to create content that appeals to them.
Use social media to promote your content and engage with your audience.
Optimize your website for search engines, but remember, write for the audience and not for search engines.
Collaborate with other websites and influencers to reach a wider audience.
How to drive traffic to your website for free?
As you know, traffic is the user who visits your webpage. But what types of sources can bring traffic to your webpage? We will get an idea about this.
Different sources can help you generate traffic and produce high-quality and converting traffic, which is good for your business.
Grabbing conversion from traffic is the ultimate thing for your business. However, not all visitors will convert. But your conversion rate should be enough that you will gain a good ROI.
Now, let's see the types of accessible traffic sources that you need for your website for free:
1. Search Engine Optimization(SEO)
It is the best way to get traffic organically through search engines like Google, Bing, and Yahoo. SEO is essential in indexing our web pages to the search results. Users search for any result on Google shows many web pages.
The best webpage for better optimization will be shown on the first page. There are many techniques for doing SEO for your pages.
2. Post your articles on Social media
Social media is a great platform to attract visitors to your website. You can post your articles along with your post link written on your website to Facebook, Twitter, LinkedIn, Tumblr, Instagram, and others to drive traffic.
While social media is not an article writing platform, you can include some insights and quick details of your articles and the link on the social platforms. People will click the links to learn more about your content and drive to your website.
You can use Facebook groups' help to post your content and tweet on Twitter. Post on LinkedIn or make a company page on your website to post regularly when you publish content.
Also, you can take the help of some WordPress plugins that can share your published posts on social websites. It will save time, and you do not have to post on social sites separately.
3. Post insatiable contents
Remember, "Content is king." If you don't provide value through your content, you can not drive traffic, whatever methods you try. Your content should be rich, and people will automatically visit your website.
Suppose you posted something on your website, and people find it valuable, then they will likely recheck your website.
It helps in improving returning visitors to your site. The more returning visitors, the more will be in trust your website.
Good content also helps in SEO; search engines will crawl it easily and display it in search results. Write good content and include good keywords that are likely to be searched. The content should be at least 1500 words having proper headings.
You can use WordPress plugins like Yoast SEO to check your content's readability and SEO score. Also, online tools like SEMRush can help you to write good content.
4. Use email marketing
Through email marketing, you can increase the chances of your link clicks. People check email daily, and it has become a daily habit. If you have an email list that you have added through your website's opt-in form or newsletter, then you can do email marketing of your posts.
The subscribers will be likelier to open the mail and visit your site. Remember to put some brief content along with the post link so that people will get some attention and click on it.
Include images to make it attractive, and provide your social profiles so they can follow you.
Use the autoresponders and set the automation regularly to send your content to the subscribers.
5. Publish on article submission websites
It's a good practice to publish your content to article submission sites like Medium. Medium is an extreme site with millions of users; posting your article on Medium will get some quality traffic. There are lots of engaged users present on Medium.
To grab quality traffic, follow others on Medium with similar interests to your business or niche. This will increase engagement; they can see it every time you publish something.
You can take the help of the story import feature of Medium, where you directly paste your post's link to fetch the whole article.
It will also include the link to the post on the bottom so that readers will know about the source of your article and will visit to read other articles.
6. Create YouTube videos
YouTube is the most significant source of video marketing. Peoples create videos and publish them on YouTube to get views and engagements. It is a place of fun and entertainment and a platform for marketers.
Bloggers, business owners, E-commerce, and other service providers use YouTube as a traffic source. The reason for it is that it has billions of users, and it helps in the promotion.
You can create videos of your blog and review them on YouTube. Create tutorials about any courses. Make product review and engage with audiences.
As you can do SEO for your webpage, you can do SEO for your YouTube videos that help appear in YouTube and Google search results.
It helps attract more traffic to your video, and once you start getting traffic to your videos, the viewers can click the links of your website that you can include in the video description and get traffic to your website.
Using product reviews of your E-commerce store can drive sales to your products, and YouTube is a great place to produce quality traffic with a better conversion rate.
7. Make a SlideShare presentation
SlideShare is an excellent platform if you love making a presentation and can promote your website through slides. It is a Google-friendly site and has a broad user base.
People create slides representing tutorials, Ebooks, and content to spread their knowledge to the audiences.
You can start using this platform to create slide content and publish it. There are lots of active users in SlideShare who can find your slides and see them.
Include your website link in the description box of the presentation so that viewers can know more about it, and you will get traffic.
8. Make a mobile-friendly website
You know, Google shows websites optimized for mobile and responsive. Most people worldwide access the internet through mobile, and if you do not focus on mobile usability, you can lose the competition.
Use templates and themes that are mobile responsive and do not take more time to load. You can lose your visitors if your website takes too long to load.
Peoples prefer fast websites, and you make sure to use Google Page Insight Tool to check the mobile-friendliness of your website.
Check the errors and warnings you get through this tool and solve the issues. Now people are switching to Accelerated Mobile Pages (AMP), the most recent version of mobile responsive sites, which loads very fast. It also helps in SEO.
9. Publish more content regularly
You have made a website, but what will happen if you stop publishing new posts? The quick answer is you will lose traffic. If you are not active on your website and stop issuing recent posts, your search ranking will be hurt, and it is not suitable for your new and returning visitors.
It also reduces your social engagements and email promotion when you stop publishing. You will lose traffic from these sources.
You should not stop publishing new content and engage with other sources to acquire more traffic. If you are a beginner and not getting enough traffic to your website, then don't worry.
Just don't lose hope, and keep posting. It takes time to make your site's authority, and if you are active and post regularly, then the trustworthiness of your site will improve.
10. Guest Posts
Writing guest posts for other websites can help your website as you will get a backlink. You will get high-quality backlinks if you write posts to other websites with great Domain Authority.
It will improve the SEO of your seat, and you will get traffic.
Apart from this, you can make a 'write for us' section on your website so any visitor interested in submitting a guest post can connect with you and send a guest post.
It has many benefits, and you will get free posts, saving you time as you don't have to write articles by yourself. Also, several articles on your website increased, which boosted the ranking.
Paid methods to drive traffic
1. Use Google Ads
Google Ads is the best method of getting traffic and engaging more customers to your website or business. You can use it to drive traffic to your blog, website, E-Commerce platform, Affiliate Marketing, Campaigns, YouTube videos, and more.
Many businesses depend on the Google Ads service and invest a lot of money to run their Ads.
One of the main reasons behind using its service is it will generate organic visitors to your webpage. When people search related keywords per your Ad, they will show your ads on Google search results. It increases the chances of clicks and conversion.
It has many features, and you can set a bid for your campaign based on CPC, CPA, and CPM. You will only pay Google Ads when someone performs any action per your campaign setting.
2. Social media ads to drive traffic
Like Google, many social media platforms provide the feature of advertisement. People can use their Ads service's help to run their Ad campaign. Social platforms like Facebook, LinkedIn, Twitter, Instagram, and Pinterest have their Ad service.
These services will show your Ads in front of the users of those platforms. You can pay according to your target and bid. People prefer to choose these promotion services because many user base social media platforms drive excellent quality website traffic.
3. Influencer marketing
If you have a lack of audience base in your social profile and you get less traffic and want more traffic, then you can take the help of influencers. You can connect with them on social media like Instagram or YouTube and ask them to promote your website or products.
Find the influencers of similar niches having large followers and make the deal of promotion. You can negotiate for price and take their service as long as you want. It will help you drive good website traffic and convert it into a sale.
FAQ
How can I drive traffic to my website organically?
Organic traffic refers to the traffic coming through search engines by searching any keywords that are present in your content.
Create high-quality content that should be 100% unique and have any intent, like informational, transactional, navigational, or commercial.
Build backlinks from authoritative sites that can help boost your website visibility and ranking. These methods will drive traffic organically.
How can I drive traffic to my website using paid ads?
Use paid ads by creating and running ad campaigns on Google Ads, Facebook Ads, etc.
When people search for any term you included in your ad campaign, your ad will be shown in the search results, and they may click on the ad, which can drive traffic to your website.
How can I drive traffic through social media?
Social media sites are great platforms to share your content. Almost all social media sites, like Facebook, X (formerly Twitter), Instagram, etc., have millions of monthly active users.
You can create and share engaging content like posts, videos, infographics, photos, etc., that drive engagement and can drive traffic to your website.
What are some other ways to drive traffic?
Apart from organic search, paid ads, and social media, collaborating with other websites and influencers, guest blogging, email marketing, and participating in online communities related to your niche can help drive traffic to your website.
Experiment with different strategies to see what works best for your website.
Conclusion
Generating traffic to your website is a crucial part of your online business. Without getting quality traffic, you can make running your business successful and can't make it scalable.
You will get more leads and sales as you drive traffic to your website. You can try both free and paid methods to gain visitors.
Launching a website and doing nothing for the traffic will not help your digital marketing. So, start your business online and use some methods to get traffic.
More Resources:

Vijay Kumar is a digital marketing expert and founder of TechZant.
He is passionate about helping businesses grow their online presence through SEO and data-driven strategies.