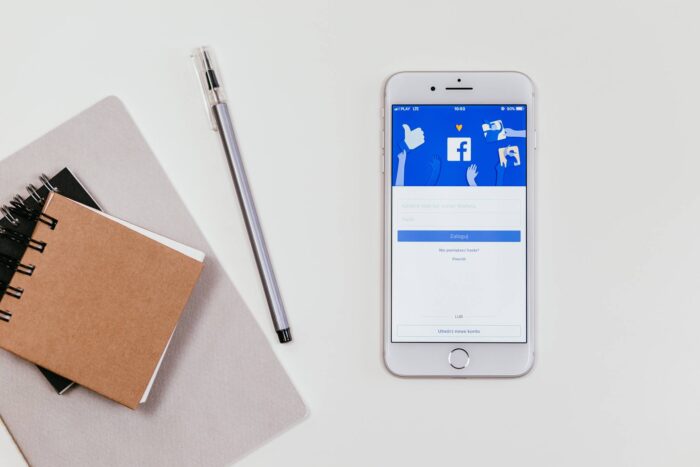 What is Facebook marketing, and how does it work?
Facebook marketing is creating and actively utilizing a Facebook page as a communications channel to stay in touch with and attract clients.
Facebook(now Meta) is the biggest social media site in the world. Established in 2004, Facebook has billions of users around the globe. Through Facebook, you can connect with anyone easily, so it is a popular marketing platform, too.
It's not only for chatting or sharing photos with your friends, but it is a large marketplace where digital marketers promote their offerings.
Facebook provides lots of facilities in terms of marketing. You can post, create a product page, use Facebook Ads for advertisement, connect with the users, and have many features.
It has its messaging service Messanger, through which one can send instant messages, and also provides an advertisement for your service.
How can a blogger benefit from Facebook marketing?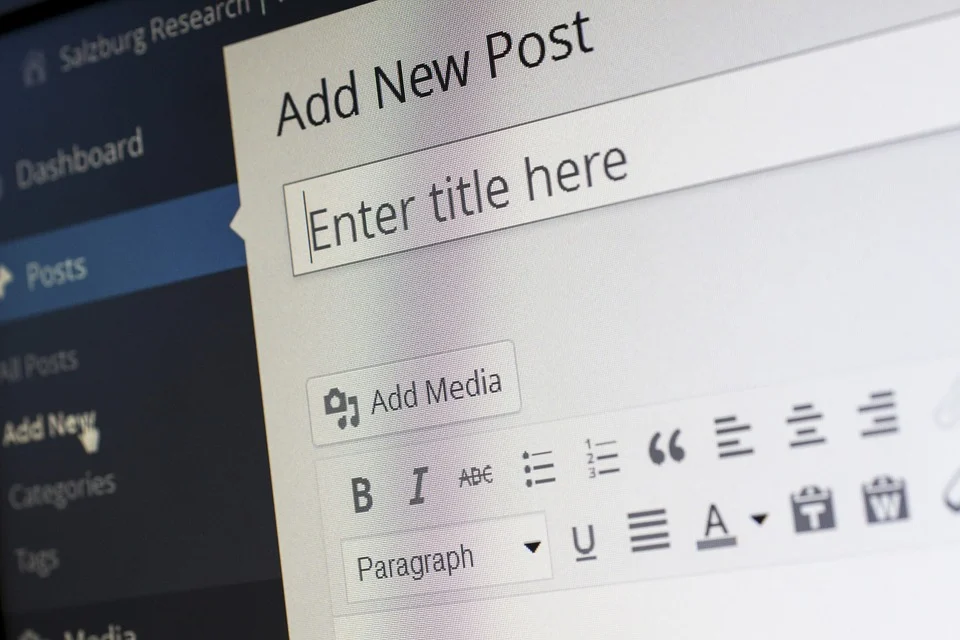 You can drive traffic through FB if you like blogging and have your blogging. It provides a page creation facility to represent your business, product, website, blog, or anything you can provide to the users.
The FB page is easy to use, having all the features required for a blogger.
Once you create a page, you can share it with your friends to like the page or can share it on any other social platform to gain followers.
Whenever you post new content on your blog, you can share the link to your posts with some details, and your followers will read and click the link. This way, you can drive visitors to your blog.
Some plugins like Jetpack in WordPress allow you to auto-share your blog post links to your Facebook page. It makes your work more accessible, and you do not have to post on the FB page separately.
How can I use Facebook for marketing?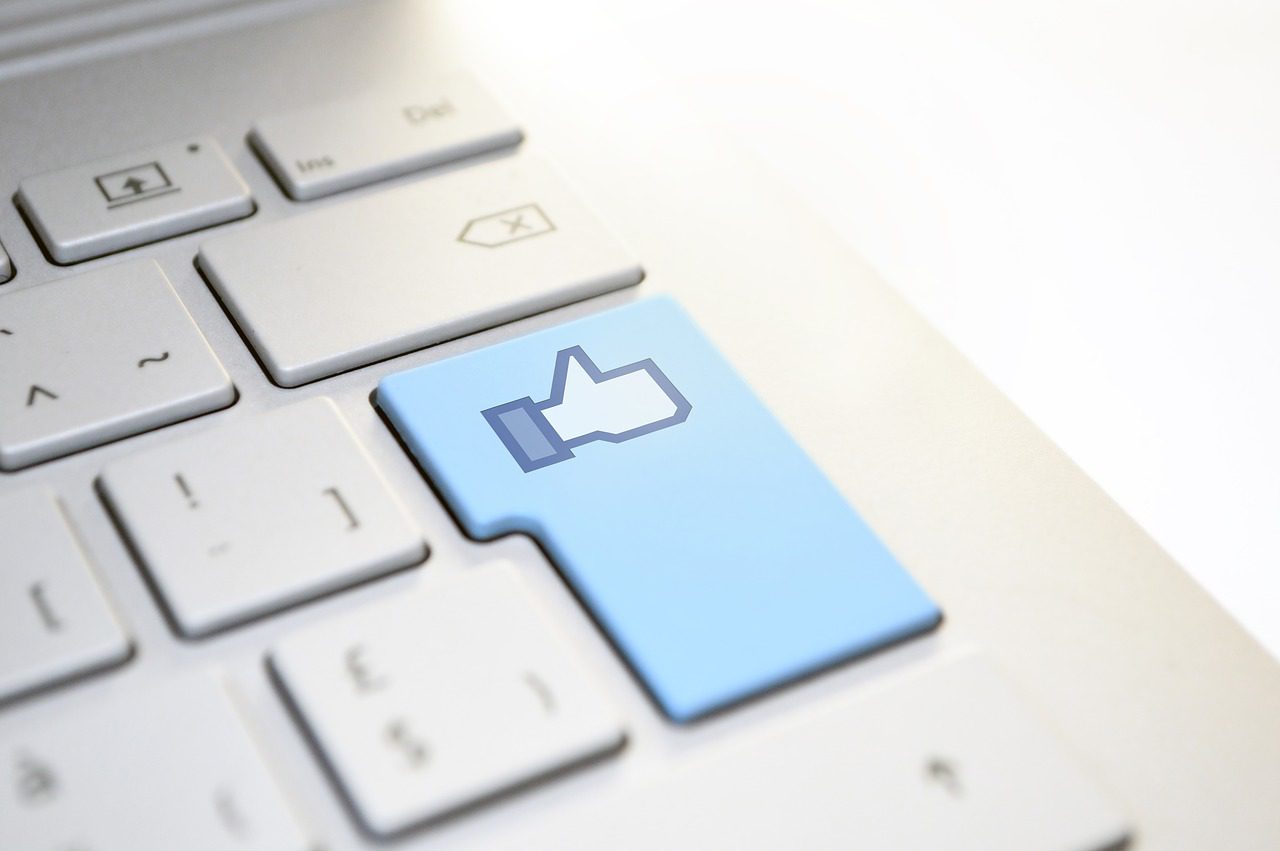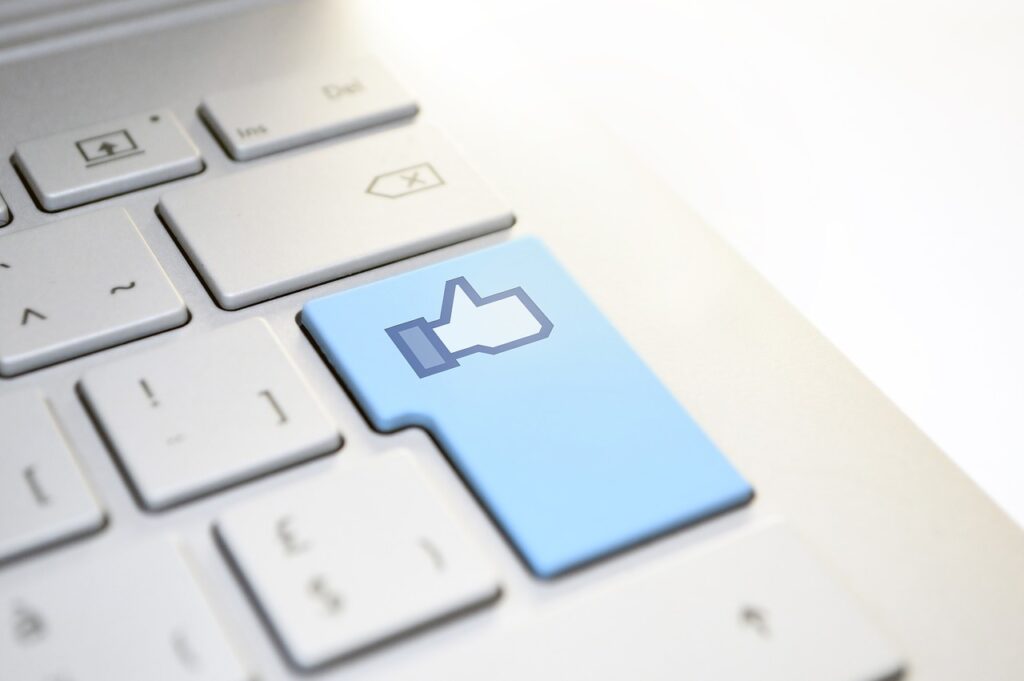 As we covered, as a blogger, you can use Facebook to get traffic to your blog. That way, you can market anything on Facebook that follows the terms & policies of Facebook.
Suppose you are doing any business, whether online or offline. In that case, it may be but not limited to E-commerce, Affiliate marketing, booksellers, freelancers, any organization, merchant, etc., Facebook is the right place to get you started.
As a marketer, you can use different services of Facebook such as Facebook Groups, Facebook Ads, FB pages, Marketplace, Messenger, Offers, Jobs offers, and much more.
We will cover the features and know how to use them. First, let's start with the FB group.
1. Facebook Groups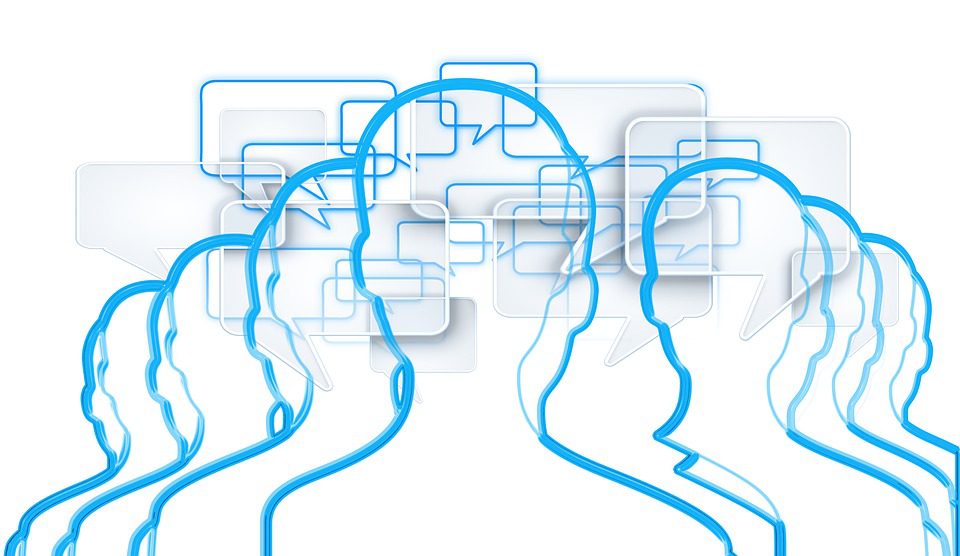 It is a service provided by Facebook where users can create a group and invite other users to join. Once accepted by the users, they become group members who can post anything related to the group.
They can comment, like, and share the post. In an FB group, you can add many members and post anything that doesn't violate FB rules.
As a marketer, you can join the relevant group as per your business and promote your products or services. For E-comm-related products, you can post the products and links of your online store so that people can visit and buy products.
It is an excellent way to attract many visitors to your shopping site.
In the same way, you can describe your affiliate products, books, freelance services, and anything you want to promote and grab sales.
If a group has many members and you provide good information about your product, then there is a chance that most of them will check your products, and this way, you can gain traffic to your product.
2. Facebook Ads


It is a service provided by Facebook that will promote your business. FB Ads will charge you some fee for its promotion. It is very similar to Google Ads. You can choose your products or services to promote and pay as per your Facebook Ads setup. It can be impression-based, click-based, or leads-based.
The bid of offering is defined by you at which rate you will be charged.
Facebook will show your products and offers on the FB timeline(homepage of FB), in its advertisement section, or in FB messenger to reach a wide range of audiences. This is a great way to attract an audience and generate sales conversion.
FB ads have wide popularity, and many companies invest lots of money in promotion.
3. Facebook Page


You can create a Facebook page to show your blog posts, website, and products to attract an audience. The more followers you get on your FB page, the more sales you will get. You can include your mail, website, contact number, and address on your FB page, which helps users connect with you online or offline.
You can also promote your page through Facebook Ads to reach more potential customers.
4. Facebook Marketplace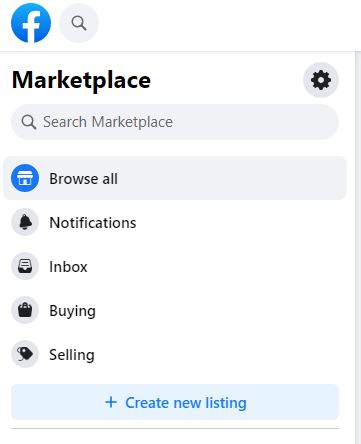 If you are an offline seller having shops and want to endorse your products to get more buyers, then the Facebook marketplace is the right place. It doesn't cost money; you can list your products in their marketplace.
People can search for different products and reach your listing. They can buy directly from your local shop by contacting the seller.
However, the FB marketplace is not an Online shopping site, and people can't order products online. But by using this, a seller can reach millions of people and get recognized for their products.
5. Job offers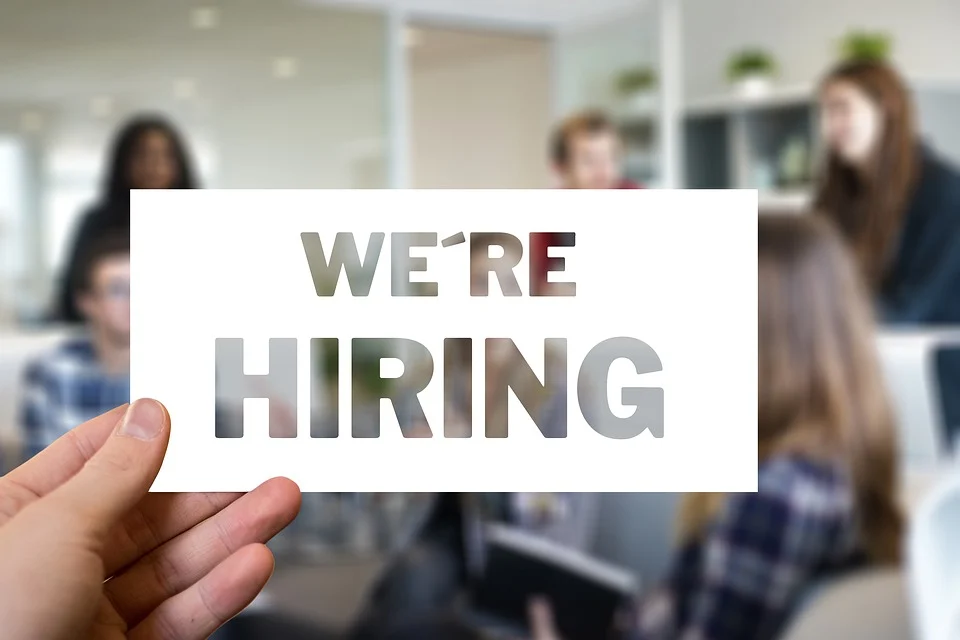 On Facebook, you can offer a job, and dedicated people can connect with you for the job. You can list the job type, salary, address information, experience required, and other details. Also, anyone can offer a job through Facebook group posts, and people will contact you.
Key Takeaways
Facebook marketing allows businesses to leverage user data for targeted advertising.

Successful Facebook marketing relies on engaging content like posts, videos, live streams, etc.

Facebook Ads Manager is a powerful tool for creating, managing, and tracking ad campaigns.

Facebook isn't just about advertising—it's a platform for community building to engage with your audience.
Facebook marketing mistakes to avoid
These mistakes can affect our marketing, which did not produce the desired results.
1. Do not use the direct affiliate link

If you decide to do affiliate marketing through FB, you should not directly promote your affiliate links. Doing this, Facebook will ban the links and mark them as spam. Facebook doesn't like affiliate links, which is against their privacy policy.
Always try to use landing page links or third-party links of the posts that contain affiliate links. Also, do not promote too much because it will look spammy.
2. Do not use Facebook Ads too much at the beginning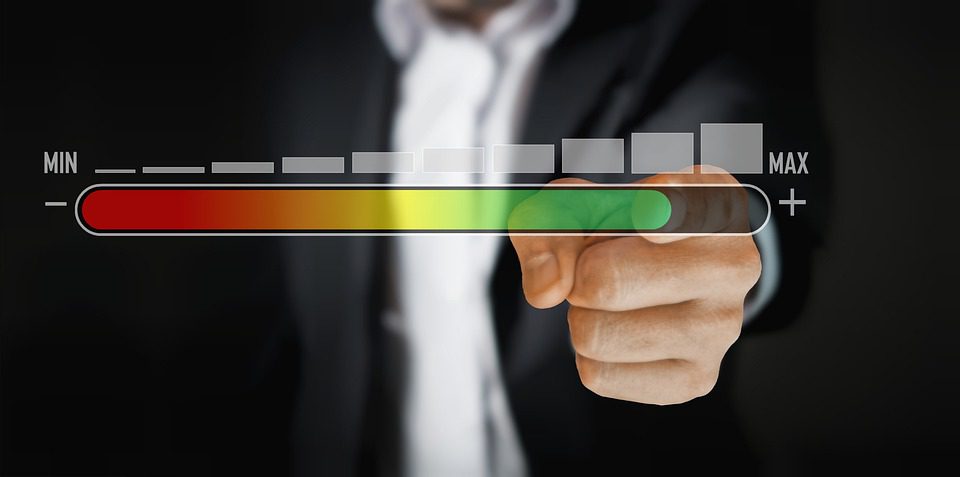 Facebook Ads are an excellent way of promotion but use them limited, or your campaigns may see negative results. First, track the campaign's insights, like demographics, to know the audience's interest and whether it converts as per your requirements.
If you know about the Ads insights, you can invest more in the promotion. Spending more can get you more traffic and leads to your products.
Also, do not promote your incompleted FB page because it leads to a reverse effect, and you may lose your followers.
Digital business on Facebook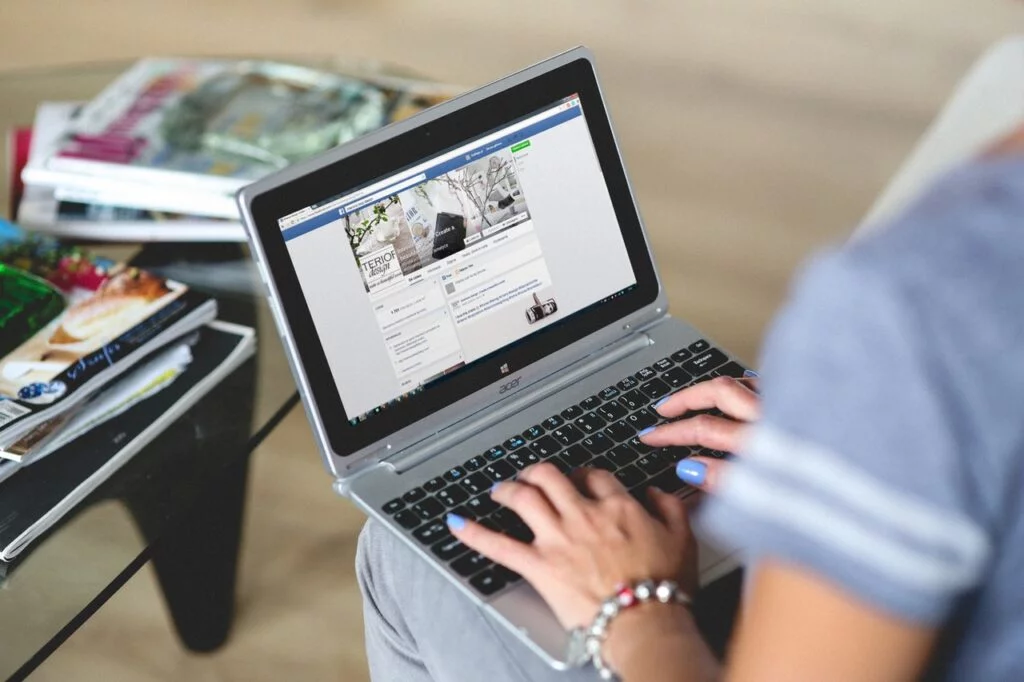 Facebook is the largest social media and business platform. It has billions of active users and is more than a social marketplace. It offers a variety of features to grow your business online. Today, I am going to share how to use Facebook for business.
As a digital marketer, you can take the help of Facebook to drive sales for your services. Run advertisements, post in groups, make your business page, CPC and CPM model, use Facebook demographic data to track audience, and much more you can take advantage of.
How can Facebook help a digital business grow?
Facebook is a great platform to build your audience and implement your business strategy. It has lots of tools and features which make your work easy.
Billions of users help engage with your service and product, and you can drive traffic and conversions. But, it needs the correct strategy and content to be used on Facebook to grow your business online.
Using Facebook Marketplace in Business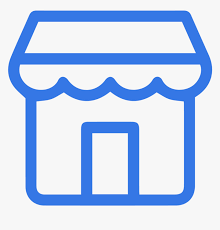 If you are selling any physical product, you can go with the Facebook marketplace, which lists your products with price and description. You can also include your website and Email to have better reach from the consumers.
While Facebook is not an E-commerce like Amazon or eBay, you can advertise your products to get more views and conversions.
Facebook page can help you to gain a lot of engaged audience for your website, services, or products. You can share posts and links, share a poll, and offer feedback to your customers. Build a great community and help them by answering their questions and providing solutions.
Add custom button links to drive traffic to your website and set up your contact number so they can reach you through WhatsApp.
You must create a Facebook page before using Facebook Ads for your business. It helps in setting up a profile for your business and attracting visitors.
Steps for creating a Facebook page:
1. Log in to Facebook and go to the page option.
2. Choose page type: Business/brand/public figure/community
3. Enter the business details
4. Add an image that will show your business or brand
5. Complete page information by filling in the description of your business and contact information like Email, website, phone number
6. Add extra options like your operating hours, price range, privacy policy
7. Create a Facebook username, unique, and show your brand name. You can also include your business URL
8. Add a call-to-action button redirecting users to your website or contact page.
That's it! Your Facebook page is set up and ready to go.
Types of posts you can share on Facebook
Facebook provides various post types to engage with your audience. On your business page, you can post different types of content.
1. Text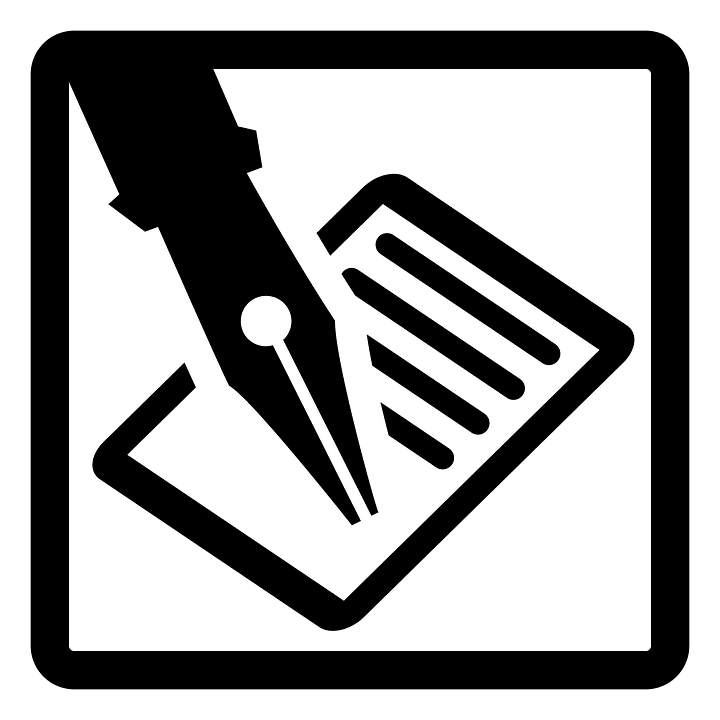 The most common type of post includes only text. No photos, no videos, or not even a link. It engages your audience and cannot direct people to your website or drive conversions. This is very popular to know people's opinions by asking questions like-
Hey, which new product should be added to our E-commerce site? Any suggestions?
This post can get people's feedback and is used to know their demands. The comment section helps us to know people's requirements and suggestions.
2. Photo


Like a text post, a photo post is used to boost engagement. Photographic posts have a much higher engagement rate than text posts, and people love seeing visuals in their Facebook feeds.
If you run any business, showing your products to your users by posting photos on your page is a great idea. You can also include your business website link, description, and photo post to drive conversions.
Try using natural products that your website has, or try stock images.
You can also use any visuals like infographics, illustrations, vector images, diagrams, and charts to represent your business in a photo post.
3. Video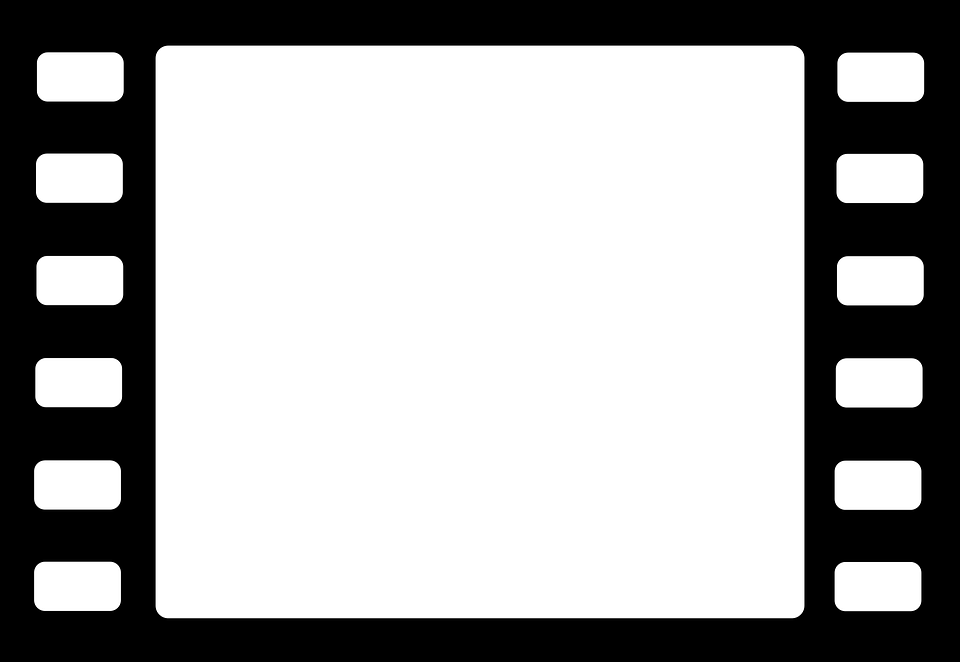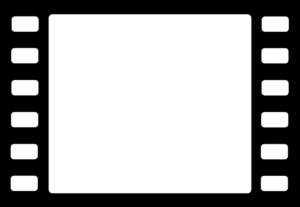 Facebook supports videos, and it has an inbuilt video player. It is a great content type to catch someone's eye. It engages audiences and helps in describing your business or products. You can post short video clips as well.
Facebook suggests using short videos for announcements; longer videos should have unique content. If you want to tell a story, use videos that are at least one minute long or up to three minutes.
4. Live video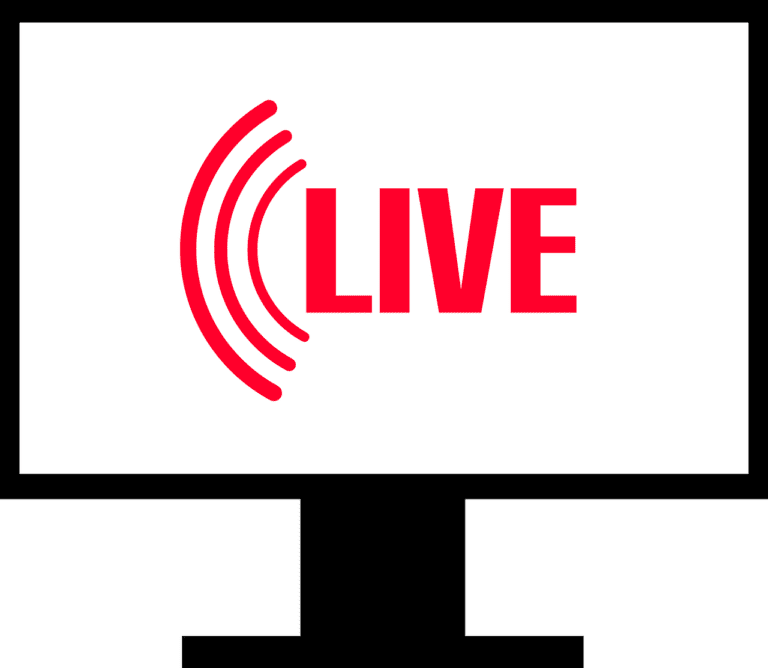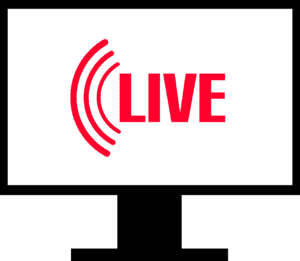 It is a video broadcasting feature introduced by Facebook and a great way to show your followers behind the scenes of your service. It is used to capture real-time moments with your Facebook app and browser.
You can interact with your followers directly through comments, which help share your live video.
5. Link post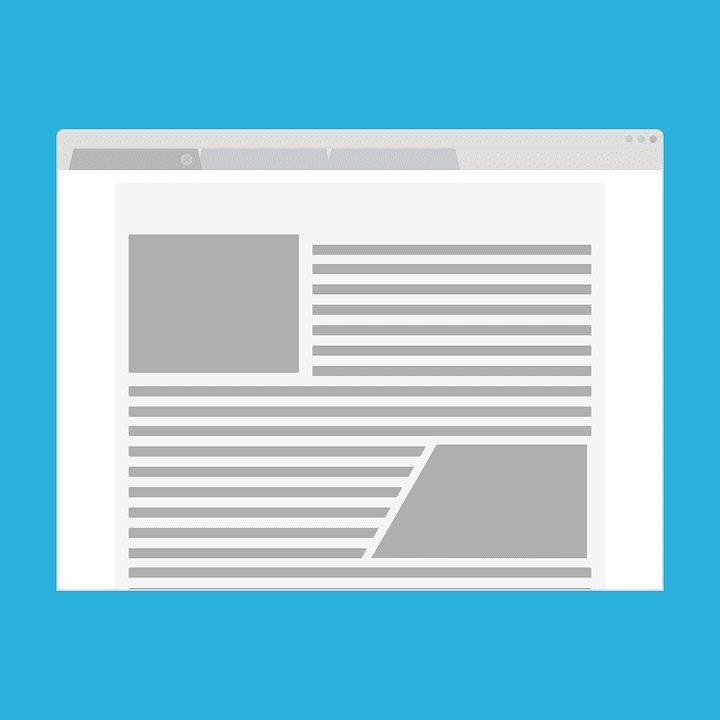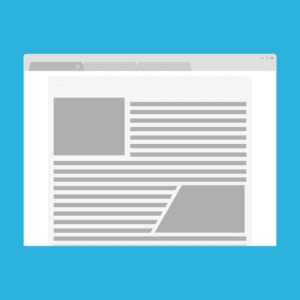 As the name suggests, link posts link to content outside of Facebook. They get more engagement than text posts but less than photo and video posts.
It is easy to create a link post, as you only need to copy and paste any external link into the status box. Facebook automatically captures the meta description and photos included in the link.
However, adding extra text to gain a higher click-through rate is advised. You can share your business links or any other links you want to promote.
6. Poll post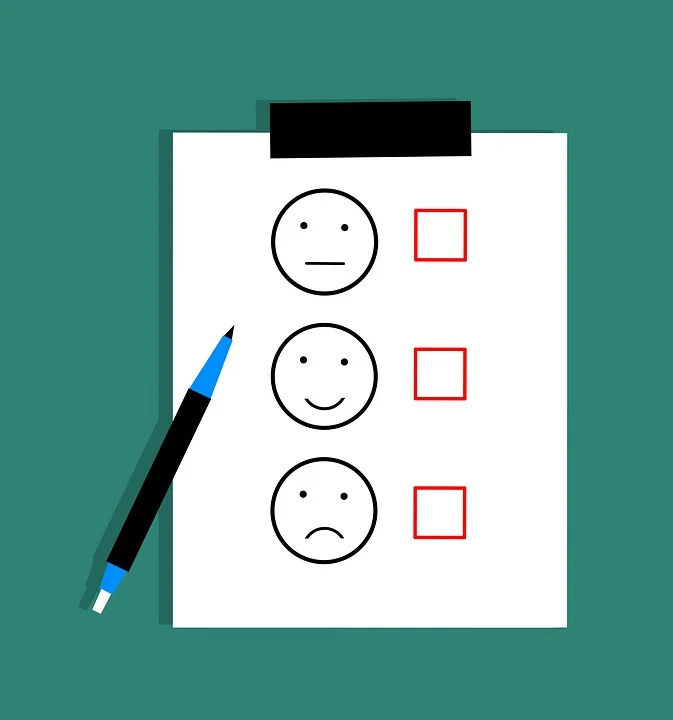 A poll post helps you to offer your fans to vote for one of your options. Once voting is over, the results become public. It allows marketers to get opinions about their products and know about likes and dislikes.
It has a better engagement rate and builds brand awareness.
7. Facebook stories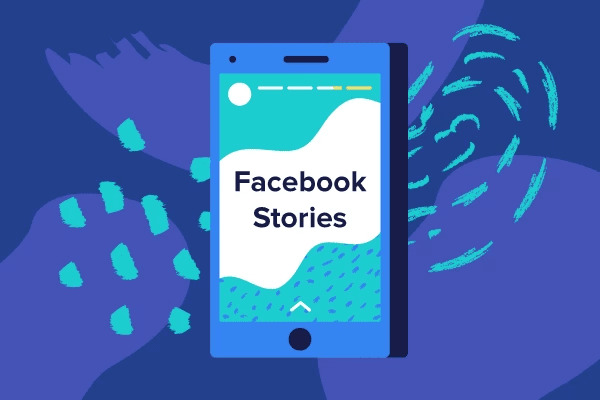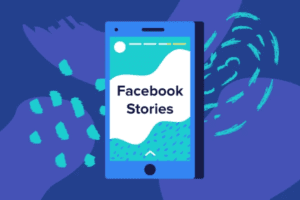 This feature from Facebook is a photo or short video that appears in the followers' stories section and disappears after 24 hours of upload time. It is a powerful way to connect with your fans.
8. Pinned post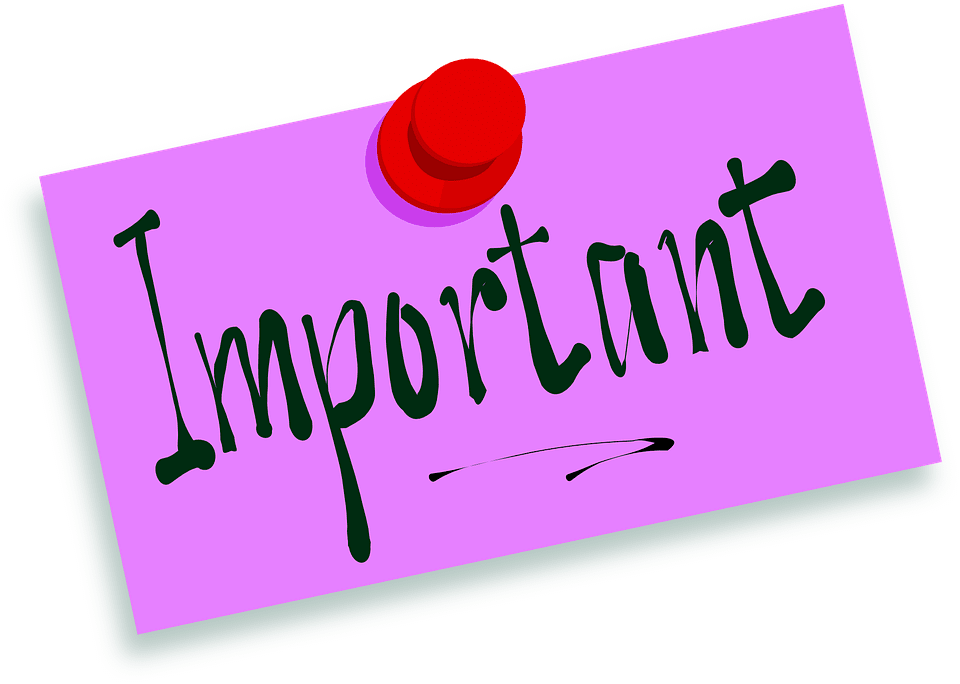 A pinned post is a post you pin to the top of your Facebook page. It is the first post people will see on your page. A pinned post should be one that can create awareness for your audience and that represents your business and brand.
It can share important news, topics, tips, unique videos, campaigns, etc. You can change your pinned post any time you like.
How do you choose the best post type for your business?
You have learned about different types of Facebook posts, but you may wonder which post type should be good for your business. So, the answer depends on what kind of content your audience likes most.
Notice which post type has higher engagements, likes, comments, and shares.
What do your existing customers love about your company and products, and which products respond better? Use cross-promotion to share your content and gain insights about it.
Facebook/Meta tools for your business
Facebook comes with lots of tools that help in establishing marketing strategies. Once you have completed the Facebook page and built a follower base, you can use these tools for your marketing plan.
1. Facebook Marketing Chatbot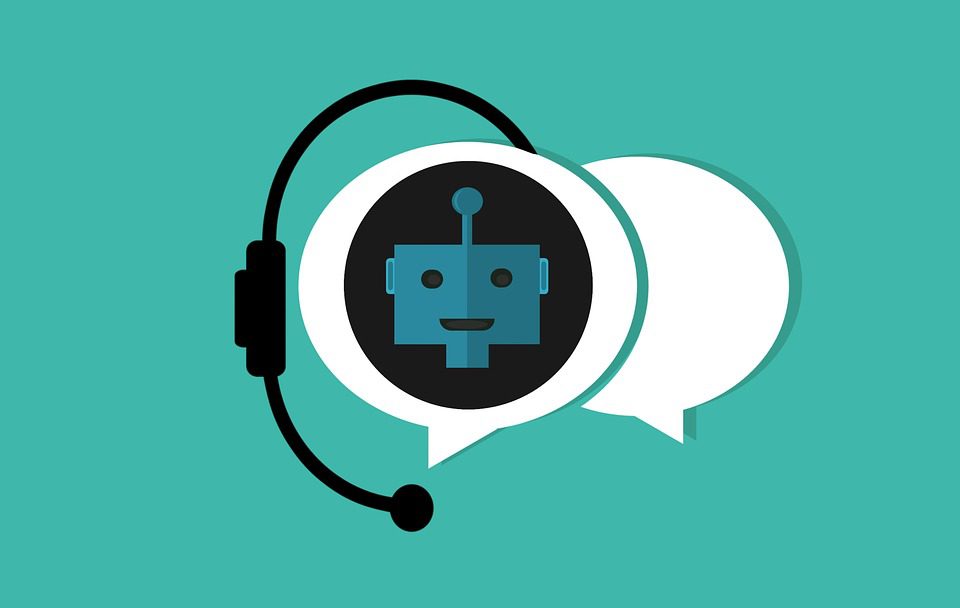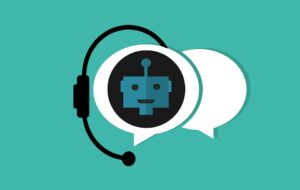 Facebook Messenger introduced a feature to respond almost immediately to any user. It is generally used for quick replies and works based on an AI algorithm.
The chatbot will give you options to choose about the business and can redirect you to its official website or contact page.
Many businesses have started using a chatbot to implement their business over Facebook to attract more customers, receiving more conversions and sales.
Companies are investing heavily in this service, and Facebook promotes your chatbot service to the users.
2. Facebook Groups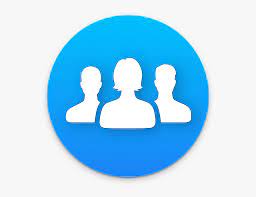 1.4 billion people use Facebook groups every month, and it is a great place to share ideas and information. You can use it to show your talent, attract more people to your business, and build trust and loyalty.
You can promote your business and products by posting content and links and responding to people's queries. People can comment, like, react, and share their posts, which helps engage more users.
3. Facebook/Meta Business Suite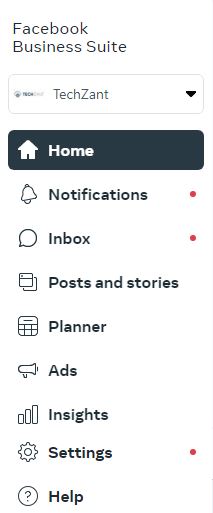 Suppose you understand the basics of Facebook pages and content. In that case, you can use Facebook Business Manager to manage your organic and paid posts or Facebook Ads running in your posts.
It also helps to manage your Instagram(a service owned by Facebook) profile and Facebook in one place.
FAQ
How do I use Facebook for marketing?
Using Facebook for marketing involves:
Creating a business page.

Posting engaging content.

Interacting with your audience.

Utilizing Facebook's advertising tools.
What is a Facebook marketing strategy?
A Facebook marketing strategy is a plan for how your business will use Facebook to achieve its marketing goals. 
It involves tactics like regular posting, running ad campaigns, hosting live events, and more. The strategy should be tailored to your audience and aligned with your business objectives.
Is Facebook marketing worth it?
Yes, Facebook marketing can be incredibly worthwhile. Facebook offers businesses and individuals a unique opportunity to reach and engage with their customers. 
However, like any marketing effort, success on Facebook requires a well-planned strategy and consistent effort.
What are some tools for Facebook marketing?
Here are some tools that can help you with Facebook marketing:
More Resources: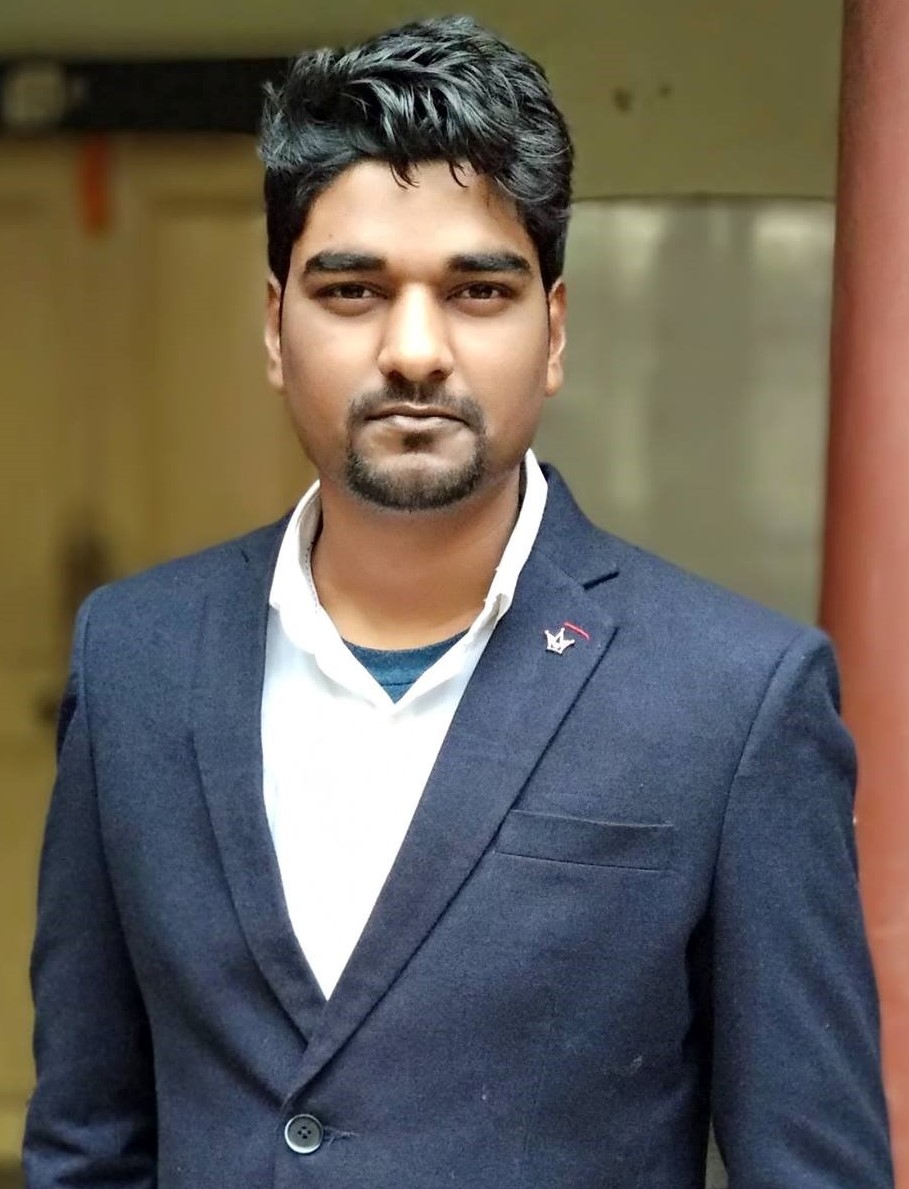 Vijay Kumar is a digital marketing expert and founder of TechZant.
He is passionate about helping businesses grow their online presence through SEO and data-driven strategies.