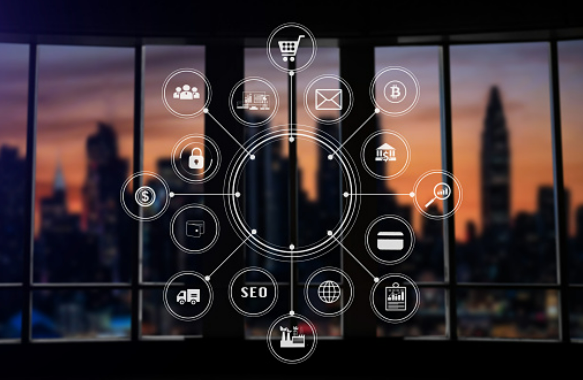 Introduction
One of the difficulties that many growing businesses encounter with time is a disruptive marketing communication channel. As the company grows, keeping an improved communication channel becomes more challenging. To keep up with changing global business trends and make your imprint, a company requires a comprehensive marketing and customer-focused approach. If your brand has a cohesive message, it can be more effective. That is where Integrated Marketing Communication may help.
Are you planning to expand your company? You may want a comprehensive IMC strategy for your company. We will walk you through IMC and how it may help your business.
First, we will explain the theory in detail so you can understand it better. 
What is the Goal of Integrated Marketing Communication?
Before explaining the purpose, let's first define Integrated Marketing Communication.
Integrated Marketing Communication is a process that unifies marketing communication departments. These departments are public relations, social media, audience analytics, corporate growth concepts, and advertising. 
If your company excels in these departments, they will ensure your brand's identity coherence. Moreover, they provide the consistency of your brand message across various media channels.
IMC's goal is straightforward. An effective IMC enables companies and enterprises to provide an engaging and smooth consumer experience for a product and service.
Let's explain with the help of an example. Imagine you own a small business. Marketing and public perception of your product or organization are easy to control because everything is centralized.
Then you see success, and your company becomes a major corporation. 
What is the potential challenge for your company? You can't handle product marketing or your organization's public image. So you bring teams. These Teams are in charge of sales and public relations.
They also manage offline and online marketing and external marketing agencies. 
You can spread your presence on more platforms and reach a larger audience with a larger workforce. With so many individuals engaged, your message may dilute, and you may need to help maintain consistency. 
It enables a company to convey a consistent story to its customers, regardless of the platform they utilize.
The Six Steps in Integrated Marketing Communication Plan
These Six steps are involved in making a sound IMC plan. 
1. Your Target Audience
You can create a better plan targeting a specific demographic and market. It would be best to undertake an extensive investigation before deciding on your target audience.
After making a decision, identify them on a demographic and psychographic level. You can categorize your audience into groups, also. 
By categorizing specific audiences into groups based on attributes, you can conveniently determine who is most likely to buy or use your products and services.  
2. Decide Communication Objectives
The next phase in the planning process is determining the communication goals. Essentially, you want to define what you hope to achieve with your IMC approach.
If you wish to assess the effectiveness of your campaign, your objectives should be measurable. 
These goals may include increasing brand recognition, changing customer beliefs, improving brand image, increasing sales, or reinforcing purchasing decisions.
3. Keep Your Budget in Mind
Because each firm's size and profit differ, its budget may also vary. That's why having a realistic sense of how much funds you can allocate to your IMC plan is essential. 
You must tailor your objectives and responsibilities while keeping your budget in mind; otherwise, it can quote a burden on expenses. 
4. Situation Analysis Plan
Every business, large or small, faces obstacles and has weaknesses. It created a situation analysis plan to evaluate the company's internal strengths and shortcomings.
You must also assess external prospects for your goods and potential risks to your brand. 
This can include a SWOT (Strengths, Weaknesses, Opportunities, and Threats) study and an external and internal environmental analysis.
5. Formulate Strategies to Accomplish Objectives
It would help if you devised a strategy to accomplish your company's or product's objectives. You'll want to develop strategies that help you reach those goals.
Create detailed action plans outlining how you plan to carry out a process.
6. Evaluate the Plan
The evaluation of the plan is the final phase in the IMC planning process. Almost as crucial as the overall plan, you should include a method for assessing the effectiveness of your IMC strategy. 
It can be accomplished through specific social media measures, the analysis of web traffic with Google Analytics, and sales and social media tools that allow you to track engagement with particular things.
Concentrating on how you will use your resources to promote your business, you can tell whether your money is going to the proper place.
Components of Integrated Marketing Communication

IMC has four fundamental goals: boosting brand awareness, growing product interest, increasing product desire, and inspiring action through a sale.
How will you accomplish these goals? Let us guide you.
1. Print Marketing
Even with the advent of social media, the value of print media cannot be overstated. Print media is significant because it establishes credibility.
Investing in printed materials shows clients you are committed to your brand and provide a valuable product or service. Printed materials can also foster customer involvement with the company. 
2. Banner Ads
Banner advertising has the potential to drive visitors to a website. When done effectively, the chances of that visitor getting interested in your products and services are excellent.
With banners ad, you can ensure that target demographics see your banner ads, and you can get them interested in your product.
Social media networks such as Facebook, Instagram, and YouTube can help your business expand by allowing you to reach as many people as possible.
Use these platforms to rapidly and efficiently distribute information about items, sales, and deals to your customers.
An email is a personal form of communication, and integrating email marketing allows you to create a better relationship with your audience.
Furthermore, email marketing will enable you to keep your clients updated on the latest offers, sales, and product launches.
Email marketing also tracks which receivers click on your links and ultimately make purchases, allowing you to understand your best customers' preferences better.
The purpose of a landing page is to turn prospects into customers. You can convert these leads into potential customers with more specialized marketing campaigns.
These campaigns can be through email, direct mail, paid ads, or other forms of targeted marketing before they reach your sales team and make a purchase. 
Landing pages allow you to make a solid first impression while delivering highly targeted content. Users will quickly join your email list if your landing page is compelling enough.
SEO is essential because it increases the visibility of your website, which means more visitors and more opportunities to turn leads into customers.
You can customize your pages to become more relevant to popular search terms, propelling your website to the top of the search results.
Importance of Integrated Marketing Communication
Profit is the one thing you want as a business owner. However, how can you ensure that you optimize your profit? IMC will assist you if you can transmit the brand message to a bigger audience.
Companies that use Integrated marketing communications successfully promote their brands across the intended audience.
But also develop credibility among them, making people loyal to their brands no matter what.
People now have a lot of possibilities. Consumers now strive to obtain the most excellent products. Consider the brands Ordinary and Neutrogena.
Both are considered the greatest, but the one with a clear message to the target audience has more customers.
Integrated Marketing Communication Tools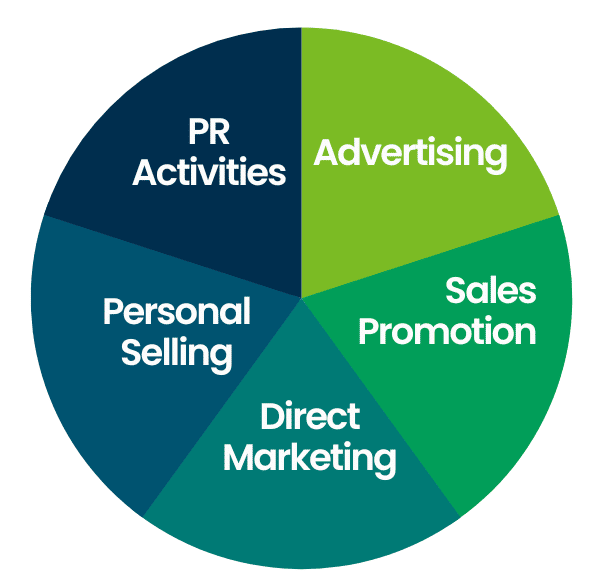 Integrated Marketing Communications (IMC) has many tools a brand can use to promote its business. Some of these tools are:
1. Advertising
Advertising is among the most potent communication since it promptly reaches many people. Depending on the brand and its target, this type of integrated marketing communication has various channels to select from.
Print, posters, TV, radio, and the internet are examples of these mediums.
2. Sales Promotion
We've all been lured in some manner by sales promotions. Some of us wait for our favorite brand to announce product sales so we can stock up.
It entices customers to buy the product by offering incentives such as discount coupons, contests, prizes, samples, contests, price bundles, low-cost financing arrangements, and rebates.
For IMC, there are two primary areas for sales promotion. The first is for consumers. This sale boosts existing customer sales while attracting new customers to test their product. 
The second type of promotion is trade-based promotion. The brands mainly focus on selling more of a company's items than other brands. It pushes them to purchase more from a single seller.
3. Direct Marketing
Direct Marketing's primary goal is to present brand information to customers with similar interests. It is one of the oldest forms of communication. Companies that use direct marketing communications directly with their customers.
The immediate mode of communication are Emails, phone calls, faxes, text messages, online targeted display ads, catalogs, brochures, and promotional letters. 
4. Personal Selling
Personal selling is a face-to-face engagement with customers. The goal is to market the product while convincing the lead to purchase it.
This tool can be helpful in IMC because the salesperson speaks directly with the buyer. Furthermore, if there are any problems with the merchandise, they can rectify them immediately.
It also allows the sealer to improve his offer based on the buyer's needs and emphasizes developing long-term relationships with potential buyers.
5. Public Relations Activities
You've probably heard how giant corporations pay a branding agency a lot of money only to ensure their public relations (PR) model is aligned with their target demographic. 
This is due to the company's desire to maintain a positive image of its brand.
PR activities are another IMC strategy that is public relations initiatives, which aim to shape the brand into consumer lifestyles and social conventions.
Promotion can include press releases, public appearances, event sponsorships, news, etc.
Examples of Integrated Marketing Communication
You can learn from these examples by studying them.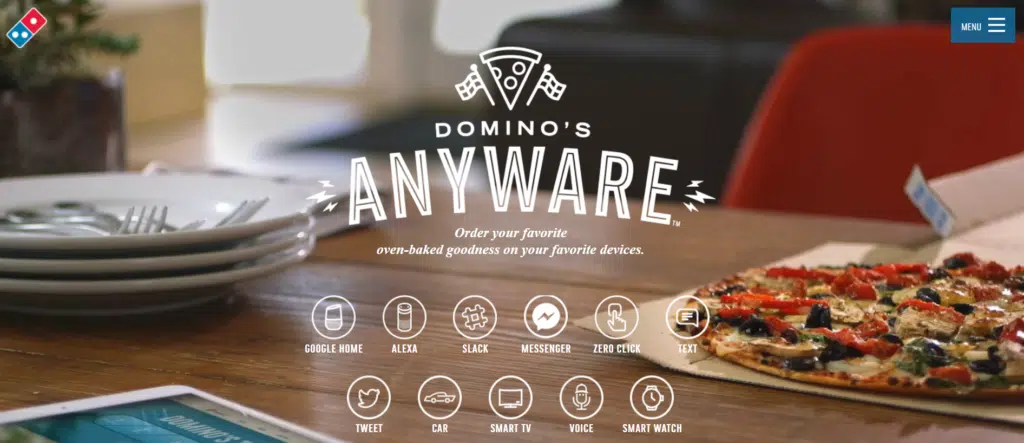 The Domino's AnyWare website garnered over 500,000 visits, and the campaign generated 2 billion garnered media impressions, with coverage on Jimmy Fallon, Ellen, and the Today Show.
Domino's skillfully employed many IMC components, such as a national television campaign, press releases, and online marketing, to draw customers and drive them to their website. 
To increase digital orders, Domino's developed AnyWare, which allows customers to purchase pizza via numerous platforms such as a tweet, text, Ford Sync, Smart TVs, and smartwatches.
Each new way to order received its press release and was directed to the anyware.dominos.com website.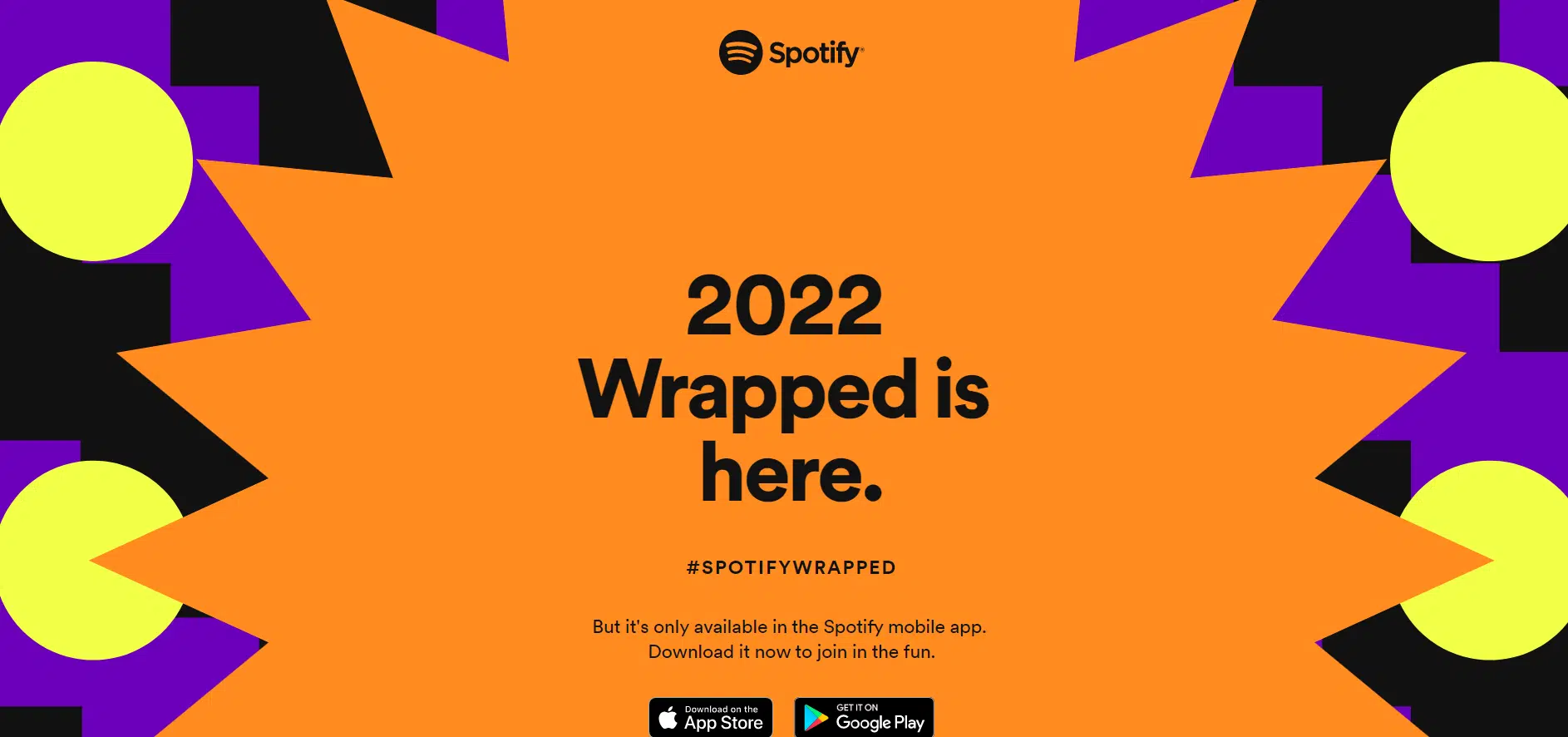 Spotify Wrapped first appeared in 2015 under the term "your year in music" and returned in 2017. The year became a popular viral marketing strategy for Spotify.
The wrap comprised the songs users had listened to the previous year, the genre they were most interested in, their favorite performer's streamed minutes, and other data.
Furthermore, it is a massive viral social media effort, not just another marketing campaign. Spotify used a terrific integrated campaign to provide listener statistics to individual users and the general public.
Personal montage, which takes viewers on a journey through their streaming history, was a highlight of the campaigns. The other was amusing billboards and advertisements seen in places around the world.
But it isn't all. Spotify promoted the ad on social media platforms. Custom graphics are provided for artists and bands, and listeners can offer their wrapped statistics.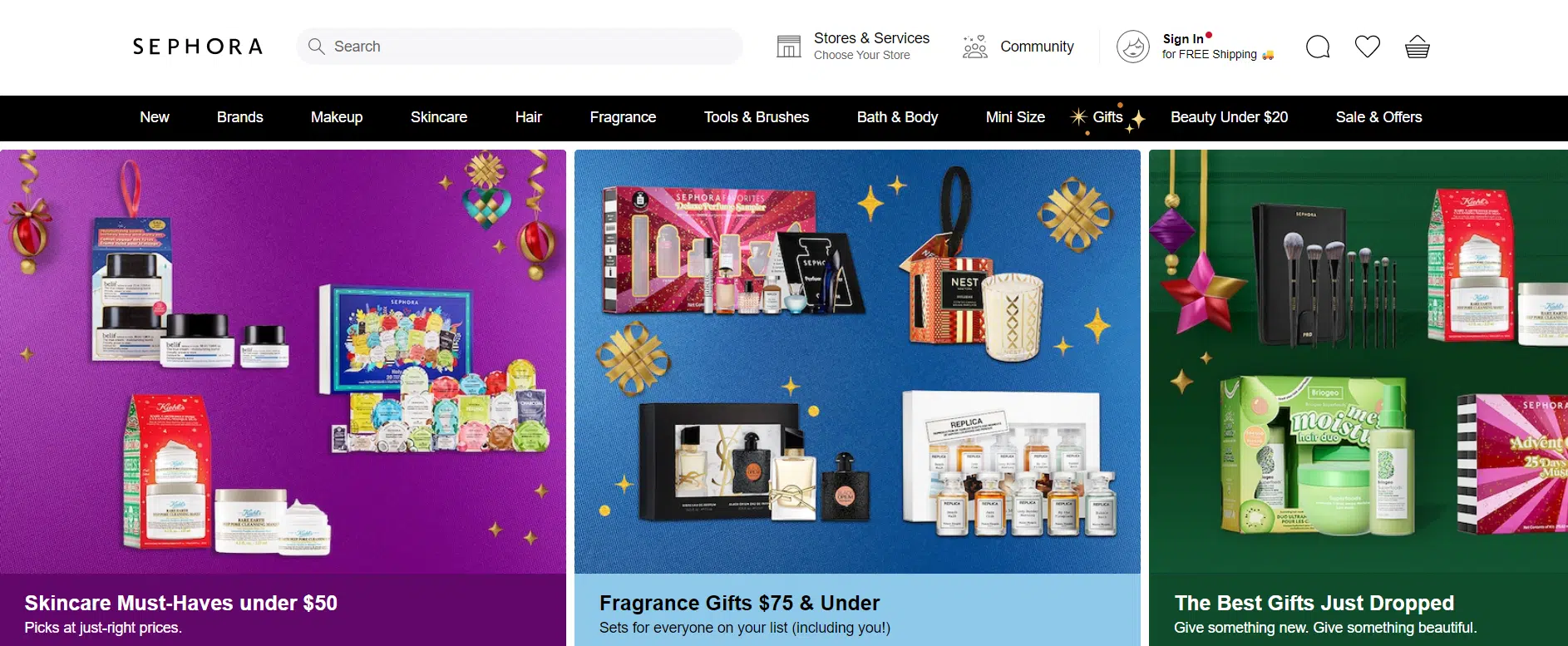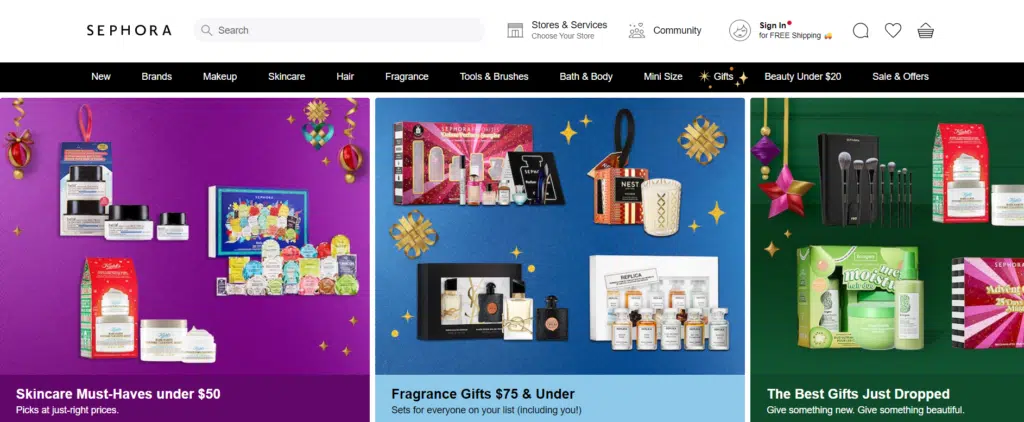 When it comes to integrated marketing, Sephora is a huge success. Effective promotion is required for any business or industry to grow, and Sephora does it better than anyone else.
Sephora's IMC strategy is fantastic. SEPHORA brand goods are available in Sephora stores, but Sephora attracts more customers by putting the products of other brands in their stores.
These other brands are Stela, Smash Box, Lorca, and Lancôme.
Why Do Integrated Marketing Communication Campaigns Work?
Integrated marketing communications initiatives reach a larger audience and deliver a consistent message strengthened with each interaction.
This marketing helps you dominate the discourse about your brand and ensure that your target audience receives the same message regardless of where they encounter your brand—through paid advertising, social media, or even in person.
Furthermore, because you may reuse existing content and assets across many channels, these campaigns are frequently less expensive than single-channel initiatives.
A good IMC strategy can make your product a household name if implemented correctly. 
More Resources:

Vijay Kumar is a digital marketing expert and founder of TechZant.
He is passionate about helping businesses grow their online presence through SEO and data-driven strategies.