Introduction
Push notifications are a fantastic way to keep your users engaged with your app. They can be used to deliver timely and relevant information to your users or to promote your app to a broader audience.
Besides, push notifications can be a powerful tool for marketing your app, but they must be used carefully. If used sparingly, push notifications can be a significant source of frustration for your users.
This article will examine how to use push notifications for marketing and some best practices to remember.
What is the difference between a Push Notification and a Text Message?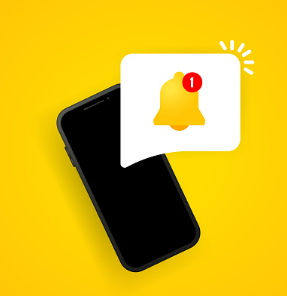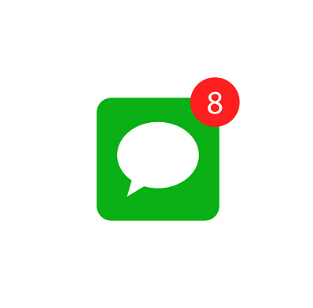 The primary distinction between push notifications and text messages is where they are sent from and where they are received. Push notifications are sent by apps installed on a person's phone.
Text messages, on the other hand, are sent to phone numbers from another person's phone number or a business application. Other differences are discussed below:
1. Choosing to Participate
One notable distinction between push alerts and text messages is how users select to receive each form of an alert.
2. Opt-In for Push Notifications
People must download and install an app to receive push notifications from it. (Unless it's an app that comes standard with their device.) Even after that, they can set their preferences and get all, some, or none of the alerts you send.
3. SMS Enrollment
Text message opt-in is more involved because the FCC controls texting in the United States, but push notifications are not.
Businesses must seek their customers' written consent before sending them text messages.
Customers typically provide consent by clicking a box on a web form or texting a specific phrase (e.g., "SUBSCRIBE") to a company's SMS phone number.
Furthermore, it is suggested that businesses confirm SMS subscriptions with a double opt-in—by sending an initial text with the option to subscribe or unsubscribe.
4. Options for Engagement
While opting to receive text messages requires additional steps, texting provides flexibility to businesses. It is because, when compared to messages, push notifications can only drive customers to engage with that app.
However, even firms that do not have an app can send text messages.
These phrases can direct users to experiences everywhere on the web, whether in a browser or an app. Texts can even encourage people to engage with a brand through other channels, such as a phone call.
Moreover, the significant difference is all about marketing and targeting the audience.
5. Strategies for Campaigns
The use of push notifications gives an edge to companies over those who use text messages.
Text notifications provide businesses with an exceptionally flexible tool for enhancing customer satisfaction because they can connect clients with practically any channel or part of a business.
Mass texting campaigns can distribute offers and promotions at a large scale efficiently.
Push Notification on iPhone.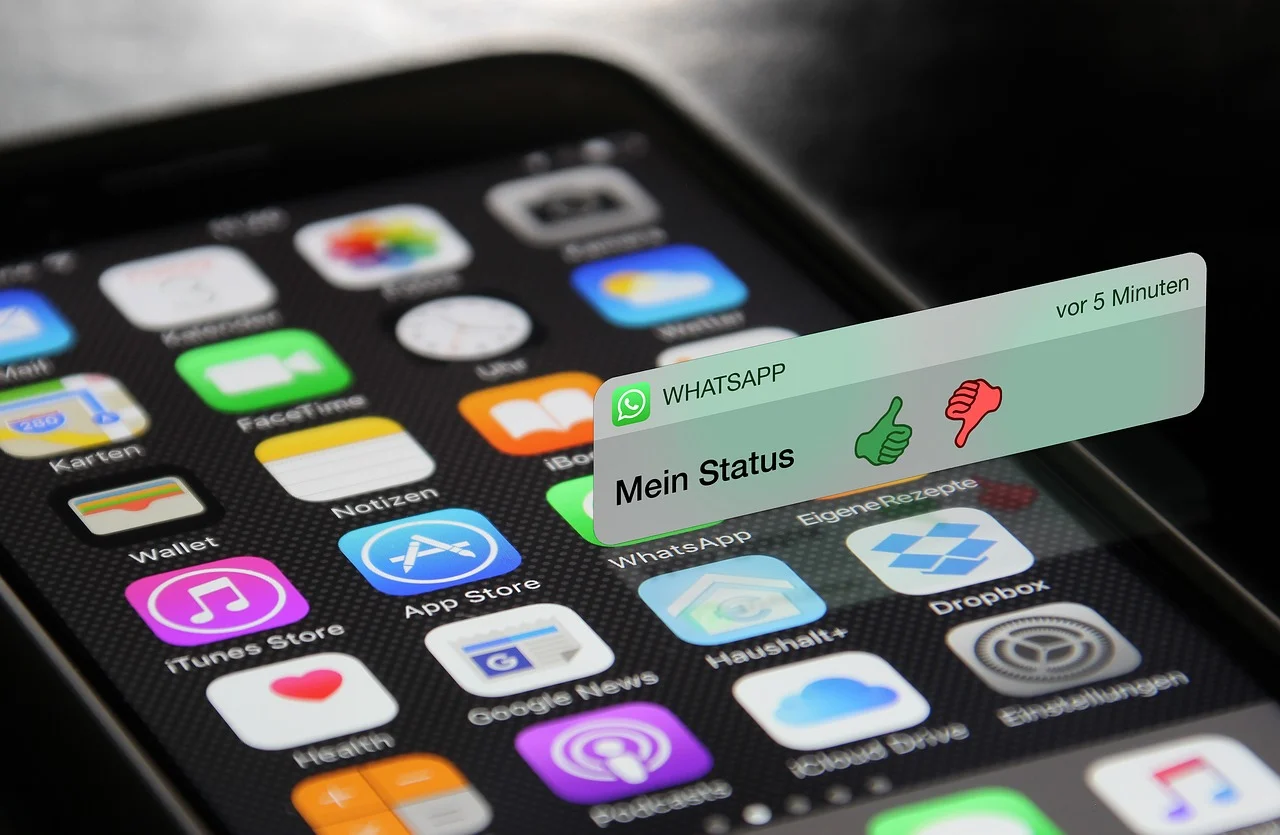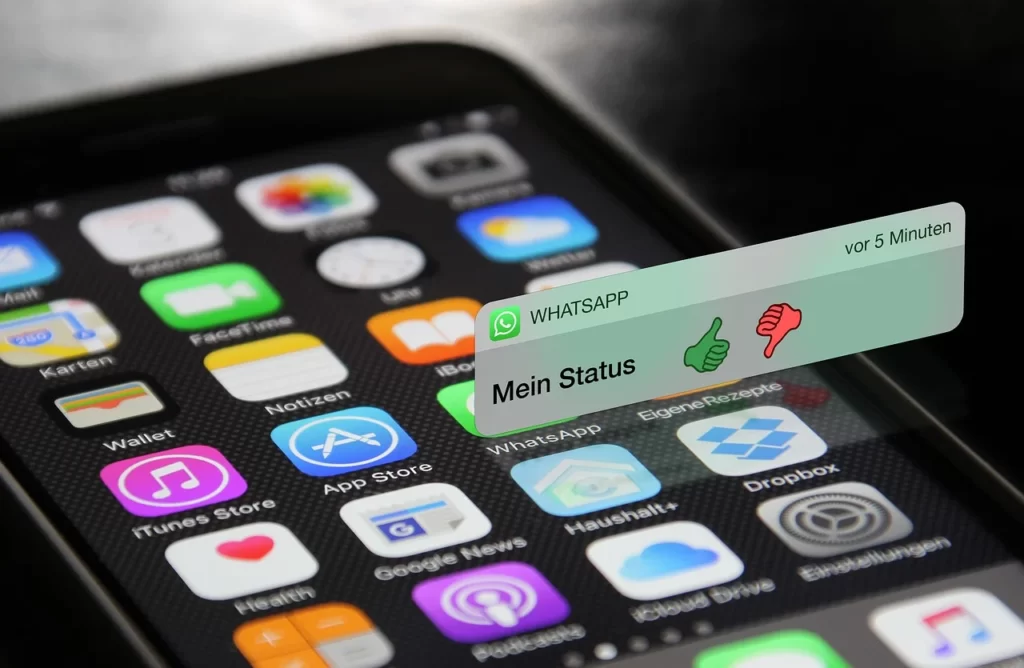 An iOS "push" notification is a message app developers or marketers send users.
The notice is "pushed" to users outside of the app and urges them to engage, resulting in them opening the app and eventually achieving a conversion, such as a purchase.
How Do Push Notifications on the iPhone Work?
A push notification on iOS is a message that appears on an Apple device, such as an iPhone. iOS device users must expressly grant permission before receiving push notifications from an app.
Mobile app publishers can send push notifications to consumers' mobile devices if they opt-in. That is why it can be difficult for marketing managers to target iPhone users.
Why Use Them?
One significant advantage of push notifications is that they provide a direct interaction channel, which enhances retention.
A user must either have your app downloaded or have previously visited your website and opted-in to receive alerts to receive push notifications from your app.
1. Security
The Google API manages to push notifications, ensuring the security of user information and preventing the sale of consumer data.
2. Increased Participation
Brands may enhance app engagement by 88 percent by using push notifications. Furthermore, they enable businesses to direct users back to their websites.
Brands may engage with subscribers by sending pertinent information, reminders, and regular updates.
Push notifications provide useful statistics like open rate and CTR to help you optimize your strategies. It also provides a low-cost communication medium.
3. Improved Reach
In 2019, smartphone users were expected to reach over 2.5 billion. As a result, when businesses employ push notifications, they expose their products and services to a more significant portion of the smartphone-using population.
How do they work?
Before diving into the API, let's take a high-level look at the push from start to finish. Then, you'll understand how and why it's vital when we go through diverse topics or APIs.
Push implementation requires three essential steps:
Adding client-side logic to subscribe a user to push notifications (i.e., the JavaScript and UI in your web app that registers a user to push messages).

The API call from your back end or application sends a push notification to a user's device.

When the push comes on the device, the service worker JavaScript file will get a "push event." This JavaScript will allow you to display a notification.
The API allows you to send a message to a user with or without data and provides directions on how to do it.
Data sent via push message must be encrypted. It is because it prevents push services, which may be anyone, from viewing the data supplied with the push message.
This is significant since the browser determines which push service to use, which could lead to browsers utilizing a push service that needs to be safer and more secure.
When you send a push notification, the push service receives the API call and queues for the message.
This message will be queued until the user's device connects to the internet and the push service can deliver it. With the push service instructions, you can define how the push message is queued.
The instructions include information such as:
The lifespan of push messages. It specifies how long a message should remain in the queue before being withdrawn and not delivered.

Define the message's urgency. It is helpful if the push service conserves battery life by only delivering high-priority notifications.

Give a "subject" name to a push message, replacing any pending messages with this new one.
What Can You Achieve by Using Push Notifications in Marketing?
1. Significant Advantages
Push notifications provide a direct interaction channel, which enhances retention.
A user must either have your app downloaded or have previously visited your website and opted-in to receive alerts to receive push notifications from your app.
They facilitate record-keeping. Because they give a record of communications, push notifications can help with record keeping.

They enable personalized messages.

They allow for fast communication.

They are an inexpensive investment.

They aid in maximizing marketing opportunities.
Thanks to the rapid development of mobile technology and the growing number of web and mobile services, users have many possibilities for digital activity.
As a result, users frequently download apps or browse websites only to forget about them whenever something new arrives.
2. Increased Conversion Rates
Prompt messages on the notifications tab have a significant impact on conversion rates. Although this argument is most relevant in e-commerce, it may also be applied to sports betting, Fintech, and other businesses.
3. Segmentation of the Audience
To be effective in marketing, one must first determine the preferences of their clients and then tailor their plans to fit those demands. You can divide your client's thanks to web push notification systems.
4. Improved Customer Service
Push messages can significantly improve your customer service strategy. They are considerably less intrusive than SMS or emails and have a greater open rate than both.
5. Upselling and Cross-Selling Methods that Work
These two marketing strategies are widely used to increase internet sales and profitability. Upselling is recommending to customer services or items that are more expensive or of a superb quality than the ones they have chosen.
Cross-selling provides other things that may be useful in conjunction with those in the cart.
6. Guidelines for Creating Push Notifications
Users receive dozens of notifications on their devices every day. To achieve good outcomes and catch the attention of your clients. 
7. Personalization
Most, if not all, notifications should be personalized to a specific client depending on their age, country of origin, operating system, location, and service usage history.
You may segment your customers and send personalized communications to them with this information.
8. Timing
It is crucial to time your notifications correctly to maximize user engagement. Based on John's location, you can identify the optimal moment to send a notification (if you can access it).
For example, you may know that John returns home every Thursday at 8 p.m., signaling that he may have some free time and is more likely to utilize your app.
Sending him an alert may increase the likelihood of a direct response.
9. Content
You can also determine what other sports he might be interested in based on his interaction with your app.
Sending him an exclusive offer on a current volleyball event might be an innovative idea if he was looking through the latest volleyball results.
Use all your information about him to change the message's content and increase the likelihood of him taking a specific action. 
Types of Push Notifications
Push notifications are frequently divided into two groups depending on their intended use case and message content: transactional and marketing notifications.
1. Notifications of Transactions
Transactional notifications are messages delivered in response to a user's activity with your app. They frequently carry critical and urgent information and are generally required and expected by your consumers.
They can communicate essential status updates, such as order confirmations, verifications, payment status, and delivery updates.
Transactional alerts are frequently part of a process you've initiated with the end-user, such as a recent purchase, and are prompted by a specific user activity.
By making crucial information available to users when they need it, these messages decrease friction and improve the app experience.
2. Marketing Notification
Marketing alerts are optional for the app to function correctly. They are provided to engage and please users, improve app retention, and generate revenue.
Marketing messages contain unique offers or promotions and content sharing to entice users to return to your app and move them further down the funnel.
Flash sales, mobile gaming promos, and breaking news updates are examples.
These are browser notifications that a visitor agrees to receive when browsing a website. Marketers send these to users to notify them of sales, news, events, and promotions.
This type of push alert enables brands to reap the benefits of push notifications without needing an app.
History of Push Notification
Push notifications were first released in 2009 for Android and iOS smartphones and have since risen in popularity.
With iOS 3.0, Apple introduces the first-ever push service, APNs, or the Apple Push Notification system.
May 2010 — Following Apple's release, Google introduces Google Cloud to Device Messaging (C2DM)(now Firebase Cloud Messaging (FCM)). Blackberry and Microsoft Windows Phone 7 now support push notifications.
2013— With the introduction of Mac OS X 10.9 ("Mavericks"), Apple adds functionality for webpage alerts.
Apple announced that 7 billion notifications were issued to iOS devices daily 2013.
Chrome added functionality for web notifications in 2015.
2016 — With iOS 10, Apple significantly improved push notification features.
2017 — Apple simplifies the lock screen user experience with iOS 11.
2017 — Google adds Notification Categories to Android Oreo (8.0), making notification management much more accessible for users and developers.
2018 — iOS 12 includes Notification Grouping and a new authorization approach called Direct to History.
2019 — iOS 13 consists of a separate operating system for iPhones and iPads and improved privacy and Smart Notifications.
2019 — Google refines its push notification UI, adds a new "Stay Silent" option, and modifies how users dismiss notifications with the release of Android 10 or Android Q
2020 — Apple debuts App Clips with iOS 14.
2020 — Android 11 offers the option to enable notification history and modifies how users can silence notifications.
2021 — Focus Modes, Notification Interruption Levels, and Notification Summaries are introduced in iOS 15.
2021 — Android 12 introduces enhancements to custom notifications, notification UX, and faster, more responsive notifications.
2022 — With Android 13, users must explicitly opt-in to get notifications.
2022 — Apple reveals Safari web push notifications will be supported in 2023.
All notification platforms support receiving short messages from programs; some extra support features like custom noises, graphics, or contextual buttons within the Notification.  
Conclusion
This article discusses in detail what push notifications are and how useful they are for your app. The rest of the article goes up and gives a brief overview of how push notifications are beneficial to the user experience.
Furthermore, it shares how such notifications can be used effectively across multiple platforms like Android, iOS, or desktop browsers. The goal is to create engagement with your users through timely notifications that keep them engaged with your app.
Finally, it offers a few practical examples of significant use cases for push notifications.
Push notifications provide real-time message delivery and can be shared across platforms like the Apple Watch and iPhone. It is one of the best ways to market in the modern era.
More Resources: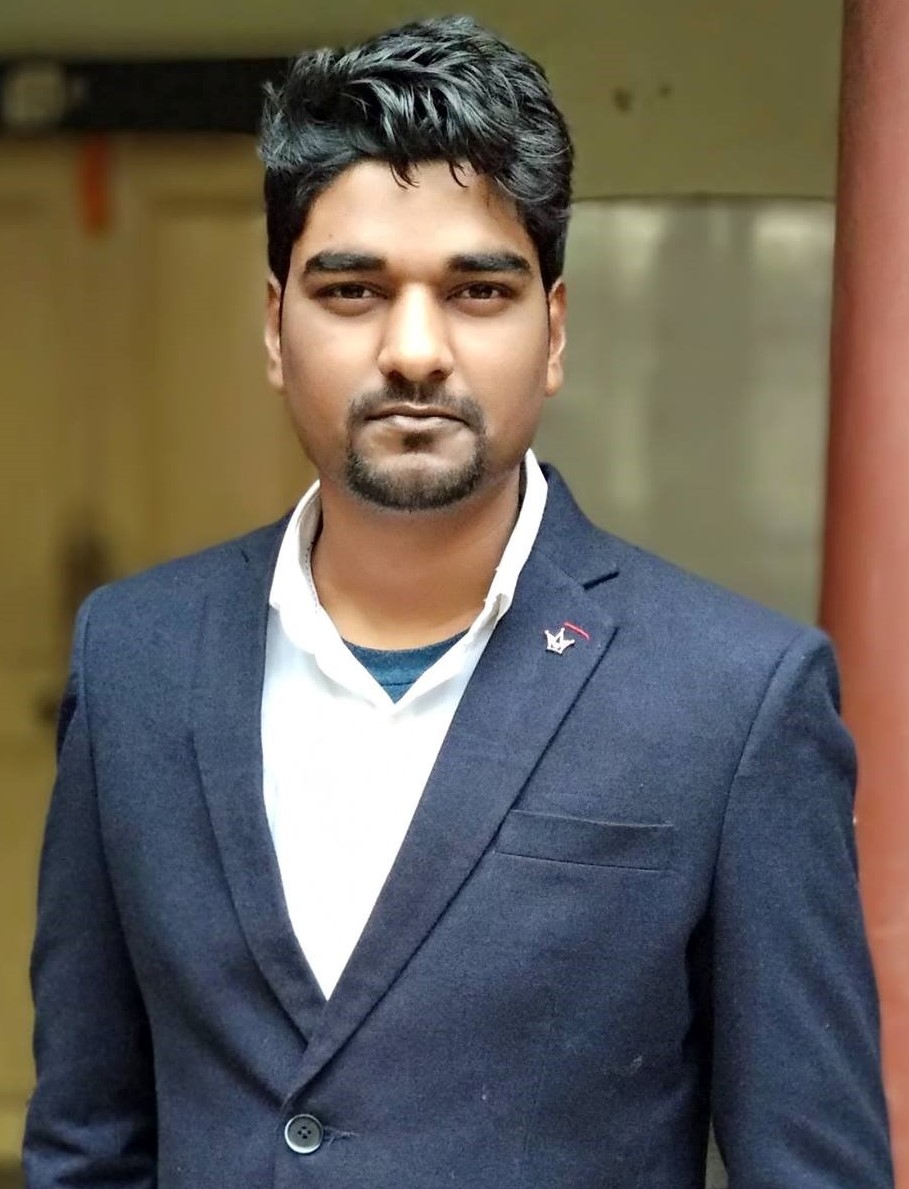 Vijay Kumar is a digital marketing expert and founder of TechZant.
He is passionate about helping businesses grow their online presence through SEO and data-driven strategies.