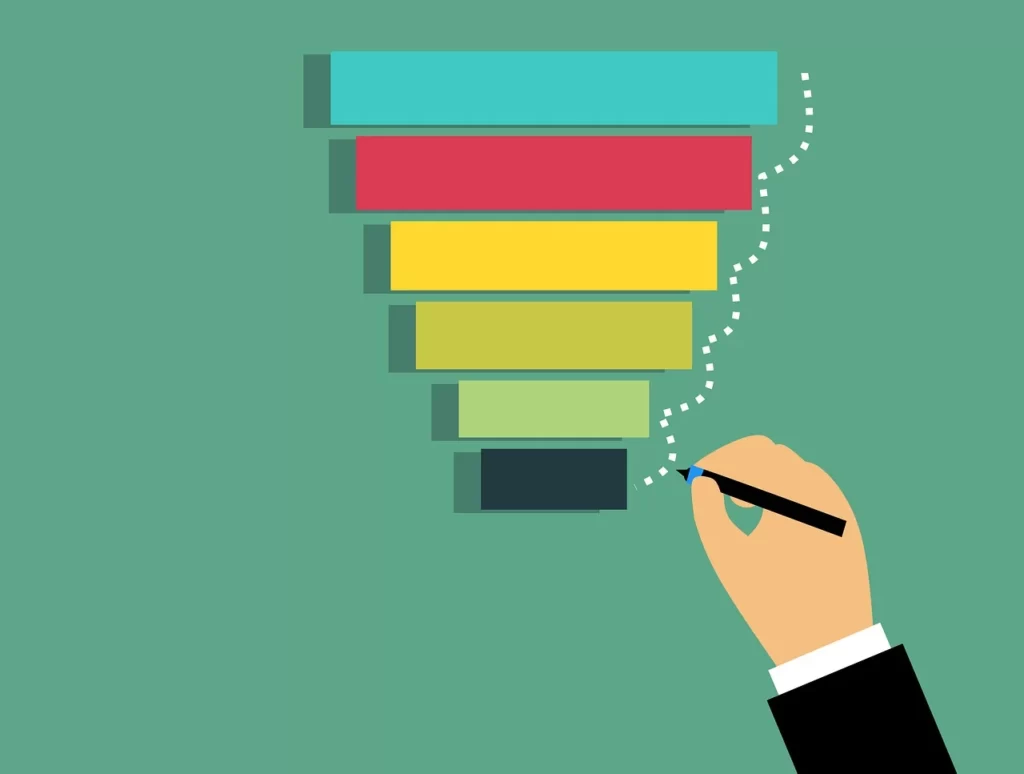 What is a Sales Funnel?
Customers go through a specific journey while making any purchase. A sales funnel that visually represents the sales journey. Every business uses this model as an analogy, intentionally or unintentionally, because many customers start the process. But only a fraction of those making the final purchase. 
Why is this called a funnel, after all? Let's understand this with an example. A customer enters the store at the top of the funnel with the broadest category of potential prospects.
The target audience narrowed down the funnel in the middle when he took the jeans from the rack. He is at the bottom of the funnel when he checks out. And makes the final purchase.
Wide at the top and narrow at the bottom. The process filters the potential customers who are worth your focus. And they can be converted into qualified leads.
With unsuitable falling out of the tunnel, you can analyze the best fit for what you offer. And how to keep them engaged as they progress through their buying journey.
What are the types of the sales funnel?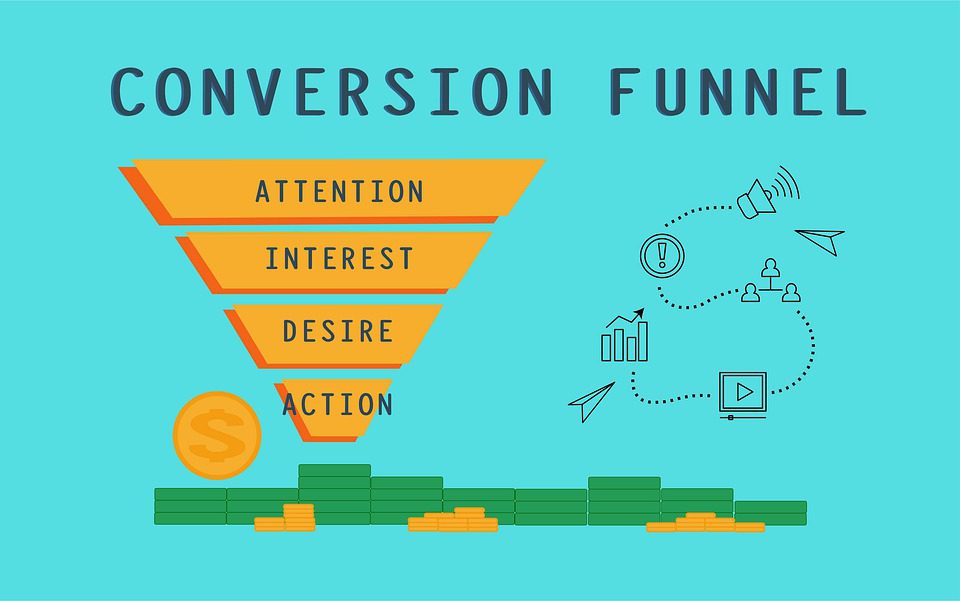 Understanding the correct type of sales funnel to bring sales to your business is essential if you've go-through the basic definition of the sales funnel.
It's time to discuss what are the types of the sales funnel. Here you go:
Lead generation funnel

Webinar sign-up funnel

Call booking funnel

Cross-sell funnel

Limited time offer sales funnel
Product launch funnel
So, always use the correct type of funnel to bring sales on autopilot.
 W
hat are funnel leads?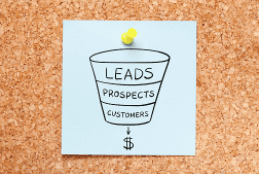 A funnel lead is more or less similar to a sales funnel. It's a process or series of steps that start from the beginning and lead to an opportunity.
Why is a Sales Funnel Important?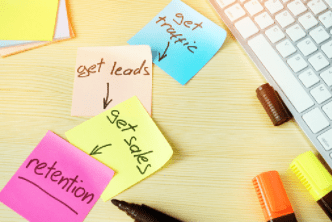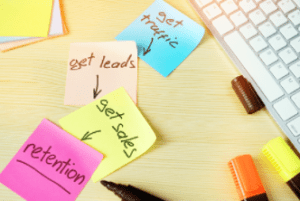 If you are a businessman or the head of a company, you must know the real pain when prospects drop out of the funnel without making a purchase.
After all the content optimization, webinars, or lead magnets, you miss out on sales. That frequently happens.
But you can reduce the happenings with better insights of customers. It will help you invest in marketing channels and activities to create engaging and relevant pitching prospects. 
There are four reasons why the sales funnel is vital for the success of the business: 
1. Share the right message at the right time with the right audience.
2. Convert cold leads to warm leads.
3. Create more leads to generate more sales.
4. Offers the Ideal Business Growth Model.
So, the bottom line is your overall marketing strategy can be a hit or miss because of the sales funnel. 
Understand the Stages of the Sales Funnel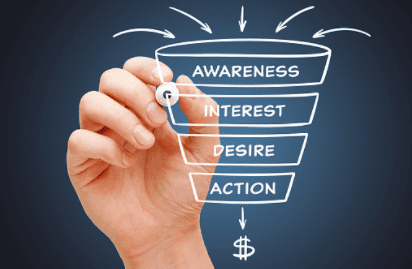 The sales funnel stages represent the customer's mindset and require a distinct approach from the marketing perspective. Traditionally, the marketing funnel is divided into three phases: Awareness, Interest, Decision, and Action. 
Let's take the hotel industry example, where a person is looking to book a hotel. 
1. Awareness
The stage starts when a tourist decides where to book a trip and visits a hotel website to learn more about a resort and its facilities.
Marketing professionals must generate appealing content for visitors to form a favorable impression of a hotel brand.
2. Interest
This stage comes when he considers booking at a specific resort. Retargeting tries re-engaging consumers who have previously expressed interest in a hotel by visiting its website or social media channels.
3. Decision
At this stage, marketers must analyze the booking engine to verify that it is user-friendly and straightforward to reduce the likelihood of cart abandonment. 
4. Action
The sales funnel booming because customers are booking. By acting, the prospect eventually converts into a customer. Marketers must invest heavily in monitoring to measure the effectiveness of the sales funnel and obtain a high conversion rate.
The objective of the sales funnel is not just to generate sales but to retain the customer. As often said, a happy customer is a repeat customer.
This stage requires you to keep customers happy to come back to you.
For this, help the customers with their pain points, reach out to them for feedback, express gratitude for their purchase, or engage them with different approaches.
Follow-up emails, special offers, surveys, product usage guides, or offer technical assistance if required. 
Step-by-Step Guide to Creating a Sales Funnel Efficiently
To create a successful sales funnel, follow these four steps: 
1. Know Your Customer (KYC)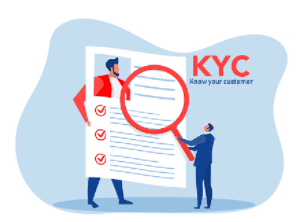 Before creating a sales funnel, gathering information from your target audience is crucial. They are more likely to purchase your product or service.
Get insights about their problems, the types of solutions they seek, the social media channels they use, their interests, etc. All these points will help you to create your buyer personas. 
2. Capture Target Audience Attention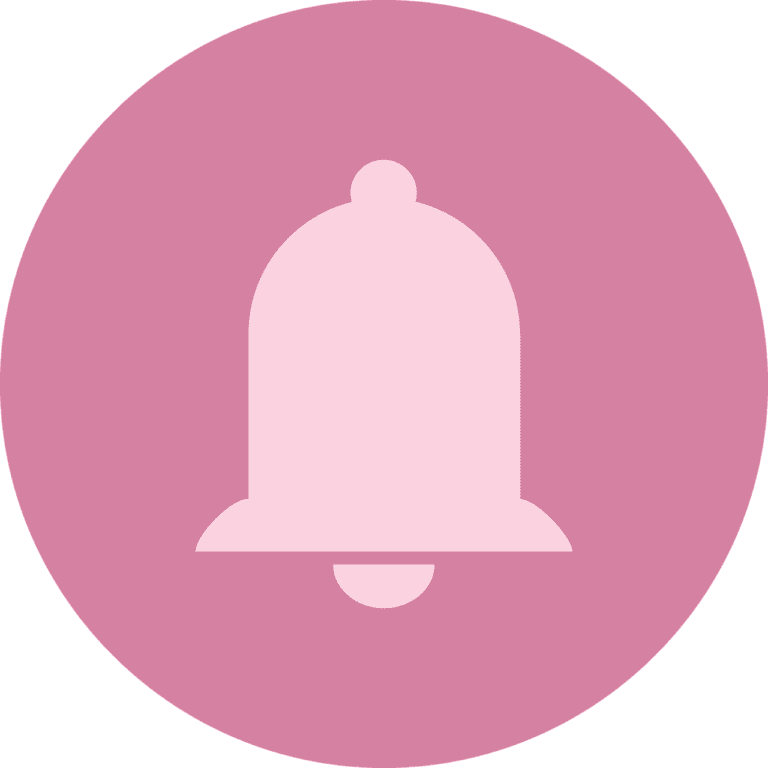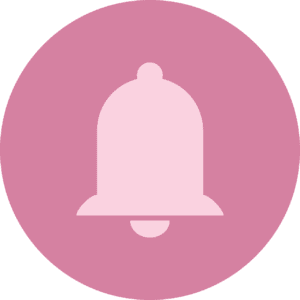 You can transform potential prospects into customers through different channels—show content (infographics, blog, ads, videos) relevant to them to capture their attention.
Start by building organic traffic on your website through different sources. Like, Search Engine Optimization (SEO), social media traffic, external links, Pay-Per-Click (PPC) campaigns, Landing page optimization, Influencer marketing, Guest posting, social media marketing, or by word of mouth.  
3. Build Strong Customer Relationships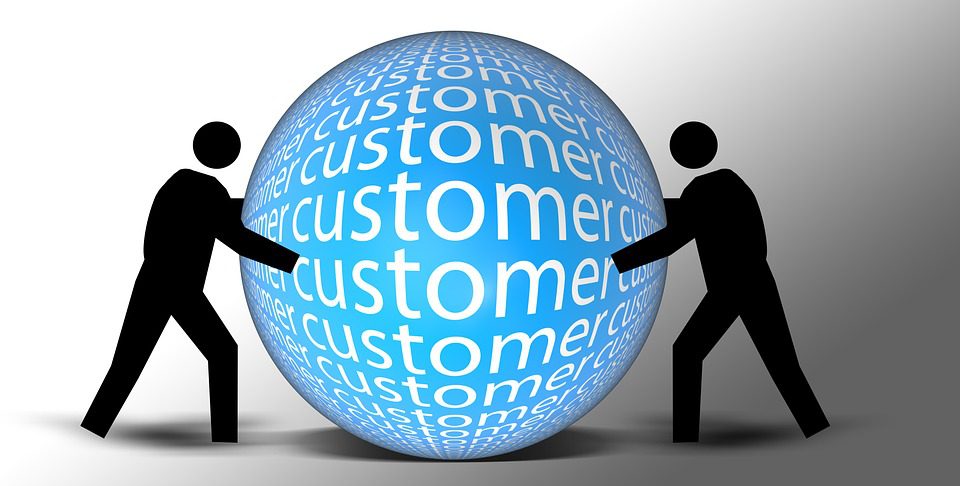 If you fail to engage your customers, all the efforts will be in vain. Build trust and nurture positive relationships with prospects by providing new insights about your product or service.
An email marketing campaign besides blogs, videos, or influencers is considered the most effective strategy.
Encourage your subscribers to purchase your product with emails at least once a week. Provide valuable content in the email and enticing offers to make them act. 
4. Keep in Touch with Your Audience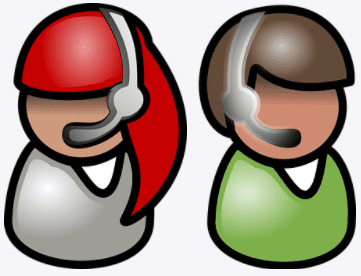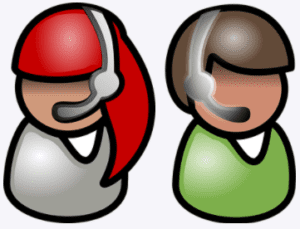 After customers purchase your products, the funnel does not stop. Thank your customers for buying your product. Involve them in your social media spheres, including testimonials, and invite them to provide feedback.
You may also offer them various sorts of items.
Continue reaching out to existing customers for follow-up and nurture them over time. 
Sales Funnel Templates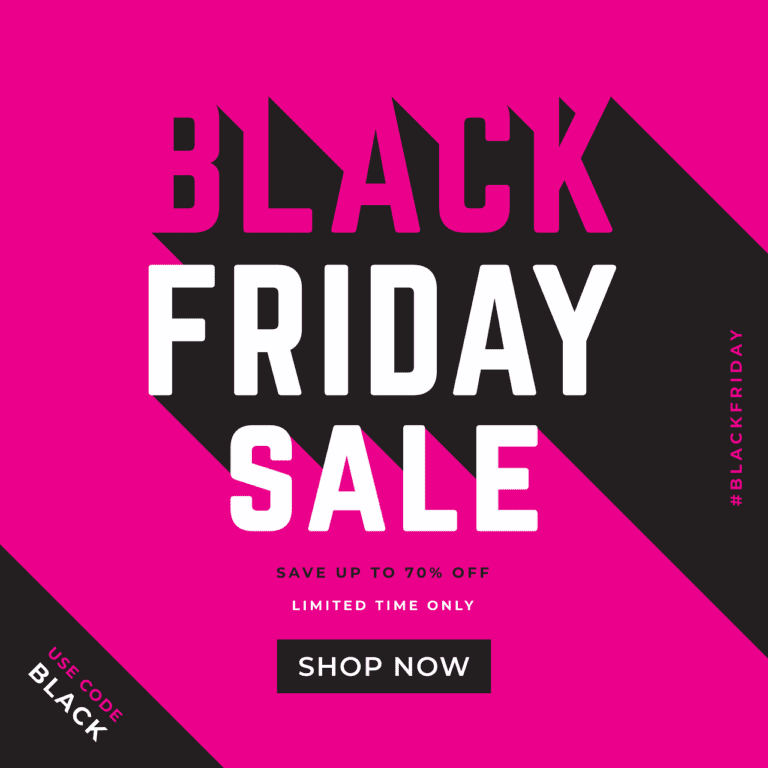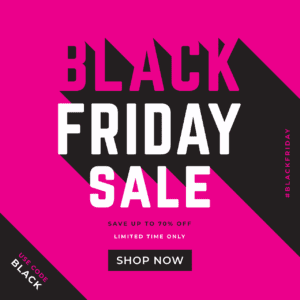 Now you know the sales funnel, its benefits, and its outcomes. Various templates you will find online are created by different web designers and developers to ease the process.
Some of them are handy, while some are complex. Choose as per your business needs and customer personas. 
Conclusion
Regardless of the uniqueness of the product offering, you can rely on the psychological tactics of the buyer. A sales funnel the ideal marketing tool for getting your prospects to buy without resistance.
So, go ahead and put this robust approach into action and watch your business grow.

Vijay Kumar is a digital marketing expert and founder of TechZant.
He is passionate about helping businesses grow their online presence through SEO and data-driven strategies.