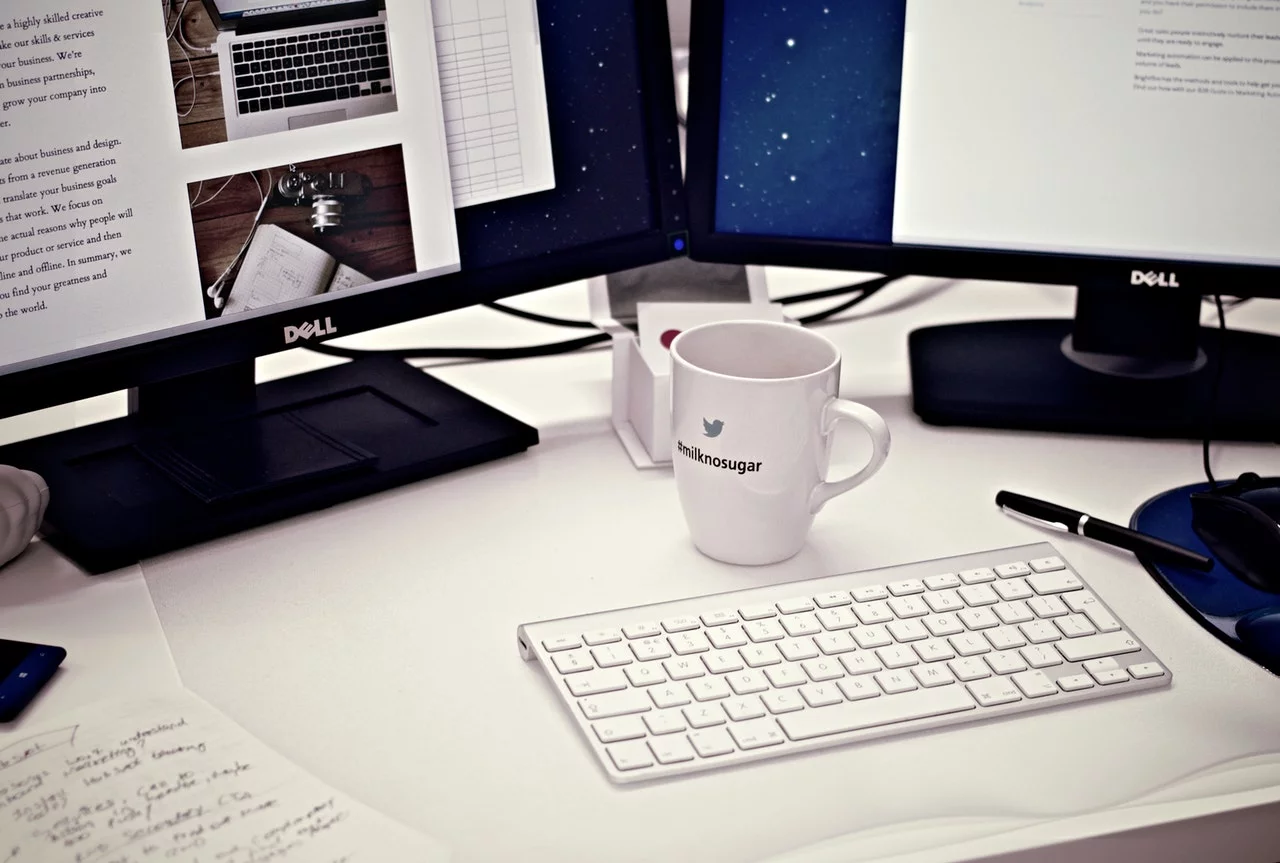 Introduction
So, You are ready with your blog but don't know how to make money and use it as your business? Don't worry. You are not alone and are reading this post because you want to make blogging a source of passive income.
Blogs can indeed make decent money if you use them wisely. Many bloggers earn millions of dollars per year.
But the question is how some blogs are so successful while others struggle to make money. In this post, we will know how to make money through blogs and the business you can start with your blog immediately.
Also, you don't have to be an experienced blogger to start these businesses. If you have a blog, you can begin to, or if you don't own one, then read this post to help you create your blog.
How to Start Blogging Using WordPress: Beginners Guide
Now, let's look at the methods through which you can make money through your blog:
1. Monetizing the blog with Ads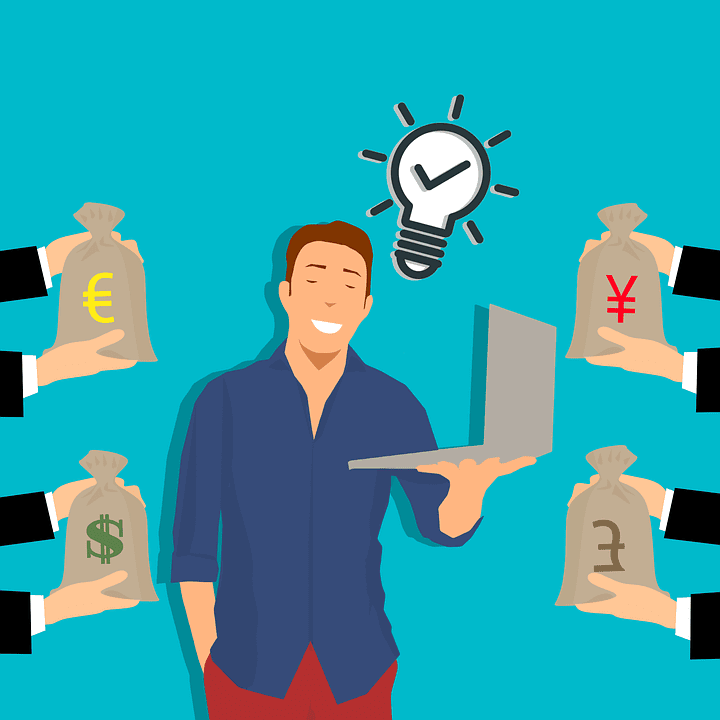 One of the easiest and best ways to make money through a blog is monetization through Ads. Bloggers show the advertisement on their blogs; if someone visits or clicks the Ad, they get paid. Ads are of two types:
a. CPC/PPC
CPC means Cost-Per-Click, also known as PPC(Pay-Per-Click). This ad will be placed on your pages, and you will get paid when someone clicks on that ad.
b. CPM
Cost-per-impression is the type of Ad when your Ad will hit 1,000 impressions. Then you will get paid. Whether visitors click on an Ad or not, you will get paid for images.
But how do you monetize blogs for Ads?
Different Ad services will show you Ads on your blogs like Google Adsense and Media.net. You can sign up for these services and submit your blog for showing Ads. If your blog meets the specific criteria fixed by these services, it will be approved quickly.
Once approved, your blog can show Ads on your web pages. You can choose where to display the Ads and their types, like Banners and contextual.
To start showing the Ads, paste a small piece of code into your HTML or WordPress site provided by your Ad service. You can check the eligibility criteria for showing Ads from their official website.
The payout will depend on the ad type the advertiser sets and the traffic you will get.
2. Selling digital products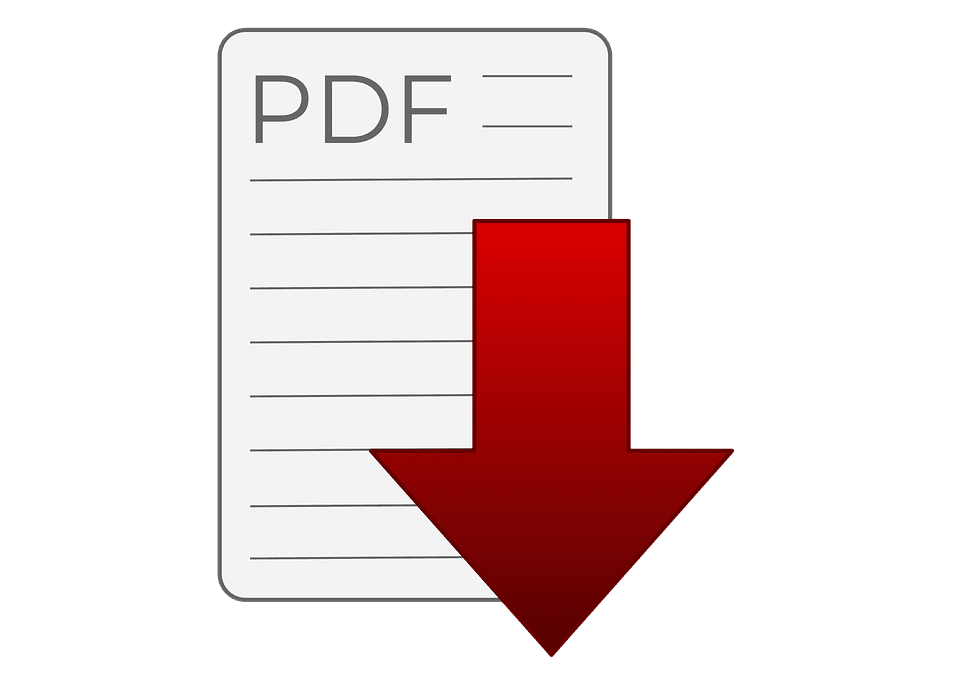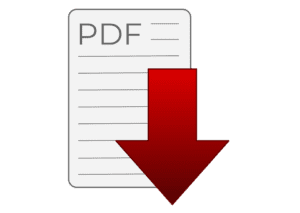 A blog is a suitable place to sell digital products to your visitors. If you have enough traffic, then you can get some conversions. If your blog has a particular niche that can be used to sell digital products, then you should try it.
These products can be:
Ebooks
Multimedia files like Images, Music, Videos
Themes, plugins, Apps, Software
Online courses, Tutorials
Keep in mind that do not start listing products immediately. Ask your visitors what they want by Email surveys.
If they need some products you can sell, then start this business through your blog.
3. Do affiliate marketing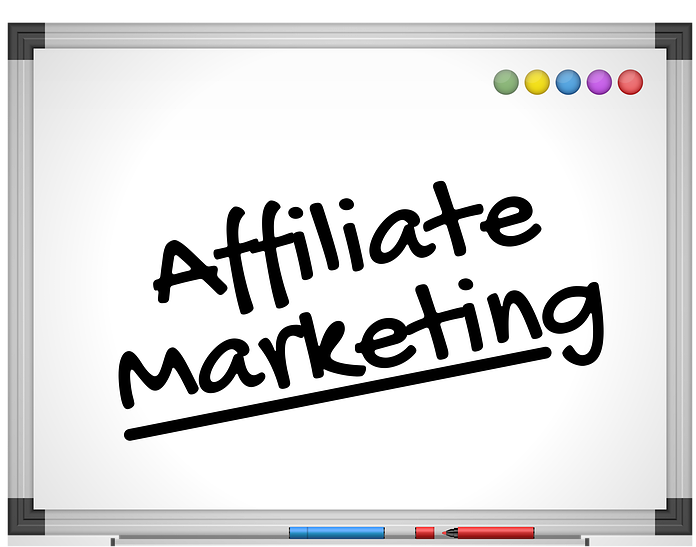 Affiliate marketing is one of the trending and growing businesses. There are so many affiliate marketers that are earning decent money by promoting affiliate products.
Blogs can be a place for affiliate promotion. Your blog will get organic and social traffic to your affiliate products.
If you are a member of any affiliate program, you can write a review of their products and add your affiliate link. You will get paid a commission when someone buys the product through your link.
You can also include the affiliate links of E-commerce sites like Amazon Associates if you write any e-commerce product reviews.
4. Paid sponsorship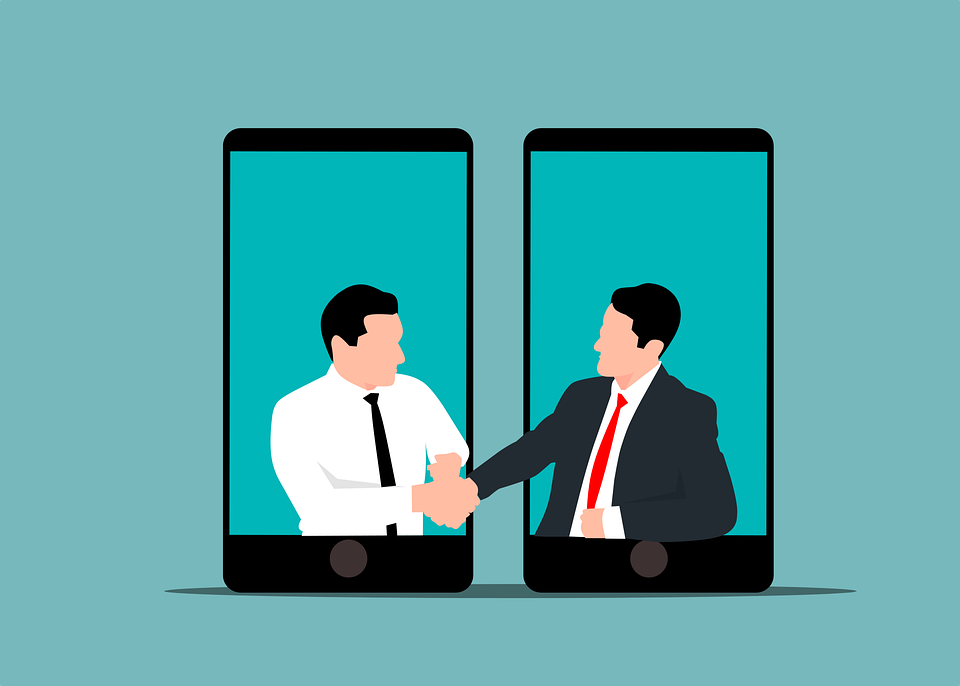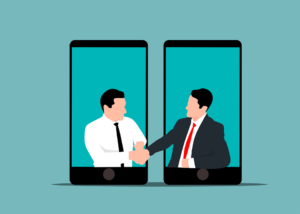 When your blog gets enough monthly traffic, people interested in promoting their products or Ads can contact you for paid sponsorship. In sponsorship, you just put their articles with their website links or banners of their Ads.
You can charge them a specific price and make them permanent clients. You will earn money monthly whenever they ask you to add articles or Ads.
In sponsorship, you don't have to worry about the clicks and visits to their articles or banners. They will pay you when you publish sponsored posts or Ads.
No matter whether their posts and Ads are getting views or not.
If your blog's Domain Authority(DA) is good, around 50+ people can contact you for sponsorship. The more the DA, the more impressions and clicks your blog will get.
Advertisers consider high-authoritative blogs so that their posts and Ads get visits and clicks.
5. Private Ads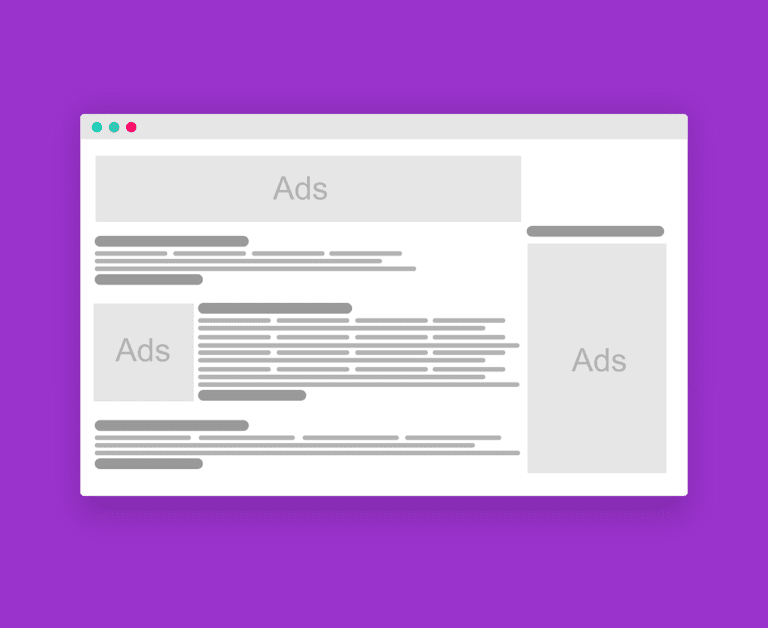 Advertisers choose some advertising partners like Google Ads, Facebook Ads, and other networks to show their Ads because they have high traffic and many active users. It helps the advertiser to reach their Ads worldwide.
Similarly, if your blog has a significant audience base and is reputed online, the advertisers will contact you to place their ads.
The advertiser may be an individual or a company.
One of the best benefits of private advertising is you will earn all the amount and will not have to share a part of your profit with any Ad networks like Google Adsense. You can set your rate as per your choice.
Private Ads can be Banners, Links, or Buttons. You can place them on your blog as per your advertiser's wish. You can also caption your advertiser in their ads so that visitors can know them.
Charge them a one-time or monthly payment. Many successful blogs show Ads, and bloggers earn a lot of money.
6. Selling your WordPress blog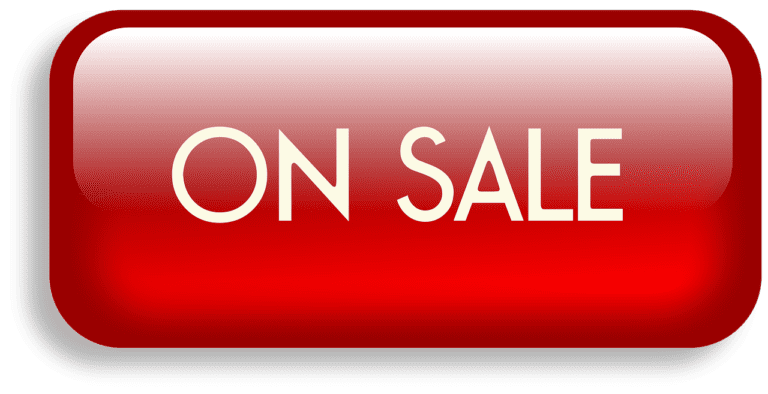 If you know how to make blogs using WordPress, earning possibilities are limitless. Many businesses buy ready-made websites or blogs to use in their business.
Once you make your blog and get traffic, you can sell it and make money for your efforts.
You should know which types of websites are in demand and how much you can make by selling them.
Some websites like Flippa can help you with this. It is a type of auction site for selling websites.
7. Host webinars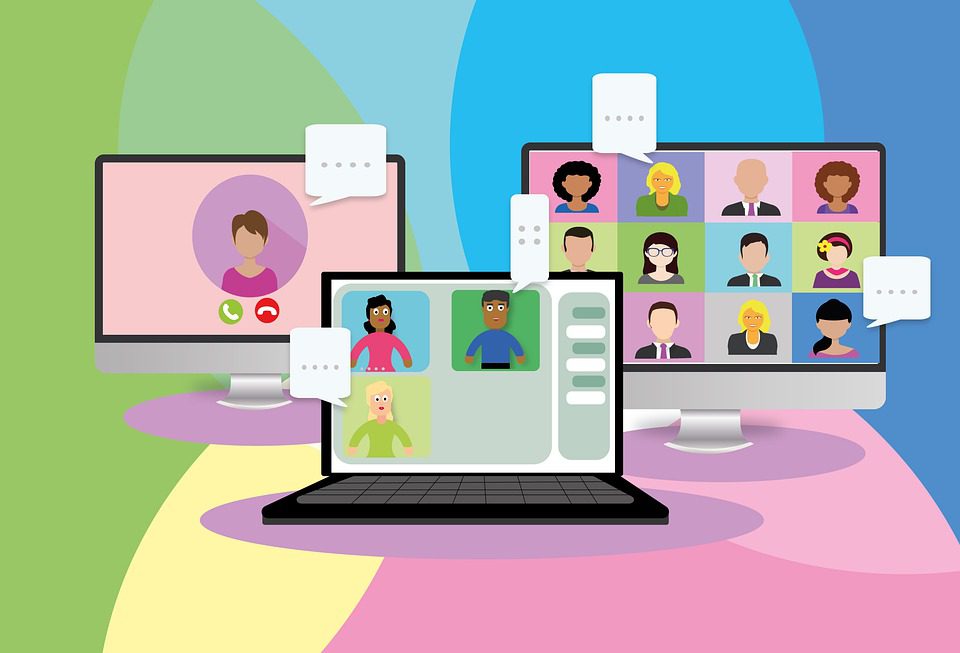 Webinars are famous for creating an audience base and brand awareness and sharing knowledge and experience to grow your business. If your blog is doing well and becomes a brand people know about, you can host paid webinars.
Users can register, watch your live show, and ask questions through webinars. You can answer their query and share your experience and efforts that you took while making the blog.
Nowadays, people join webinars to learn something new from an experienced person.
8. Start an eCommerce business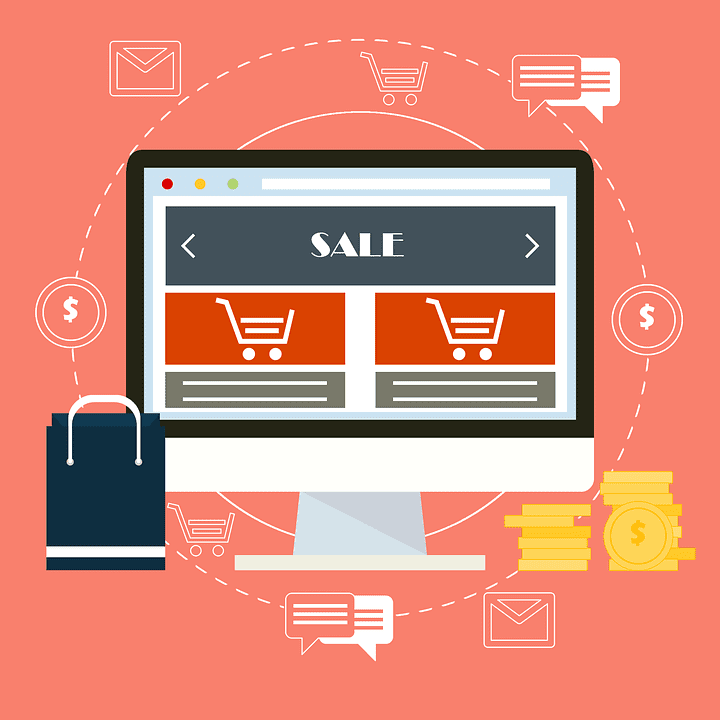 If you want to sell physical products, you can start an online store within your blog. WordPress helps to make a shop in your blog from a plugin called WooCommerce.
Starting an online shop takes time and money since you must buy and ship the products to the customers. If you think you can be successful in E-commerce, you can try making a shop section in your blog.
You can also try alternatives to WooCommerce like Shopify or BigCommerce.
9. Activate paid membership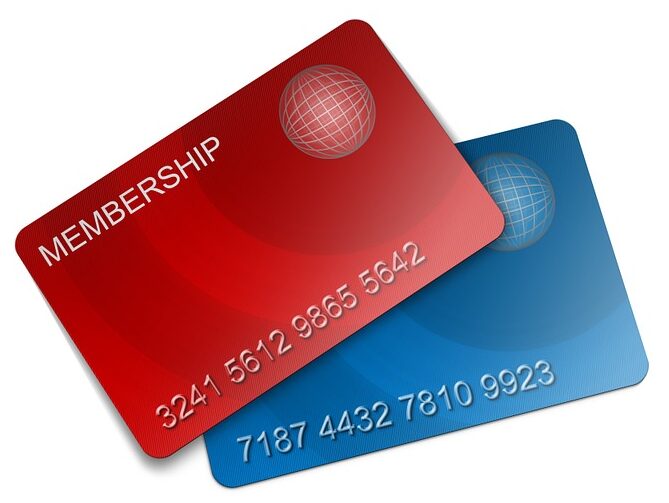 If your readers enjoy your content, you can start a members-only area and charge them for membership. You can share more content, posts, videos, photos, audio, or software with these members' areas.
And the users who paid to get access can only visit those contents.
For membership sites, you must create regular, high-quality content that can attract more members and be loved by your paying members.
You will earn recurring revenue through their subscription. Make sure that your premium content should be different from your free content.
Key Takeaways
Creating a blog can be easy, but turning a blog into an online business that can generate passive should be the real goal of any blogger.
To use your blog as a successful online business, implement monetization strategies like advertising, affiliate marketing, sponsored content, and digital product sales.
To attract converting visitors, create high-quality content. A visitor becomes a customer when they find your content or services useful.
Several online marketing strategies can help promote your content or services.
9 Helpful Tips to Start an Online Business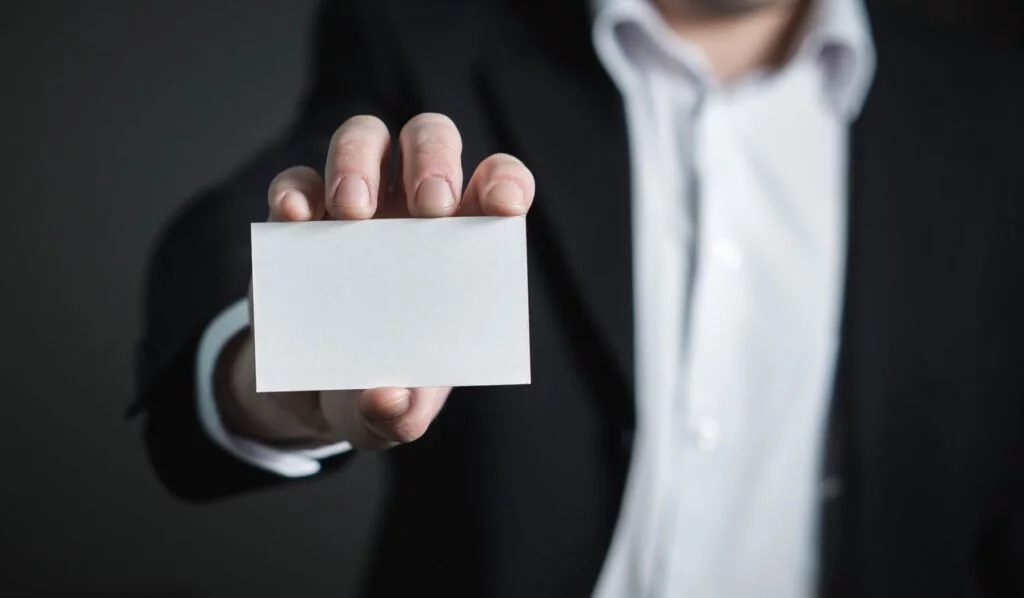 Starting an online business is not rocket science. Things become more accessible and straightforward day by day. From registering your domain to getting approval for KYC, everything became smoother.
Starting a business requires a business, like a business email account, payment processor, hosting, domain, and Email marketing, which take your business to the next level.
Everything related to these procedures is online with no paper process. You don't have to wait for your chance to apply for this process. The internet already fastens all these kinds of stuff.
Let's have a look at the tips for starting an online business:
1. Sign up for a Gmail account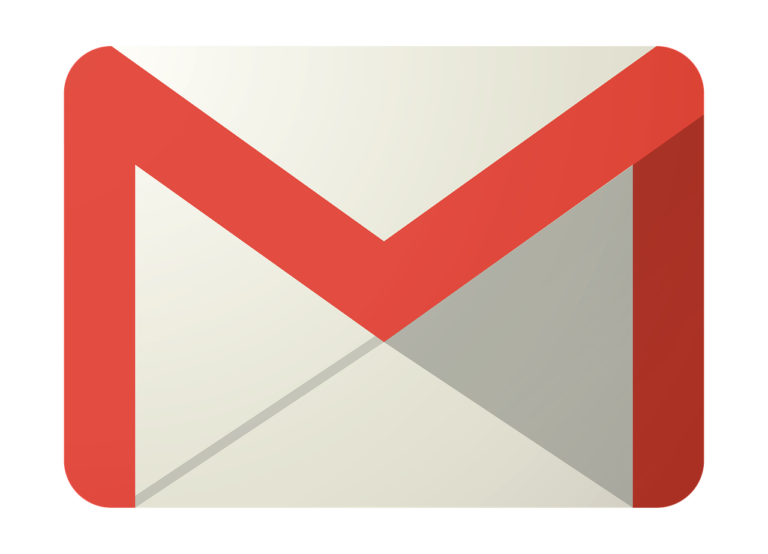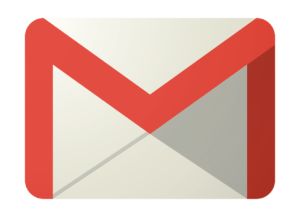 Gmail is the service offered by Google, the largest email service provider. It has many features and all the required add-on apps pre-built to give customers a unique experience.
You need only one Gmail account to use any of Google's services and need not sign up for all services with a different account. So, "one account for all."
You can also use Google Workspace for your business email, a top-rated service most online marketers accept.
2. Get a domain name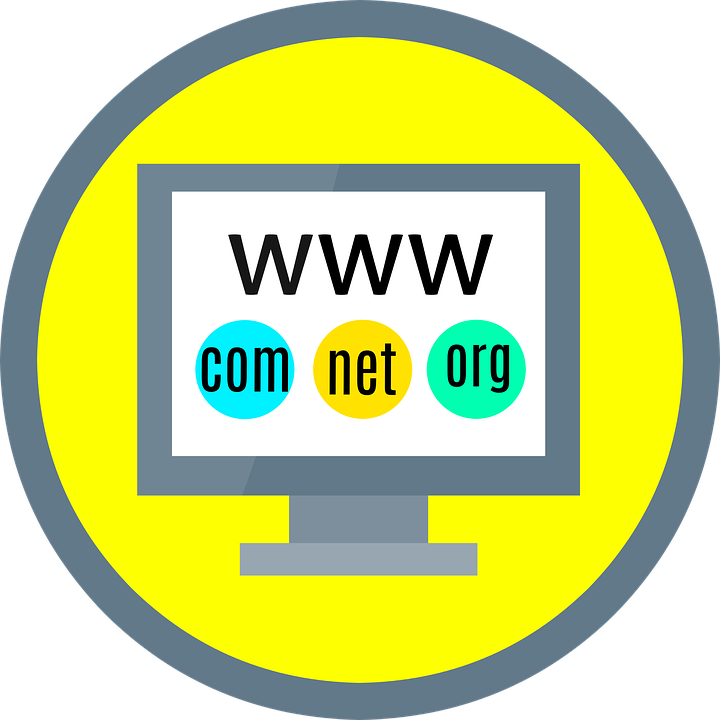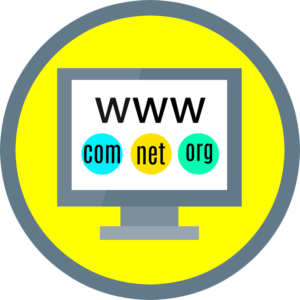 All websites are identified by their URL, which has their domain name. You can choose a name for your URL according to your business. Always try to pick a name that represents your business or its name.
Go with top-level domains so that they can make authority on the internet.
Some domains available for businesses:
.com
.net
.co
.us
.org
You can grab it through any hosting and domain provider like Bluehost, Siteground, or GoDaddy. They charge a nominal price for hosting and domain.
There are different types of packages available semi-annually or yearly. You can renew it when it expires.
You should register it with a name that gives it brand value. The title should be unique and appealing. If your business requires a physical location, include its details and the company so clients can reach you.
3. Set up a business website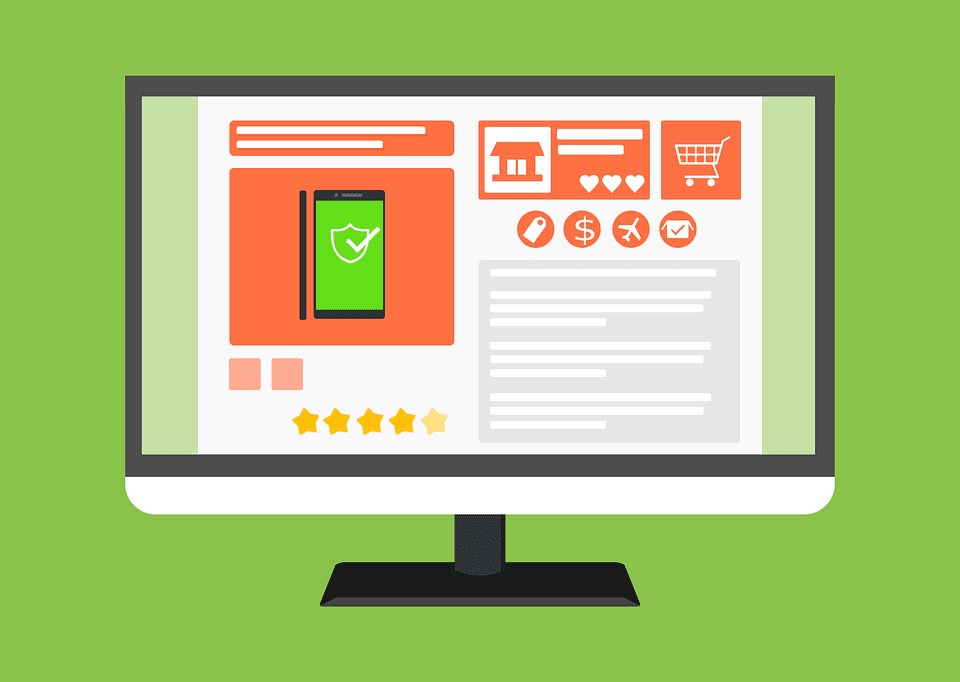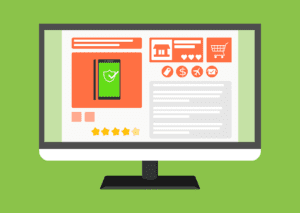 The website is an essential part of your online business. It tells the customers what service or products you are providing.
Getting a website is relatively easy; you can hire a developer, or if you want to do it yourself, you can get the help of WordPress or Wix.
Making a business website becomes easier as you can find all the related tutorials and documents online.
4. Set up a contact number


Try to set up a different contact no. Separate from your mobile number. A landline is a great fit for it. If your business requires documentation, then you may consider adding an FAX.
5. Sign up for a payment processor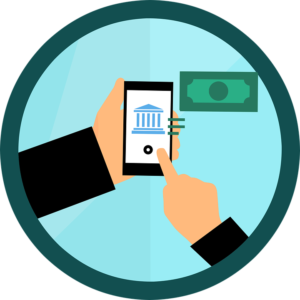 There are many merchant accounts on the web, but if we consider the best of them, PayPal comes first. It has millions of trusted customers worldwide and an excellent support team.
You can open a PayPal account and get paid for almost any business.
You can establish PayPal for hassle-free payment if you are an online shop owner, freelancer, accountant, or business person. It is fast, easy, and secure.
You can use it as both buyer and seller and support most currencies available. The transaction fee is nominal and has a website integration feature.
Stripe and Payoneer is a famous payment processor with many happy customers and is widely supported by many countries.
6. Sign up for digital promotion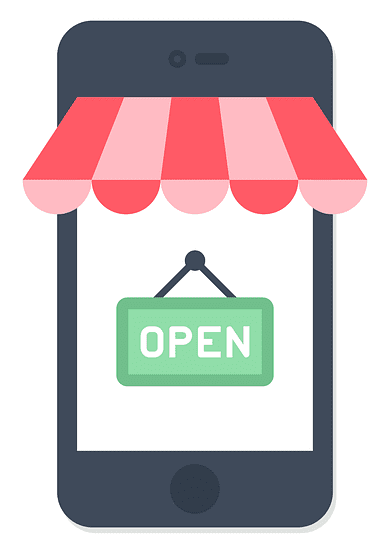 You can find several sites that list your digital products to promote in their marketplace. One of the famous sites is JVZoo, where you can find many products.
It is an affiliate platform where affiliate marketers promote your product, and you get paid per sale after deducting the affiliate commission. The best part is you don't have to worry about its promotion.
7. Open a professional bank account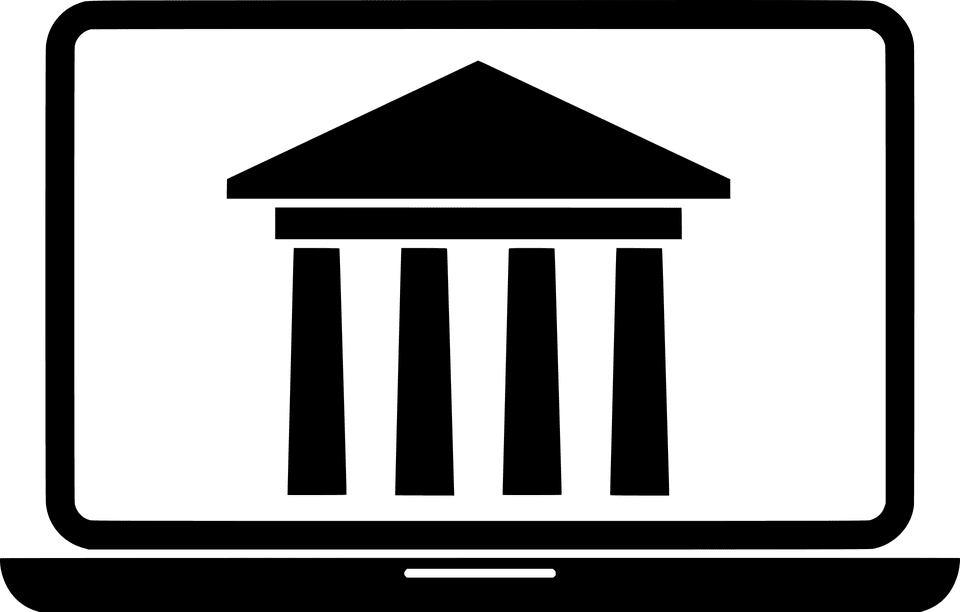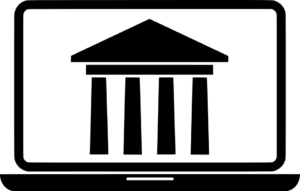 A bank account is a must to handle all your transactions. Ensure not to work with a personal statement and register a new one for business.
Also, taking any business loan plays a role and makes the process easier. Comply with tax regulations and provide all valid documents when opening the account.
8. Drive traffic to your website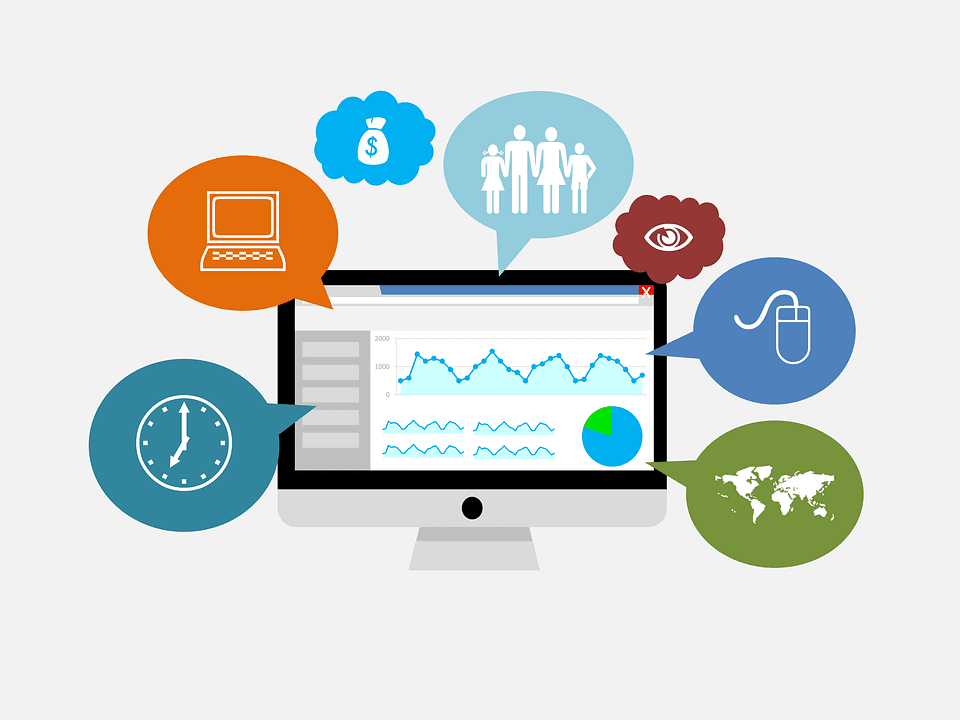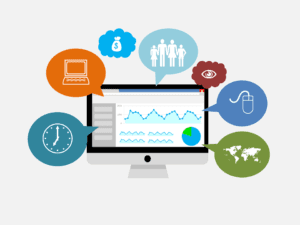 When you finish setting up the website, you should start driving traffic. The leads and conversion depend on the amount of traffic you will receive. For ranking purposes, it plays an important role.
Make your website SEO-friendly so that search engines can crawl it. Site performance and speed are crucial factors in terms of SEO.
Try to increase the domain authority of your website for more trust. Generating a massive amount of traffic can boost your sales and profit.
9. Promote your website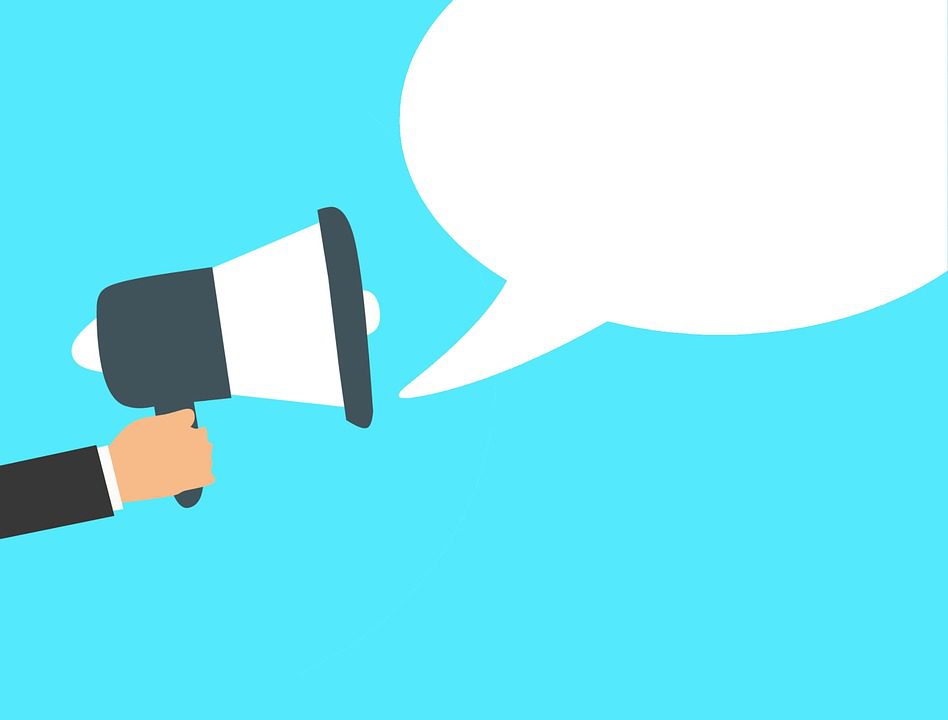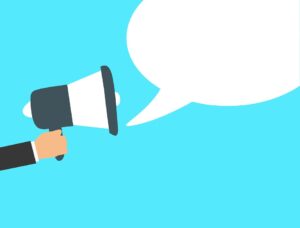 Promoting your website attracts more customers, which helps to establish your service. There are different ways of promotion. Google Ads helps to promote your website in Google search results.
It targets the defined audience who may be interested in your service or product. This increases the chances of conversion and sales.
You can also advertise your business through Adsense or other Ad provider services, which link your website with attractive images or videos.
It generally attracts more customers and produces faith in the service. The advertisement service is vast and very popular for internet marketing.
Read Also:

Source: passwordmanager.com
According to Google, 75% of Americans are still frustrated with password management. As a result, many people sacrifice convenience over security. 2 out of 3 Americans use the same password for multiple sites, while about 60% of people use easy-to-guess passwords such as date of birth.
Even those who take the time to personalize it often write them in a notepad. Hackers tend to exploit these human behaviors, allowing them to steal personal and financial information.
For this reason, the team of passwordmanager.com has created tools and resources to educate online users about the convenience and security of many experiences with a good password manager.
Do you want to learn about online business in-depth? Check out this article to learn more about online marketing.
FAQ
Can a blog be a business?
Yes, a blog can be a business. Many bloggers have turned their passion for blogging into a profitable online business that generates passive income. 
You can also turn your blog into a full-time income machine by providing quality information.
How can I use my blog for business?
There are several ways you can use your blog for business. You can use it to attract and engage with your target audience, establish yourself as an expert, and promote your products or services.
Drive the converting traffic to your blog that can become leads for your business. You can provide them with services like digital marketing, SEO, email marketing, social media marketing, and more.
What are the different ways to monetize a blog?
There are several ways to monetize a blog, including:
Advertising

Affiliate marketing

Sponsored content

Selling digital products

Offering services

Membership or subscription programs

Donations

Merchandise

Events
Conclusion
Blogging is a type of business. Blogs are not just for providing information to users but also work as an earning platform. Many successful bloggers earn a full-time income through blogs.
Using your blog described above, you can get many customers and provide services and products. Many networks work with a blog to promote their advertisements, and you can make a profit.
Make your blog a source of information and passive income.
More Resources: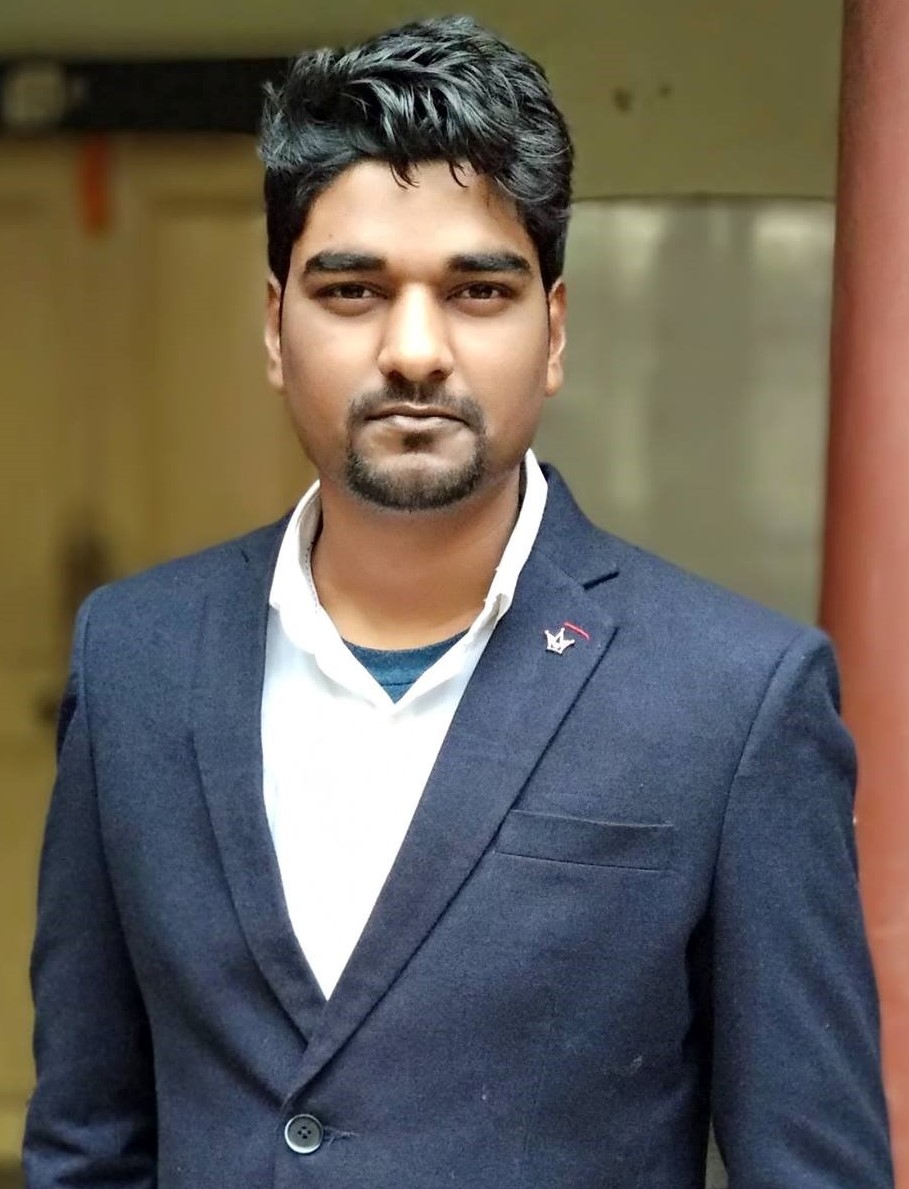 Vijay Kumar is a digital marketing expert and founder of TechZant.
He is passionate about helping businesses grow their online presence through SEO and data-driven strategies.